14 Homemade Dry Spice Blends, from Dips, to Main Course to Dessert these are all the Spice Blend Mixes you will need.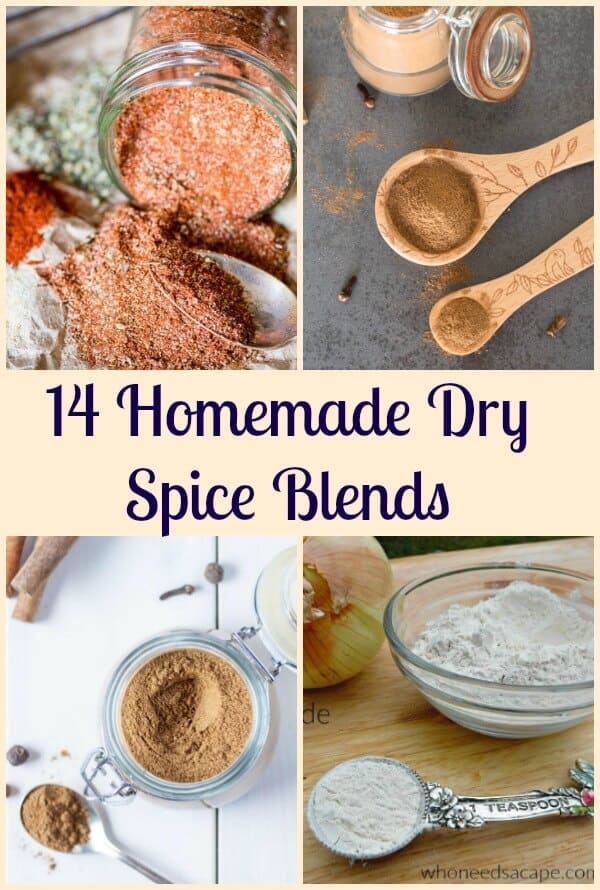 When I first moved to Italy and started cooking for just the two of us, I really missed some of my favourite dishes from Tacos to Pumpkin Pie to yes Ranch Dressing. Naturally I couldn't buy the spice bottles or packets here.
I was often asked by family and friends "but you are in Italy why would you want a bottled dressing when you could have fresh olive oil"? Well when you are far from family and friends you want to be reminded about everything you left behind. Yes even a rub or a cookie!
Thinking back on it if I had only known about these amazing Homemade Dry Spice Blends how content I would have been. Of course it is never too late to add these Dry Spice Mixes to your pantry shelf.
As we all know Homemade is Best!
Therefore, I would love to share with you 14 Must Have Homemade Dry Spice Blends from some amazing Food Bloggers, that will not only save you money (isn't it terrible how much a little bottle of spice actually costs in the supermarket)? But you are going to love the amazing taste. Enjoy!
14 Homemade Dry Spice Blends