Need Want Use Shop was created to help other Bloggers start and create a successful blog. I want to share with you the products in my Shop that I use and firmly believe in which I hope will help you as much as they helped me.
Disclosure: This post contains some affiliate links which means I earn a commission when you utilize them. I only recommend brands and products that I like and enjoy using.
I am a participant in the Amazon Services LLC Associates Program, an affiliate advertising program designed to provide a means for me to earn fees by advertising and linking to Amazon.com.
I accept forms of cash advertising, sponsorship, paid insertions or other forms of compensation. I abide by word of mouth marketing standards. I believe in honesty of relationship, opinion and identity. The compensation received may influence the advertising content, topics or posts made in this blog. That content, advertising space or post will be clearly identified as paid or sponsored content.
Looking for some Photography Help? Look no further.
Need Want Use Shop
When I first started my food blog I went from this
To this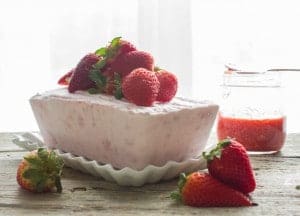 And I learned all this and more from this amazing Food Photography Book by Lindsay Ostrom from Pinch of Yum. I learned how to set up my DSL camera, lighting (I'm lucky living in Italy I can use Natural lighting), how to use props, and even editing in Lightroom, which is what I use and love for editing my photos, and a lot more.
If Dark Photos what you love and I have to say I have a soft spot for these, they are so dramatic and I love the lighting. One of my favourite Photographers has to be Nicole Branan from the Spice Train, Nicole's Photography Book "Food Photography Behind The Scenes – Bright Food Dark Shadows" is a must!

I have taken a few courses maybe more than a few, in the last couple of years since I started blogging, but the one that has helped me the most and that I continually go back to is Pinning Perfect, this is the ultimate Pinterest Course, you will never need another Pinterest Course after this one. And the best thing, you will have lifetime access to this course and better still, you go at your own pace. Oh and don't forget there is a facebook group you can join once you sign up for the course to ask any and all questions that you may have.

When I first set up my blog I used the a certain Social Share Plugin and then I switched to another and then I went back to the original and then I had a SEO Consultation done by Casey Markee which was worth every cent. If you are thinking of doing one he is the guy to talk to. Anyway he advised me to change (yes again) to Social Warfare, and I gotta tell you they are awesome. I pay $27. a year (July 4th going up to $29). This social plugin is ….. attractive (pick your colours), lightning quick, you can customize your tweets, you can create in post tweets, and you can choose the Pinterest image that you want to be pinned, no more seeing someone has pinned your frying pan instead of your gorgeous Pasta dish. And trust me I have only mentioned a few and not only that come the beginning of July they are adding a ton of new perks. You will thank me for this! 🙂
I decided to become an affliate for Food52 because well I love Food52, Right! Who doesn't? So if you are looking for something gorgeous, why not take a look.