I guess you are wondering why I am posting a recipe and dessert no less on friday when I usually do this on Sunday. Well, I made this amazingly delicious, creamy, chocolate/coffee cake for my eldest daughter's birthday. Not only is she back home for Christmas but she was back for her 22nd birthday.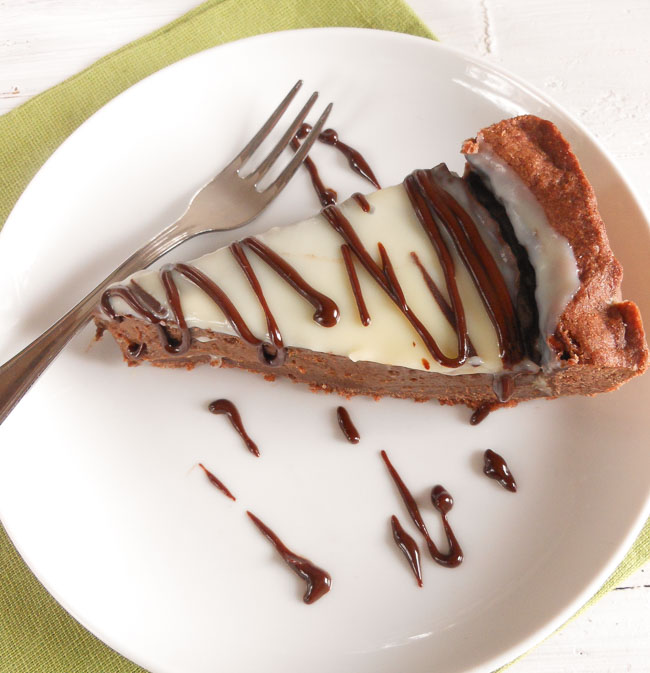 How did we decide on this cake you ask? Here in Italy there is a baking show called Bake Off Italia,  I actually think this show started in England (that is a good one too), anyway my daughter and I were watching the show and the technical challenge for last week was this Mocaccina Cake.  which was created by a very talented German pastry chef, Ernst Knam who is also one of the judges from Bake Off Italia. My daughter's eyes lit up and she turned to me and said I have finally found this year's birthday cake. "Eh Ma what do you say?" Needless to say this cake has everything in it that we both love. My daughter's love of coffee and my love of chocolate. So how could I refuse?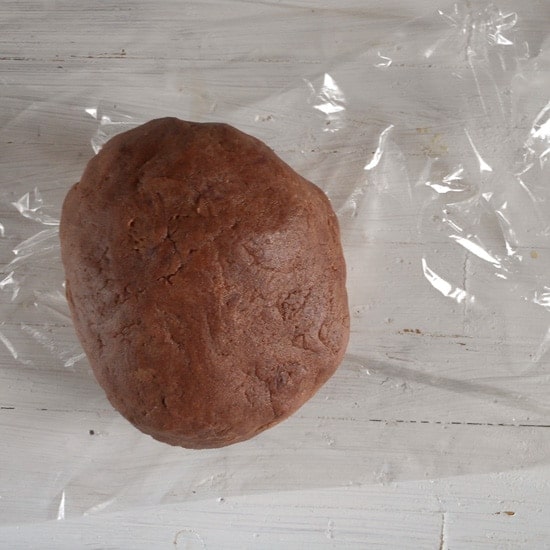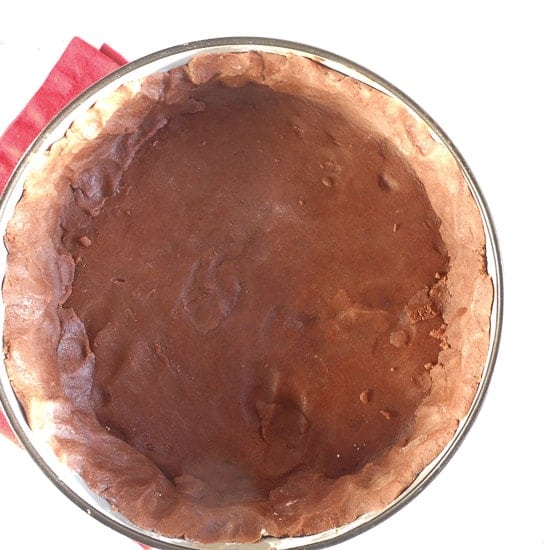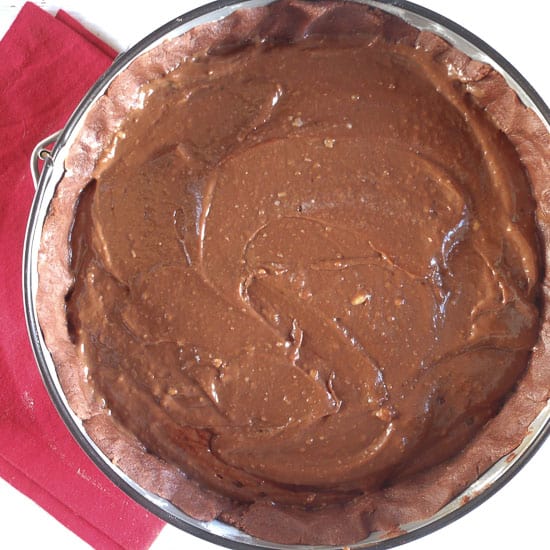 You will look at the recipe length and say "is she nuts?" This will take forever and look at the length of the instructions. I know I thought the same thing when I read it, but looks can be deceiving, thank goodness! This is not very complicated at all, just a few steps more than the average cake, and of coarse more time needed,  but so worth it.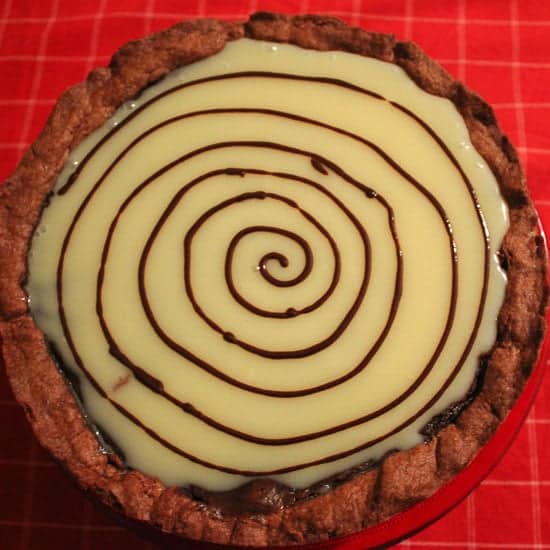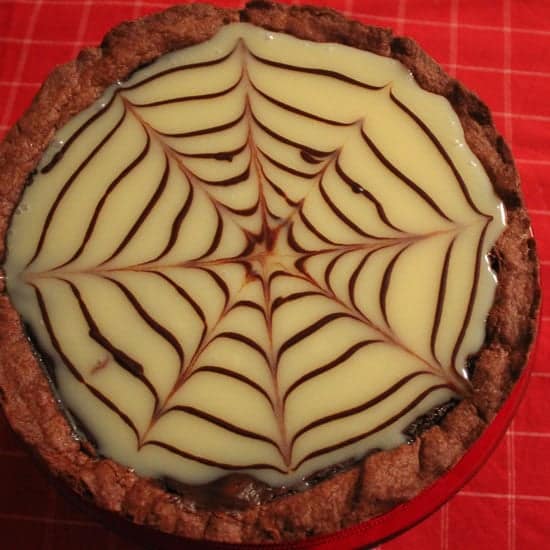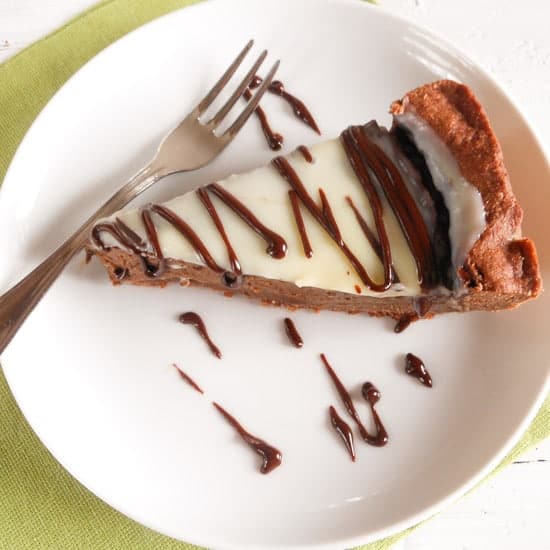 This Mocaccina Cake is definitely a special occasion cake and since it was my daughter's 22nd birthday you can't get more special than that!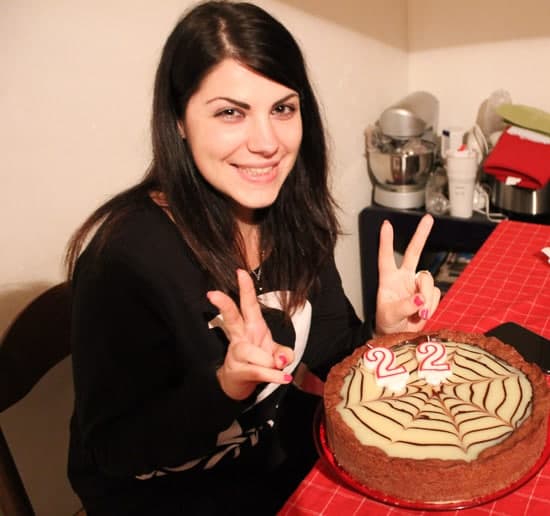 We are talking about a delicious chocolate crust, filled with an oh so creamy chocolate/coffee filling, topped with get this, melted white chocolate and a really cool dark chocolate design. You will be so impressed with yourself you might even make it again.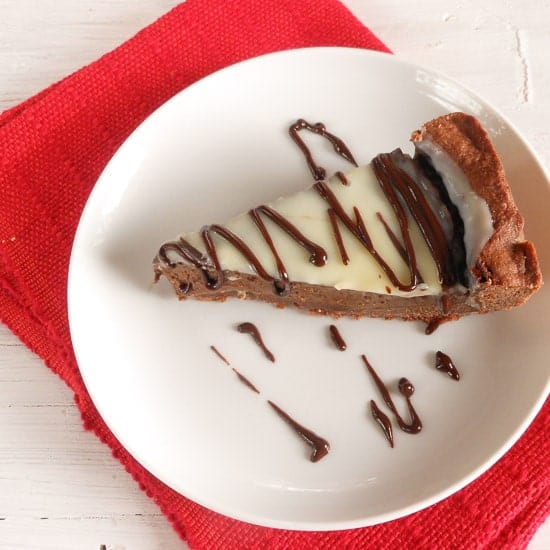 As my daughter said "this is a cake everyone needs to make and try at least once!" Enjoy!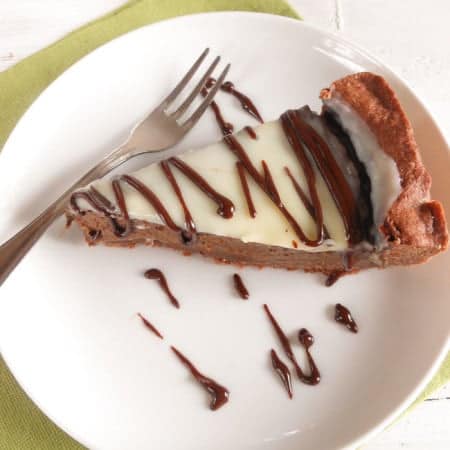 Mocaccina Cake
I changed and substituted a few of the ingredients and amounts to fit our tastes.
Ingredients
FOR THE CHOCOLATE PASTRY
2¼

cups

flour

370 grams

1

pinch

salt

3 grams

½

teaspoon

baking powder

8 grams

½

cup

granulated sugar

200 grams

2

tablespoons

unsweetened cocoa powder

30 grams

1

large egg (room temperature)

1

large

egg yolk (room temperature)

½

cup

+ 2 tablespoons butter (room temperature) cubed

200 grams
FOR THE ITALIAN CREAM FILLING
3

cups

whole milk

750 grams

1

teaspoon

vanilla

3 1/2 grams

4

large

egg yolks (room temperature)

½

cup

granulated sugar

113 grams

6

tablespoons

corn starch

40 grams

1½

tablespoons

all purpose flour sifted

15 grams
FOR THE CHOCOLATE COFFEE GANACHE
⅔

cup

fresh whole cream

150 ml

9½

ounces

dark chocolate good quality chopped

300 grams
FOR THE WHITE CHOCOLATE GANACHE
6½

tablespoons

fresh whole cream

100 ml

6½

ounces

white chocolate chopped

200 grams
EXTRAS
4

tablespoon

instant coffee
Instructions
FOR THE CHOCOLATE PASTRY
In a large bowl, mixing bowl or food processor bowl add the flour, salt, baking powder, sugar and sifted cocoa (it can be sifted directly into the bowl), mix together with a whisk. 

Add the egg, yolk and butter, combine with the flat beater, pulsing or with a fork or clean hands until almost combined.

Move to a lightly floured flat surface and gently knead a couple of times just to bring it together. Wrap the dough in plastic and refrigerate 30-60 minutes.
FOR THE ITALIAN CREAM FILLING
In a medium pot add the milk and vanilla heat over medium heat. In a small bowl add the egg yolks and sugar, beat lightly with a fork, add the sifted flour and corn starch and continue to beat lightly together. Add a little hot milk and whisk together until combined. When the milk boils add the egg mixture. Cook together, whisking continuously until the mixture becomes dense and creamy (this happens quite quickly). Remove from the heat and pour the mixture into a bowl, cover with plastic wrap (making sure to touch the mixture with the plastic wrap) and let cool.
FOR THE DARK CHOCOLATE GANACHE
Either by bain-marie or microwave, melt the chopped dark chocolate and cream until the chocolate has melted, stir to combine well. It should be smooth and creamy. Let cool, set aside ¼ cup.
PUTTING THE CAKE TOGETHER
Pre-heat oven to 345F / 175C. Grease and flour or spray an 8 inch/20cm springform cake pan.

Remove the cream filling from the fridge, add the dark chocolate ganache (minus the ¼ cup set aside) and the instant coffee, whisk together until smooth and creamy.

Remove the dough from the refrigerator and roll out the pastry to a circle (about ⅛ inch thicken more or less), fit the pastry into the prepared pan, be sure to cover almost to the top of the pan (leave about a ¼ inch free from the top). Fill the pastry shell almost to the top of the pie shell with the cream filling.

Bake for approximately 35 minutes (filling will be a little wobbly). Let cool completely (I refrigerated mine for about 30 minutes to help cool it down). When cake is completely cool pour the white chocolate ganache on top of the cake. It is important to make sure the cake is completely cool before you pour the white chocolate on top or when you cut the cake the white chocolate won't be set.
FOR THE WHITE CHOCOLATE GANACHE
Either by bain-marie or microwave, melt the chopped white chocolate and cream until the chocolate has melted, stir to combine well. It should be smooth and creamy.
FOR THE DECORATION
Fill a small pastry bag with the small tip for writing with the remaining dark chocolate ganache, starting in the centre draw a spiral until you reach the crust, with a pointed kabob stick, again starting in the centre pull a straight line until you reach the crust, do this until you form a cross and then pull a line diagonally in between each of the cross lines. Cut small pieces because this cake is quite rich. Enjoy!
Nutrition
Calories:
792
kcal
Carbohydrates:
91
g
Protein:
11
g
Fat:
43
g
Saturated Fat:
25
g
Cholesterol:
187
mg
Sodium:
346
mg
Potassium:
340
mg
Fiber:
2
g
Sugar:
51
g
Vitamin A:
1185
IU
Vitamin C:
0.3
mg
Calcium:
226
mg
Iron:
3
mg