Alfredo Pasta, the traditional recipe, made with only 3 ingredients, fettuccine, parmesan cheese and butter. 15 minutes and Dinner is served.
Alfredo Pasta
One thing about this recipe you have to make it and serve it, you don't want it to get cold and then it dries up and the creaminess is gone. So it's a good thing it only takes about 10 minutes to make.
After I served it again, because you know I need the photos to look how I want them to.
And also because the first time I made it my daughter wasn't home and she wanted to try it.
What was her response? "Yeah it's good, but now I know why it isn't popular in Italy". Some people just don't understand!
This is definitely a pasta dish for Parmesan lovers and yup I'm one of those. This dish is actually made in Italian homes, when a quick and easy pasta dish is required.
Hot pasta is tossed with a little butter and sprinkled with Parmesan Cheese. Pasta Alfredo is just a richer version of this.
So I guess that is why the Italian said he liked it. It reminded him of something his mother used to make, so that's a good thing!
More Traditional Italian Recipes
Traditional Italian Buccala with Chickpeas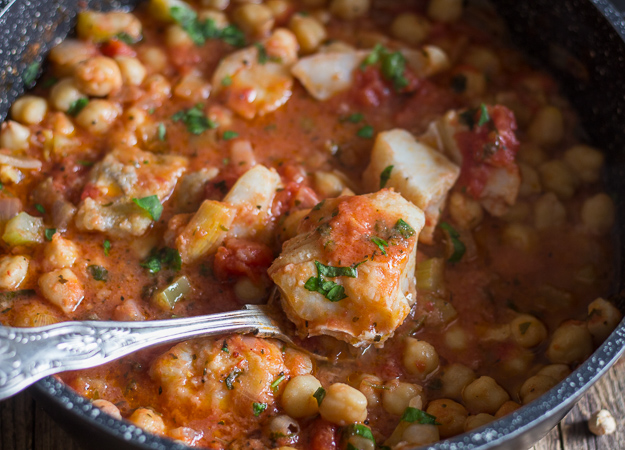 Traditional Italian Breakfast Cookies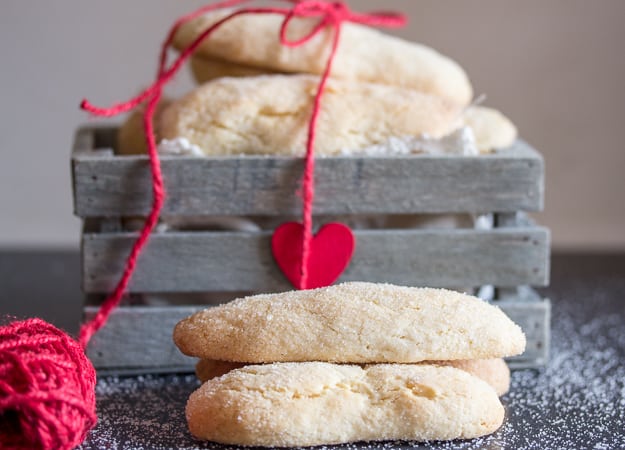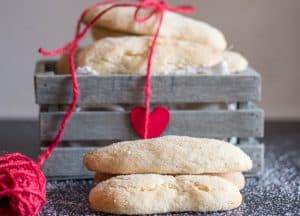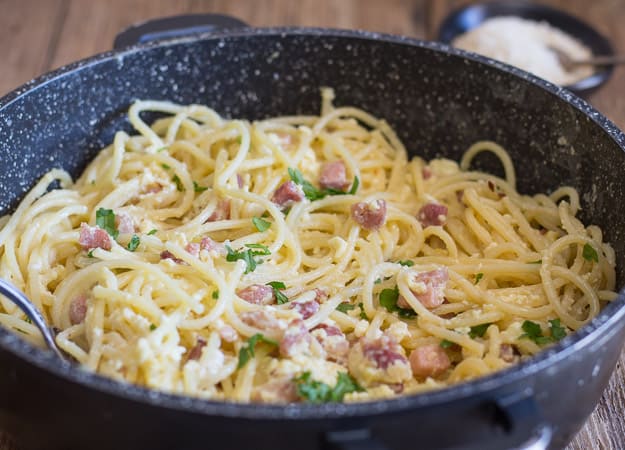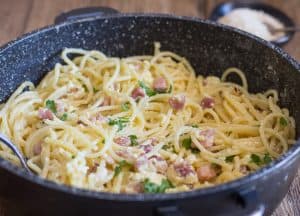 Fettuccine Alfredo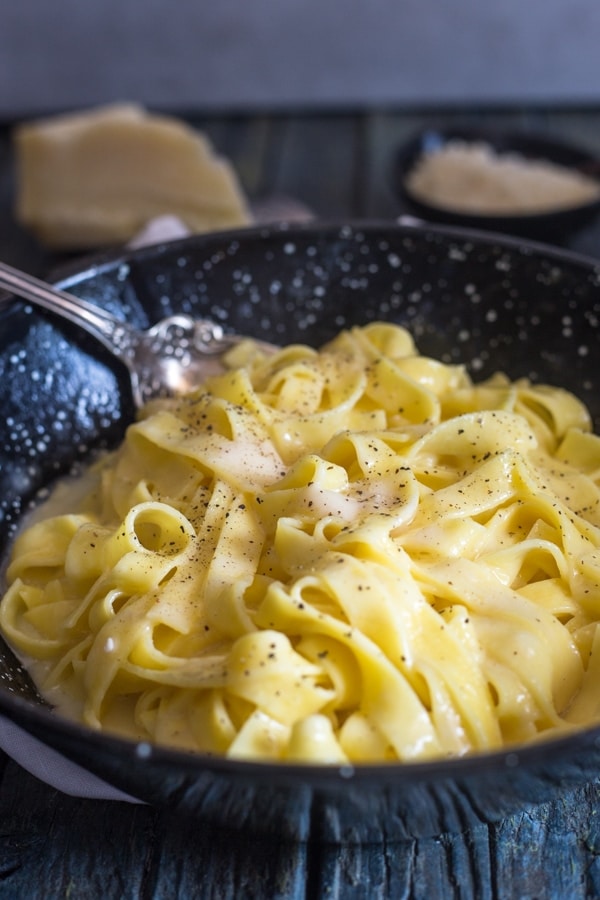 Fettuccini Alfredo originated in Rome by Alfredo di Lelio. He made this dish for his wife Ines who was pregnant with her third child. She craved something that would give her and her baby a delicious taste and energy. And it worked.
So how did it become famous in North America?
Apparently in 1927 Mary Pickford and Douglas Fairbanks, on their honeymoon dined at Alfredo di Lelio's Rome restaurant.
They absolutely loved his Fettuccine Alfredo and when they returned back to the United States they couldn't speak more highly of this delicious creamy Pasta Dish.
Then in 1966, the Pennsylvania Dutch Noodle Company started to market their "Fettuccine Egg Noodles".
Although their recipe included cream and Swiss cheese together with Parmesan and Butter.
So if you are craving Fettuccine Alfredo why not try it the Traditional way without the cream? Buon Appetito!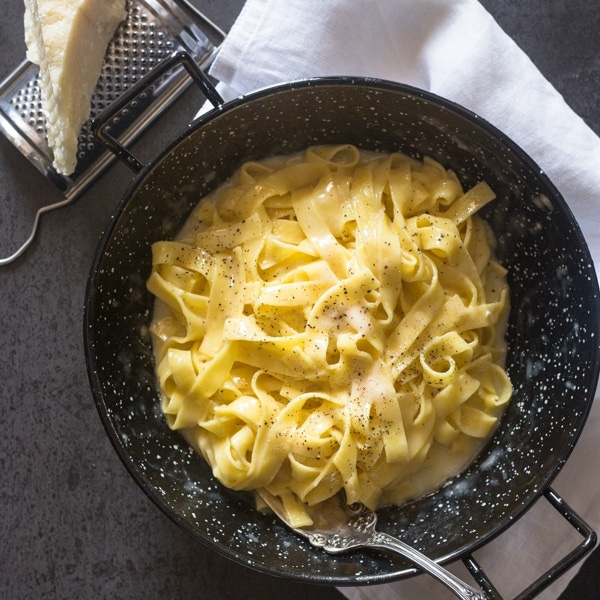 Traditional Alfredo Pasta
Alfredo Pasta, the traditional recipe, made with only 3 ingredients, fettuccine, parmesan cheese and butter. 15 minutes and Dinner is served.
Ingredients
1

cup

freshly grated Parmesan Cheese

(divided)

1/2

cup

butter

(divided)

2

cups

long pasta

(I used fettuccine)

black pepper to taste
Instructions
In a large pot of boiling salted water cook the fettuccine al dente.

in a medium pan add 1/2 the butter, 1/4 cup Parmesan cheese and 1/2 -1 ladle of hot pasta water (about 3-5 tablespoons). On low medium heat, whisk together to make a cream.

Add the drained pasta, another 1/2-1 ladle of hot pasta water (or a little more if needed) the remaining butter and parmesan cheese, gently toss together on low heat (for about 1 minute) and serve immediately, sprinkle with parmesan cheese and black pepper.  Enjoy!
Notes
*1/2 a ladle is approximately  3/4 ladle.
Nutrition
Calories:
491
kcal
Carbohydrates:
1
g
Protein:
13
g
Fat:
40
g
Saturated Fat:
25
g
Cholesterol:
110
mg
Sodium:
779
mg
Potassium:
41
mg
Vitamin A:
1235
IU
Calcium:
379
mg
Iron:
0.3
mg