Light Traditional Italian Breakfast Cookies are a fast and easy way to have your cookie and eat it at Breakfast. Crunchy on the outside and soft inside. These Breakfast Cookies are perfect anytime.

When my husband and I first got married, I could not watch my husband eat breakfast. I would place the large mug of caffè latte on the kitchen table and get the heck out of there.
I could never understand why he couldn't eat breakfast like a normal person. You know, a cup of coffee, Tim Horton style, a Toasted Bagel or hey even a Muffin would work.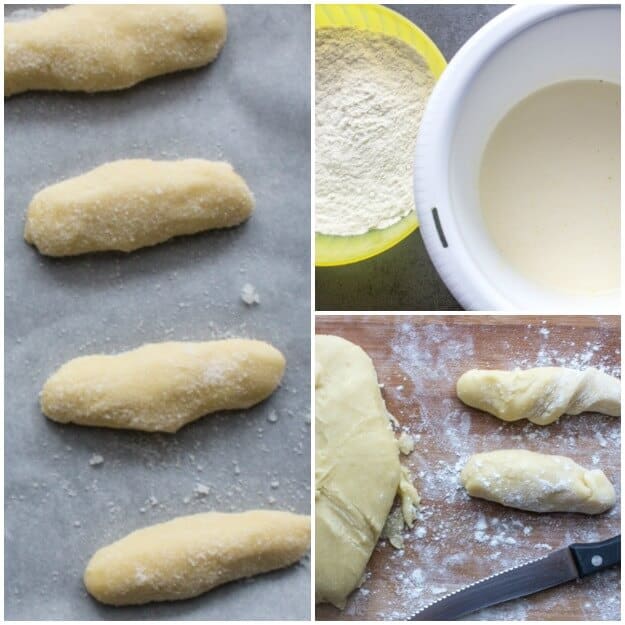 I know there are a lot of people who like to dunk a cookie or a piece of toast in their morning beverage. Not me, I tried it once and I got so upset when it got too soggy and fell in my coffee. Just not for me!
So how he could possibly throw anything and everything from cereal, to a Homemade Cake, Cookies to Yup even left over Tiramisu into that large mug was beyond me.
He would even tell me if the cake was too dry or not dry enough! How could he tell from all that soggy mess whether the cake was dry or not? But he swears he can tell!
So I decided to make him Traditional Italian Breakfast cookies, like his mother used to make. Something that most Italians do dunk in their cafe latte in the morning.
He was very happy about these Breakfast Cookies. They brought back memories and yes the perfect dunking Cookie.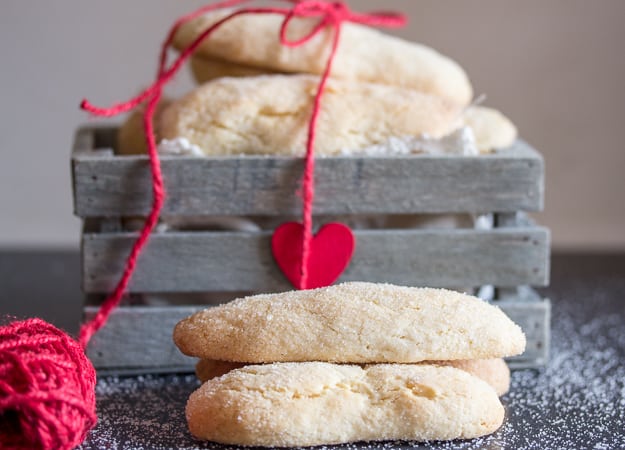 But he couldn't stop at these Tasty Italian Breakfast Cookies! Oh no. In goes 2 cookies and he doesn't stop at that, a good bit of corn flakes are needed and eh why not a piece of that just made Yogurt Cake.
Give it a few swirls and there you have breakfast for the Italian.
Whether you are a dunker or not, these Italian Breakfast Cookies are a delicious way to start your day or even eat as a snack. Enjoy!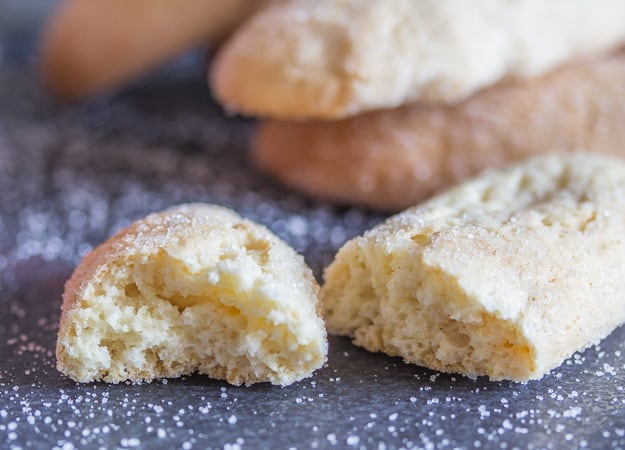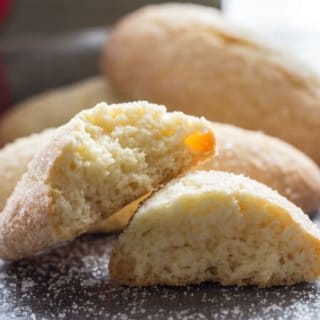 Traditional Italian Breakfast Cookies
A fast & easy cookie recipe, crunchy on outside and soft inside. Perfect for breakfast or snack.
Ingredients
1

egg (room temperature)

3/4

cup

sugar

(150 grams)

1/4

cup

milk (remove from fridge 30 minutes before)

(60 grams)

1/4

cup

vegetable oil

(50 grams)

1/2

teaspoon

vanilla

2 1/4

cups

+ 1 tablespoon flour

(290 grams)

pinch

salt

2

teaspoons

baking powder

1/4

cup

granulated sugar (more or less) for rolling

(50 grams)
Instructions
Pre-heat oven to 350° (180° celsius). Line 2 baking sheets with parchment paper.

Whisk together flour, salt and baking powder.

In a medium bowl beat together egg and sugar until light and frothy (2-3 minutes). Add milk, oil and vanilla, beat well.

Add flour mixture a little at a time and mix with a wooden spoon (do not beat).

Remove to a lightly floured flat surface and knead gently until combined. Dough will be slightly sticky so don't over flour.

Remove pieces of dough to form into oblong shapes (approximately 2-2 1/2" x 3/4" – 6 1/2 x 2 centimeters) roll in granulated sugar and place on parchment paper lined baking sheets.

Bake for approximately 10-15 minutes. Enjoy!
Nutrition
Calories:
105
kcal
Carbohydrates:
17
g
Protein:
1
g
Fat:
3
g
Cholesterol:
8
mg
Sodium:
32
mg
Potassium:
59
mg
Sugar:
7
g
Vitamin A:
15
IU
Calcium:
23
mg
Iron:
0.7
mg
Republished from October 21, 2016.