Best Tiramisu Recipes, from the Authentic to Classic to Strawberry to the perfect recipe for Kids! Some with eggs some without. Try them all, all delicious. And they make the perfect dessert!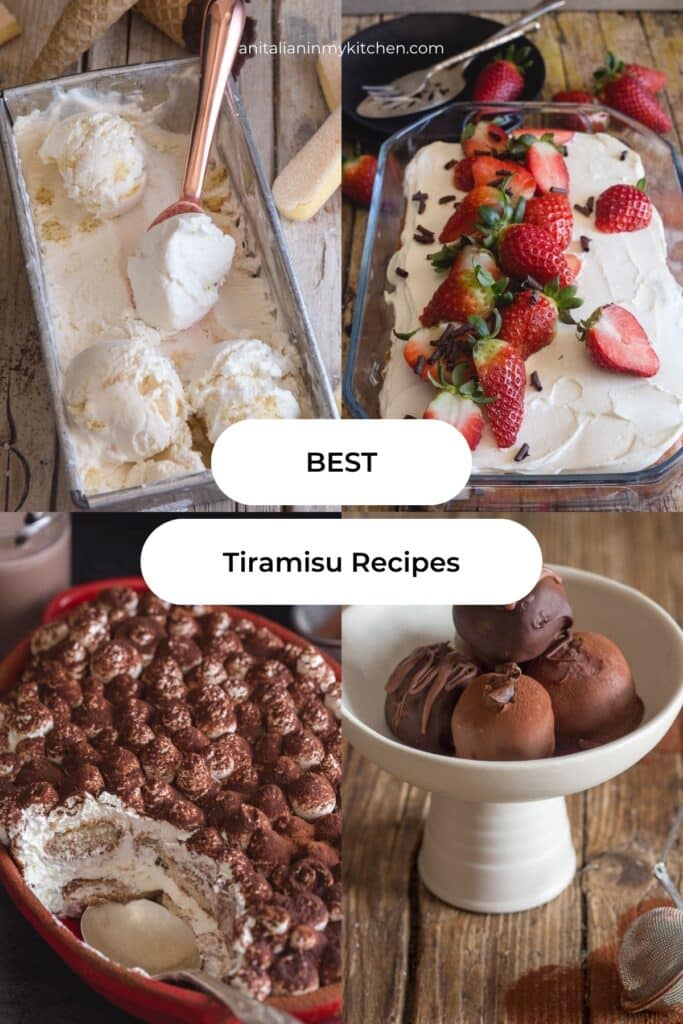 Some easy, some more complicated but all incredibly tasty.
I don't think I have to introduce these Easy Tiramisu Recipes or even this dessert. Tiramisu is one of the most popular desserts in the world and probably the most popular in Italy.
To tell the truth I can totally understand this, it is one of my family's favourite recipes. So I hope you take a look at some of these delicious and yummy.
Where did it originate?
The origins of Tiramisu are actually unknown as pretty well every region in Italy claims it as their invention! In fact a small dispute started between Tuscany, Piedmont, Friuli Venezia Giulia and Veneto.
There are many stories that started on how this dessert came about, but the official version places the origin of tiramisu in the seventeenth century in Siena. Some pastry chefs, decided to prepare a dessert to celebrate the arrival of the Grand Duke of Tuscany Cosimo de Medici.
They wanted it to reflect his personality. It had to be stunning and very tasty, but they wanted simple ingredients. But most importantly it had to be rich and decadent. And that is how Tiramisu came about. And rightly named Pick me Up.
This Authentic Tiramisu is how the original Tiramisu was made. Made with eggs, mascarpone and no cream. This version is creamy and delicious. Even better the day after! It makes the perfect classic Italian dessert.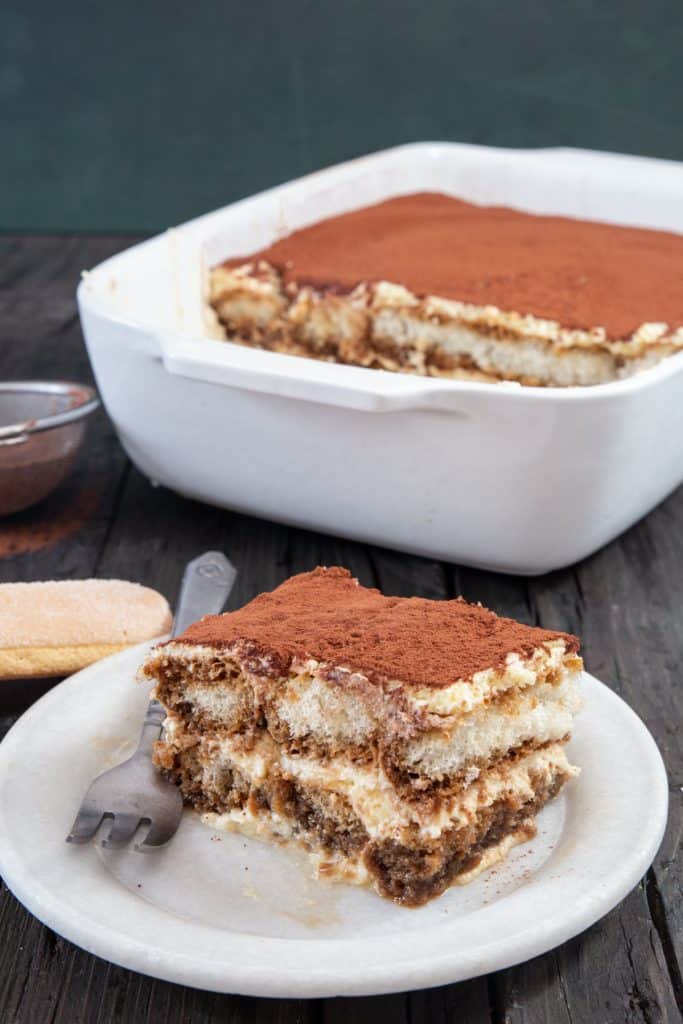 This Easy Tiramisu Recipe is a classic Italian dessert I learned in Italy. Made with lady fingers, mascarpone and fresh cream, it is made in 15 minutes and ready to eat in 2-3 hours. So good!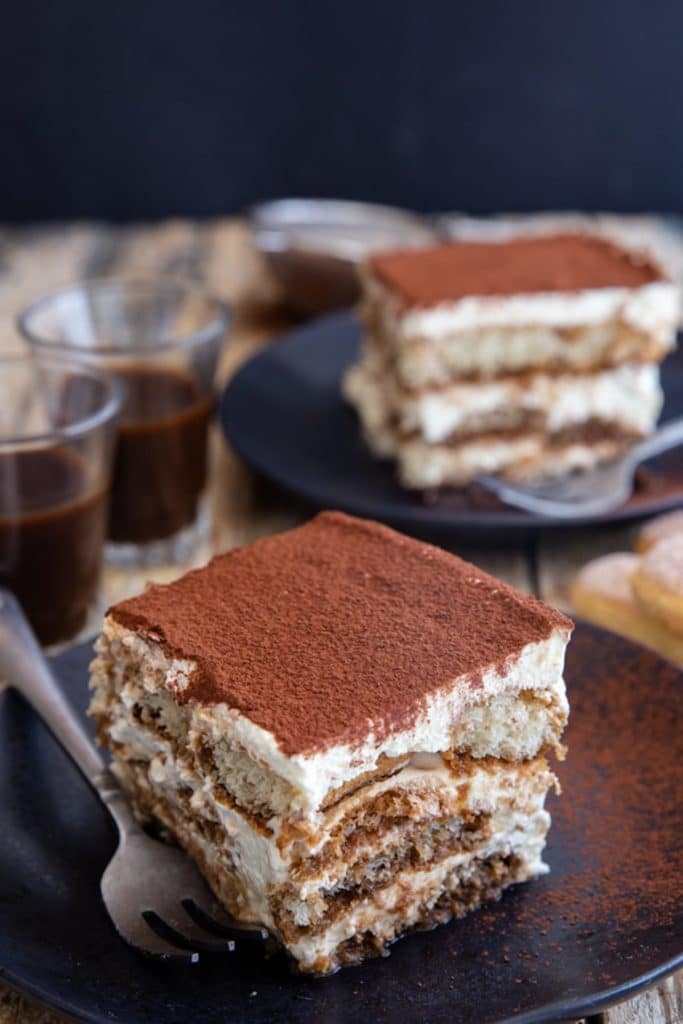 Strawberry Tiramisu, a fast and easy no bake Dessert. Made with fresh strawberries, cream and mascarpone. No coffee or liqueur makes this the perfect dessert for everyone. An Italian Classic!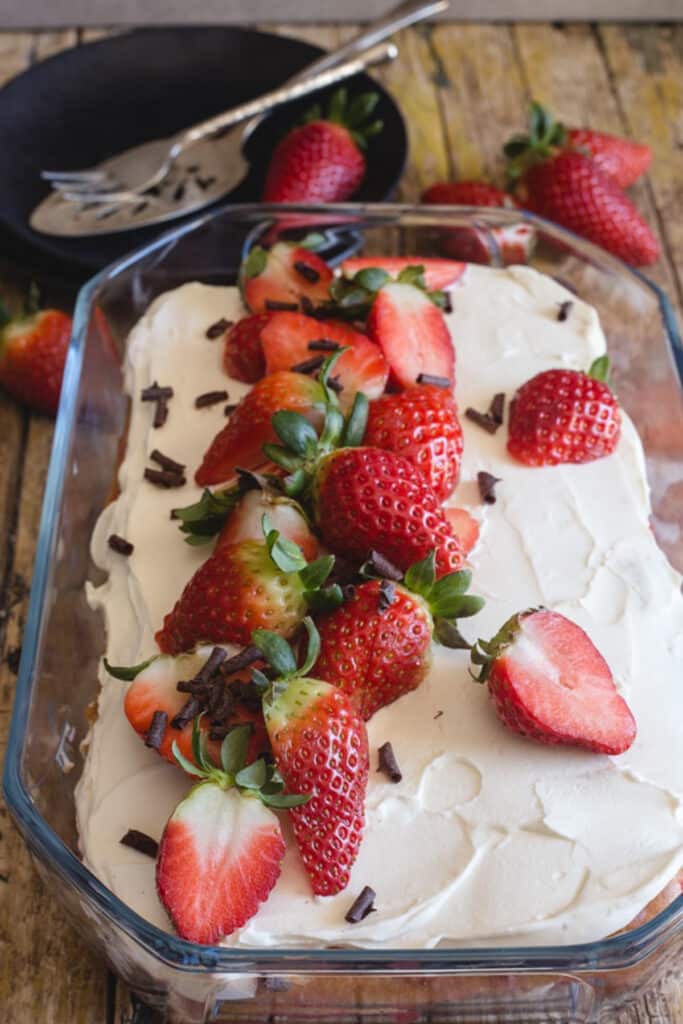 This Tiramisu Cake, is a classic Italian Dessert, made with an easy sponge cake that is cut into layers and filled with the perfect creamy mascarpone filling. Dessert doesn't get better than this!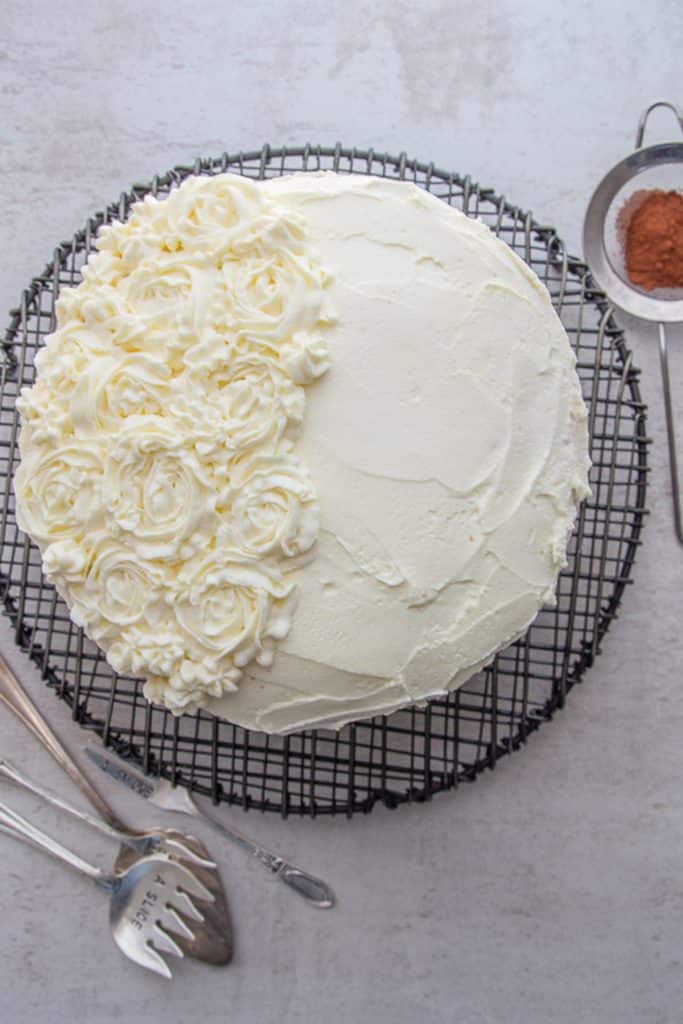 The perfect Italian dessert, Pistachio Tiramisu, made with a creamy pistachio filling and a creamy mascarpone filling. Make it as a fancy dessert with a Sponge Cake or easier with Lady Fingers. Both delicious!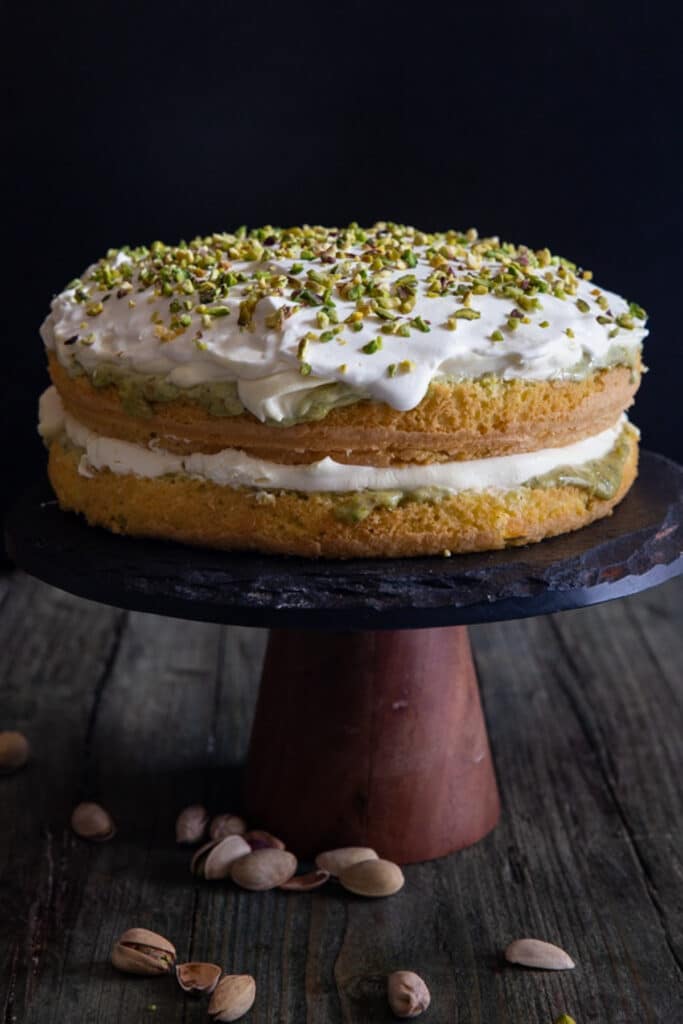 This Easy Baileys Tiramisu is filled with layers of a creamy mascarpone and Irish cream filling, ladyfingers and sprinkled with cocoa. It makes the perfect Italian dessert to celebrate anything and everything! Even St. Patrick's day.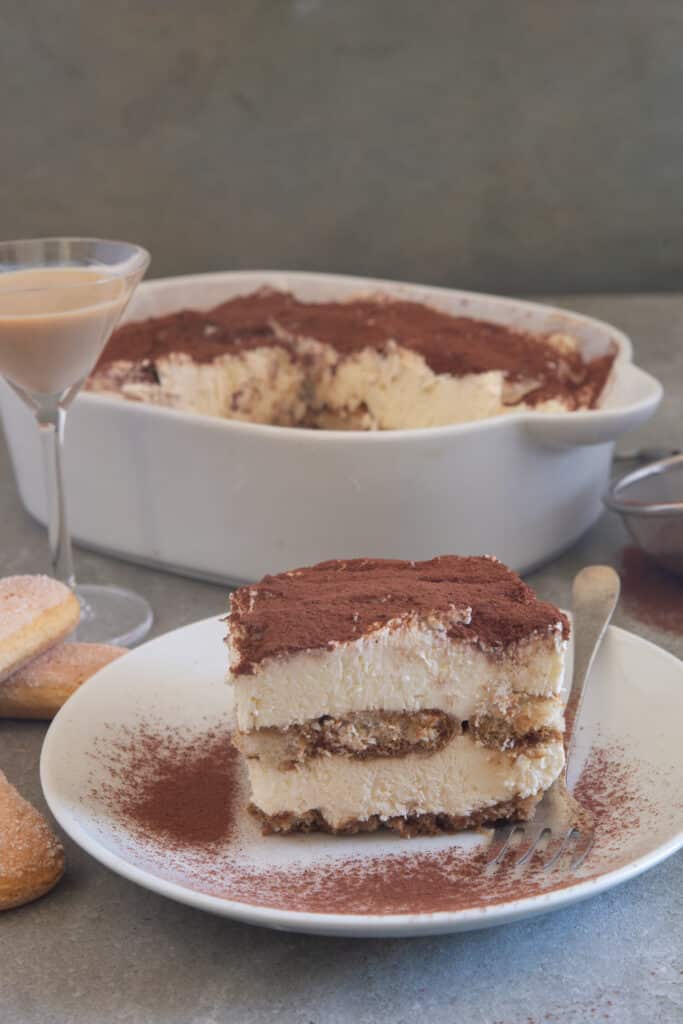 This easy Tiramisu Ice Cream, is one of the most popular Italian Desserts made into a creamy delicious Homemade Ice Cream treat. It's fast and easy and can be made with or without an ice cream maker!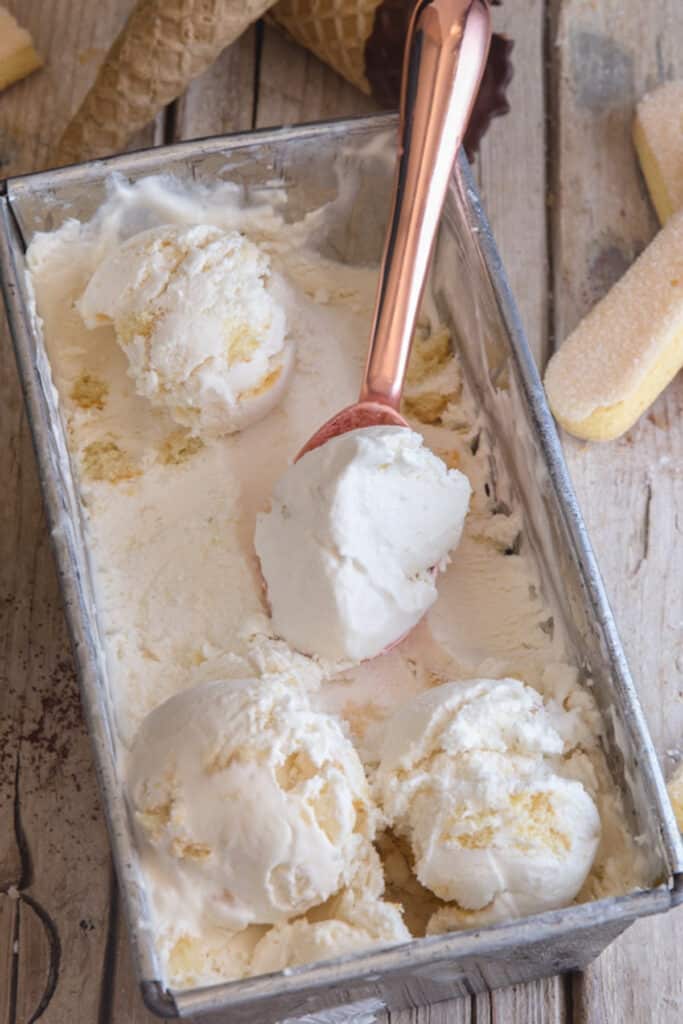 This Easy Tiramisu Recipe for Kids is simple easy and so delicious. No coffee, no eggs and no alcohol. Made with an ingredient that kids and adults will love. Creamy and so yummy this is the perfect Easy Kid Friendly Tiramisu.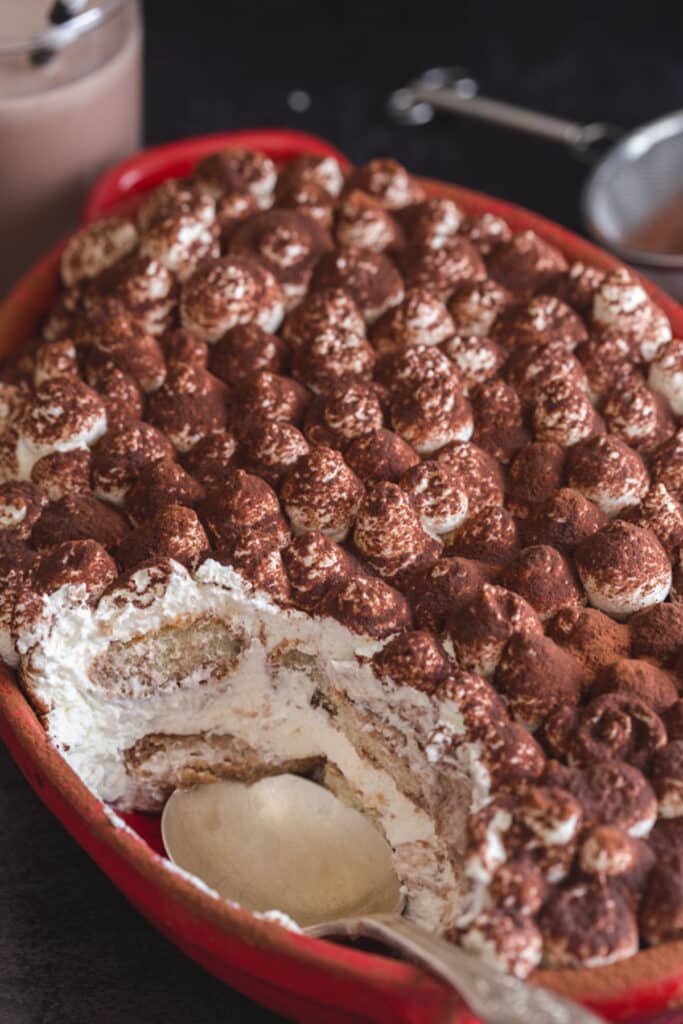 Homemade Tiramisu served in chocolate eggs is an easy Easter dessert recipe. The tiramisu is cold and creamy with coffee-soaked ladyfingers and mascarpone filling – it's served in hollow chocolate eggs for a fun presentation for a holiday meal. If you want a festive dessert this year, this Easter Egg Tiramisu is a great choice.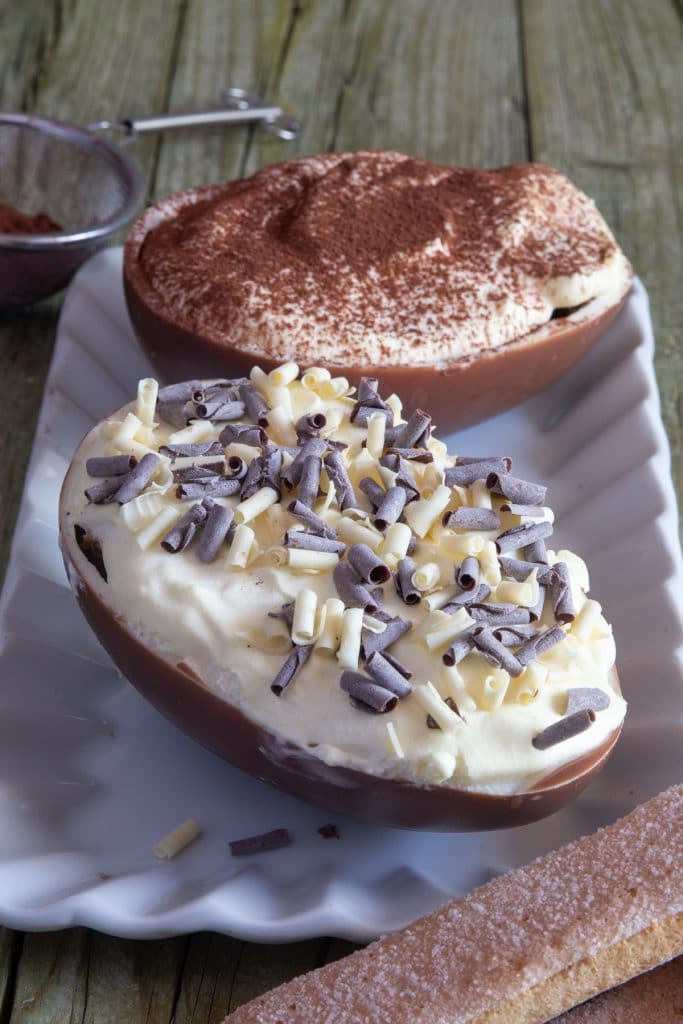 This Tiramisu Pie, is a delicious take on the classic Tiramisu Recipe. Layers of flaky pie crust, hazelnut cream, lady fingers and of course a creamy mascarpone filling. It makes the perfect special occasion or Holiday Dessert.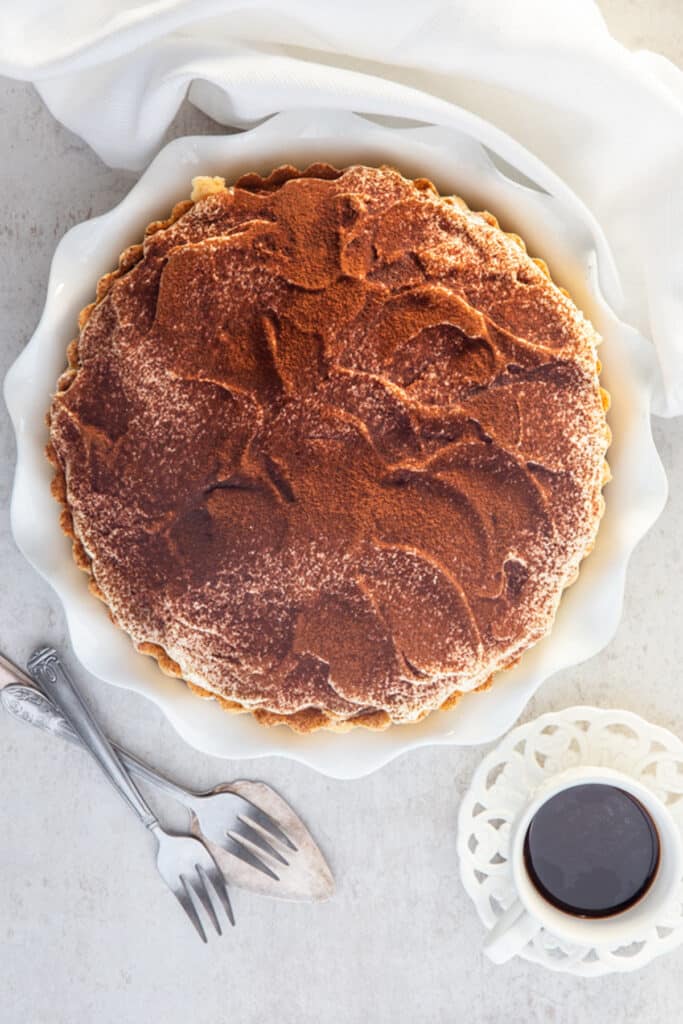 Tiramisu never tasted so good until it was made into this Chocolate Tiramisu Swiss Roll. A delicious chocolate cake filled inside and out with a creamy eggless tiramisu filling, and don't forget the sprinkles! Your new easier than it looks Dessert.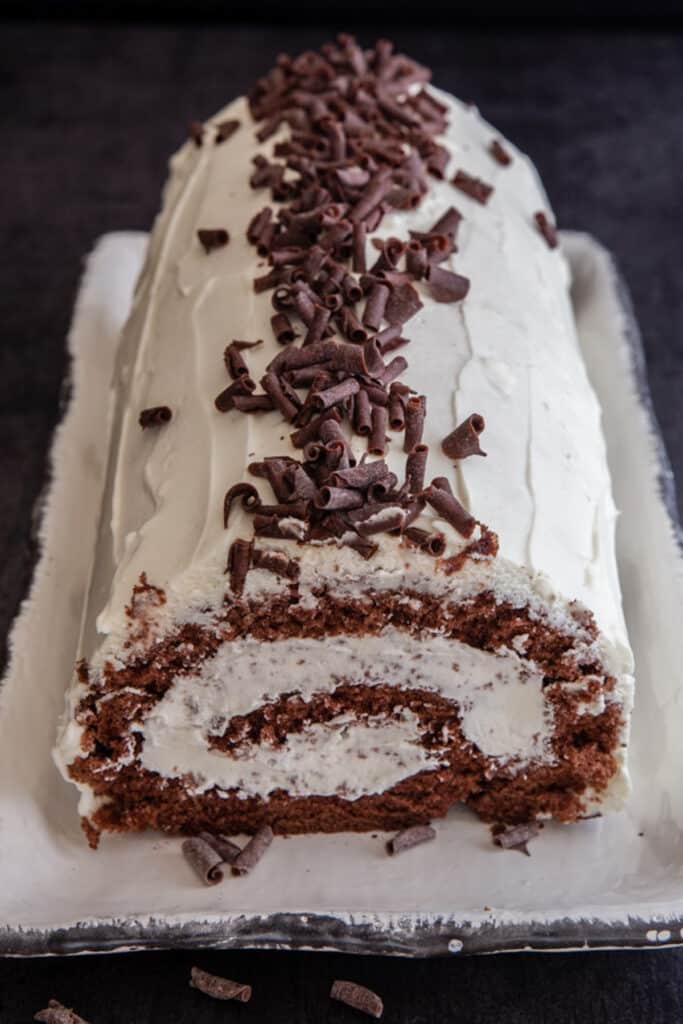 Lemon Tiramisu Cake, made with a homemade or store bought Angel Food Cake. Filled and frosted with a creamy Mascarpone Lemon mixture. No eggs needed! The perfect family or get together dessert.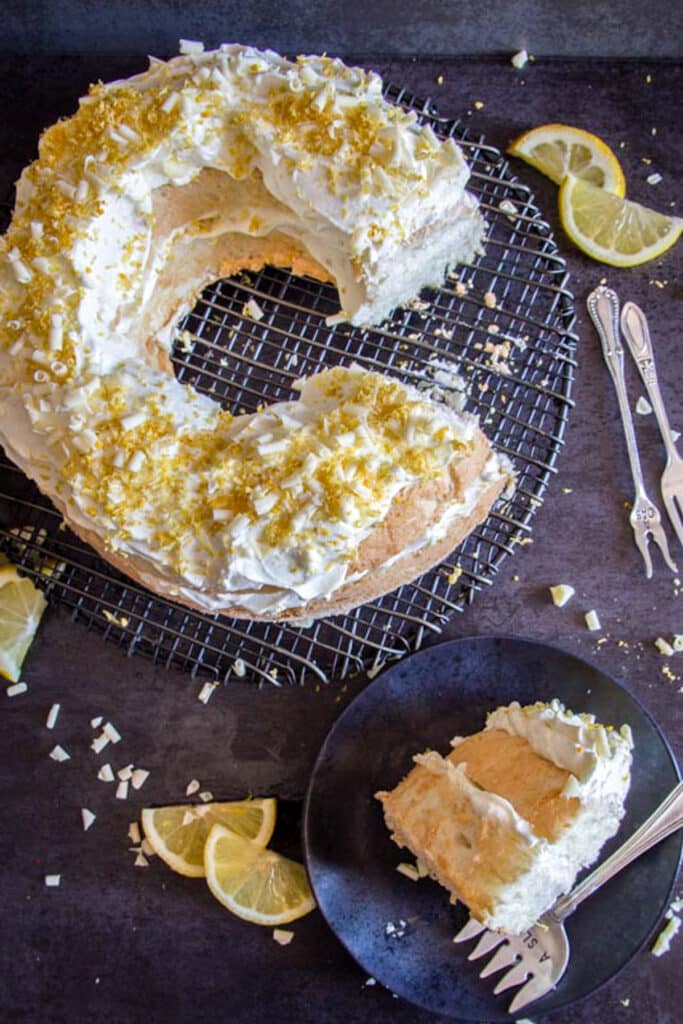 This deliciously creamy Chocolate Tiramisu is made with Italian Chocolate Pastry Cream Tiramisu, a rich and deliciously indulgent dessert. It can be made as a parfait or in a baking dish, both are creamy and chocolatey and make the perfect after dinner dessert.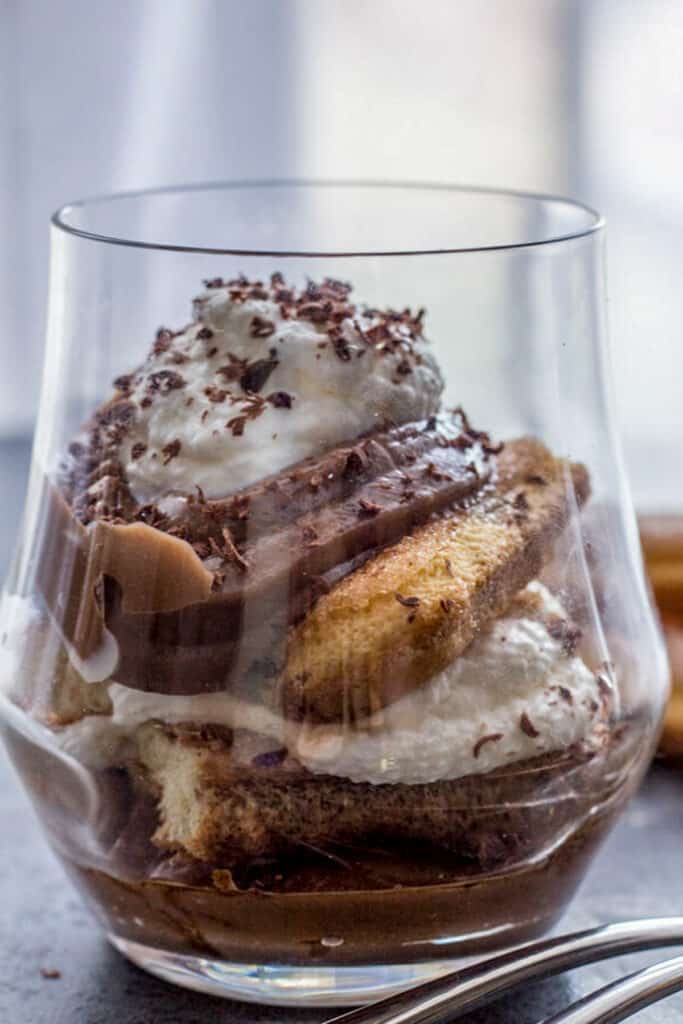 No Bake Tiramisu Truffles a delicious tiramisu filling with a milk or dark chocolate coating. The perfect no bake Holiday treat.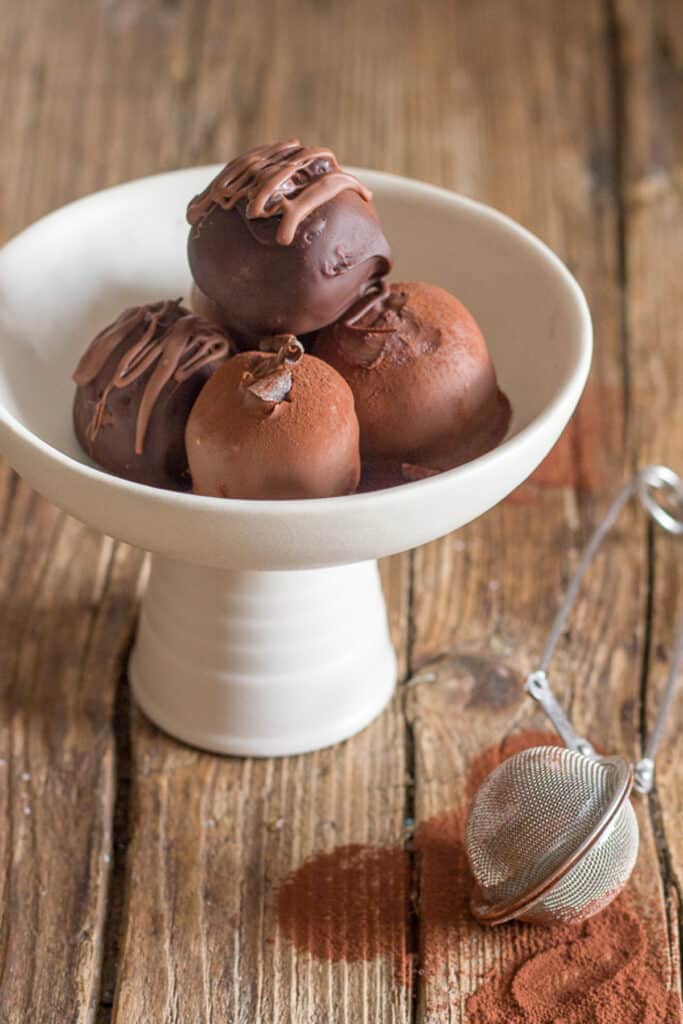 Easy Puff Pastry Tiramisu the traditional creamy Tiramisu filling layered between puff pastry and coffee dipped lady fingers. The perfect holiday dessert.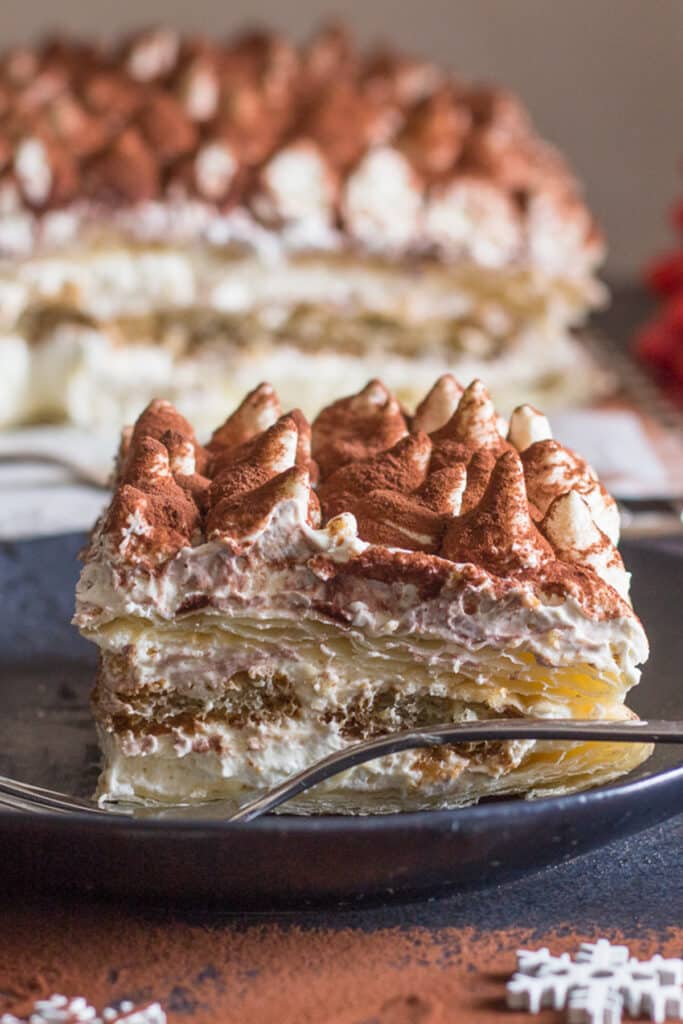 Tiramisu Ice Cream Parfaits, left over cake, cut up pound cake or even lady fingers become the base for this creamy, delicious and creamy No-Bake and No-Churn Ice cream Dessert.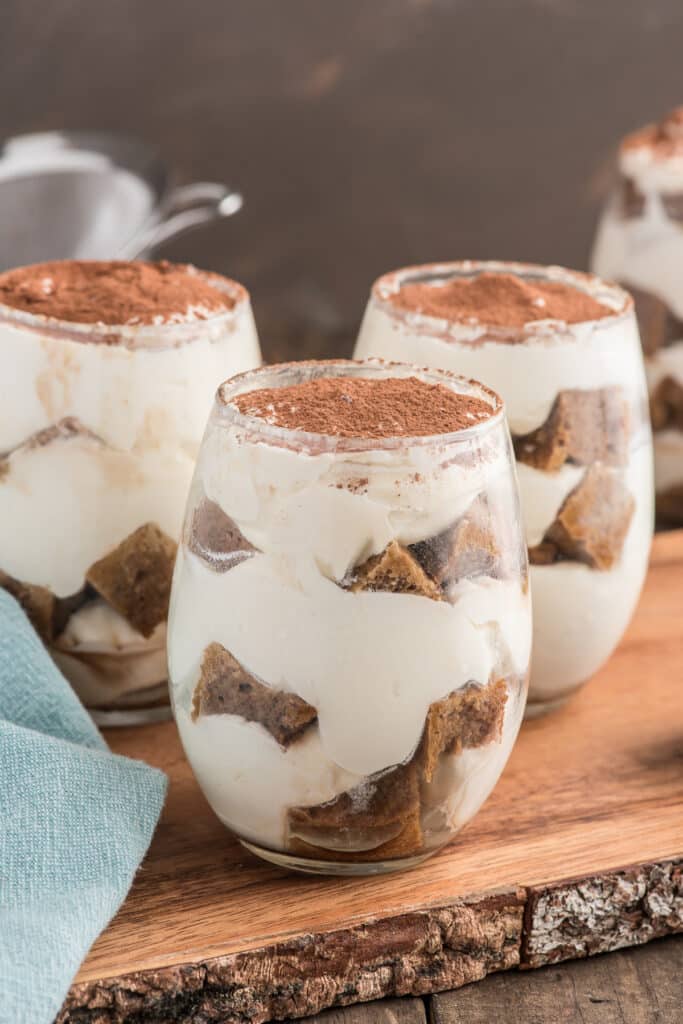 A Classic Tiramisu becomes an easy made for two Valentine's Day dessert. A quick dessert that is creamy and delicious.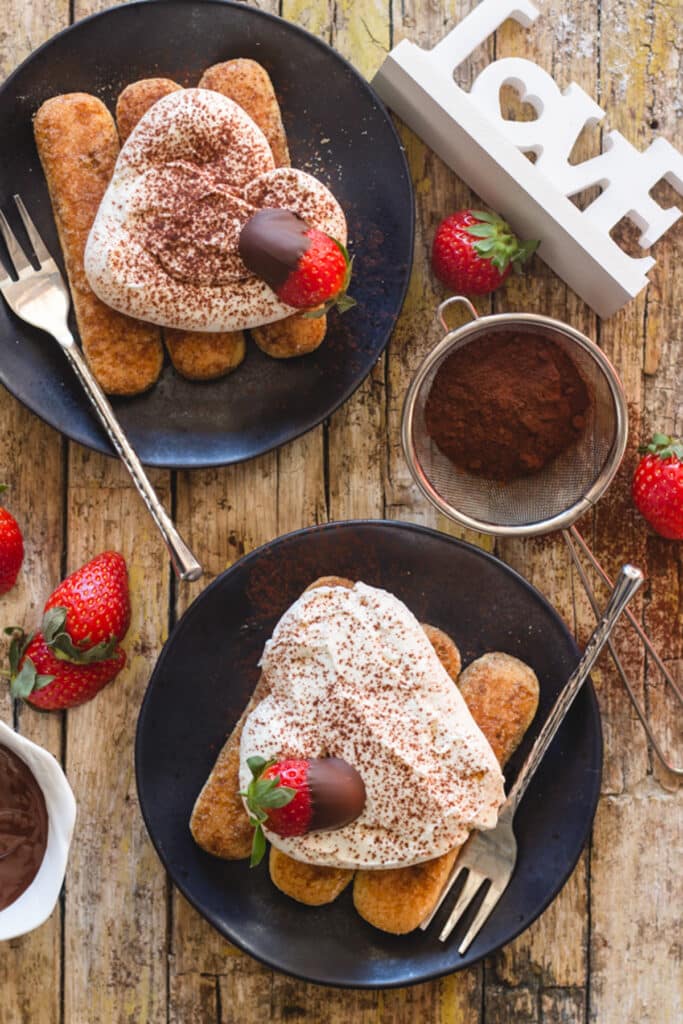 A creamy no bake Tiramisu Cheesecake, Classic Tiramisu meets cheesecake, works perfectly and tastes even better! The perfect dessert idea.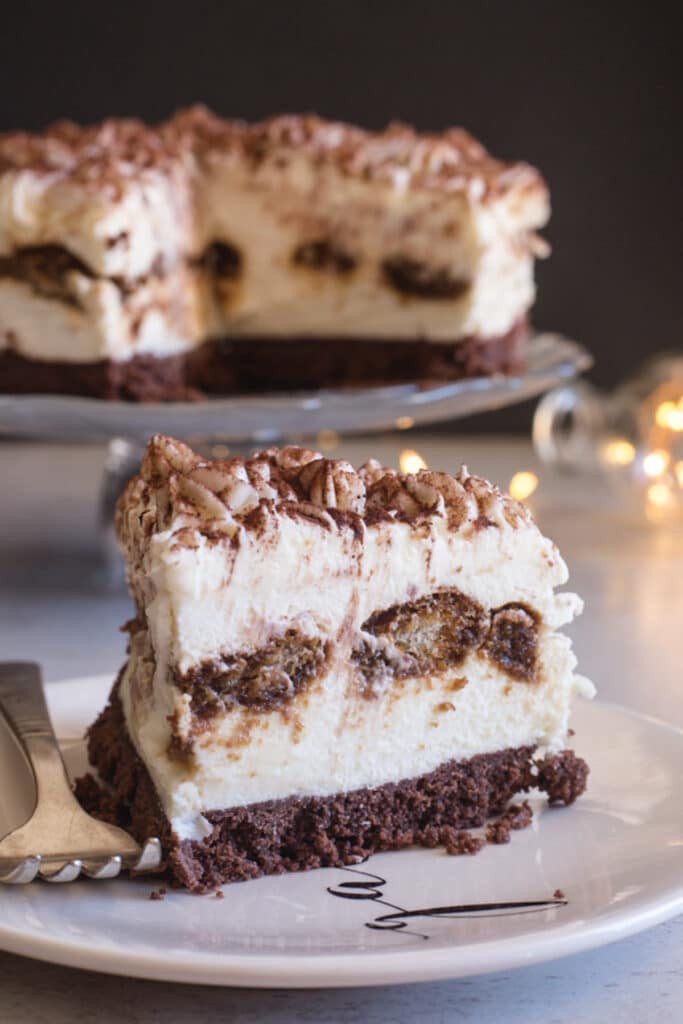 Is Tiramisu popular in Italy?
Apparently Tiramisu was named the most popular dessert in Italy and one of the most popular in the world. Of course Italian's don't make and eat just the Authentic or Traditional Tiramisu, they make many different variations as you can see from above!
How to store it?
This Italian dessert should be kept in the fridge in an airtight container or well covered with plastic wrap, it will keep for 2-3 days in the fridge. Of course the Tiramisu Su Ice cream should be stored in the freezer. It will last up to 10 days in the freezer.
How to freeze Tiramisu
It is always best to freeze it the same day that you prepare it. Be sure to use a freezer safe container, make sure it is airtight as this will prevent condensation from ruining the dessert. It will keep for up to two weeks in the freezer. You must let it thaw in fridge and not at room temperature as the sudden change in temperature can also ruin it.
I hope you enjoy my ever growing collection of Tiramisu recipes. Happy baking!
Updated from April 22, 2015.