Asparagus Lasagna, a creamy delicious Italian Lasagna Recipe. Made with a simple white sauce, cooked ham and double cheese. The perfect springtime pasta dish.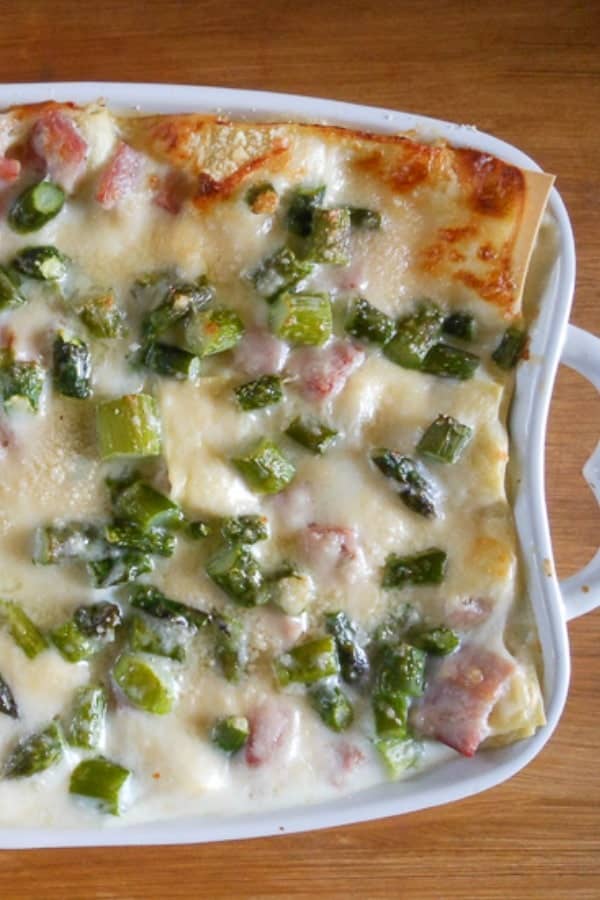 Well I have to say in my house any lasagna is a good lasagna. So since asparagus is in season now, why not combine the two?
I think (well i don't think, I know it) if I asked my eldest daughter what her favourite pasta is, she would definitely say lasagna, red , white whatever.
My youngest daughter, not so much, unless of course I invent a Nutella lasagna, mmmm that doesn't sound very appealing to me…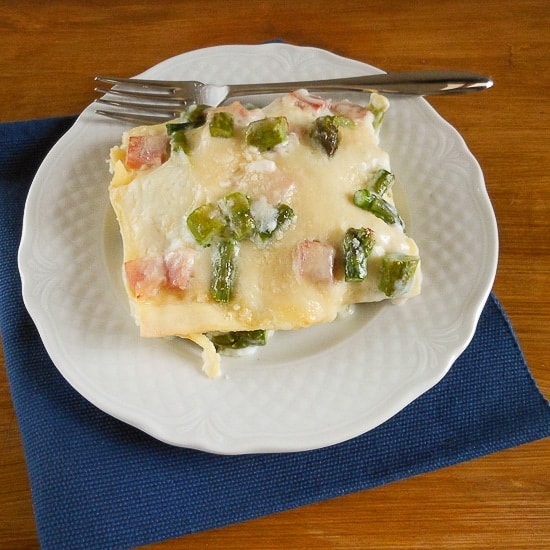 Lasagna is an amazing dish in this country, it seems that different regions have different recipes for making this dish.
From north to south, every region seem to have their own signature ingredients,  from the typical meat sauce, bechamel and parmigiano-reggiano (parmesan) to a pesto sauce and boiled potatoes to a tomato and ricotta cheese filling.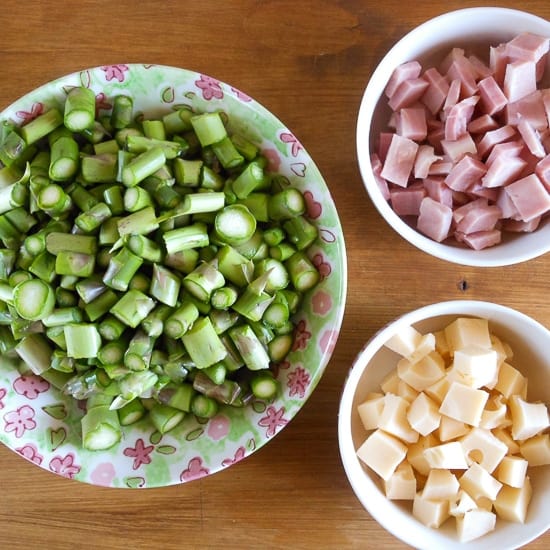 Asparagus Lasagna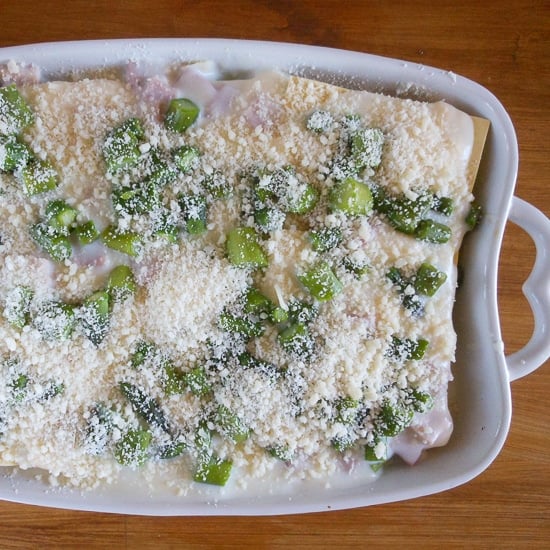 Put it any way you want, there's RECIPES FOR LASAGNA  for every palate and nothing can beat it.
This white sauce (I seem to be partial to white sauce these days) and asparagus lasagna is absolutely delicious. So before the asparagus disappears for another season,  give this a try, or this delicious Pasta Recipe and it will be worth it. Buon Appetito!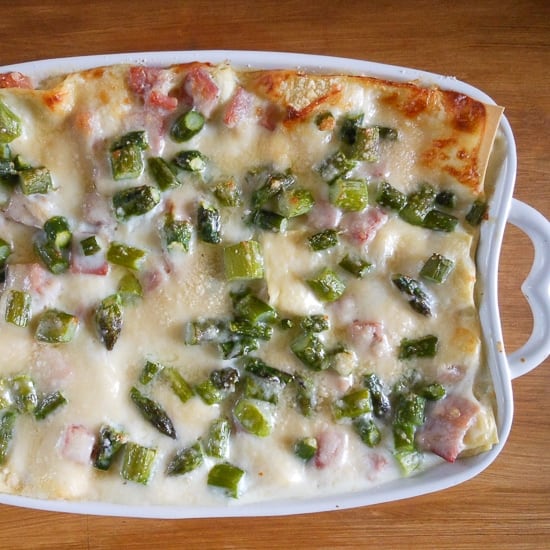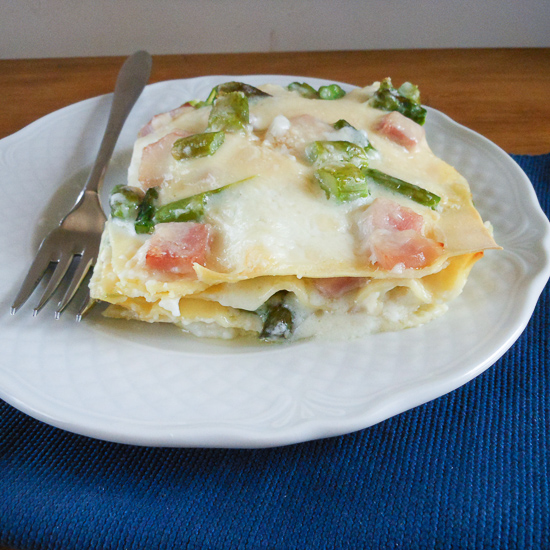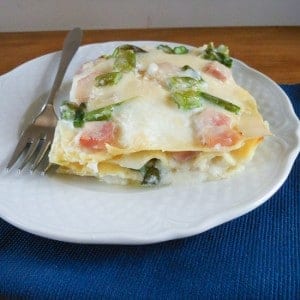 Asparagus Lasagna
One of the best authentic baked lasagna recipes, a delicious white sauce Asparagus Lasagna recipe, creamy and tasty.
Ingredients
12

lasagna noodles (also referred to as strips oven ready lasagna noodles)

2

cups

chopped asparagus (keep tops separate see instructions)

270 grams

1 1/4

cup

freshly grated parmesan cheese

125 grams

1

cup

swiss cheese cubed

110 grams

1

cup

cooked ham cubed

135 grams

White sauce

3 1/2

cups

milk

875 ml

1/4

cup

butter

62 1/2 grams

1/4

cup

flour

32 grams

1/4

teaspoon

salt

1 1/2 grams
Instructions
In a medium pot of boiled water add chopped asparagus (I added the tops of the asparagus in the last 5 minutes) and boil for 10 minutes, drain and set aside.

In a large pot over medium heat add butter, melt then add flour and salt, combine with a whisk, add milk, 1 cup at a time and continue to stir until thickened, remove from heat and immediately add cubed ham and cheese, stir gently.

In a baking pan (I used a 10 1/2 x 8 1/4 inch, 27 x 21 centimeter deep baking pan) add 4 or 5 small pieces of butter (about 1 tablespoon 14 grams in total) on the bottom of the pan, than layer with lasagna noodles (my size pan used 3 per layer, break if need to fit), then white sauce mixture, (remember everything needs to be divided by 4, more or less), then top with chopped asparagus and sprinkle with grated parmesan cheese, continue for the remaining layers. Bake in 375° (190°) preheated oven, for 20-25 minutes. Let sit 5 minutes, then serve , Enjoy!
Did You Make This Recipe?
Please leave a comment below or pin it to your Pinterest account!