Baileys Almond Truffles, a creamy delicious chocolate Treat and only 4 ingredients!  Enjoy.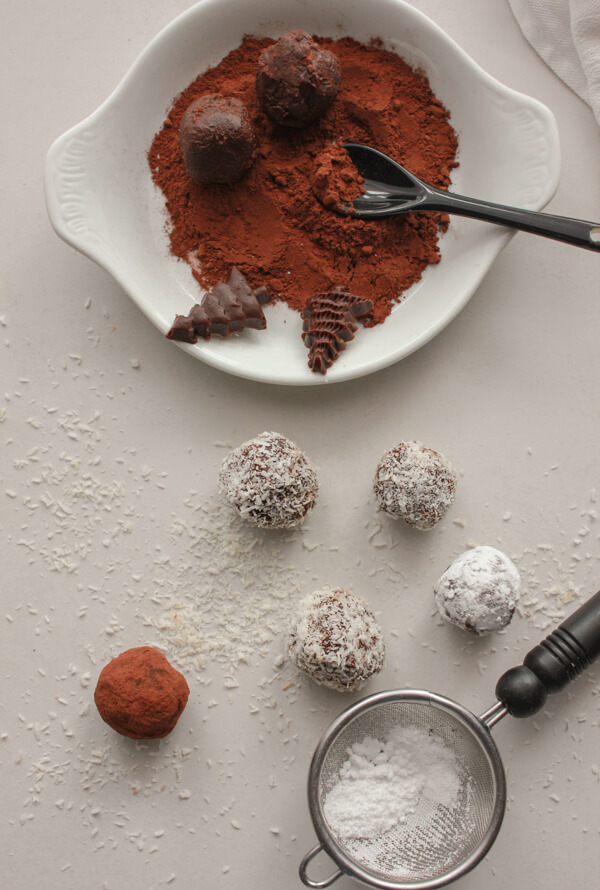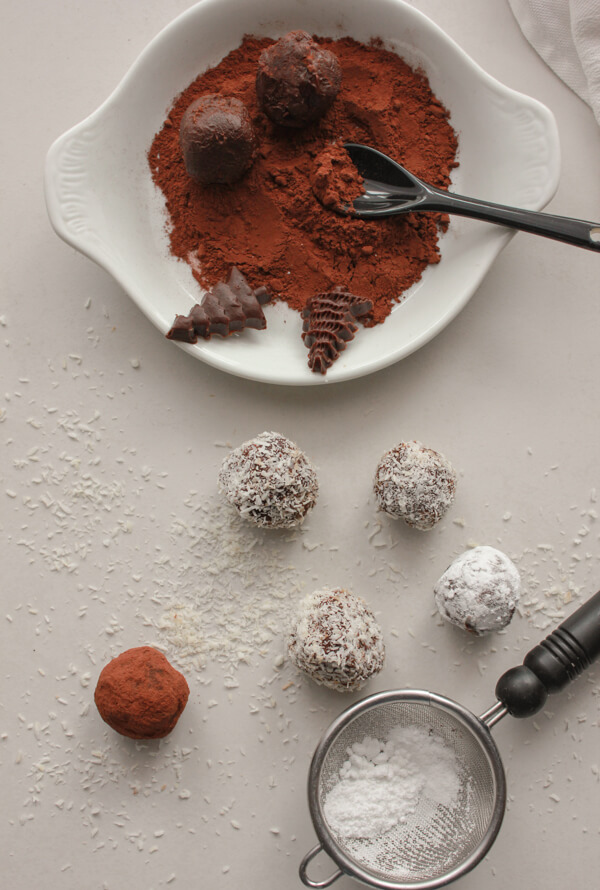 Why did I make truffles?  Good question, I thought I was finished with Christmas baking, silly me.  My daughter decided that the gift this year for her friends was going to be a Christmas coffee mug with  some yummy Christmas cookies.  
So what is the first thing that goes through my mind?  What if we don't have enough? I was probably thinking, what if we use them all and there are none left for me, ok us!  What's Christmas without cookies?  
Almost as bad as no snow.To tell you the truth it must have been about five years ago that I made truffles.  I am pretty sure I made them with sweetened condensed milk but this time I decided I wanted to make them as close to real truffles as I could, and that of course involved real cream.
I asked a few people if they had ever made truffles, and not one of them had, and then I thought of my sister-in-law and as luck would have it,  she had. Although her recipe included eggs.
Baileys Almond Truffles
 I am not a lover of eggs in creamy  recipes.  I do not like eggs in homemade Ice Cream so I naturally assumed I would not like it in my truffles (there is one exception and that is of course Tiramisu)  So I decided a little extra cream would substitute the eggs.
I have to admit these Baileys Almond Truffles turned out  pretty darn good.
There is nothing like the creamy taste of truffles.  Use a good quality chocolate and whole cream, toasted ground almonds and of course some delicious Baileys and there you have Baileys Almond Truffles.
Don't worry about those calories now, it's Christmas.  Enjoy!
Baileys Almond Truffles
Baileys Almond Truffles, the most delicious and creamy truffles you will ever taste and only 4 ingredients. A yummy snack or dessert treat.
Ingredients
7

ounces

semi sweet chocolate (good quality)

200 grams

3/4

cup

whole cream

200 grams

1-2

tablespoons

Baileys

I used 1 tablespoon but 2 would have been better

1

cup

almonds (whole almonds toasted before ground)

100 grams
Instructions
Pre-heat oven to 260° (130° celsius)

Place the almonds on a cookie sheet and bake for approximately 10-15 minutes. Remove and finely chop in a food processor.

In a medium glass bowl add the chocolate and place bowl over a pot of water (make sure the bowl doesn't touch the water in the pot), heat on low, stirring occasionally till the chocolate melts and stir until it becomes smooth, add the cream and continue to stir to combine, add the Baileys, stir to combine, remove from heat and add 1/2 cup of finely chopped almonds, stir to combine, cover with plastic wrap and refrigerate for at least 3 hours (until firm). Remove from fridge and form into balls, roll in the 1/4 cup finely chopped almonds, cocoa, shredded coconut or anything else that you prefer. Keep refrigerated until serving. Enjoy
Nutrition Facts
Baileys Almond Truffles
Amount Per Serving
Calories 100
* Percent Daily Values are based on a 2000 calorie diet.