Before I tell you a little bit about my first Cookbook Authentic Italian Desserts, I would like to tell you a little bit about how it actually came about. Starting from the big always asked question "How in hell did you end up in Italy"?
Cookbook Authentic Italian Desserts
Believe it or not I actually met my husband "the Italian" at a church dance. My mother told my sister and I about it when she heard the announcement at mass one Sunday.
So we both thought ok what the heck let's go, we will probably leave early and then we can do something else.
Pre Order your copy of my Cookbook Authentic Italian Desserts from
But….. I saw him walk in the door and I turned to my sister and I said "I'm going to marry that guy". Needless to say I did. After I guess what you would call a whirlwind romance. With him carrying his English dictionary and me my Italian one, we understood one another enough to know that we wanted to spend the rest of our lives together.
Leaving Canada and moving to Italy was probably one of the most difficult decisions I have ever made.
I moved to a small town from the big city of Toronto where I worked in one of the biggest Stock Brokerage houses in the country to tending a couple of sheep and picking beans.
Authentic Italian Desserts Cookbook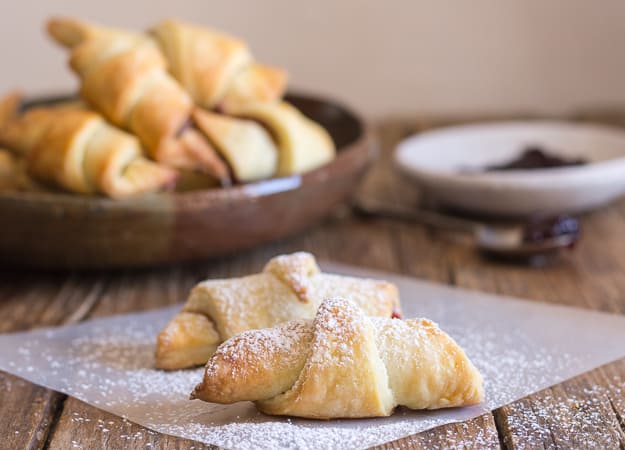 And believe me it was a small town, everyone knew everyone and there were very few foreigners in fact probably one and that was me!
Small town people can be brutal, they gave the marriage 6 months on the grounds that …
I was Canadian
I probably couldn't cook and that is why we went for lunch to my mother-in-law's so my poor husband wouldn't starve.
I couldn't speak Italian and my husband's English wasn't great, (The Italian believes this is the reason why our marriage works. We don't understand what the other is saying)!
But thank goodness I had a few amazing allies that taught me one of the most important things in an Italian's life! Yes food. And the food I ate, from Lasagna, to homemade ravioli, to the best yeast breads and pizza, to something as simple as tender cicory tossed with a little salt and olive oil.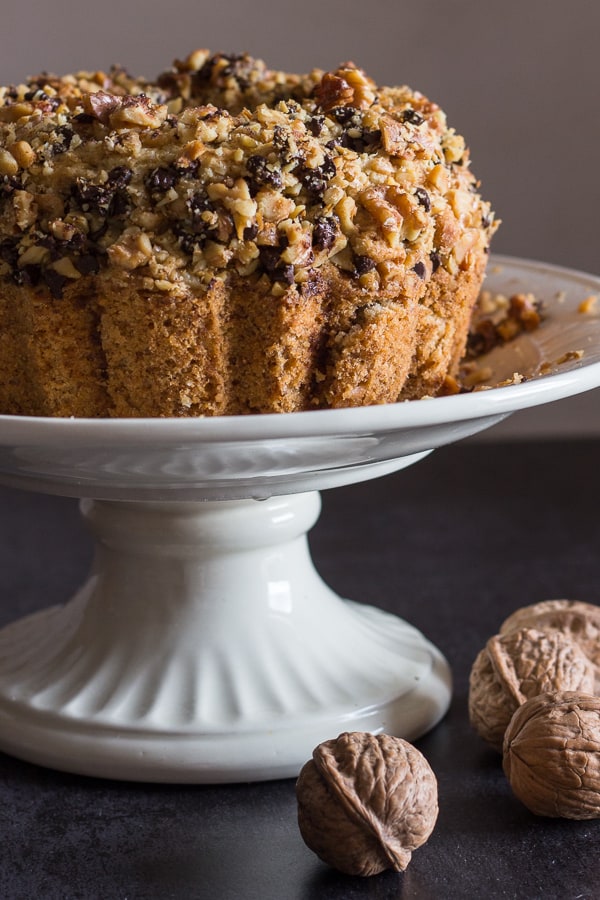 I always loved to cook and bake. I was brought up with a mother that was amazing in her own right in the kitchen. But if food could sing, then it's the Italians that bring out the notes in some of the simplest dishes and not to mention the more complicated.
After spending loads of time in the kitchen and taking notes and asking lots and lots of questions between friends, acquaitances and especially my mother-in-law and sister-in-law,  cooking and baking became a passion.
When friends and family would come visit they were so surprised? In awe? Who knows, but they loved my cooking and encouraged me to write a book. But writing a book was so complicated and much more than I could attempt at the time, so my friend mentioned starting a blog and eventually I did.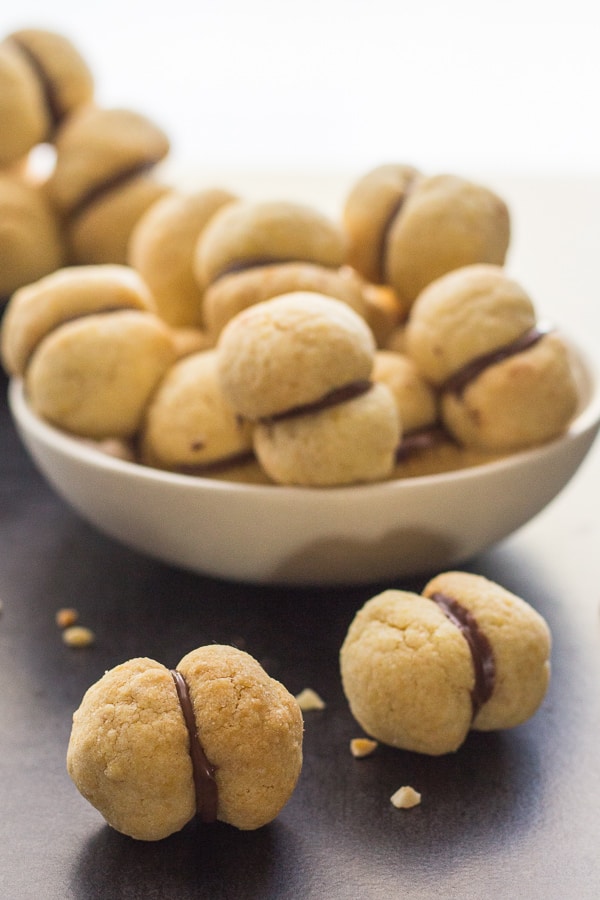 An Italian in my Kitchen which started out as a fun way to share recipes with family and friends, totally took me over and became my passion and a business. I love it and can't imagine not cooking, baking, photographing and sharing. And I thank every one of you who has tried and enjoyed my recipes. I love hearing your comments, so please let me know what you think.
But through this whole journey the one thing I always wanted to do was a Cookbook. So when I was approached almost a year ago, I was beyond thrilled. After a phone call on what I would like to write about, I was excited when we came up with the idea of Desserts. I adore baking. From Cookies to Cakes to Pies to Yeast Breads and everything in between.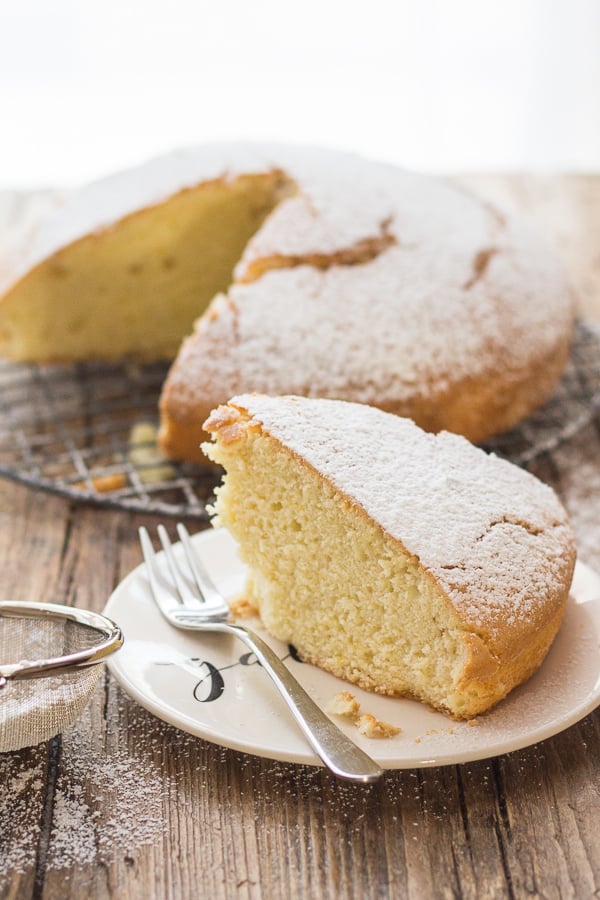 And that is how the cookbook Authentic Italian Desserts came about. These are desserts that I learned from Italians, whether they are friends, family or even women I met in the supermarket. Italian desserts are not as sweet or over the top as the North American Desserts I was used to as a kid. And to tell the truth I have come to love them and appreciate them so much more, as has my husband and our two daughters.
I tried to cover as many Sweet Treats as possible In Authentic Italian Desserts,  including Breakfast Treats, Cookies, Pies, Cakes, Sweet Breads, Yeast Breads,  Pastries, Chilled Desserts and Drinks,  Regional and Seasonal. I hope you find it as delicious as we did. Thanks to all of you.
A few More Authentic Italian Desserts Recipes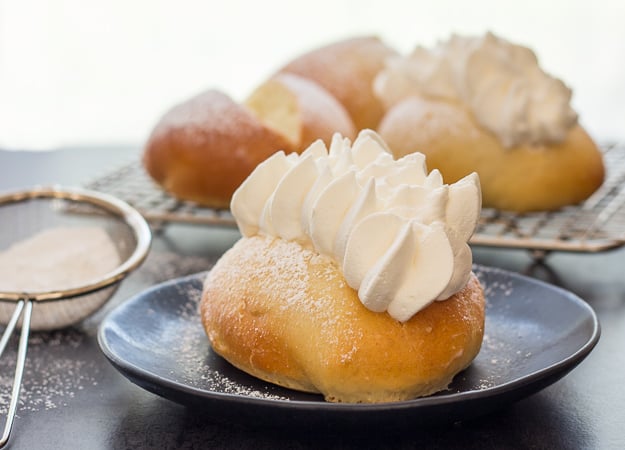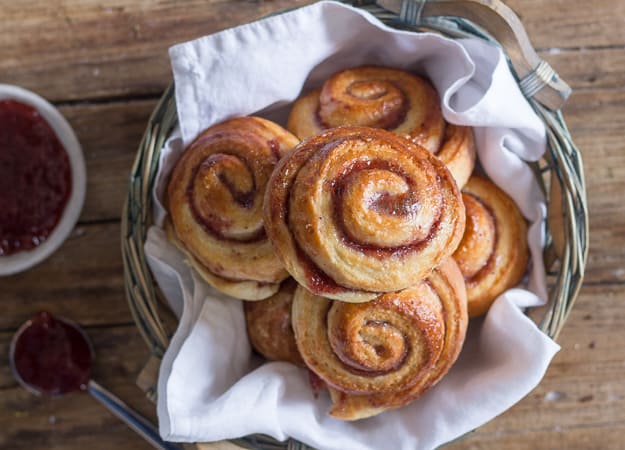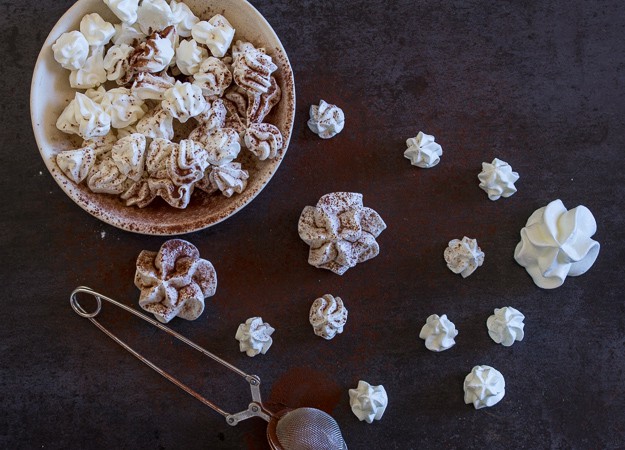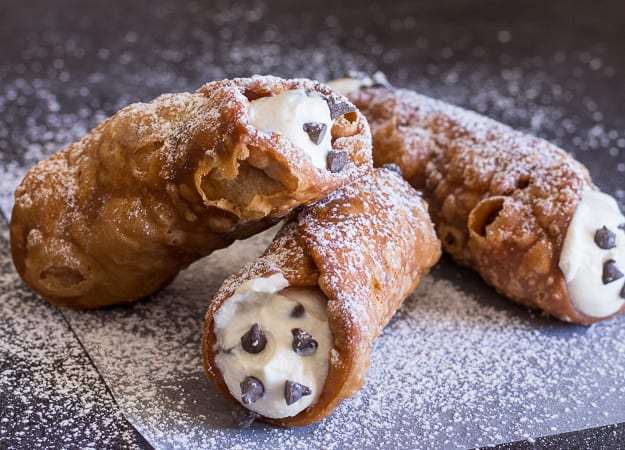 Words of Encouragement
"I have followed my friend Rosemary Molloy's blog, An Italian in My Kitchen, for a good while. And I'm absolutely thrilled to now own a copy of her gorgeous book! This is a marvelous representation of honest-to-goodness Italian desserts. Many will soon know, the secret to great desserts is hardly in the frosting. Well done!"
"As a fan of Rosemary's blog I've tried many of her recipes, but it's her desserts that always keep me coming back. Her beautiful recipes work every time and so this book is a must-have for anyone who loves to bake.
"Authentic Italian Desserts takes the culinary enthusiast down exciting paths in exploring new and creative ways to put the finishing touches on a great meal. From breakfast treats to late night desserts, Rosemary explores the gamut of preparations from cakes, cookies, pies and tarts, pastries, breads and frozen delights, all in an authentic Italian style. A must
have for any culinary reading shelf".
"Rosemary's book is like taking a trip around Italy, while eating desserts. Decadent, sinful and with beautiful photography that will tempt you."
"Maybe it takes a transplanted Canadian to really appreciate what Italy has to offer ~ fabulous food (desserts?)! Rosemary has become my go to source for authentic Italian recipes, her Italian Fresh Lemon Cream Cake is legendary".
"If you love beautiful, rustic sweets, 'Authentic Italian Desserts' is a must-have cookbook for your collection. Between the gorgeous photography and stellar traditional recipes, Rosemary has created a masterpiece that any dessert-lover will cherish"!
Pre Order your copy of my Cookbook Authentic Italian Desserts from
.