Homemade Orange Lemon Syrup Drink,  made with a homemade syrup from orange and lemon peels, a refreshing good for you out on the balcony kind of drink.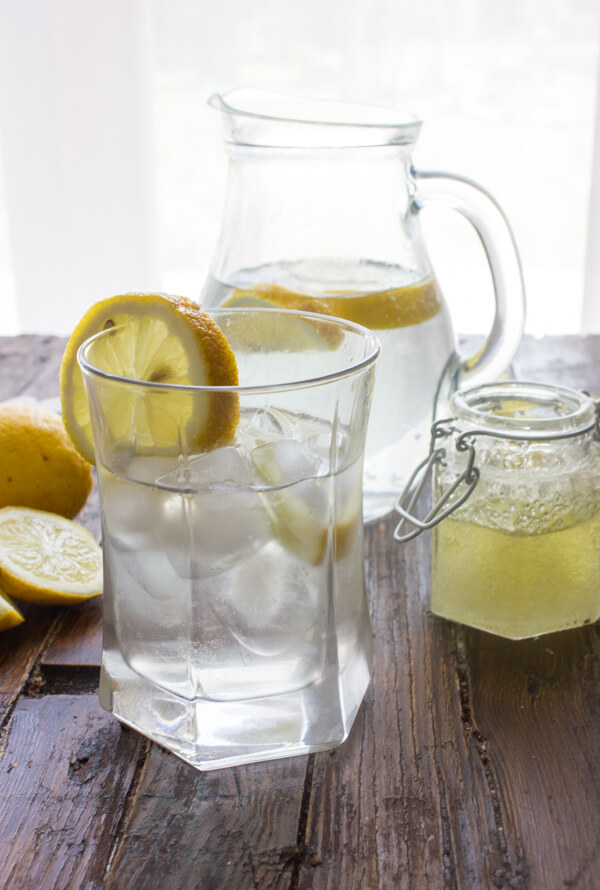 A couple of months ago I made a Dark Chocolate Orange Cake that was really delicious, but I wanted something different to decorate it with. And since I am not one of those talented flower decorating kind of people I opted for something much much easier.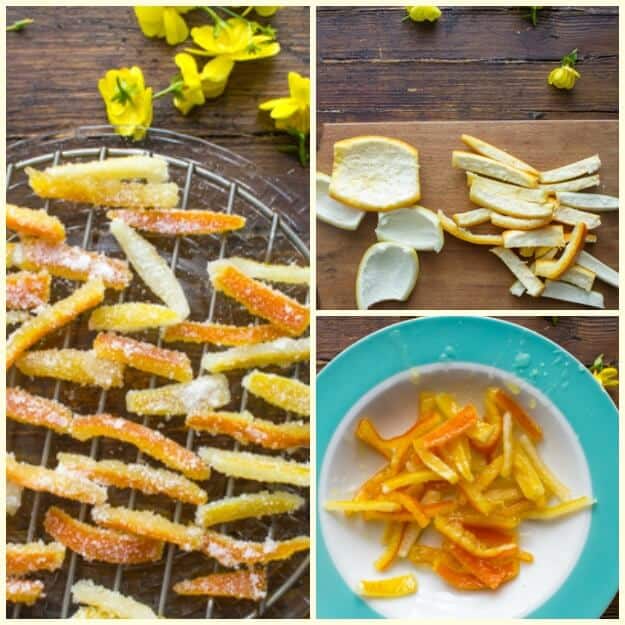 I loved the idea of candied orange and lemon peels. All you have to do is remove the peel, don't worry about removing the white part and then slice it up nice and thin place the peel in a pot of water, bring it to a boil, drain it and repeat this procedure two more times.
That's it, easy and really tasty.
Homemade Orange Lemon Syrup Drink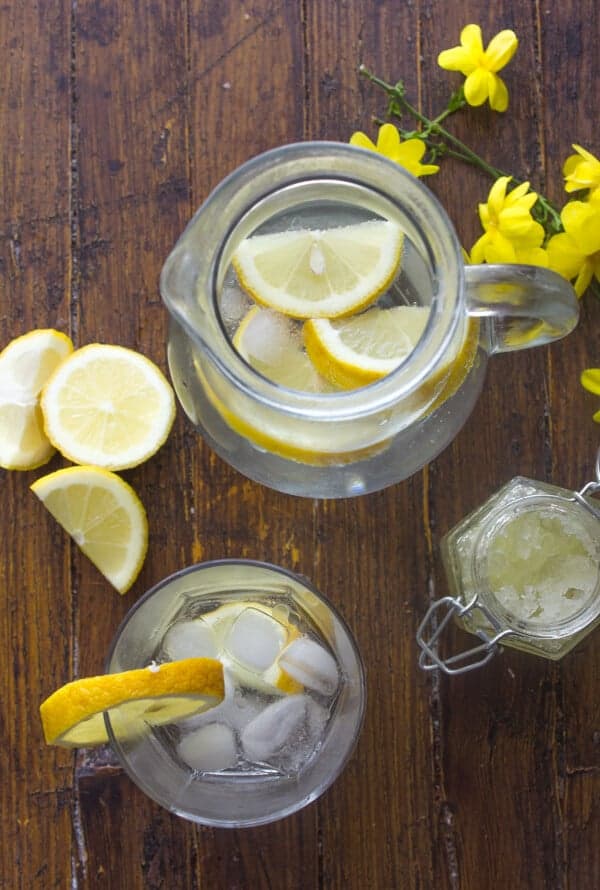 After that, you make your sugar and water mixture, add the peel and simmer on low heat for about 40 minutes. Remove the peels and then you are left with this amazing syrup.
The peels I tossed with sugar and used them to decorate my cake, or you can eat them as is, we loved them especially my husband. They really aren't too sweet.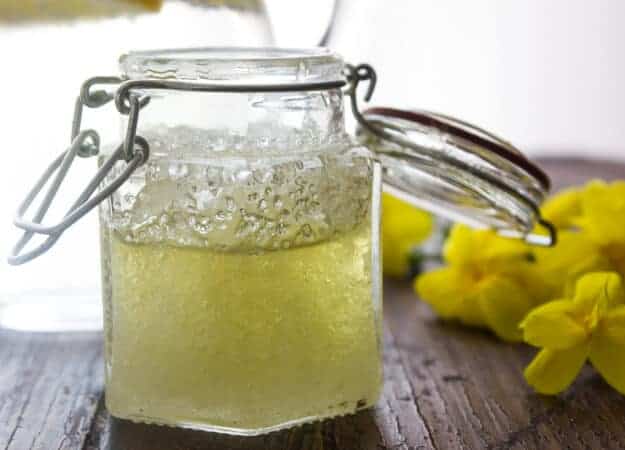 I thought the Lemon Orange Syrup would make the perfect Summer Drink, a Candied Syrup Drink. I mixed a couple of tablespoons of syrup or you can add more if you like it extra citrusy then  just pour in some fizzy water.
If you prefer you could add it to a cold glass of your favourite fizzy pop, throw in lots of ice cubes and it becomes a wonderful and refreshing drink. Just what you need to get you through the heat of the summer.
If you would like something a little stronger, I'm sure a little vodka or gin probably wouldn't hurt. Enjoy!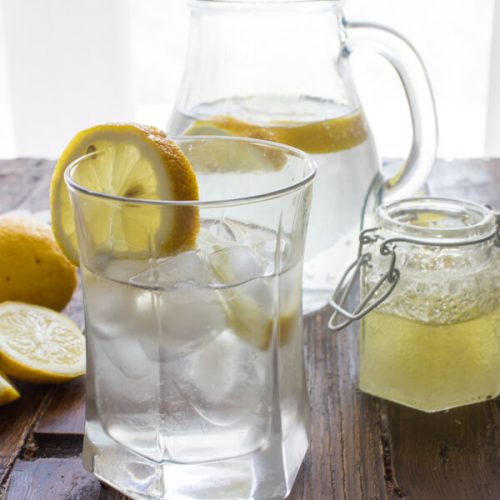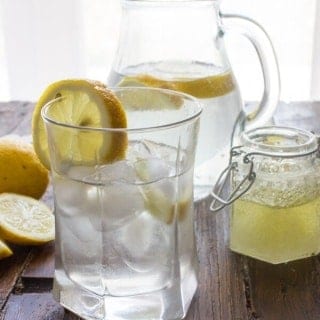 Homemade Orange Lemon Syrup Drink
Homemade Orange Lemon Syrup Drink, a delicious refreshing easy drink recipe made from candied peel, a good for you anytime drink.
Ingredients
FOR THE CANDIED ORANGE PEELS
Peel of 1 orange thinly sliced

Peel of 1 lemon thinly sliced

3/4

cup

sugar

150 grams

1/4

cup

water

60 grams
FOR THE DRINK
1 1/2 - 2

tablespoons

Syrup

or more if you wish

ice cubes

2

cups

fizzy water or Pop

sliced lemon or orange
Instructions
FOR THE CANDIED ORANGE PEELS
Place peel in a small pot of water, enough to cover the peels, bring to a boil, drain and repeat two more times.

Mix together sugar and water in a small pot, simmer on medium heat for approximately 8 minutes, add the peel and lower heat to minimum and continue on a soft simmer for approximately 40 minutes, do not stir, swirl the pot a few times if necessary to combine. Drain the peels (reserve the syrup for future use), roll the peel in sugar and place on a wire rack to dry, approximately 1-2 hours (could be more depending on the temperature of your home).
FOR THE DRINK
In a medium sized pitcher add water or pop and syrup stir well to combine, then add ice cubes and slices of lemon and or orange. Fill 2 glasses, and enjoy!
Nutrition
Calories:
290
kcal
Carbohydrates:
74
g
Sodium:
2
mg
Sugar:
74
g