Easy Stovetop Apple Butter makes a simple delicious spread or even dip. Made with homemade Applesauce and Perfect Fall Spices.
I don't know about you but I am loving Fall and everything about it. I especially love all the Apple and Cinnamon recipes I am looking forward to making and sharing.
I have had an idea for a recipe for a while now and I couldn't decide how I wanted to fill it. After hearing and seeing so much about Apple Butter, which I had never tasted, I discovered that you make it with applesauce.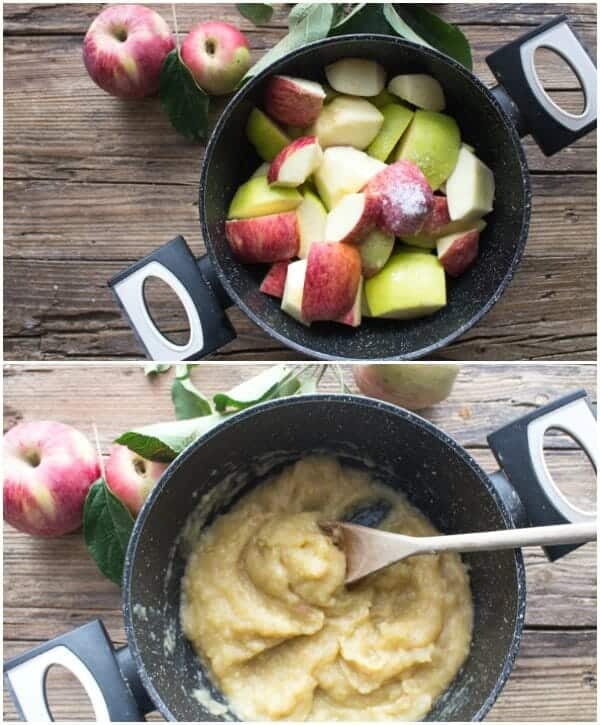 Needless to say I have a really easy and delicious applesauce recipe that I decided would be perfect for this Easy Stovetop Apple Butter.
I cored and removed the seeds from the apples but I didn't peel them. You can peel them if you want. I chopped them, put them in a pot added a little water, lemon juice and a little sugar cooked them on low until they softened.
Once they were soft I blended them until smooth. I like it really smooth but if you prefer you could even leave it a little chunky.
Easy Stovetop Apple Butter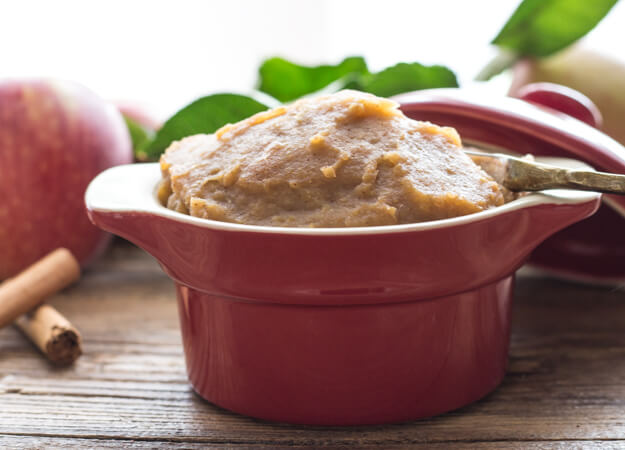 If you have an immersion blender even better, if not just replace the mixture back into the pot, add some spices, cinnamon and allspice. I added a little brown sugar after it was cooked to sweeten it up a bit.
Then cook it on low and I mean really low for about an hour, stirring occasionally until it turns a beautiful dark brown colour, believe me the aroma alone is to die for.
Apple Butter is perfect as a dip or even as a spread on bread or why not on pancakes? Enjoy!
If you enjoyed this Apple Recipe I have a few others up my sleeve that you may enjoy.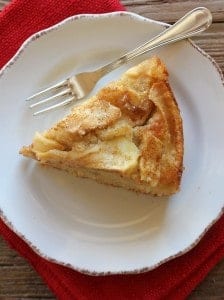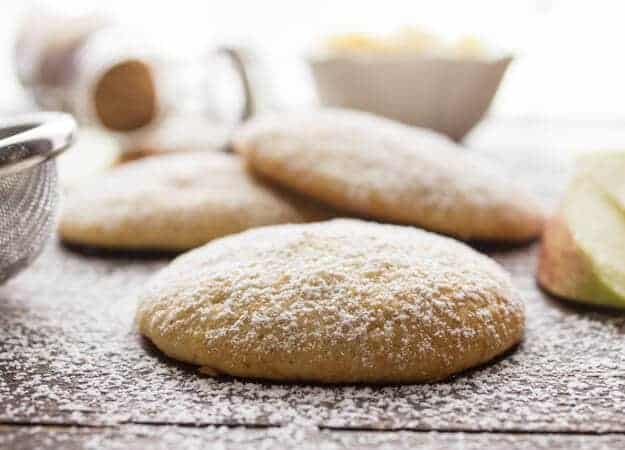 Homemade Apple Pie Cookies Recipe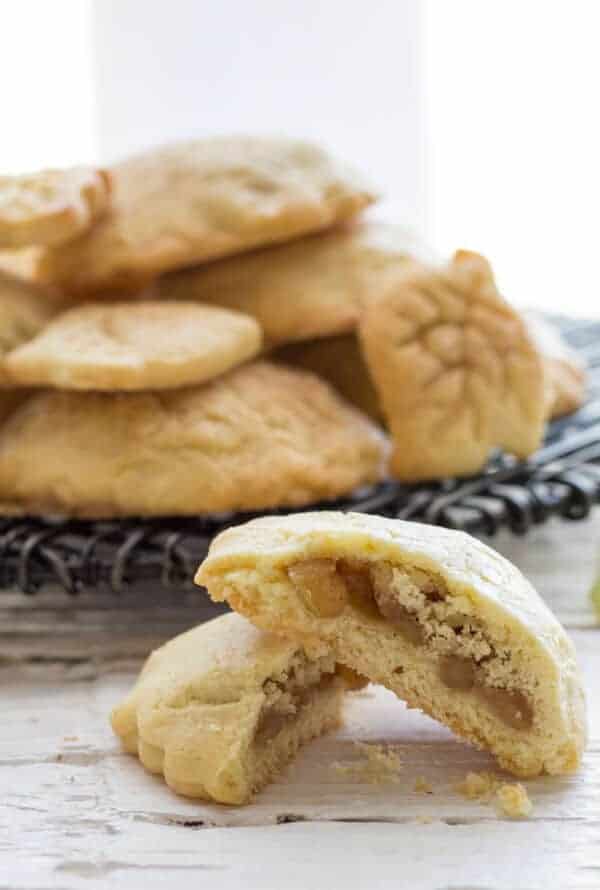 Caramel Apple Cinnamon Cheesecake Tarts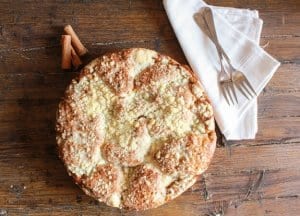 Easy Stovetop Apple Butter
A fast and easy homemade recipe, made with the perfect combination of spices, makes an amazing dip or spread.
Ingredients
4

medium apples

2

tablespoons

water

1

teaspoon

lemon juice

1/2

tablespoon

sugar

3/4

teaspoon

cinnamon

1/4

teaspoon

allspice

1

teaspoon

brown sugar

(if desired)
Instructions
Wash and remove seeds and core from apples, remove peel if desired. Chop medium pieces.

In a medium pot add apples, water, lemon juice and sugar, cover and simmer over low heat for approximately 30-45 minutes, stirring occasionally until softened. Using an immersion blender or regular blender blend until reaches desired smoothness. Pour back into pot, add cinnamon and allspice, place on very low heat uncovered, stirring often making sure it doesn't burn. Heat until mixture becomes a dark brown colour and reaches desired thickness. Remove from heat taste for sugar and if necessary add brown sugar. (I added 1 teaspoon). Remove to glass jar and refrigerate. Enjoy!
Nutrition