Chicken Roll-Ups are a fast and easy weeknight dinner dish. Double Cheese makes them super delicious. A Yummy Family favourite.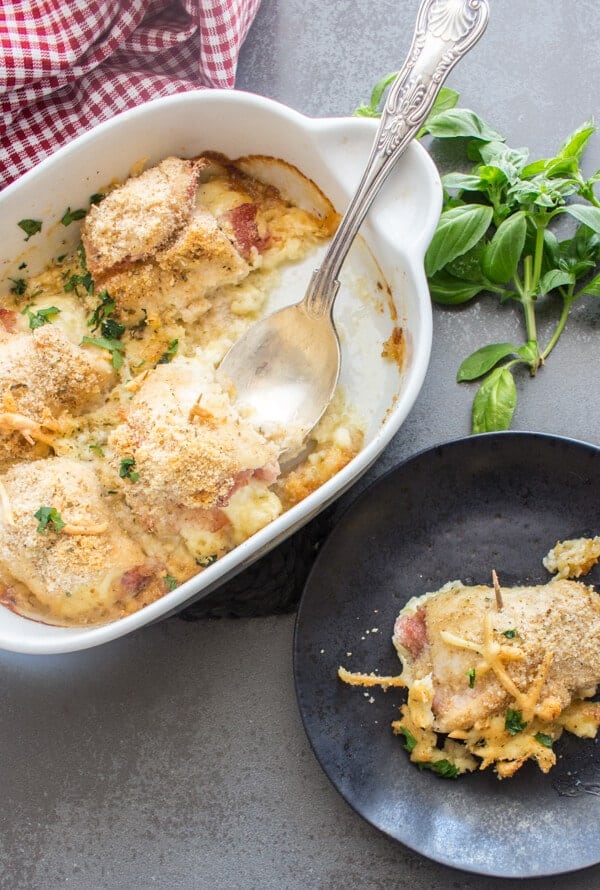 These Double Cheese Chicken Roll-Ups have become one of our all time favourites. Whenever my daughters would ask their friends over for lunch or dinner, these would definitely be on the menu.
Did you know that chicken is the number 3 most consumed meat in the world, right after Fish and the number one which is Pork?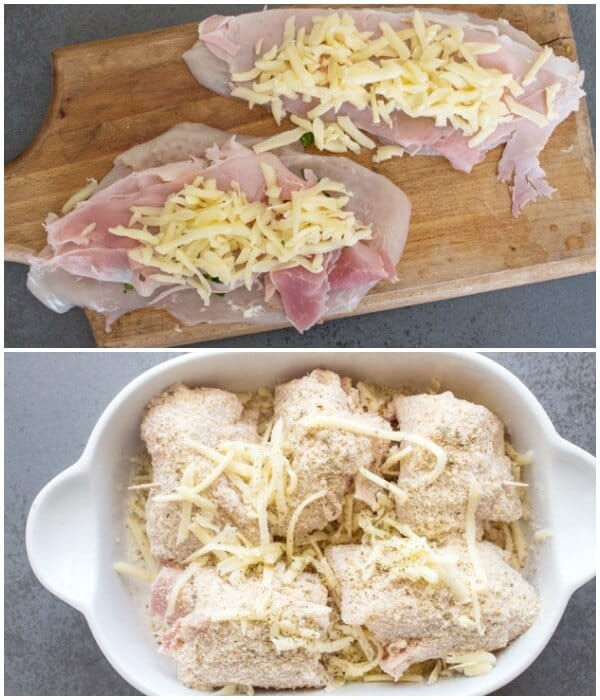 It is also one of the cheaper meats to purchase. So finding different ways to serve it is always a good thing. One of my favourite ways is Chicken Cacciatore, I love all that sauce that I can soak up with some good thick Italian Crusty bread.
My husband is not a big chicken lover but he does like these Chicken Roll-Ups. When we made our visit to Winnipeg this summer, Ning made us her amazing Thai Coconut Chicken Soup. My youngest daughter absolutely adores this soup (and I have to admit I do too).
Oh and my eldest daughter and I just go crazy for Baked Chicken Parmigiano. I do try to find different and Tasty ways to Make Chicken and I think this Chicken Recipe is one of the best.
To make them, I used thin (but not too thin) slices of chicken, spread a little parsley butter on top, then I place a slice of baked ham and some shredded cheese. I find the best cheese to use is Fontal, Swiss or even Firm Mozzarella.
Double Cheese Chicken Roll-Ups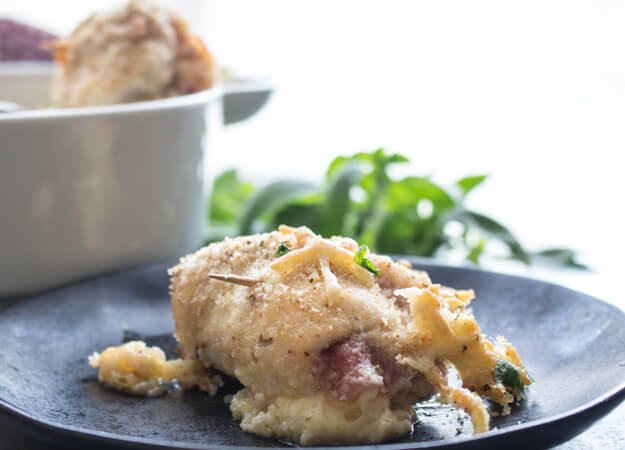 I rolled them up, kept it all together with a toothpick or two and then rolled them in a bread crumb, Grated Parmesan Cheese and Spice Mixture. I lightly greased a baking dish, added the chicken roll-ups sprinkled a little more bread crumb mixture and don't forget a little drizzle of olive oil.
And in the oven they went for about 35 minutes. Nice and crispy on top and all the wonderful melted cheese inside. The perfect Dinner, Buon Appetito!
Chicken roll-ups
An easy Family Favourite. A Baked Stuffed Cheesy Chicken dish, a perfect anytime Dinner recipe.
Ingredients
4

slices

boneless

skinless chicken breast

1

tablespoon

butter softened

14 grams

1

tablespoon

fresh Italian parsley

3-4 grams

4

slices

of ham or prosciutto

4 - 8

slices

of fontal cheese or swiss cheese

1/4

cup

bread crumbs

25 grams

1

tablespoon

freshly grated parmesan cheese

15 grams

salt to taste

1

tablespoon

olive oil

15 grams
Instructions
Pre heat oven to 350 degrees (180 celsius), lightly grease (with olive oil) a 9 inch (23 centimeter) baking dish.

In a small bowl mix together the butter and the fresh Italian parsley, set aside.

In small dish mix together bread crumbs and parmesan cheese, set aside.

Then tenderize the 4 slices of chicken. (this is done using a meat tenderizer, banging on the meat 4-5 times on both sides). Lay out the 4 slices of chicken, sprinkle with salt (only if using the cooked ham and not the prosciutto) spread the butter, parsley mixture on the slices, top with 1 slice of ham or proscuitto and a slice of cheese (2 slices if necessary), roll up and secure with a toothpick or 2, then roll in the bread crumb , parmesan cheese mixture (sprinkle left over crumb mixture on roll-ups when you have placed them in the pan). Sprinkle with a little salt and drizzle with olive oil. Bake in pre heated oven for 30-35 minutes. Serve immediately. Enjoy!
Nutrition