Chocolate Nutella Gelato, a delicious Italian Ice Cream, creamy and made with the best combinations. Can't get much better than this.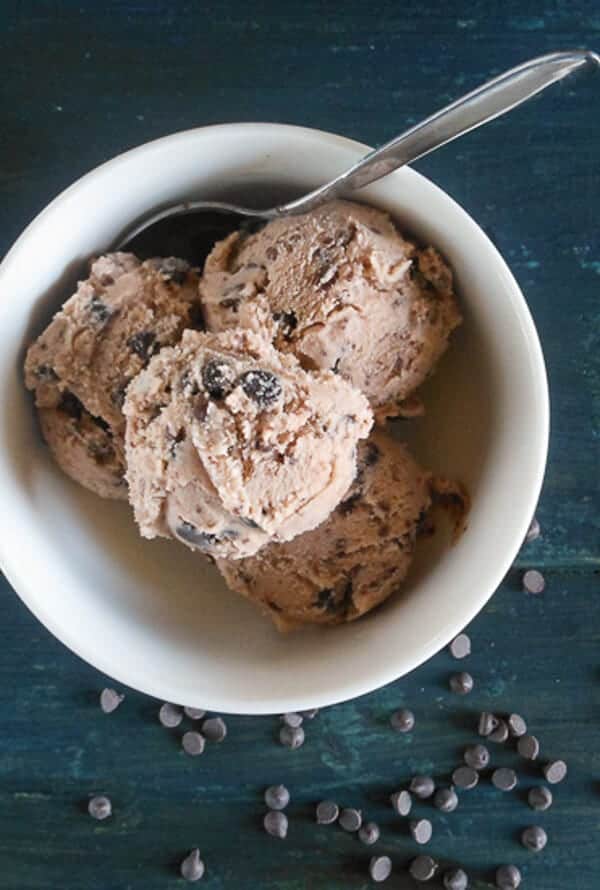 I have always been an ice cream aficionado. I love ice cream, but I have to admit, another thing Italians know how to perfectly make is gelato (Italian for ice cream), so why is  gelato  creamier and tastier than ice cream? And is there an actual difference?
After doing some research I have discovered that, perhaps, ice cream and gelato are not the same thing. Basically there are three main differences  that set gelato apart from ice cream.
Firstly, gelato is made with more milk than cream (key element that makes it lower in fat, bonus!), which, they say, also makes it tastier (another bonus.)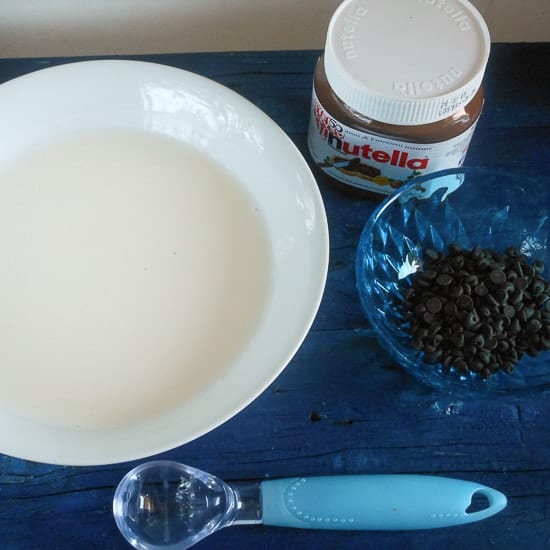 Secondly it is churned at a lower speed making it denser than ice cream and lastly it's served at a lower temperature than ice cream which helps to give it that creamy texture that we love.
If you served ice cream at the same temperature you would get a soupy slop, because ice cream is fattier and that makes it melt faster. But anyway you put it, I still love both, ice cream and gelato and pretty well any kind especially Nutella Oreo Gelato and Tiramisu Gelato.
So I decided to dust off my ice cream maker and put it to good use. And since I have in the house the ultimate queen of Nutella, what else could I put in the gelato if not that?
Chocolate Nutella Gelato
Let's also add my unconditional love for chocolate, so how about adding some chocolate chips to the mix? The whole process can be described as a chocolate party happening in my ice cream-maker.
So here is my ice cream/gelato mix, which is so easy to prepare with only 5 ingredients. What more could you ask for? I didn't add any eggs to the mixture, because I personally don't like eggs in my homemade ice cream.
I don't know why, it seems that's all I am able to taste when I add them in my own ice cream mix.
Even the Nutella queen was impressed, she said "good job Ma!" Needless to say this is the perfect Easy Summer Dessert Recipe.
So dust off your ice cream maker and give it a go. Enjoy!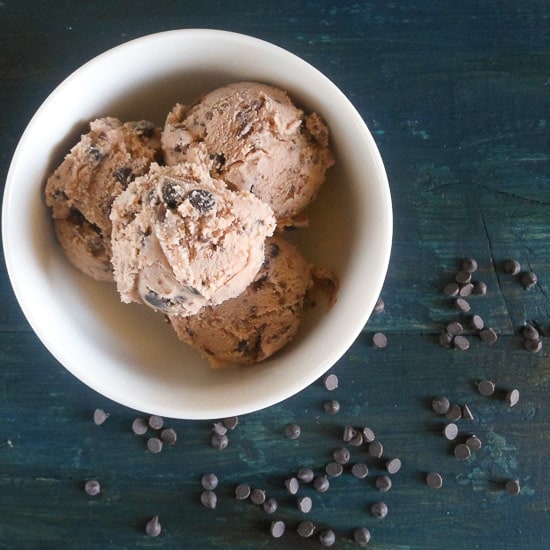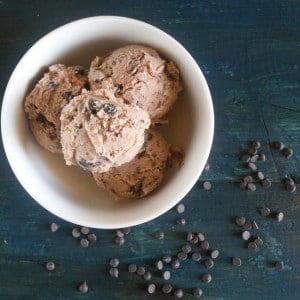 Chocolate Nutella Gelato
Chocolate Nutella Gelato, a creamy delicious homemade Italian Ice Cream Recipe. The perfect ingredients make this a creamy treat.
Ingredients
⅓

cup

heavy cream

80 grams

1⅓

cups

2 % milk

320 grams

¼-⅓

cup

granulated sugar

100 grams

2

tablespoons

Nutella

37 grams, (I put the nutella in a small bowl and over a pot of boiling water I let it thin out for about 1 minute)

2-3

tablespoons

mini dark chocolate chips

30-45 grams
Instructions
In a medium to large bowl add cream, milk and sugar beat on medium speed for 20 seconds (I counted to 20), then pour into your gelato maker (using a spatula be sure to pour in all ingredients), when gelato is almost done (mine took about 15 minutes) add Nutella and chocolate chips, continue with the ice cream maker until reached desired creaminess. (see instructions on ice cream maker). (in total mine took 30 minutes)
Nutrition