This tasty Three Vegetable Creamy Broccoli Soup is the perfect winter time comfort food Soup. Three Veggies and a little bit of butter is all you need to make this the creamiest, yummiest Broccoli Soup.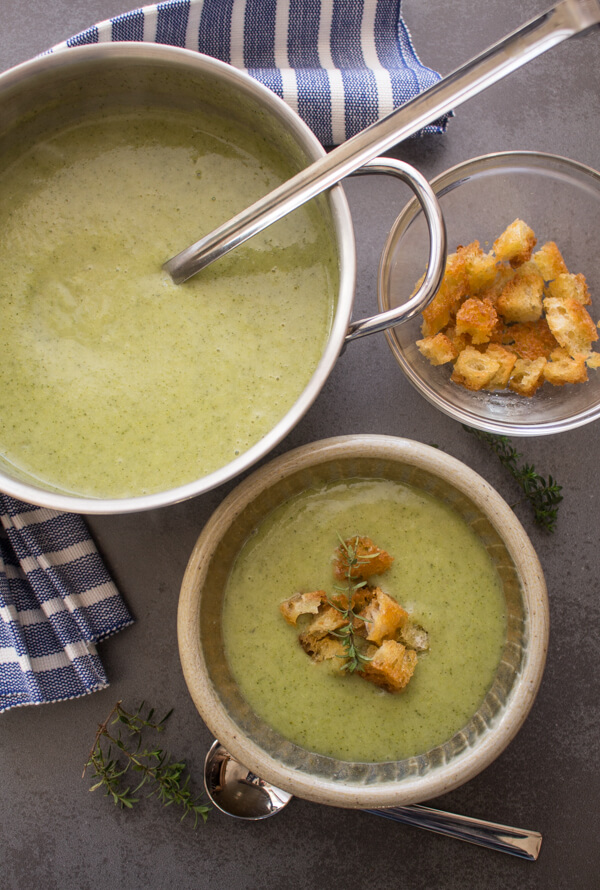 Once again it is that time of the year where we get over loaded with Broccoli. I like Broccoli. I like it Baked, breaded, baked with Pasta and even steamed al dente and tossed with a little olive oil, salt and minced garlic.
I know a lot of people aren't crazy about it,  but when I combined it with a couple of potatoes and a leek it became one of the best soups I have made in a long time.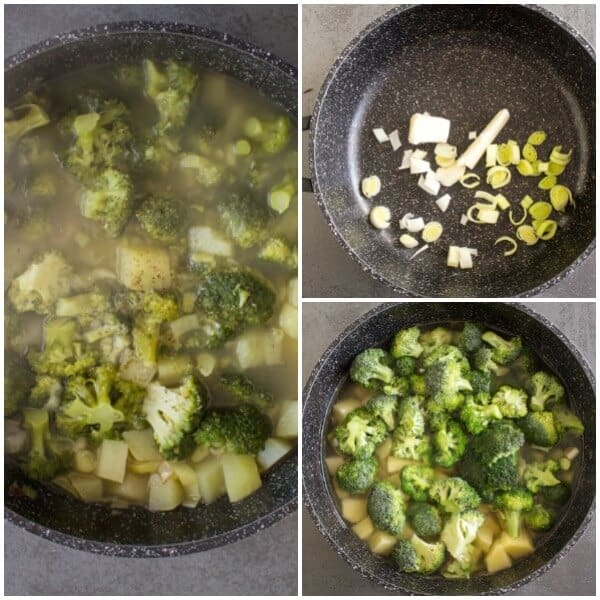 I love creamy soups, back to the time when I worked in Downtown Toronto and I would sometimes pick up the special of the week. Whether it was Cream of Mushroom or a Vegetable Soup, I loved them all.
Italian are also big lovers of soup from Minestrone to a simple Chick Pea Soup. Throw on some freshly grated Parmesan Cheese, add  a slice of Italian Bread and some sliced Prosciutto and you have a nice light Lunch or Dinner idea.
Three Vegetable Creamy Broccoli Soup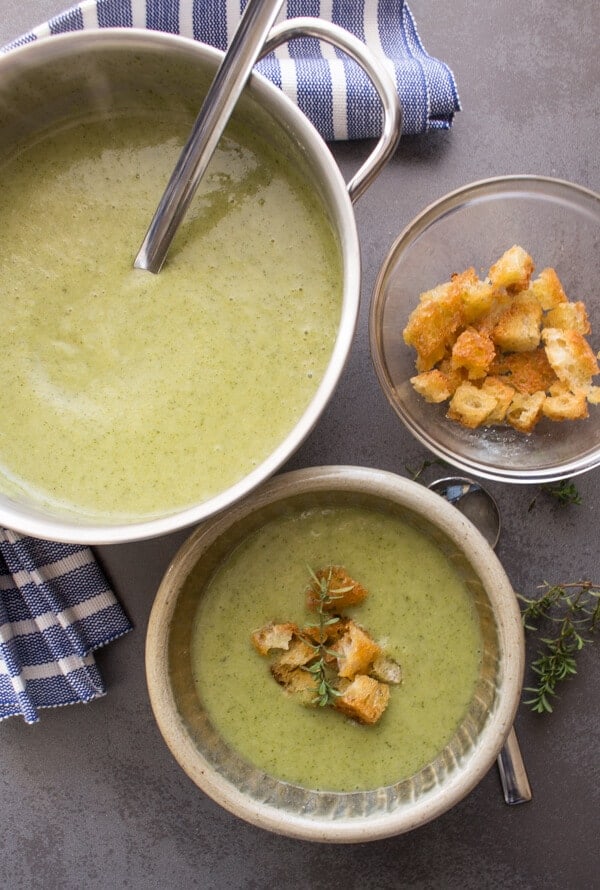 I made this Creamy Broccoli Soup without any milk or cream, just a couple of tablespoons of butter,  three medium potatoes, a leek and of course a head of broccoli and some vegetable broth.
I also liked the idea of topping it with some homemade croutons and a generous sprinkling of freshly grated Parmesan cheese just before serving. I also made a side serving of my 10 Minute Puff Pastry Double Cheese Twists. Perfect.
It probably took me about 40 minutes in total to make this Broccoli Soup, so it would make the perfect weeknight meal too. Buon Appetito!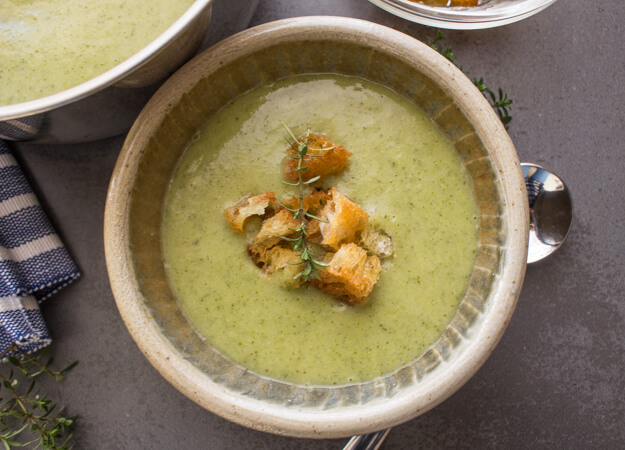 Three Vegetable Creamy Broccoli Soup
Three Vegetable Creamy Broccoli Soup is a quick and easy Homemade Cream Soup without milk or cream. A light vegetarian soup.
Ingredients
CREAMY BROCCOLI SOUP
4

cups

broccoli florets

450 grams

2

tablespoons

butter

30 grams

3

medium potatoes (peeled and cubed)

1

large leek (sliced white part only)

3

cups

vegetable broth

705 grams

salt and pepper to taste

1

or 2 sprigs of fresh thyme (if desired)
HOMEMADE CROUTONS
2

or 3 slices of crusty Italian Bread (crust removed (if you wish) and cubed)

3

tablespoons

-4 tablespoons olive oil

1

-2 cloves garlic
Instructions
CREAMY BROCCOLI SOUP
In a medium large pot over medium heat add butter and leeks, sauté 10 minutes, add cubed potatoes and broccoli florets, cook one minute, add broth, simmer on low heat for approximately 30 minutes or until tender, stir in salt, pepper and thyme. Place in blender and blend until smooth. Serve immediately with Homemade Croutons and Parmesan Cheese. Enjoy!
HOMEMADE CROUTONS
In a medium sauce pan add olive oil and 1 or 2 cloves of garlic, heat until hot, but garlic does not burn, remove garlic and add croutons, cook until browned on all sides. Remove to a paper towel lined plate. Add to soup or salads.
Nutrition