Homemade Allspice is an easy recipe substitution, no more need for store-bought when you have the perfect combination of cinnamon, nutmeg and cloves.

Living in Italy always made it very hard for me to make certain desserts that I loved and craved, including my favourite, Pumpkin Pie!
Needless to say if I didn't bring back a supple of certain spices from my visits to Canada I was out of luck. Luckily I discovered that yes you can make your own Substitution for Allspice.
And yes you can tone them to your own desired tastes.
I am not a great lover of Nutmeg or Cloves but boy do I love Cinnamon, so this Homemade Allspice I decided to make with a touch more Cinnamon. But if you love all three equally then just make them all the same measurement.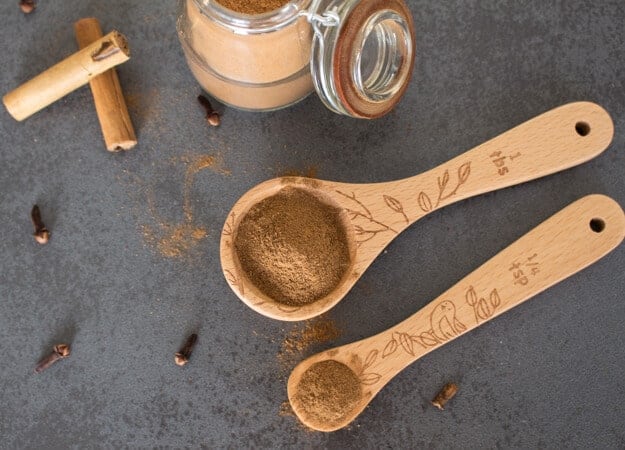 What is Allspice?
All spice is actually a berry from the Jamaican Bayberry Tree. It has a similar flavour to the combination of cloves, cinnamon and nutmeg.
Making this the perfect Homemade Allspice substitution.
Not only do you know exactly what is going into your Homemade Spice but you can make it exactly to your liking. Works for me!
Now I can make all the Pumpkin Pies my heart desires, but I can also whip up this amazing Homemade Pumpkin Cream Liqueur!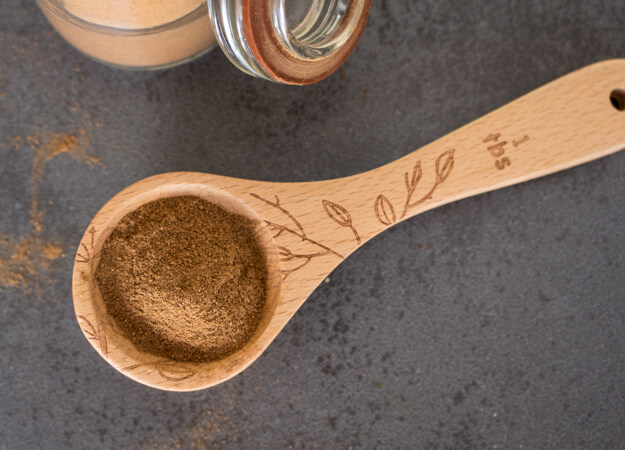 When you think about it a small tin of allspice from the grocery store can cost you almost 5 dollars, which in my opinion is absolutely outrageous! So why not make your own?
All it takes it 5 minutes and then you have your own Homemade Allspice exactly as you like it. Enjoy!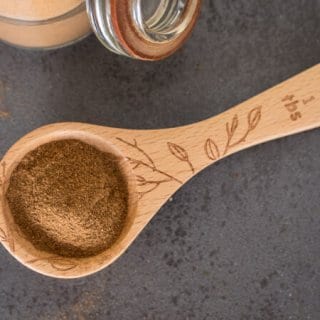 Homemade Allspice Recipe
Homemade Allspice Recipe, a fast and easy spice mix recipe, no need for store-bought again, makes the perfect gift in a jar.
Ingredients
1

tablespoon

ground cinnamon

1

tablespoon

ground cloves

1

tablespoon

ground nutmeg
Instructions
** This mixture can be used as a SUBSTITUTION for Allspice.

In a small bowl mix together all the above ingredients and store in an airtight container. Enjoy!


If you like a milder taste use 1/2 tablespoon of nutmeg and cloves.

Nutrition
Calories:
64
kcal
Carbohydrates:
11
g
Fat:
3
g
Saturated Fat:
1
g
Sodium:
10
mg
Fiber:
6
g
Sugar:
2
g
Calcium:
112
mg
Iron:
1.2
mg
Updated from September 20, 2016.