Homemade Pumpkin Pie Cream Liqueur. A creamy delicious delicate liqueur. The combination of Pumpkin, Spices, Cream, Whiskey and a hint of coffee give this yummy Cream Liqueur a comfy taste of Fall.

A few days ago, I heard a few friends of mine asking each other if anyone had tasted the Baileys Pumpkin Spiced Cream Liqueur. No one had because as we all know we won't be seeing it anytime soon in Italy.
They are just discovering Pumpkin Pie!
I do remember seeing it in Canada before I left, but in the heat of August who the heck is going to be thinking about Pumpkin? Not me anyway.
So then I did a little research and discovered what exactly went into it (more or less) and I quizzed some of my Canadian friends and family if they have ever tried it. Only one friend had but it wasn't Baileys although she gave me a few good tips.
After making  5 bottles of my Cream Liqueur I finally came up with a winner, well thanks to the Italian and a few friends who didn't hesitate to give me their 2 cents.
What is the best liquor for this Cream Liqueur?
My first couple of experiments I made it with an Irish Whiskey (although Scotch Whiskey would work well too). But then the Italian and his friend told me to try making it with Canadian Rye Whiskey, Royal Crown and so naturally I thought why not?
They are still licking their lips so you decide!
 Pumpkin Pie Cream Liqueur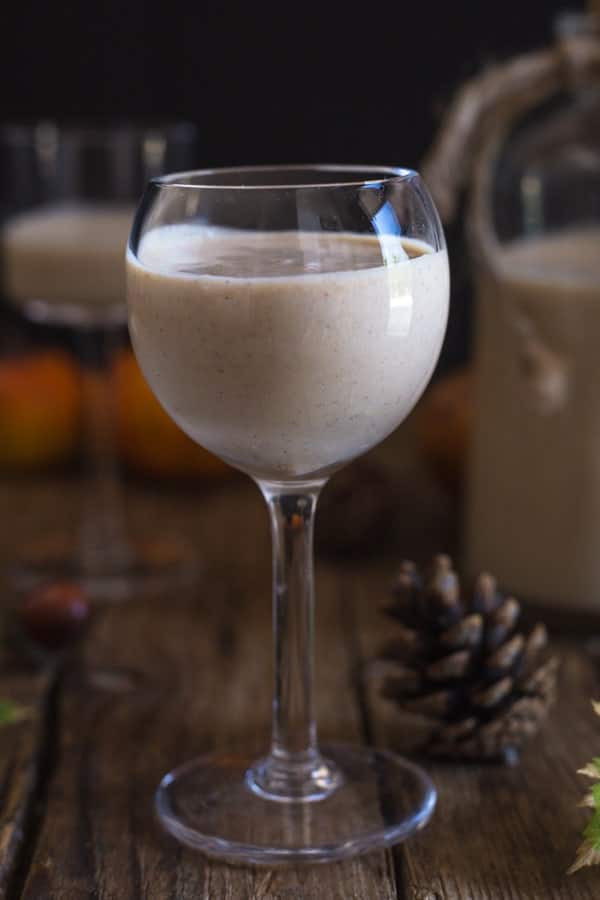 I wanted something smooth and creamy, I didn't want any one ingredient taking over the other, including the liquor. I decided that every time you took a taste you had to taste something else.
A few things I used to make this recipe.
You are going to need a Blender, I just bought a new one and I don't know how I did without. Without Whiskey you can't make this creamy Pumpkin Liqueur! And some really cute Liqueur Glasses  make it special!
Well my friends I really do think I came up with something. The addition of the maple syrup and brown sugar rimmed glass was the icing on the cake! And as my niece said "anything with pumpkin has to be good"!
This Homemade Pumpkin Pie Cream Liqueur is the perfect way to put up your feet, sit back, have a sip and welcome in one of the best if not "The Best Season" of them all. Happy almost Fall my friends. Enjoy!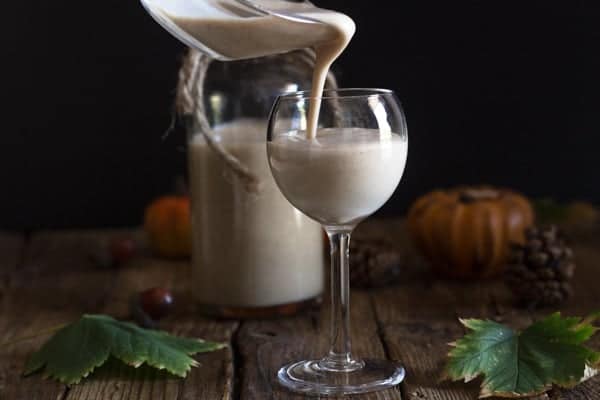 More Delicious Pumpkin Recipes you may Enjoy!
Maple Glazed Pumpkin Cinnamon Cake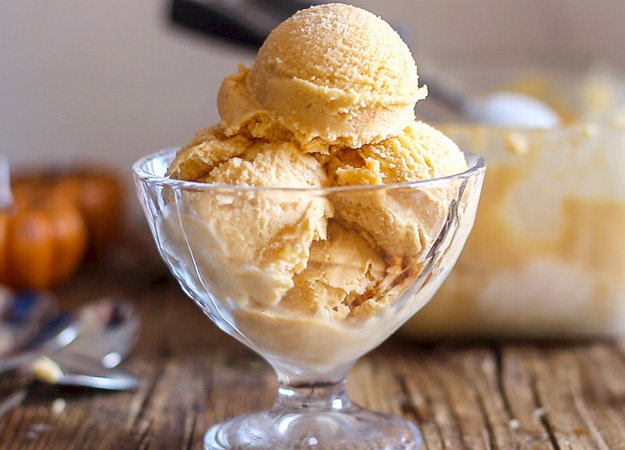 Homemade Pumpkin Pie Cream Liqueur
A delicious creamy liqueur bursting with all the yummy tastes of Fall. The Best Drink of the Season.
Follow me on Youtube!
Watch the videos and don't forget to subscribe on Youtube!
Ingredients
HOMEMADE PUMPKIN PIE CREAM LIQUEUR
1/2

cup

whole cream

1/3

cup

sweetened condensed milk

3

tablespoons

Irish/Scottish Whiskey or Royal Crown Canadian Rye Whiskey

1 1/2

tablespoons

Pumpkin Puree

(not pie filling, just pumpkin)

1 - 1 1/2

tablespoons

strong coffee

1/2

teaspoon

Pumpkin Pie Spice

1/8

teaspoon

cinnamon

1/2

teaspoon

vanilla
MAPLE SYRUP/BROWN SUGAR RIMMED GLASSES
Instructions
HOMEMADE PUMPKIN PIE CREAM LIQUEUR
In a blender add all the above ingredients, blend for approximately 30 seconds or until well combined. Refrigerate for approximately 3-5 hours or even over night. Shake or stir before serving. Serve over ice or straight up. Best if served in Maple Syrup/Brown Sugar Rimmed glasses**! Enjoy
MAPLE SYRUP/BROWN SUGAR RIMMED GLASSES
Take 2 plates, in one plate pour a little maple syrup in the other plate sprinkle some brown sugar, dip the rip of the glass first in the maple syrup then dip into the brown sugar, add some Homemade Pumpkin Pie Cream Liqueur and enjoy.
Nutrition
Calories:
867
kcal
|
Carbohydrates:
61
g
|
Protein:
10
g
|
Fat:
53
g
|
Saturated Fat:
33
g
|
Cholesterol:
197
mg
|
Sodium:
176
mg
|
Potassium:
514
mg
|
Sugar:
56
g
|
Vitamin A:
5525
IU
|
Vitamin C:
3.6
mg
|
Calcium:
367
mg
|
Iron:
0.7
mg
Updated from September 14, 2016 /(I EARN COMMISSION FROM PURCHASES MADE VIA PRODUCT LINKS IN THE POSTS)