Lupin Beans are An Italian Christmas Tradition, they can be served as a snack or after Holiday Dinner. Make your own from dried Lupini Beans. So easy.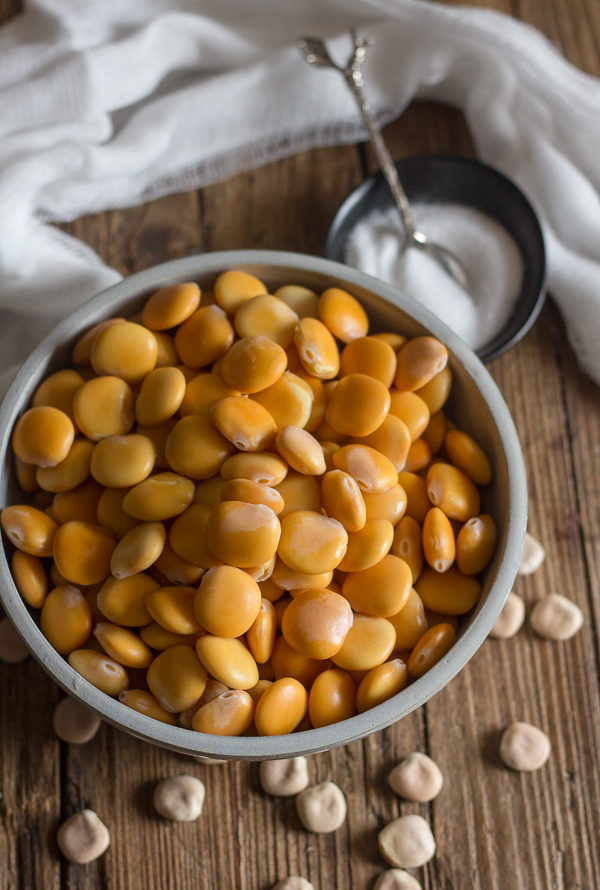 Lupin Beans is a Christmas Tradition that we never miss and I would have to say neither do most Italians.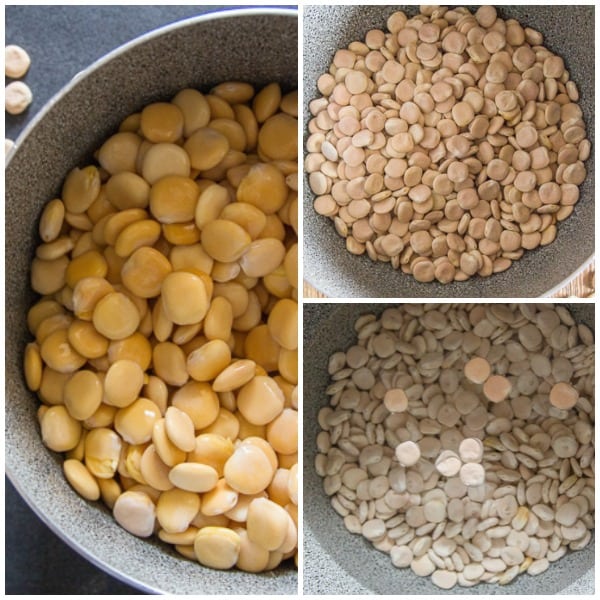 Would you believe me if I told you that I get more excited for the Christmas Season not so much for the sweets but for these delicious beans.
My mother-in-law would make them every year, she would start about 20 days before Christmas and around a week before we would all receive our plastic bag full of ready to eat Lupini Beans.
She would also include her homemade olives under oil. My kids and my husband would go crazy for those.
An Italian Christmas Tradition – Lupin Beans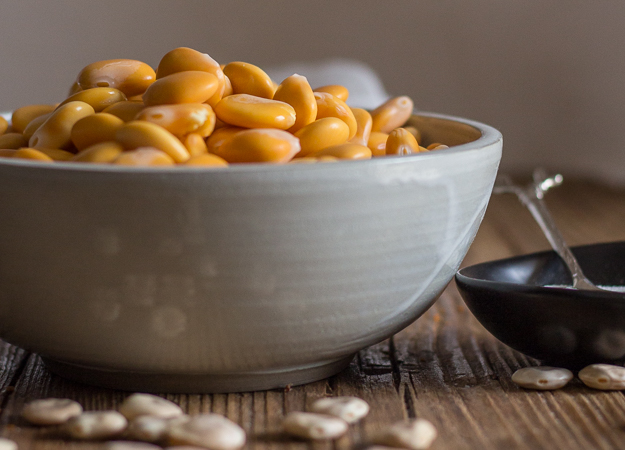 I'm not a big olive lover so I was more than happy to settle for the Lupin Beans. But for a few years now she is not able to make these things anymore, so I started.
About 12 days before Christmas I go to one of our small town merchants and purchase a pound or two of dried Lupin Beans.
More Traditional Italian Recipes you may enjoy!
Panettone Italian Christmas Sweet Bread
Amaretti Cookies – Italian Almond Cookies
I soak them in a big pot of cold water (I change the water twice a day) for two days, then I boil them for about an hour. Just until they are tender but firm, you absolutely do not want mushy beans.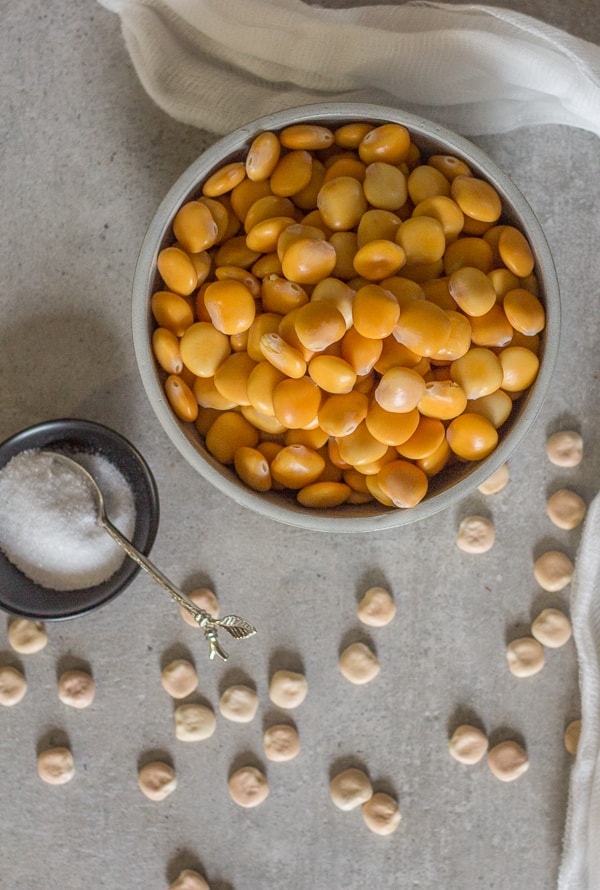 Then back to soaking they go for a good 8-10 days, of course once again I change the water twice a day, morning and evening.
And how do you know if they are ready?
Taste one the first day and you get that horrible bitter taste, then after a few days the taste may still be there but a lot fainter and then finally by the 8th or 10th day, Done!
I think they are best eaten within a few days. I usually store them in plastic bags in the fridge and add salt (I like mine quite salty just how I like my popcorn) just before serving. Enjoy!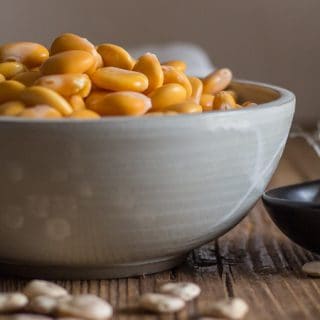 An Italian Christmas Tradition - Lupin Beans
Lupin Beans, or Lupini are an Italian Christmas Tradition, simple and easy these served after dinner or as a snack, delicious.
Ingredients
1

pound

dried lupin beans

salt to taste
Instructions
In a very large pot soak the beans (make sure the beans are covered by at least 2-3 inches of water) in cold water for 2 days changing the water 2x a day.

Then boil the beans for approximately 55-65 minutes or until tender (not mushy).

Drain beans well and rinse with cold water a few times, place the beans back in the large pot and cover with cold water (make sure the beans are covered with 2-3 inches of water), change the water 2x times a day and let soak for approximately 8-10 days or until beans are no longer bitter.

When ready place beans in a large bowl and toss with salt to taste. Bite the tip of the bean to remove the skin and eat the bean. Enjoy!
Nutrition
Calories:
635
kcal
Carbohydrates:
118
g
Protein:
37
g
Fat:
2
g
Potassium:
1764
mg
Fiber:
47
g
Sugar:
1
g
Vitamin C:
4.1
mg
Calcium:
313
mg
Iron:
10.7
mg