Two more days until Christmas, are you ready? This morning I purchased my last gift and my groceries for Christmas Eve and Christmas lunch. In Italy Christmas Eve is for some even bigger than Christmas. This is the day when only fish is served and eaten. If your dinner guest list is large enough you better order a week in advance or there will be no fish for you!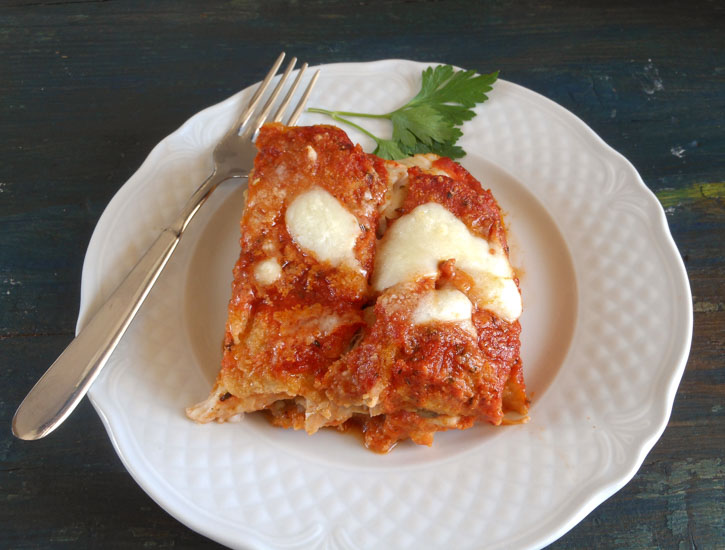 As I have mentioned before fish is not my dish of choice, yes I  do enjoy the occasional shrimp sauté , fish fry or baked trout but that is basically my limit.
My first impression of this Baked Halibut was not a good one. My husband has a couple of friends who are pretty good cooks so when they share one of their recipes or better yet cook one of their dishes I am all ears or fork. When our friend the cook #2  asked if I would like a really amazing fish recipe I thought "ok let's hear it, I need some fish ideas". As he starts explaining (of course no measurements just a little of this and that and a lot of "you decide") and I start writing, I have to admit I was not impressed,  my first thought was I can file this under thanks, but back burner you go. Needless to say a few days later my husband asks "how about that recipe, I would love to taste it", I had no choice.
As I was making this dish and putting it together, I started to think "well who knows, tasting will tell." In the oven it goes and onto the table for tasting. So of course my husband was nominated taste tester. You can always tell when he likes something, he doesn't talk, just eats! And this my friends was very well rated, and I can honestly say I was impressed. It was really tasty. Baked Halibut is not your every-day-dish because it does require a few extra steps and pots. But if you are looking for one of those "tada" recipes this could be it. Buon Appetito!
Whatever you decide to serve or eat on Christmas Eve or Christmas day I hope you , your family and your friends have a very Merry Christmas! Auguri di Buon Natale!
Ingredients
2

small eggplants

peeled and sliced not too thinly lengthwise

2

eggs

1/2

grams

cup flour

65

3/4

cup

breadcrumbs

70 grams

FISH

4

slices

fresh or frozen halibut

thawed

FOR THE SAUCE

2

tablespoons

olive oil

26 grams

1

cup

tomato puree (passata)

226 grams

1

teaspoon

basil

3/4 gram

1

teaspoon

oregano

3/4 gram

1/2

teaspoon

2 grams) salt

1

clove

garlic sliced

1/2

cup

water

114 grams

TOPPING

1

cup

chopped fresh mozzarella

185 grams

1/4

cup

freshly grated parmesan cheese

25 grams
Instructions
In a medium bowl add sliced eggplant and toss with 3/4 tablespoon of salt. Let sit for 1/2 hour and then drain but don't rinse.

In a medium pot add olive oil,garlic, tomato puree, basil, oregano, salt and water, stir to combine and simmer on medium heat till thickened, approximately 20 minutes.

In 3 separate plates add well beaten eggs, the second bread crumbs and third flour. Take one slice of drained eggplant at a time and coat in egg then bread crumbs and then flour.

(Pre-heat oven to 350° (180° celsius))

Fry in a 1/4 cup of hot olive oil (not boiling, eggplant is frying not deep frying) in a medium frying pan at medium to high heat, quickly, remove and place on paper towels. Continue until all eggplant is fried.

Clean frying pan and fry fish, quickly on medium to high heat. Remove from pan.

In a medium sized baking dish spread a little sauce on the bottom, place 1/2 the eggplant, then the fish, sprinkle with some oregano, parsley and a pinch of salt, top with 1/2 the cubed mozzarella, top with the remaining eggplant, sauce, mozzarella and sprinkle with the grated parmesan cheese. Bake in pre-heated oven for 20-30 minutes. Let sit 5-10 minutes before serving. Enjoy!
Nutrition
Calories:
246
kcal
|
Carbohydrates:
23
g
|
Protein:
11
g
|
Fat:
12
g
|
Saturated Fat:
4
g
|
Cholesterol:
73
mg
|
Sodium:
317
mg
|
Potassium:
602
mg
|
Fiber:
6
g
|
Sugar:
8
g
|
Vitamin A:
500
IU
|
Vitamin C:
8
mg
|
Calcium:
200
mg
|
Iron:
2.3
mg
Did You Make This Recipe?
Please leave a comment below or pin it to your Pinterest account!