Canestrelli are a wonderfully delicious Italian Cookie, an almost shortbread type cookie but with a crunch, fast and easy. The perfect afternoon tea cookie. A touch of Lemon makes them irresistible.
Canestrelli
I have returned to Italy and of course I am missing all my family and friends, especially my eldest Daughter that unfortunately I didn't see nearly enough.
She is off on adventures of her own and is now living in Vancouver (this was 2 years ago and now she is back in Toronto!) for the time being. So we only had a few days together.
Although we did have a great time and now we look forward to her visit back home.
Naturally with the return to your home that was mainly kept up by the Italian, well you can imagine what I came home to! To tell the truth it wasn't as bad as I had imagined.
At least the dog, the cat and the plants were still alive.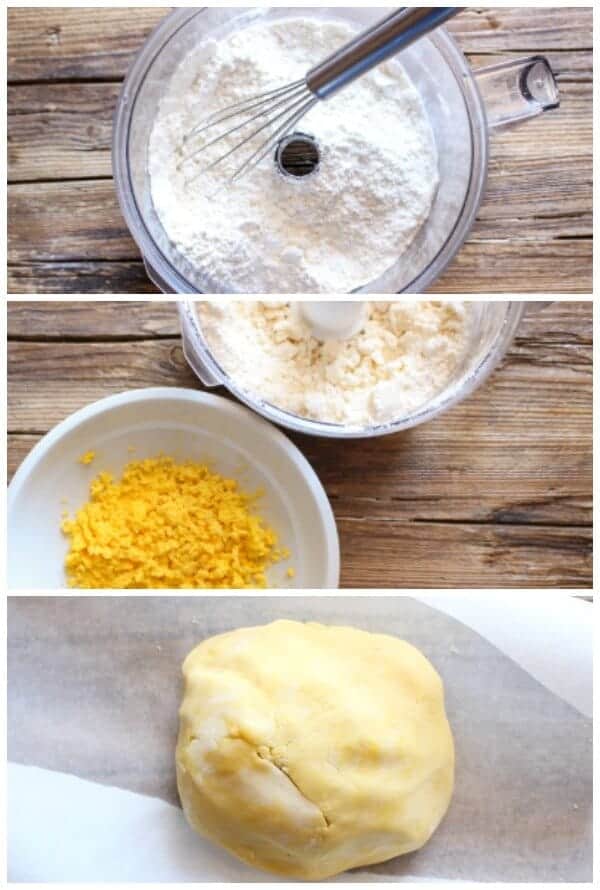 Needless to say I have a to do list the length of my arm, starting with grocery shopping. So while I was shopping I of course noticed the difference between Canadian aisles and the Italian store aisles. Yeah big difference.
While checking out the cookie aisle (believe me that aisle kept me staring forever in Canada) I noticed how unstuffed the cookies tend to be here. The lack of cream, chocolate, caramel, marshmallows etc.
The very basic cookie, from breakfast cookies to snack cookies with this delicious Canestrelli front and centre. These cookies are sold year round but are very popular at Christmas.
And yeah I actually like the basic ones better. Because sometimes less is more!
Canestrelli Delicious Italian Cookies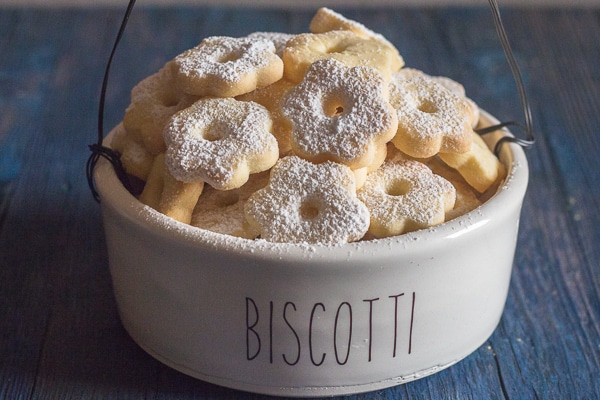 More Italian Cookies you may enjoy!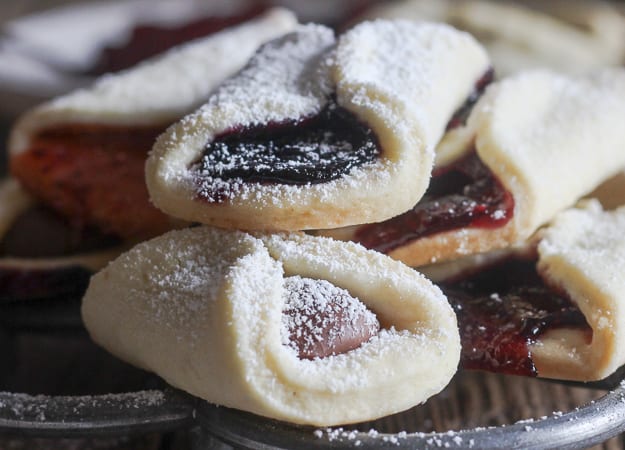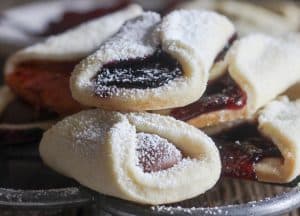 Wine Cookies – Ciambelle al Vino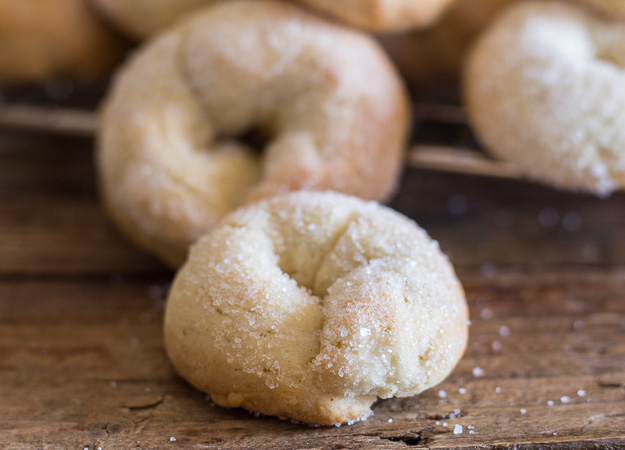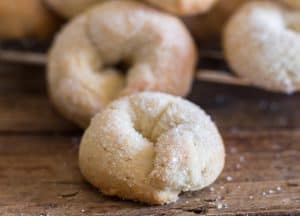 Abbracci – Italian Hugs Cookies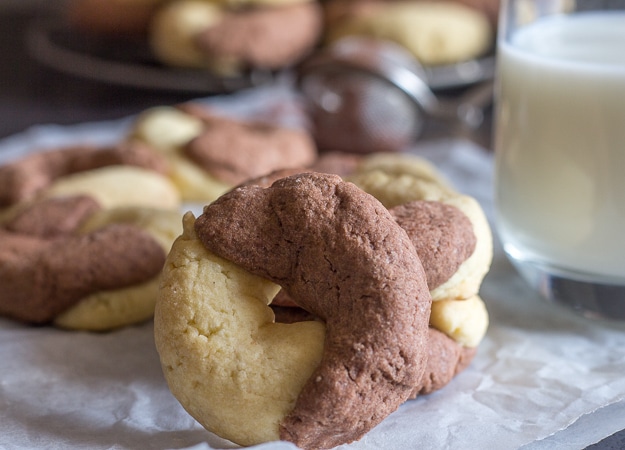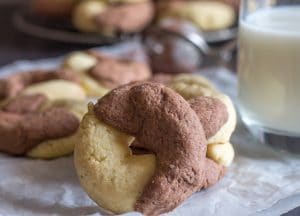 Traditional Italian Breakfast Cookies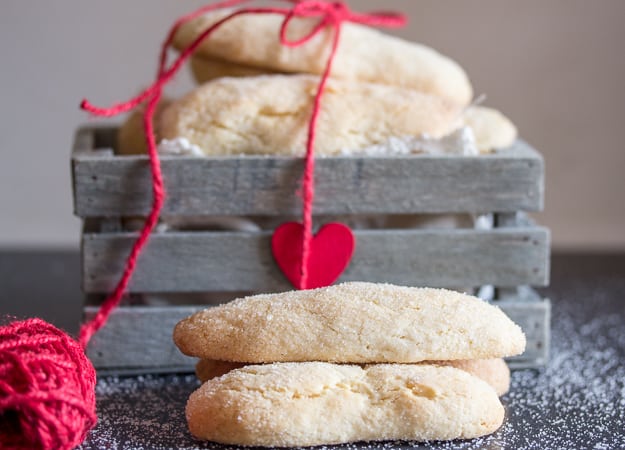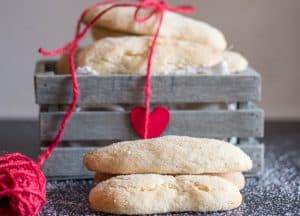 I decided to make these Canestrelli, which are one of my favourites! This is a simple crunchy but an almost melt in your mouth cookie delight. The dough comes together in minutes especially if you use your Food Processor.
What are the ingredients in Canestrelli?
They are made with butter, powdered sugar and hard-boiled egg yolks. Yes that's right,  egg yolks,  strange right? That's what I thought, but I was told this helps make them crumbly, which is what we want.
As an Amazon Associate I earn from qualifying purchases.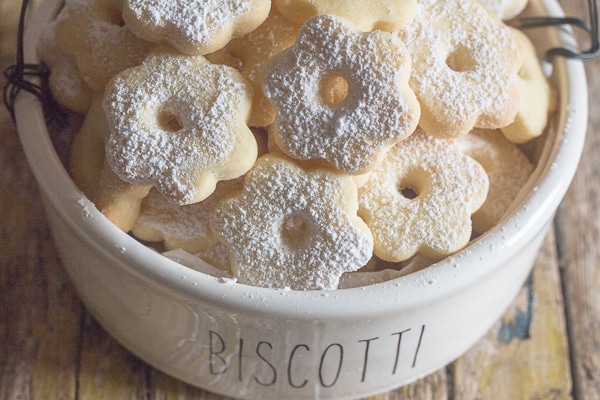 Canestrelli are originally from Monferrato which is in the region of Piedmont in Northern Italy. If you are looking for a tasty, yummy Italian Cookie why not give these a try.
Perfect with a cup of tea or coffee or just when you want a cookie. Enjoy!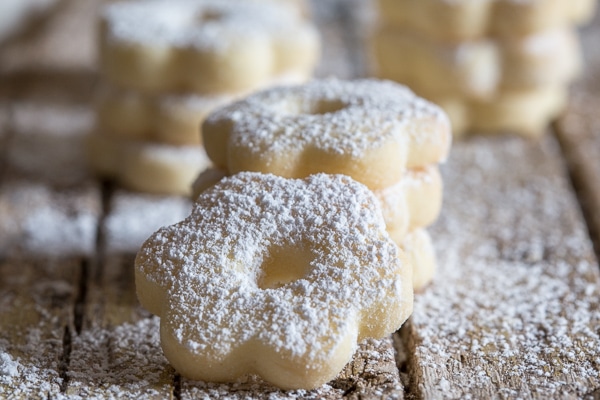 Cookies should be kept in an airtight container for up to 2 weeks, or freeze for up to 3 months.
I love my Biscotti handmade bowl from Nelle Design!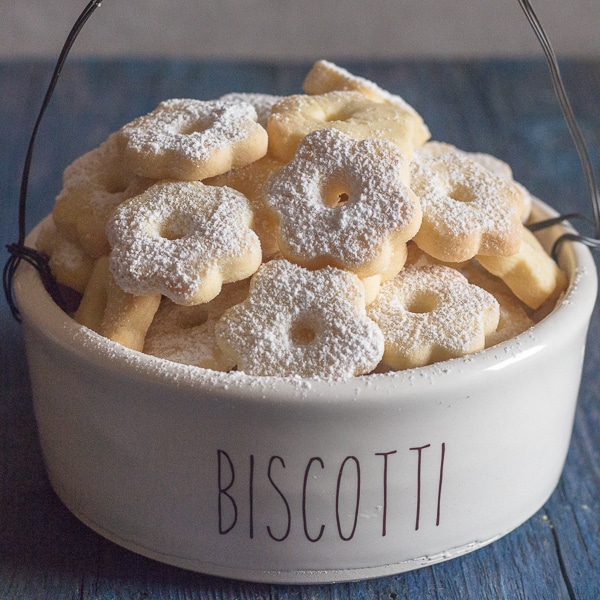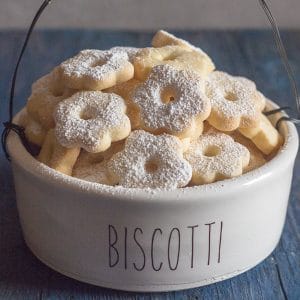 Canestrelli Delicious Italian Cookies
Canestrelli a wonderfully delicious Italian Cookie, an almost shortbread type cookie but with a crunch, fast and easy. The perfect afternoon tea cookie.
Ingredients
1

cup

all purpose flour

(130 grams)

1/2

cup

+ 1 1/2 tablespoons powdered sugar

(75 grams)

pinch salt

3/4

cup

+ 2 tablespoons corn starch

(100 grams)

2/3

cup

cold butter cut into pieces*

(150 grams)

1/2

teaspoon

vanilla

3

hard boiled egg (use just the yolks)

zest

1/2 lemon
*I use salted butter if you use unsalted add 1/4 teaspoon of salt.
Instructions
Place eggs in a pot and cover with cold water, heat until boiling, then remove from heat and let sit 8-10 minutes. Place under cold water. Remove shell when cooled, separate the white from yolk and mash just the yolk part, well with a fork.

In a food processor whisk together flour, sugar, salt, corn starch and zest, then add cold butter and vanilla, pulse a few times to mix, add egg yolks and pulse until almost combined, move to a lightly floured flat surface and knead gently until combined. Wrap in plastic wrap or parchment paper and refrigerate for at least an hour or two or even overnight.

Pre-heat oven to 335° (170° celsius). Line 2 cookie sheets with parchment paper.

Remove dough from fridge, on a lightly floured flat surface, start with rolling out half the dough to 1 centimeter thickness and cut with a small to medium size flower cookie cutter, using a straw or any small round hole cutter**, cut a hole in the middle of the flower. Place cut out flowers on prepared cookie sheets and bake for approximately 12 -14 minutes, cookies should not brown. Let cookies rest 5 minutes then move to wire racks to cool, then dust with powdered sugar. Enjoy!
**I used a small pastry tip.
Nutrition
Calories:
38
kcal
Carbohydrates:
4
g
Fat:
2
g
Saturated Fat:
1
g
Cholesterol:
15
mg
Sodium:
18
mg
Potassium:
3
mg
Vitamin A:
75
IU
Calcium:
2
mg
Iron:
0.1
mg
Updated from September 2, 2016.