A Moist Delicious Chocolate Cake, filled with a Mascarpone Cream Filling and then topped with Baci Chocolates. The perfect Birthday Cake for any and all Chocolate Lovers.

As usual it was a wonderful visit but of course one that ends much too soon. My eldest daughter Erika, came home to Italy for her 26th Birthday! We miss her and we love her visits.
Birthday's are also the day my kids choose their cake or at least the ingredients for their cake for me to make.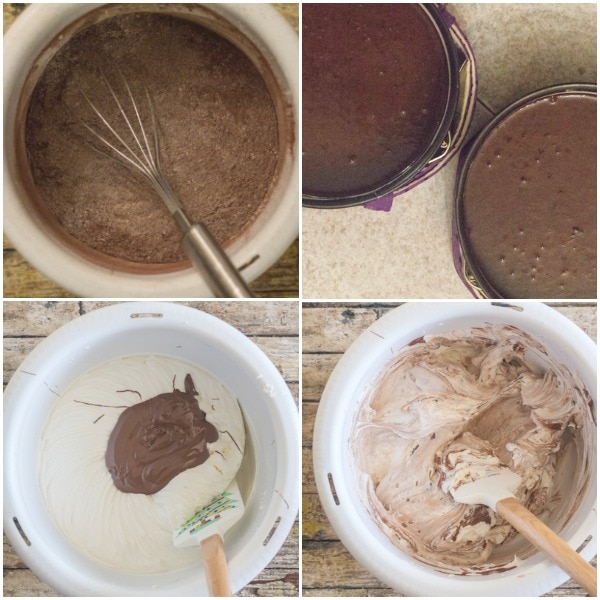 Her first choice was a Chocolate and Raspberry Cake, but unfortunately I could not find fresh or frozen raspberries anywhere.
So we went for the second choice which was a dark chocolate cake, but it definitely had to include her favourite Italian Chocolates. Not Ferrero Roche but Baci Perugina.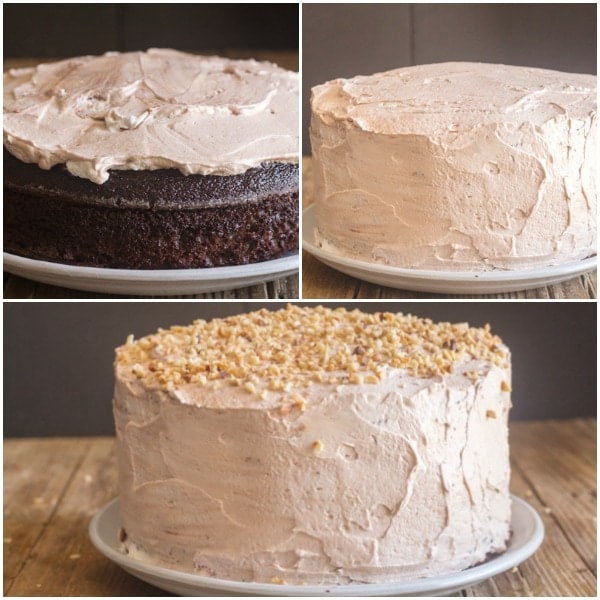 And of course I used my Creamy Whipped Cream, Mascarpone and Nutella Frosting. No over the top sweet Frostings for the Italians, they aren't big fans of Butter Cream Frostings.
After celebrating with a few friends and family, the Chocolate Birthday Cake was served! And of course what's Birthday cake without a scoop of ice cream?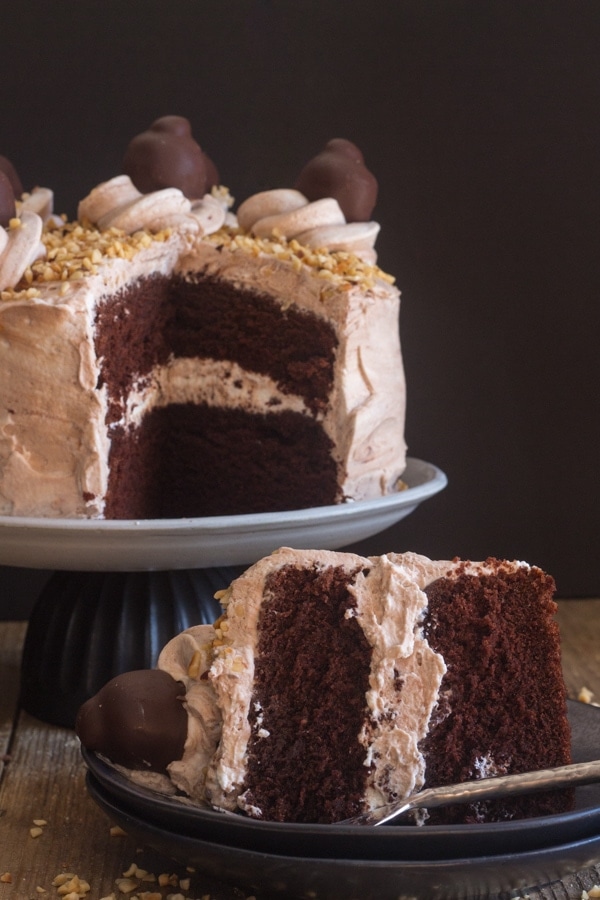 This year she brought her friend Christina with her. Christina had never been to Italy so naturally discovering Rome was on the to do list.
They invited me along and of course I couldn't say no, as I adore Rome.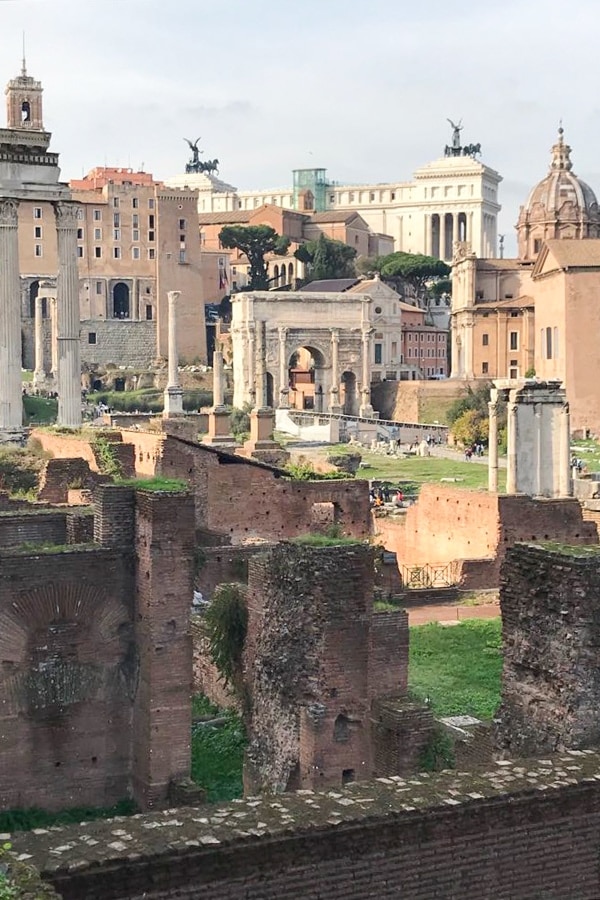 The first day we visited the usual, the Spanish Steps, the Trevi Fountain because throwing a coin in the fountain is a must, and of course Via del Corso, every shoppers dream street, we can dream at least!
But it was the second day that once again made me realize how much I love Rome. We headed off to see the Colosseum and the surrounding area.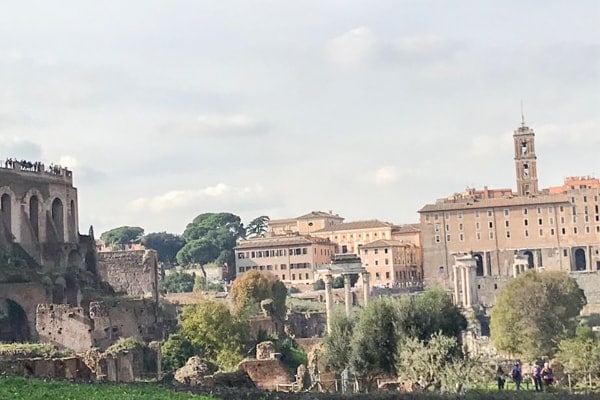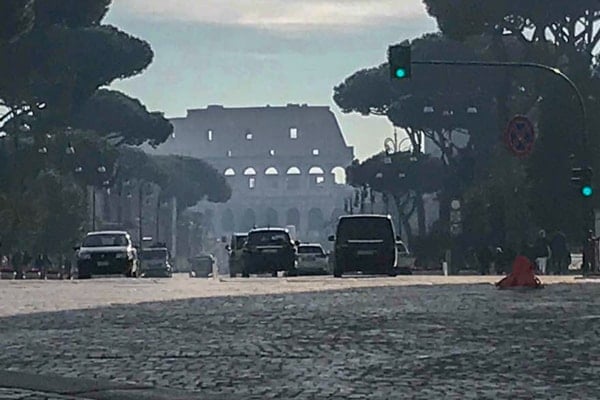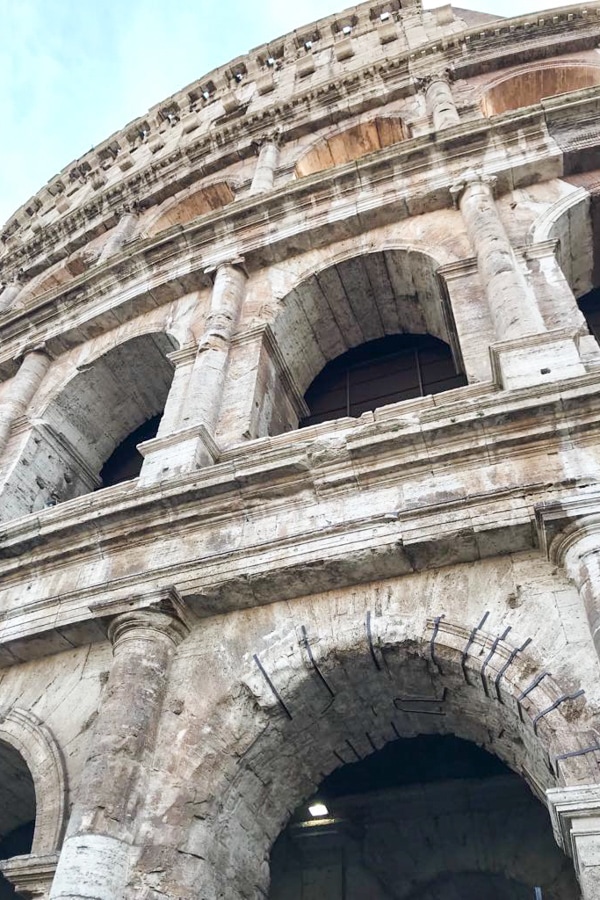 The Colosseum is the largest amphitheatre ever built, it could hold from 50,000 to 80,000 spectators. Construction of the Colosseum started in AD 72 and was completed in AD 80. Considered one of the new 7 wonders of the world,  it is one of Rome's most popular tourist attractions.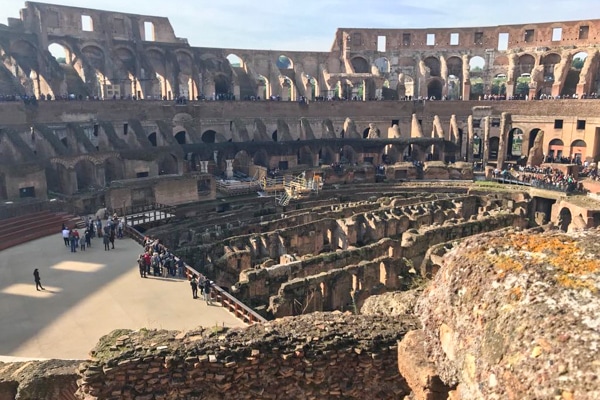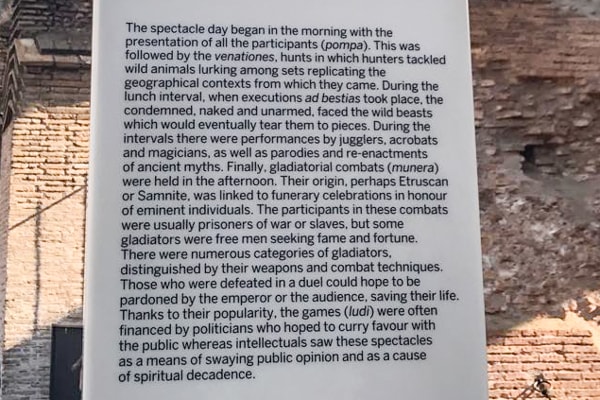 I had never seen this area before and it was breathtaking as most of Rome is.
If you ever get a chance to visit Rome, then this is the must see district.
Be sure to buy your ticket to enter the Colosseum inside and not from the many and I mean many people trying to sell you a tour ticket all for the excellent price of 35 euros when you can buy the same ticket inside for 12 euros!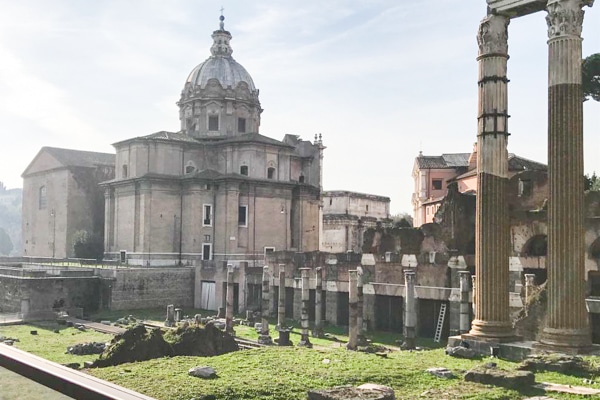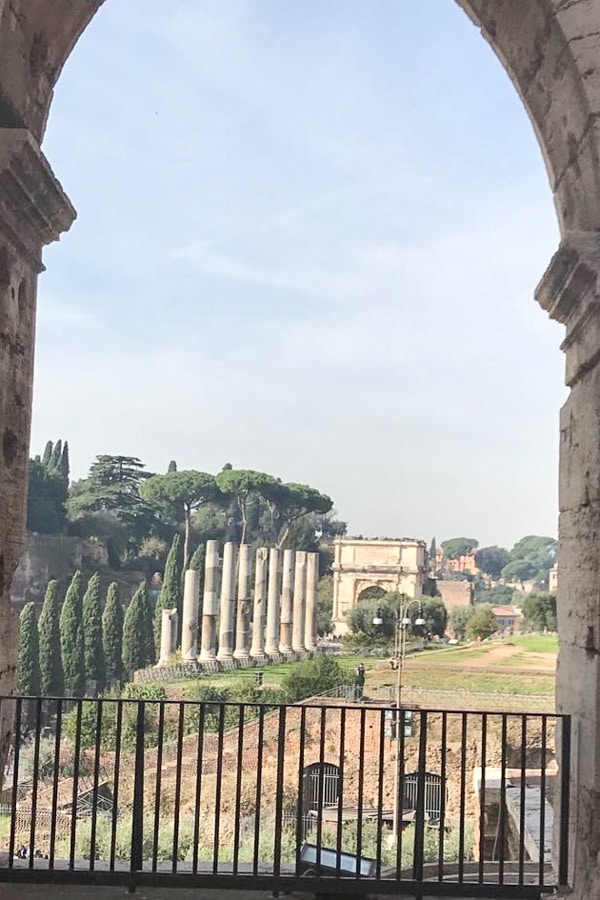 And believe me they are really good at making it sound so worth your while, but trust me, I haven't lived with the Italian for over 20 years to know it's all a preso in giro (joke).
More Delicious Cake Recipes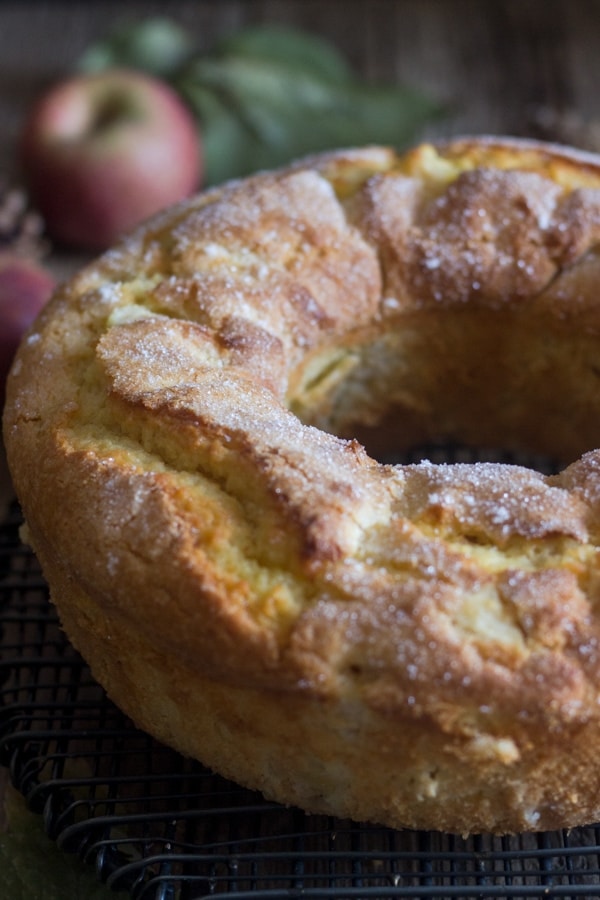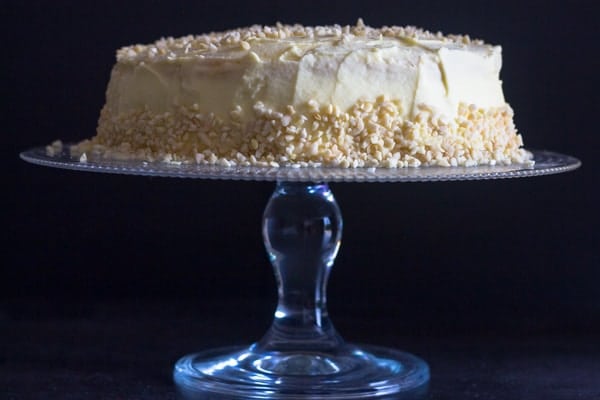 And yes when we got back from our amazing day in Rome we enjoyed another piece of the delicious Chocolate Cake. Enjoy!
A Day in Rome and a Baci Chocolate Birthday Cake
A Moist Delicious Chocolate Cake, with a Mascarpone Cream Filling topped with Baci Chocolates. A Chocolate Lovers Cake.
Ingredients
CHOCOLATE CAKE
1 3/4

cups

all purpose flour

1/4

cup

cornstarch

3/4

cup

unsweetened cocoa

3/4

teaspoon

baking soda

2

teaspoons

baking powder

pinch

salt

2

cups

sugar

2

large

eggs

1

cup

homemade buttermilk*

1

cup

warm water

3

tablespoons

vegetable oil

(I use corn oil)

1

teaspoon

vanilla
*In a one cup measurement add one tablespoon of white vinegar then fill the cup with whole milk and let sit for 5-10 minutes. Stir to combine before using.
MASCARPONE CREAM FROSTING
1 1/2

cups

whole/ heavy or whipping cream

1

cup

mascarpone

1/4

cup

Nutella
TOPPING
6

Baci Perugina Chocolates
Instructions
Pre-heat oven to 350F (180C) and grease and flour 2 8 inch cake pans.
CHOCOLATE CAKE
In a large bowl sift together the flour, corn starch, cocoa, baking soda, baking powder and salt.

Then add the sugar and whisk together, add the eggs, buttermilk, warm water, oil and vanilla beat on medium speed until smooth, approximately 2 minutes.

Divide the batter between the two prepared pans and bake for approximately 30-35 minutes or until toothpick comes out clean. Let cool, then remove from pans.
MASCARPONE CREAM FROSTING
In a medium bowl beat together until very thick the cream and mascarpone. Fold in the Nutella until streaks form. It only takes a 4 or 5 foldings.
PUTTING IT TOGETHER
Remove the tops of the cakes to form flat layers. Place one layer on a plate and top with 1/4 of the frosting, place the other layer on top and spread almost all the remaining frosting (leave approximately 1/2 cup to form rosettes on the top to hold the baci chocolates, I used a 1M tip) over the cake, including the sides. Top with rosettes and Baci chocolates. Enjoy!
Nutrition
Calories:
505
kcal
Carbohydrates:
60
g
Protein:
7
g
Fat:
27
g
Saturated Fat:
18
g
Cholesterol:
93
mg
Sodium:
117
mg
Potassium:
254
mg
Fiber:
2
g
Sugar:
39
g
Vitamin A:
780
IU
Vitamin C:
0.2
mg
Calcium:
123
mg
Iron:
2.1
mg
.