Easy Dutch Apple Loaf is the perfect dessert loaf or snack. A delicious combination of cinnamon and apples makes this an easy sweet bread for Fall.
Dutch Apple Loaf
The calendar says October but the weather here in Italy still says summer. I must admit I don't like that too much. Middle of October and I am still sweating.
Enough already, I want to wear a jacket and sit in the TV room with a blanket over my legs, oh well at least I can cook and bake like it is October. And believe me this Dutch Apple Loaf is perfect.
If someone asked me to pick a favourite spice for cooking without a doubt I would pick oregano, now if you asked me the same question about baking no problem on that one either, I choose cinnamon.
And nothing better than cinnamon in a sweet bread unless you are adding apples.
This Dutch Apple Loaf was first made too many years ago to count by my sister, who passed away suddenly four and a half years ago.
I remember she made it the first time at Christmas, and I loved it at first bite. It became along with my Mom's so delicious Christmas cookies a Christmas tradition.
I think I ate that Dutch Apple Loaf before during and after Christmas dinner and all day long.
Last week when I made the Cinnamon Cake I said that was a cake that I could probably eat all by myself well, yes this is the loaf I could eat by myself.
This is the perfect loaf to share with friends and family. A fast and easy loaf to make and take for a dinner at friends. A moist and soft loaf with just the right balance of cinnamon and apple.
Dutch Apple Loaf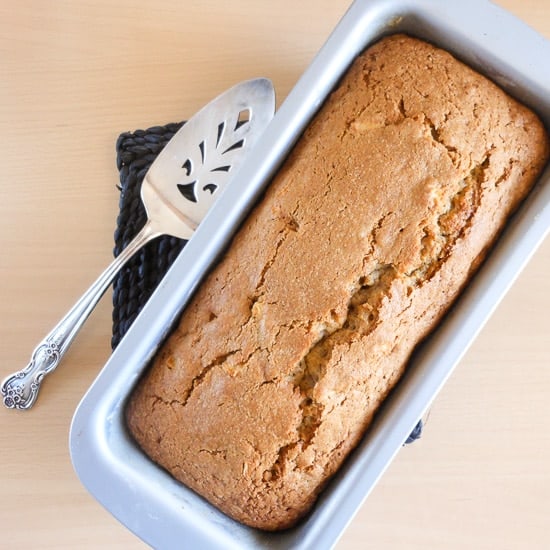 Perfect with a cup of coffee for breakfast. You could even do what I do and make a couple and freeze one for later.
How ever you decide to make this loaf or decide to share or not to share, I do hope you enjoy this Dutch Apple Loaf. Happy Baking!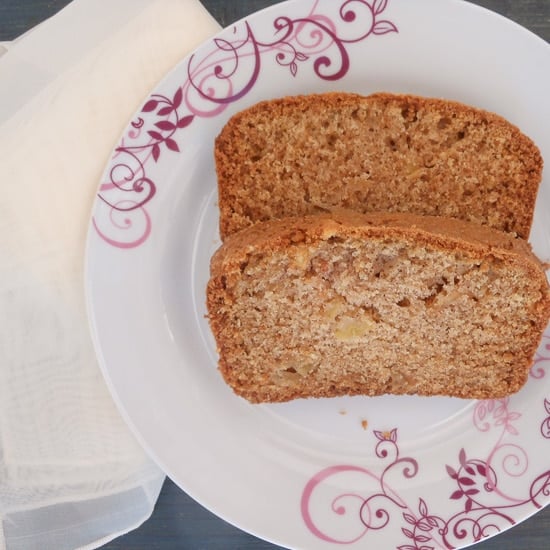 Dutch Apple Loaf
A moist, soft and delicious apple and cinnamon loaf, Dutch Apple Loaf. The perfect breakfast, snack or dessert bread.
Ingredients
1/2

cup

butter

125 grams

1

cup

sugar

227 grams

1

beaten egg

2

cups

flour

250 grams

1/2

teaspoon

salt

2 grams

2

teaspoons

cinnamon

12 grams

1

apple peeled and diced

1/2

cup

whole milk

120 grams

1

teaspoon

baking soda

5 grams
Instructions
Pre-heat oven to 350° (180° celsius)

In a medium bowl cream butter, add sugar and cream well, then add the beaten egg and beat for approximately 1 minute.

In a medium bowl add flour, salt, soda and cinnamon, whisk to combine, then add diced apples and stir lightly to combine.

With a wooden spoon add the flour mixture, alternately with milk (in 3 parts, ending with the milk) to the creamed mixture.

Turn into a greased 10x5 inch (25x12 centimeter) loaf pan and bake in pre-heated oven for approximately 55 minutes. Enjoy!
Nutrition