This Creamy Pistachio Liqueur is easy to make and a cold and creamy drink for after dinner or a warm summer afternoon. It's made with just five ingredients and keeps well for three weeks in the refrigerator – if it lasts that long!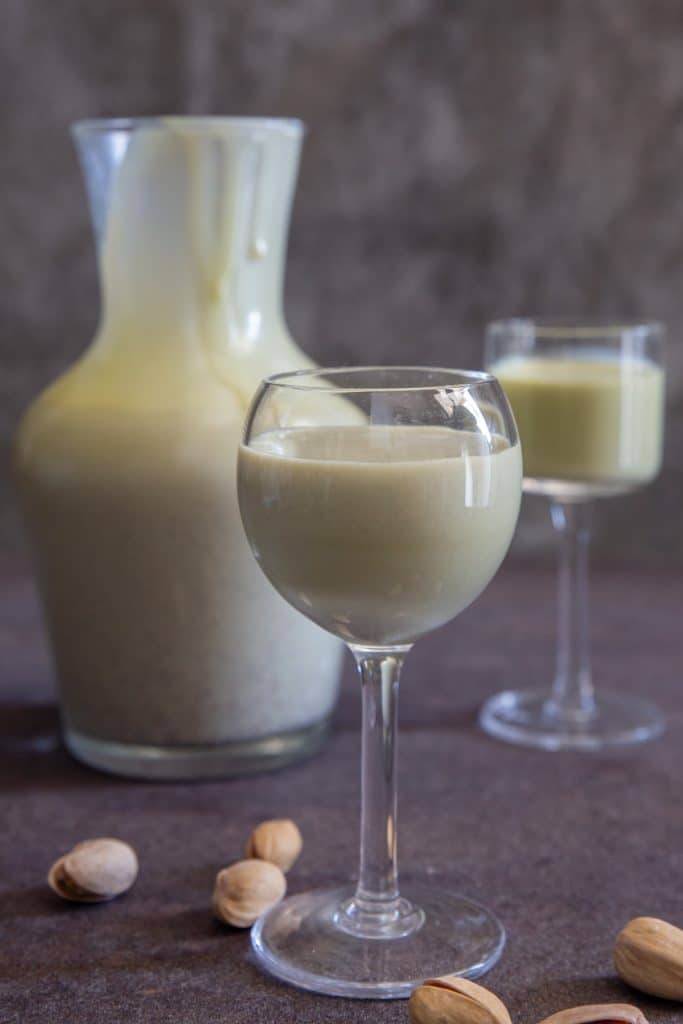 Pistachio liqueur is very popular in Italy and I love it, too. I love the taste of pistachios whether in a cake, cookies or even ice cream and it makes a great liqueur. For this recipe, I doctor up a pistachio cream spread with heavy cream, milk, and vodka to turn it into a creamy drink.
It's a similar drink to Baileys Irish Cream except it's made with vodka and pistachio cream instead of chocolate and whiskey. They are both creamy and smooth, so if you like Baileys I think you'll like this pistachio cream liqueur.
It's wonderful any time of year – the green color is especially good for the Christmas holiday – but I enjoy it during the warm summer months. It's cold and creamy – a great after-dinner drink to sip on. It's almost like dessert, speaking of dessert why not try some drizzle over a scoop or two of ice cream?!
What I like even better is you can make a batch and it keeps well in the refrigerator for up to three weeks.
Make a batch to share with friends and I know it will be a hit. The color, flavor, and creamy texture are a great combination.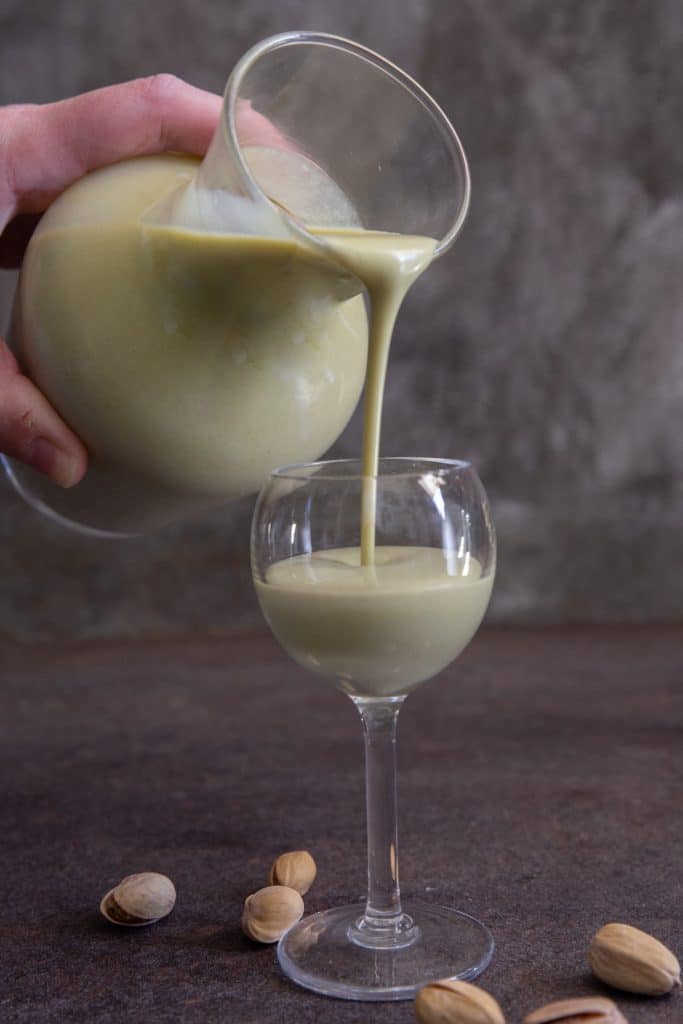 Ingredients
Pistachio cream – you can use store bought (depending on your location it might be hard to find, or on line or better still make your own!
Granulated sugar
Heavy cream – also know as heavy or whipping cream, it should have at least 30% fat.
Whole milk
Vodka – a good brand is always best.
Recipe Steps
Combine the pistachio cream, sugar, heavy cream, and milk in a saucepan. Heat it over medium heat heating while constantly stirring. Bring the mixture to a boil for two to three minutes while stirring.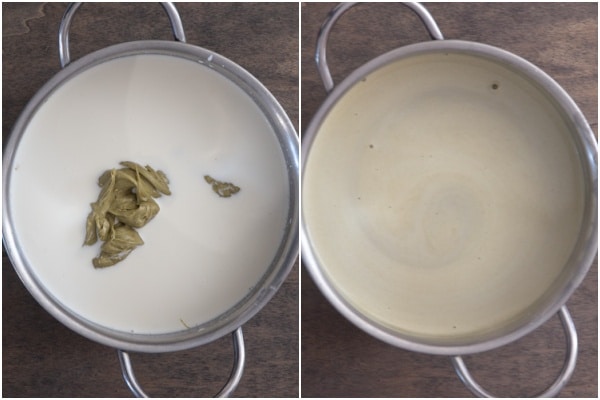 Take the pan off the stove and let the mixture cool completely. Once it's cooled, stir in the alcohol.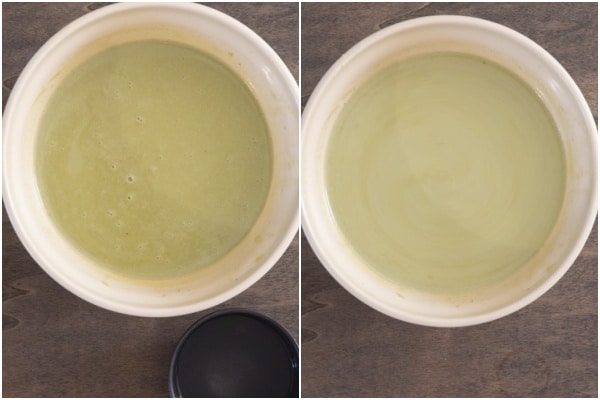 Pour the creamy pistachio liqueur into an airtight container, jar, or bottle. Secure the lid and refrigerate it for at least one day before serving it. It will keep for up to 3 weeks in the refrigerator.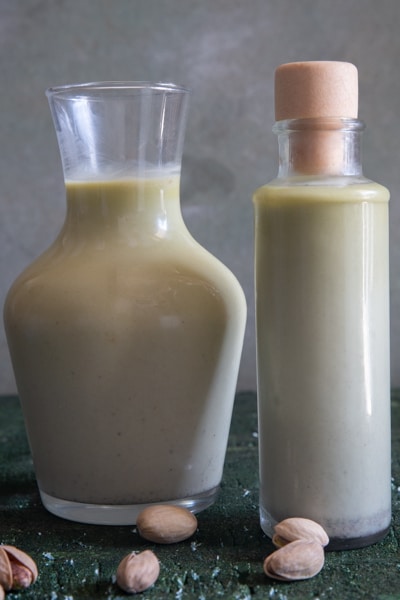 Once it's chilled, shake the bottle or stir the liqueur well before pouring it into glasses.
SIpping on some homemade pistachio liqueur cream is such a treat. Not only that, but it's easy to make, too. Give it a try soon – Enjoy!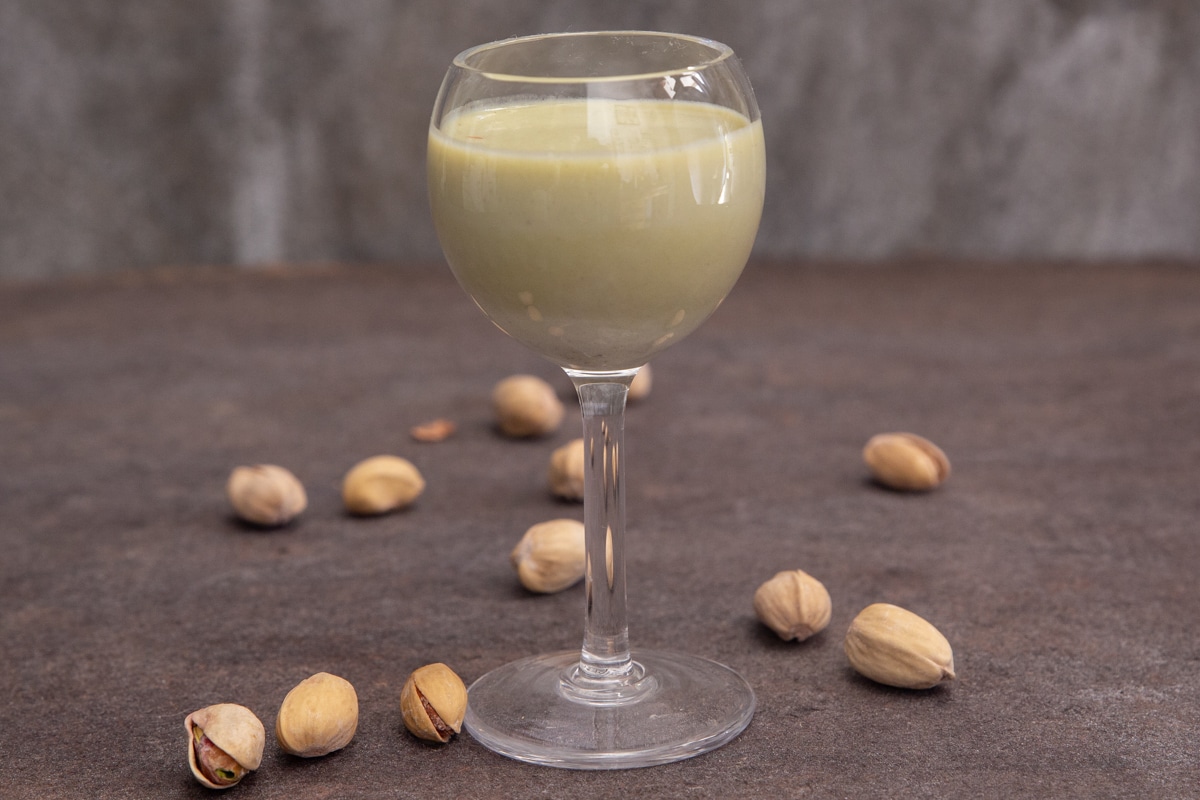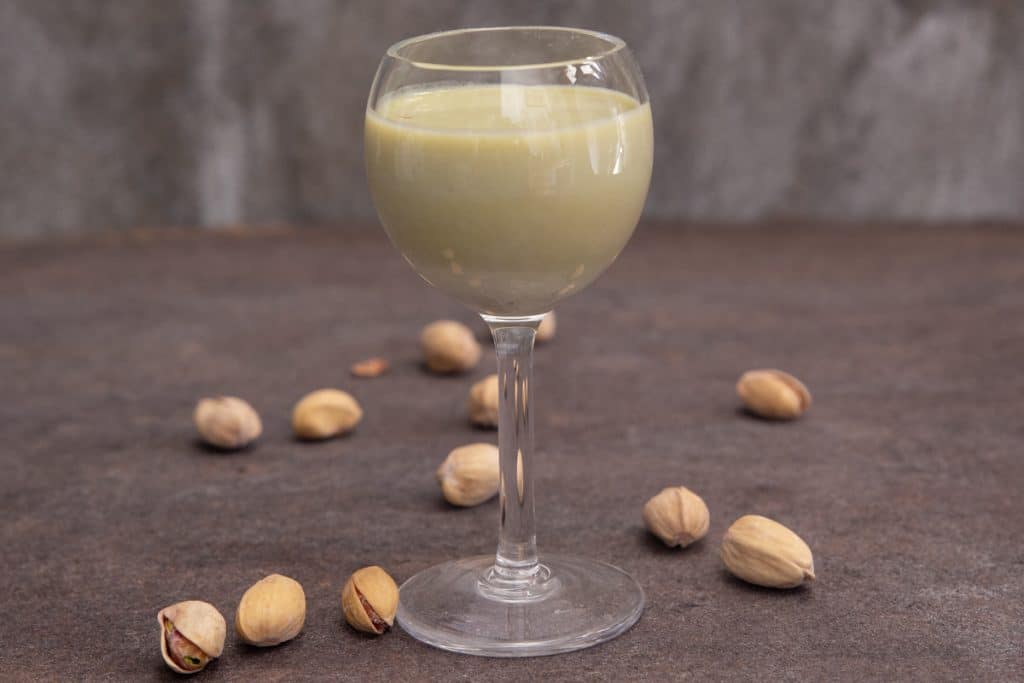 More Homemade Liqueur Recipes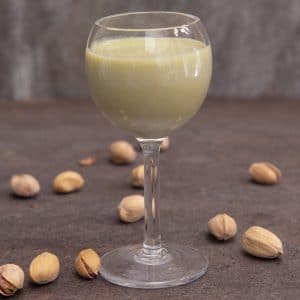 Homemade Creamy Pistachio Liqueur
This Creamy Pistachio Liqueur is easy to make and a cold and creamy drink for after dinner or a warm summer afternoon.
Ingredients
7

ounces

pistachio cream

⅓

cup

granulated sugar

1

cup

cream whole/heavy or whipping (at least 30% fat)

⅔

cup

milk whole

½

cup

vodka
Instructions
In a medium pot add the milk, cream, sugar and pistachio cream, heat on medium, stirring constantly until everything is melted and smooth, bring to a boil and continue to boil for 2-3 minutes, stirring often. Let cool completely, add the vodka and mix well.

Pour the cream mixture into a clean bottle, close tightly and refrigerate for 24 hours before tasting. Shake or stir well before serving. Enjoy!
Notes
Keep refrigerated. It will keep for up to 3 weeks in the fridge.
Serve straight up or over ice. Delicious over ice cream also. 
Nutrition
Calories:
928
kcal
Carbohydrates:
40
g
Protein:
6
g
Fat:
46
g
Saturated Fat:
29
g
Polyunsaturated Fat:
2
g
Monounsaturated Fat:
11
g
Cholesterol:
144
mg
Sodium:
64
mg
Potassium:
236
mg
Sugar:
41
g
Vitamin A:
1881
IU
Vitamin C:
1
mg
Calcium:
179
mg
Iron:
1
mg