Ciambella Romagnola Italian Cake
Ciambella Romagnola an Italian Cake, a simple rustic loaf cake from the Emilia Romagna Region of Italy. Make it plain or filled with your favourite jam or hazelnut cream.

This simple cake is actually more like a flat sweet bread or even a big cookie, a little crunchy on the outside and soft on the inside. I filled it with an orange marmalade and then I served it with tea as a snack in the afternoon.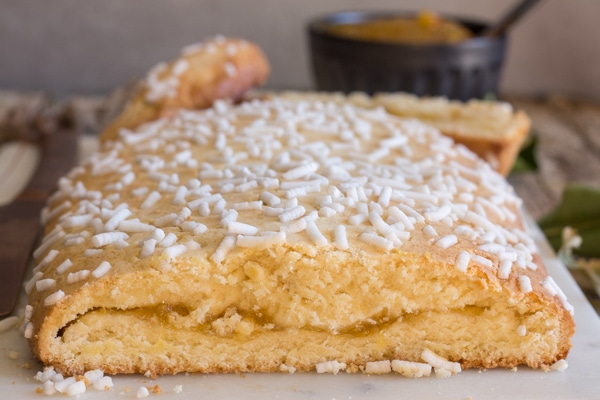 What is a Ciambella Romagnola?
This Italian Cake is considered a rustic and very simple dessert from the Emilia-Romagna cuisine. Made with simple ingredients consisting of flour, butter, egg, milk and sugar.
A Ciambella Romagnola is usually eaten for breakfast, (have a slice with your morning cappuccino) or as a snack, but it can also be served for dessert.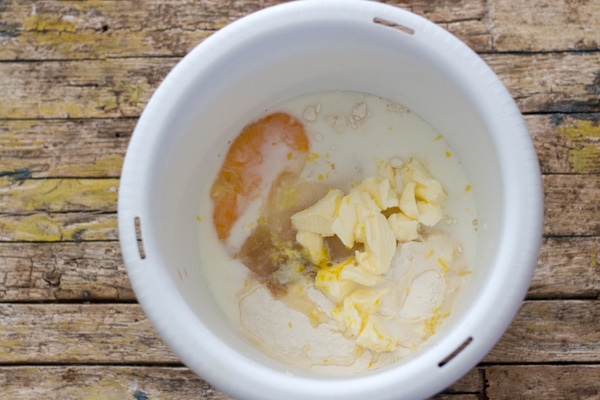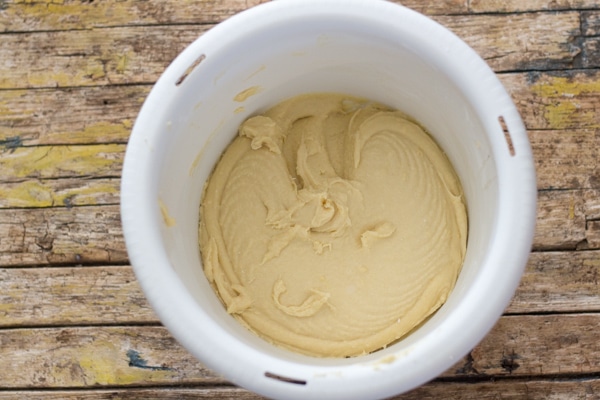 Although when served for dessert a typical Romagna sweet red wine is offered with it.
This simple Rustic Cake can be made plain or filled with your favourite jam or hazelnut cream. Before baking it is always sprinkled with zucchero granella.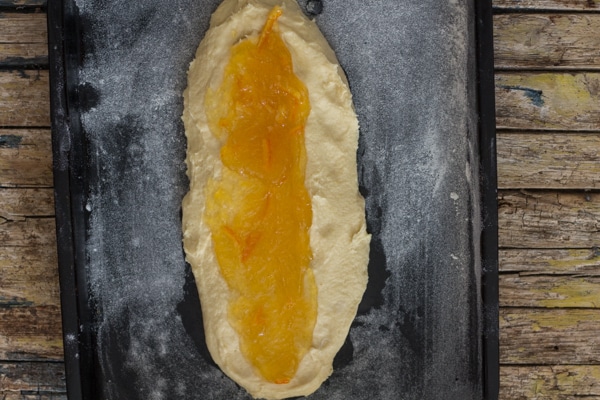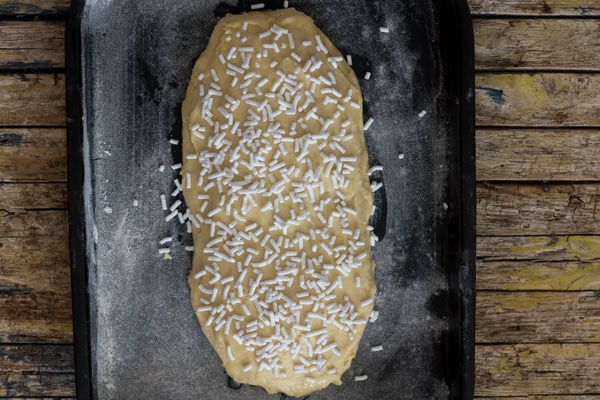 What is Zucchero Granella?
Zucchero Granella is made from granulated sugar, it looks like grains of rice and is used in decorating Italian pastries and some baked goods. Such as Panettone.
This sugar is also known as Pearl sugar, Decorators sugar or Coarse sugar.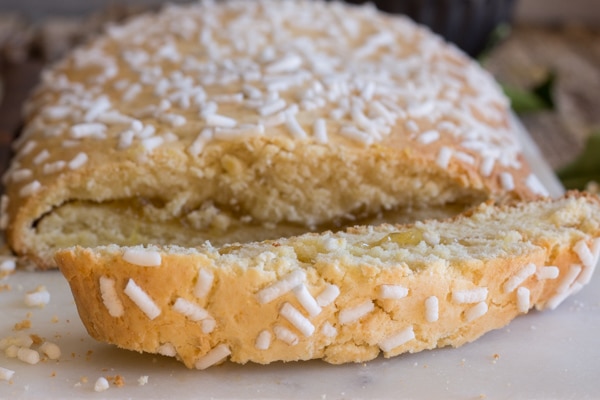 Homemade Zucchero Granella
If you can't find this sugar where you live you can always use granulated sugar for decoration, or you can make your own.
It is a very simple procedure.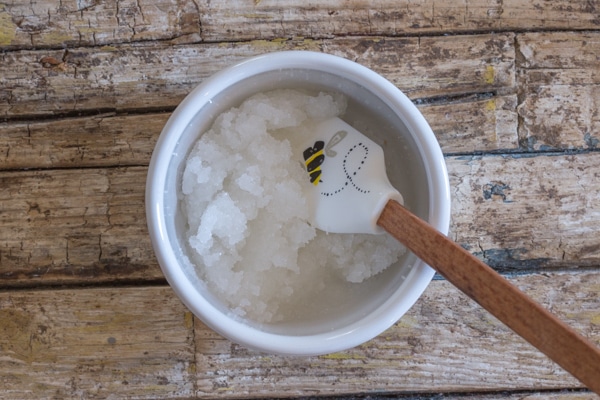 In a small bowl mix together 1/4 cup of sugar and 1 – 1 1/2 teaspoons of water (no more, start with 1 tsp if very dry then add a bit of the 1/2 teaspoon at a time).
With a small spatula push a little bit of the sugar mixture through either a potato ricer or a large hole cheese grater, onto a parchment paper lined cookie sheet.
Let the sugar granules dry for 2-3 hours or more if needed. Use for decorating.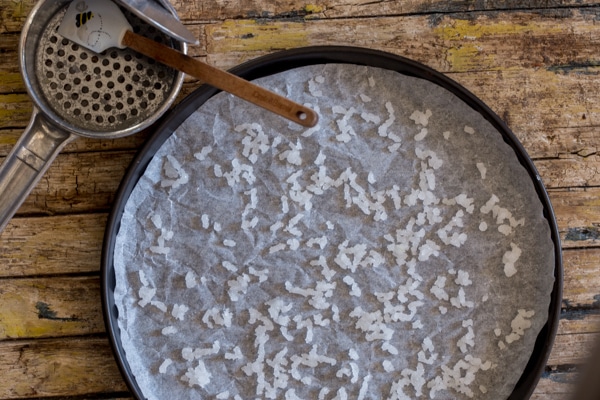 The dough for this cake is quite soft and smooth, the best way to spread the dough is to dip your fingers in melted butter.
That way the dough is easy to move around and stick the two pieces together, and you also get the extra taste of butter!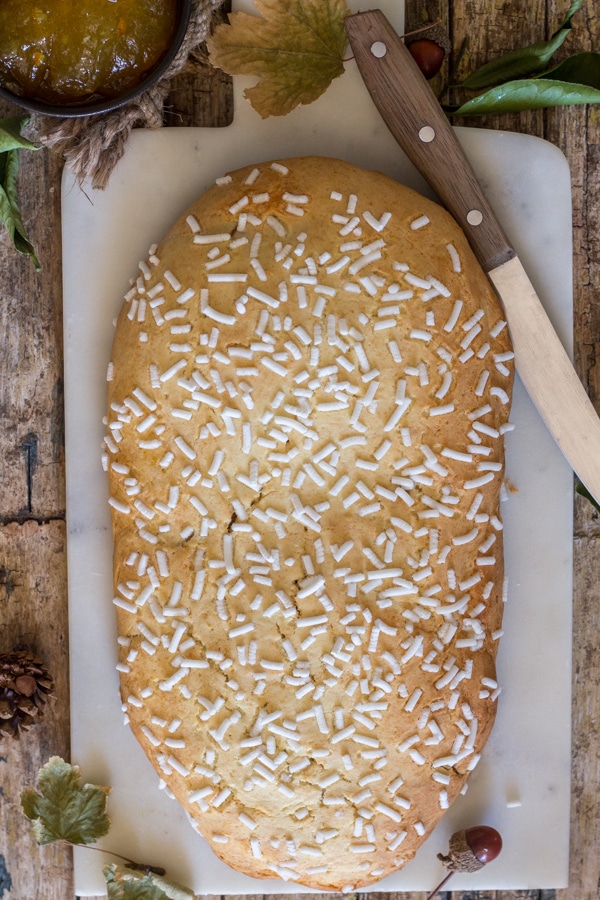 This Italian Cake should be kept in an airtight container once it has been baked, and it will keep for up to two weeks.
You can also freeze it after it has been baked, freeze it either whole or sliced for up to 3 months.
More Delicious Italian Cakes
So whenever you are looking for a quick and easy Italian sweet recipe I hope you give this Rustic Ciambella Romagnola a try. And let me know what you think. Enjoy!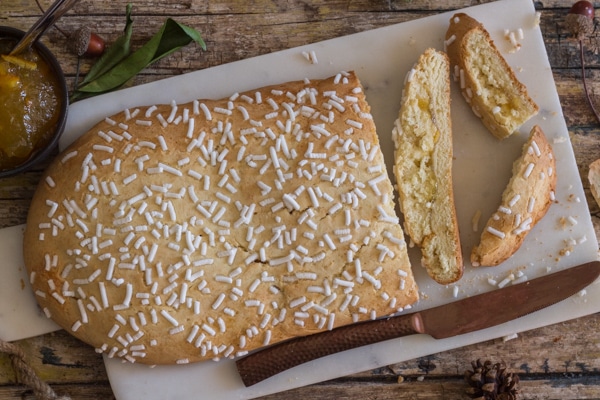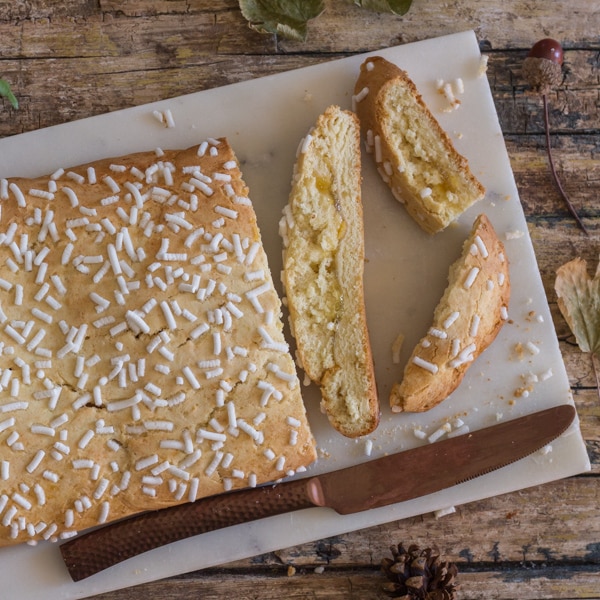 Ciambella Romagnola / Italian Cake
Ciambella Romagnola an Italian Cake, a simple rustic loaf cake from the Emilia Romagna Region of Italy. Make it plain or filled with your favourite jam or hazelnut cream.
Ingredients
1 3/4

cups

+ 2 tablespoons all purpose flour

(250 grams)

1/2

cup

granulated sugar

(100 grams)

1

pinch

salt

1

large

egg

1/3

cup

butter softened

(60 grams)

1/2

cup

+ 1 tablespoon milk

(I used 2 %) (130 grams)

1/2

teaspoon

vanilla

zest of 1/2 lemon

1

teaspoon

baking powder
TOPPING
1/4 – 1/3

cup

jam or hazelnut cream

2-3

tablespoons

granulated / coarse / pear / decorator sugar
EXTRAS
2

tablespoons

melted butter (cooled)
Instructions
Pre-heat oven to 320F (160C), grease and flour a medium-large cookie sheet (11 x 6 inch / 28 x 15 cm) approximate).

In the bowl of a stand up mixer* with the dough hook attached, add flour, sugar, salt, egg, butter, milk, vanilla and zest, combine on medium speed for 2 minutes, then add the baking powder, combine again for approximately 3 minutes, you will have a soft sticky dough.

Using a spatula place half the dough on the prepared cookie sheet, dip your fingers in the melted butter and form the dough into a 10 1/2 x 5 inch (27 x 13 cm) oval.

With buttered fingers** make a shallow well down the middle of the dough, fill with your favourite jam or even hazelnut cream (Nutella), cover with the remain dough, again using your butter fingers to cover and seal the dough. Sprinkle with sugar and bake for approximately 30-40 minutes or until golden. Test with a toothpick. Let cool and serve. Enjoy!
*Dough can also be made in a mixing bowl, using a fork or fingers to combine ingredients.
**Use all the melted butter from making the well to sealing and spread a little on top of the dough before sprinkling with sugar.
Nutrition
Calories:
155
kcal
|
Carbohydrates:
21
g
|
Protein:
2
g
|
Fat:
6
g
|
Saturated Fat:
4
g
|
Cholesterol:
30
mg
|
Sodium:
65
mg
|
Potassium:
62
mg
|
Sugar:
9
g
|
Vitamin A:
220
IU
|
Calcium:
28
mg
|
Iron:
0.8
mg
Did You Make This Recipe?
Please leave a comment below or pin it to your Pinterest account!