Orange Streusel Muffins, the perfect Breakfast Muffin. A delicious Orange flavour with a yummy chocolate chip streusel topping will make these your new favourite Muffin.
Orange Streusel Muffins
Have I ever told you how much I love muffins? Well I do. And how much winter fruits are my favourite? I can never get enough of anything apple or orange and banana is ok too!
Especially when you mix in cinnamon and or chocolate then for me there is nothing better. So naturally these Orange Streusel Muffins are one of my favourites, you can really taste the orange flavour.
Muffins are great because if you are looking for something fast and easy they are perfect. In my house muffins or quick breads are always gone quickly, they're perfect for breakfast or a fast snack, nothing beats them.
More Delicious Muffins to try
Big Double Chocolate Chip Muffins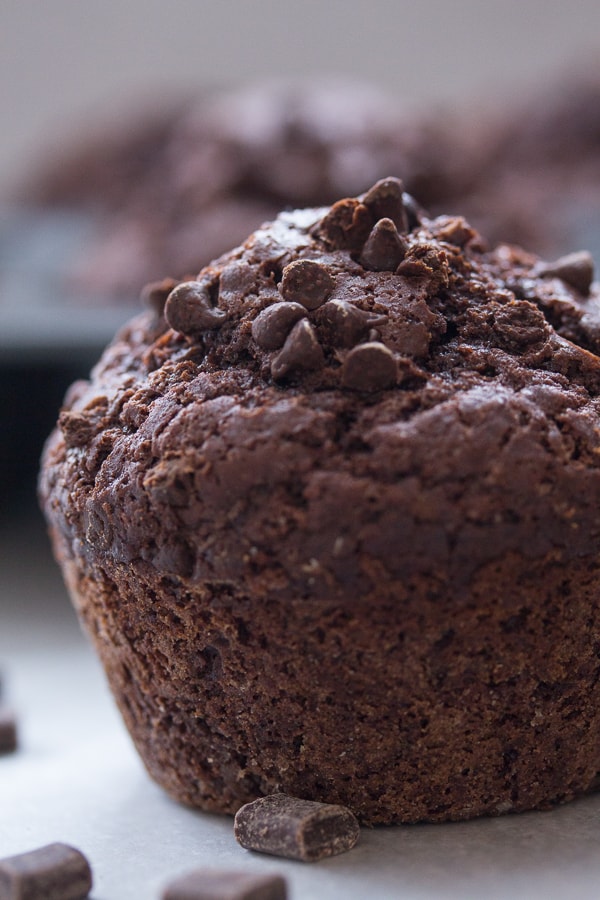 Streusel Topped Blueberry Muffins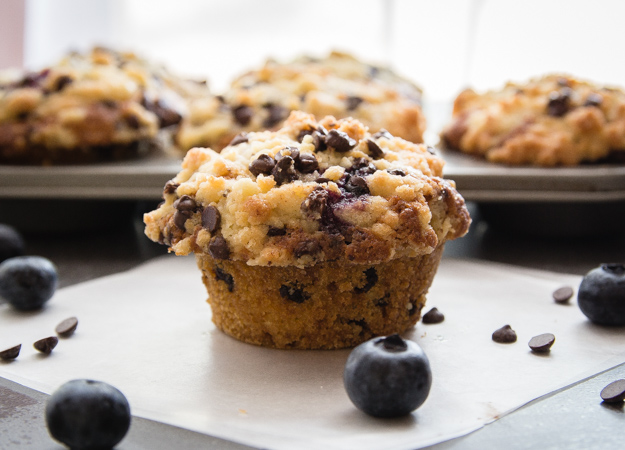 Homemade Chocolate Chip Muffins
Easy Carrot Cake Muffin and Loaves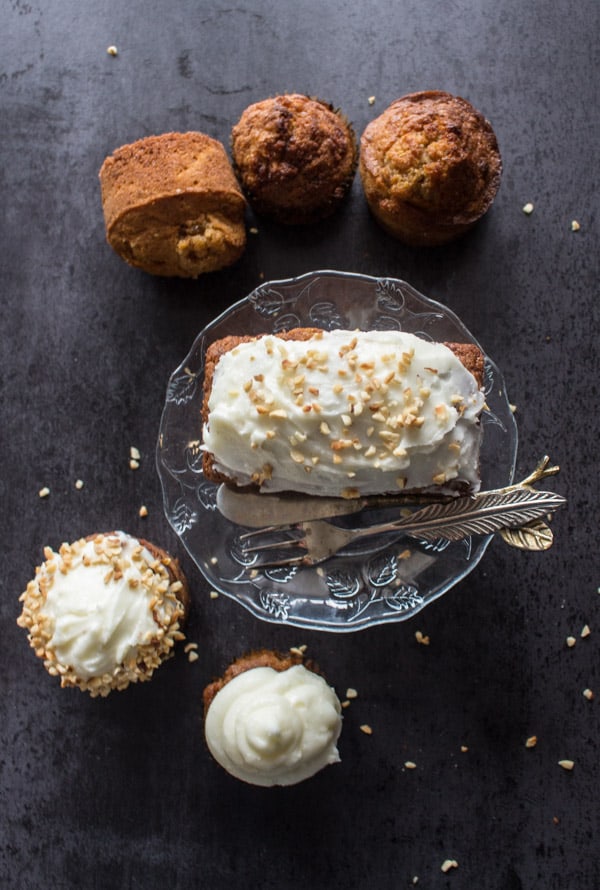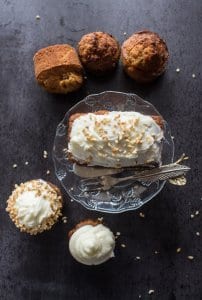 How to mix muffin batter
Although I always had a problem with the "mix only until moistened", I would always over mix, I guess my brain was telling me the batter had to be smooth.
But when you stir muffin batter until it is smooth, your muffins become tough. So what I do is I stir 10 – 12 times and that's it, and I mean that is it!
Don't worry about the batter lumps, they really do disappear when baked. And you will have soft, delicious muffins.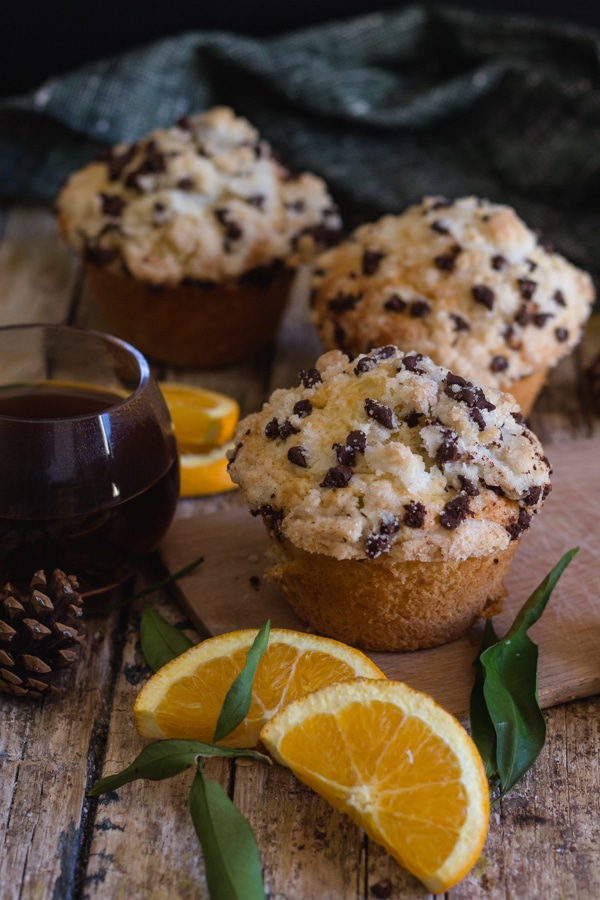 How many muffins will you get?
I made 4 jumbo muffins (really full), but you could manage 10-12 medium or 20-24 mini muffins.
Or if you prefer a loaf or a cake shape then no problem, you can change-up these Orange Streusel Muffins into a loaf or a cake.
I would use a 7- 8 inch cake pan or a small to medium loaf pan. Baking time may be longer than for the muffins, so check after 2o minutes.
Whatever way you decide to make it I really do hope you enjoy this yummy Orange Muffin Recipe. Just remember while they are cooling on a wire rack, start the coffee or tea. Enjoy!
Orange Streusel Muffins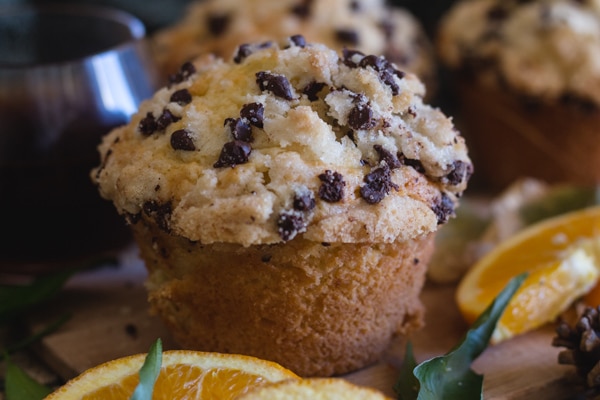 CLICK HERE TO SAVE THIS RECIPE TO MAKE LATER!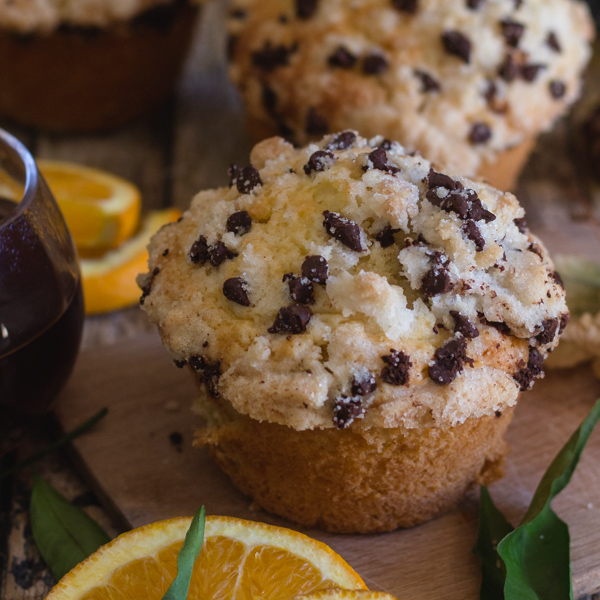 Orange Streusel Muffins
Orange Streusel Muffins, a yummy flavorful breakfast, snack or anytime muffin, a perfect combination of orange and chocolate, a must try!
Ingredients
ORANGE MUFFINS
2

cups

flour

(280 grams)

1/2

cup

sugar

(100 grams)

2

teaspoon

baking powder

1/4

teaspoon

salt

grated zest of one orange

1

egg slightly beaten

1/2

cup

milk

(112 grams)

1/2

cup

orange juice (I used fresh juice)

(112 grams)

1/3

cup

vegetable oil

(66 grams)
STREUSEL TOPPING
1/4

cup

sugar

(50 grams)

2

tablespoons

butter (softened)

1

tablespoon

flour

1/4

cup

dark mini chocolate chips

(44 grams)
Instructions
Pre-heat oven to 350° (180° celsius). Grease muffin tins, loaf or cake pan (7 inch / 18 cm)
STREUSEL TOPPING
In a small bowl combine sugar, butter and flour until crumbly then stir in chips and set aside.
ORANGE MUFFINS
In a medium bowl whisk together flour, sugar, baking powder and salt. Stir in orange rind. Make a well in the center and add egg, milk, orange juice and oil. Stir just until moistened (10-12 stirs). Pour into prepared muffin tins** and sprinkle with topping. Bake for approximately 20 minutes (check with toothpick for doneness, will be longer for cake or loaf). Enjoy!
**I made 4 jumbo muffins (very full pan) , or make 10-12 medium or 22-24 mini muffins. Time will be less for the smaller muffins. So check for doneness with a toothpick.
Nutrition
Calories:
232
kcal
Carbohydrates:
32
g
Protein:
3
g
Fat:
10
g
Saturated Fat:
7
g
Cholesterol:
19
mg
Sodium:
79
mg
Potassium:
152
mg
Sugar:
15
g
Vitamin A:
115
IU
Vitamin C:
5.2
mg
Calcium:
58
mg
Iron:
1.2
mg
.
Updated from January 18, 2015.