The perfect way to start the day with these Easy Carrot Cake Muffins, if you want to fancy them up just frost them with a delicious Creamy Cheese Frosting.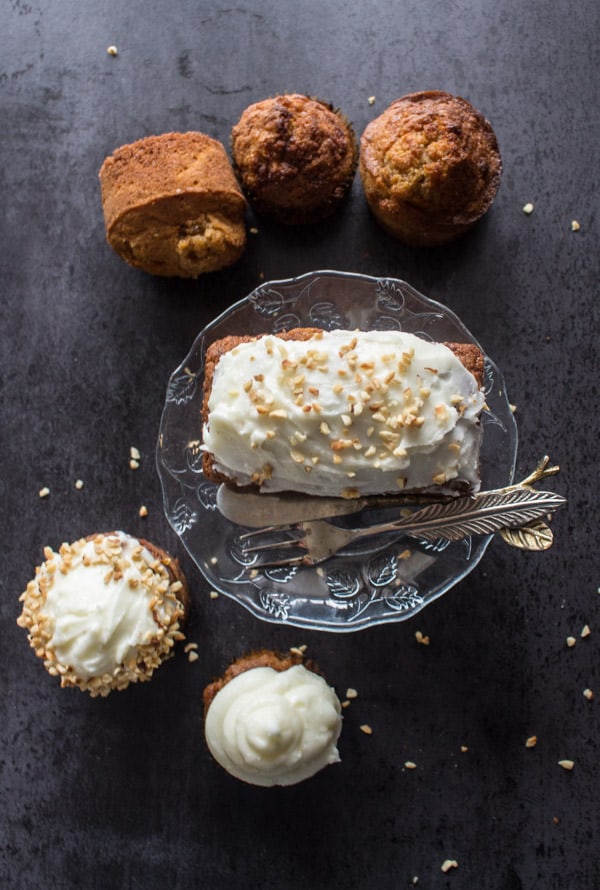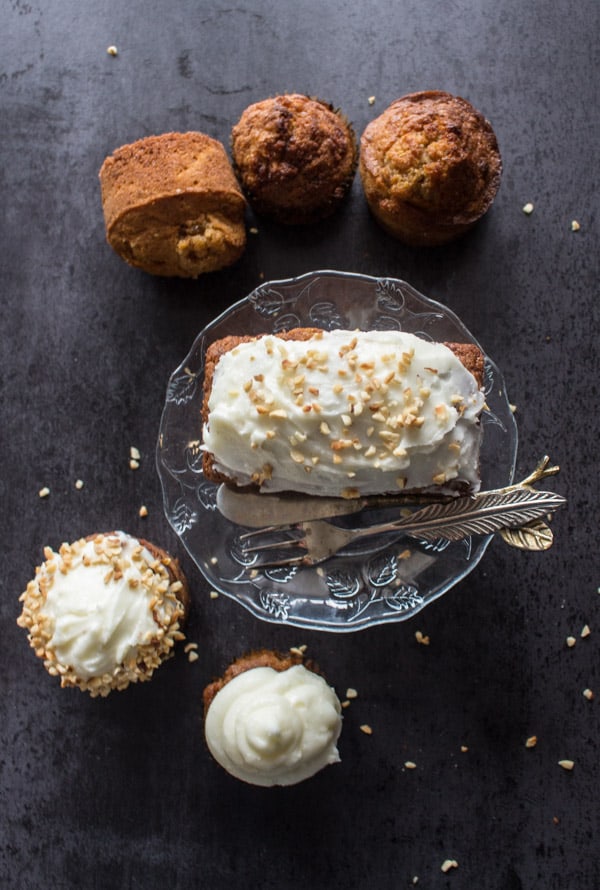 Last summer, (which seems so long ago with the cold we are going through here in Italy) when I went to visit my Cousin for a few days. Lucky for me she shared some of her amazing recipes.
Some she told me were from her beloved Aunt, some from friends and some from other family members.
I remember coming across this Carrot Muffin recipe and thinking "I have never met a Muffin I didn't like", this is a definite must try. So if you love Carrot Cake then you are going to love these Easy Carrot Cake Muffins.
The recipe doesn't call for nuts, and to tell the truth I kind of like it without. You can add them if you want. Or sprinkle them on the yummy Cream Cheese Frosting.
Easy Carrot Cake Muffins
I am actually trying to eat a little less "over the top" these days. I know I am one of those let's-get-fit-if-I-can January people.
So twelve of these little gems, but sorry to say without the frosting, has only 204 calories each, not bad for an afternoon snack with a cup of tea.
I love Muffins for Breakfast too, so you could leave the frosting off a few of these Carrot Cake Muffins and frost some for an easy delicious dessert. I ended up making 8 medium and a really small loaf.
Muffins aren't very popular in Italy and I really don't know if they are still popular in North America, but I love them. Some people think they are difficult to make because if you stir too much they become rubbery, so just remember stir 15 or 16 times and you can't go wrong.
And I have to tell you even my youngest loved how moist and delicious they were. And guess what, there are only two left. I hope you enjoy them as much as we did. Happy Weekend!
Easy Carrot Cake Muffins/Loaves
Easy Carrot Cake Muffins, the best, simple, fast breakfast, snack or dessert muffin, delicious with or without frosting or nuts.
Ingredients
CARROT MUFFINS
1

cup

brown sugar

200 grams

1/2

cup

vegetable oil

112 grams

2

eggs (beaten)

1

cup

shredded carrots (2 medium carrots)

1/2

cup

milk

115 grams

1 1/2

cups

flour

187 grams

1

teaspoon

baking powder

5 grams

1

teaspoon

baking soda

7 grams

1

teaspoon

cinnamon

6 grams

1/4

teaspoon

salt

1.4 grams
CREAM CHEESE FROSTING
1/4

cup

butter

56.5 grams

1/4

cup

+ 1/2 tablespoon cream cheese (whole)

63 grams

2 1/2

cups

icing sugar

312.5 grams

1/4

teaspoon

vanilla

1.05 grams

pinch

salt

2

tablespoons

cream

28.5 grams
Instructions
CARROT MUFFINS
Pre-heat oven to 400°F (200° C). Grease and flour a 12 medium size muffin tin.In a medium bowl mix vegetable oil, beaten eggs, carrots and milk. In another bowl, whisk together sugar, flour, baking powder, baking soda, cinnamon and salt.Add dry ingredient to wet ingredients, stir just until combined (15 or 16 stirs). Bake for approximately 20 minutes. Let cool completely before frosting. Enjoy!
CREAM CHEESE FROSTING
In a medium bowl beat butter and cream cheese until creamy approximately 1 minute. Add icing sugar a little at a time, continue beating, add salt and cream beat approximately 3 minutes until fluffy.
Nutrition