The perfect way to start the day with these Easy Carrot Cake Muffins. You can always fancy them up for the perfect dessert with a delicious Creamy Cream Cheese Frosting.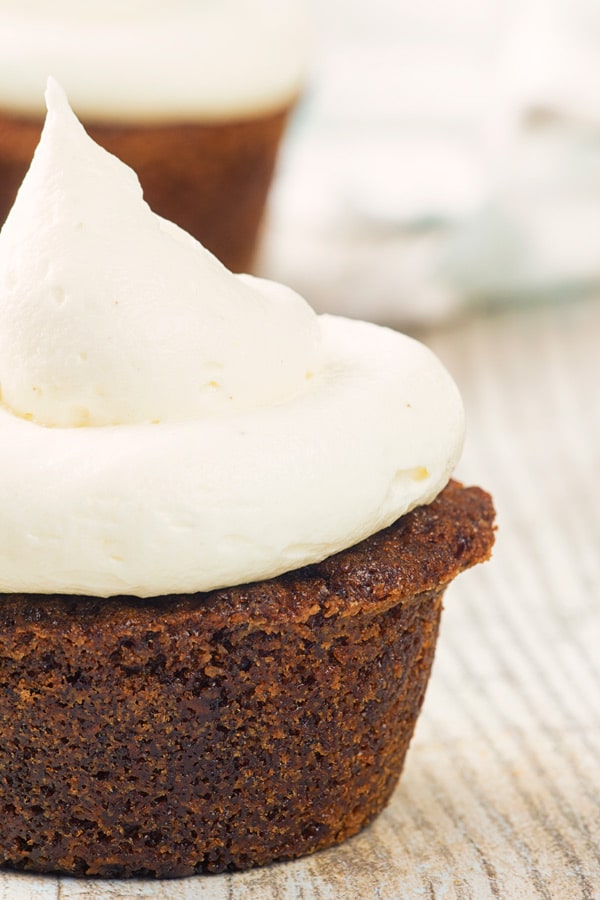 Carrot Cake Muffins
Last summer I went to visit my Cousin for a few days. Lucky for me she shared some of her amazing recipes.
Some she told me were from her beloved Aunt, some from friends and some from other family members.
I remember coming across this Carrot Muffin recipe and thinking  "I have never met a Muffin I didn't like", this is a definite must try. So if you love Carrot Cake then you are going to love these Easy Carrot Cake Muffins.
What to add to Carrot Cake Muffins?
This recipe doesn't call for nuts, and to tell the truth I kind of like it without. You can add them if you want, chopped walnuts or pecans would be perfect. Or what about some raisins?
If you use raisins then be sure to soak them in boiling water for about 3-5 minutes to plump them up. And nuts are always better when roasted.
Roast in a cookie pan for about 5-7 minutes, be sure to let them cool in a separate bowl so they don't continue to bake.
If you like a lighter touch of nuts, then how about sprinkling some ground up pecans on the yummy Cream Cheese Frosting?
How to Store Carrot Cake Muffins
Be sure to store them either in an airtight container or bag.
They will last up to 3 days at room temperature or 7 days in the fridge.
Of course if you have frosted them they definitely need to be refrigerated.
The Best Carrot Cake Muffins
So twelve of these little gems without the frosting, has only 226 calories each, not bad for an afternoon snack with a cup of tea.
I love Muffins for Breakfast too. You could leave the frosting off a few of these Carrot Cake Muffins to serve for Breakfast and frost some for an easy delicious dessert.
If you prefer you could make a loaf instead of muffins or even a small cake. Make sure to use an 8 inch loaf or cake pan.
Be sure to lower the temperature to 350F (180C). And bake for at least 35-40 minutes, of course you should check with a tooth pick for doneness.
These are so good fresh baked from the oven, but if you want that taste again, just warm them up for about 30 seconds in the microwave before eating one.
How to make the Perfect Muffins
Some people think they are difficult to make because if you stir too much they become rubbery, so just remember stir 15 or 16 times and you can't go wrong. Force yourself to stop stirring!
Use either paper liners in your muffin pan or grease and flour the pan.
Fill the muffin tin 3/4 full.
And I have to tell you even my youngest loved how moist and delicious they were. And guess what, there are only two left. I hope you enjoy them as much as we did. Enjoy!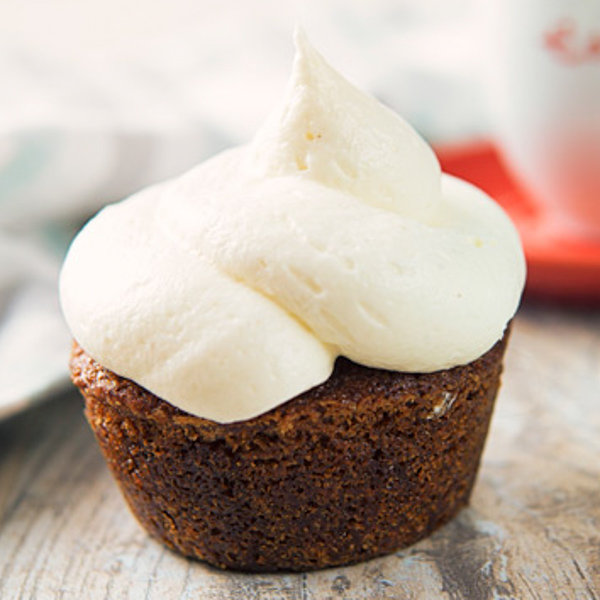 Easy Carrot Cake Muffins with a Cream Cheese Frosting
Easy Carrot Cake Muffins, the best, simple, fast breakfast, snack or dessert muffin, delicious with or without frosting or nuts.
Ingredients
CARROT MUFFINS
1

cup

brown sugar

1/2

cup

vegetable oil

2

eggs (beaten)

1

cup

shredded carrots

(2 medium carrots)

1/2

cup

milk

1 1/2

cups

flour

1

teaspoon

baking powder

1

teaspoon

baking soda

1

teaspoon

cinnamon

1/4

teaspoon

salt
CREAM CHEESE FROSTING
1/4

cup

butter

1/4

cup

+ 1/2 tablespoon cream cheese (whole fat)

(63 grams - total)

2 1/2

cups

icing sugar

1/4

teaspoon

vanilla

pinch

salt

2

tablespoons

cream (whole/heavy or whipping cream)
Instructions
CARROT MUFFINS
Pre-heat oven to 400°F (200° C). Grease and flour a 12 medium size muffin tin*.

In a medium bowl whisk together the vegetable oil, beaten eggs, carrots and milk.

In a medium bowl, whisk together the dry ingredients, sugar, flour, baking powder, baking soda, cinnamon and salt.

Add the dry ingredients to wet ingredients, stir with a spatula or wooden spoon just until combined (15 or 16 stirs no more). Bake for approximately 20 minutes. Let cool completely before frosting. Enjoy!
CREAM CHEESE FROSTING
In a medium bowl beat butter and cream cheese until creamy approximately one minute.  Add icing sugar a little at a time, continue beating, add salt and cream beat approximately 3 minutes until fluffy.  
*If you make a loaf instead then be sure to lower the temperature to 350F (180C) and let it bake for at least 30-35 minutes before testing, it may need longer.
Nutrition
Calories:
382
kcal
Carbohydrates:
56
g
Protein:
3
g
Fat:
16
g
Saturated Fat:
11
g
Cholesterol:
47
mg
Sodium:
217
mg
Potassium:
138
mg
Sugar:
43
g
Vitamin A:
2055
IU
Vitamin C:
0.7
mg
Calcium:
60
mg
Iron:
1.1
mg
Updated from January 13, 2017.