Homemade Cinnamon Buns,  a great idea for Breakfast or Snack, easy and delicious, the simple glaze makes them perfect.
I cannot believe one more week and it will be Christmas, with my Eldest daughter in Canada, Christmas this year is a little sadder, but knowing that she is happy and with her other family makes it a little easier.
Too bad I couldn't send her these Homemade Cinnamon Buns.I have always been a lover of cinnamon I think it is one of the most amazing spices, I love the smell, the taste and especially that amazing aroma when it is baking in the oven.
So why would I not love Homemade Cinnamon Buns?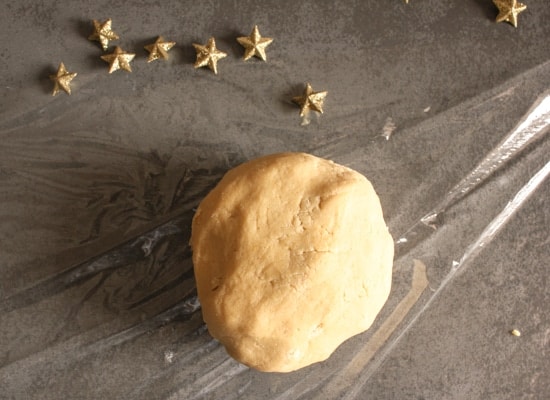 Whenever I go to Canada I always walk by at least one of those Cinnabon shops in the mall, but I have never bought one. Why I have no idea, I am always going to but never do.
This week when I had a couple of days of a forced holiday, ahh the woes of computer technology (having my site go down for 2 days at this time of year was not what I needed and I apologize).
Between the swearing and crying I decided I needed a really good Cinnamon Bun to help with my mood. They say cinnamon is a great picker upper, just the excuse I needed.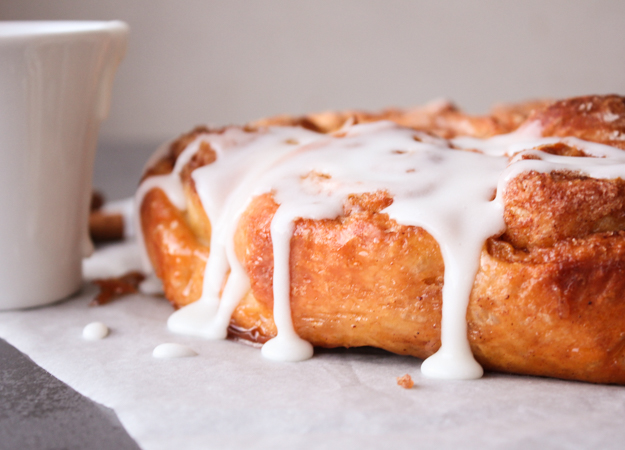 I had the perfect dough for these Homemade Cinnamon Buns, I used the same dough that I used to make my Sweet Surprise Dessert Bread.  I love this sweet dough, soft and so easy to make.
Homemade Cinnamon Buns
Afer making the dough and refrigerating for 40 minutes, I rolled it out and spread it with butter and sprinkled with the cinnamon and brown sugar mix, the same mix I used when I make my Mom's Brown Sugar Pinwheels.
Rolled it up, sliced it and placed them in a 9 inch cake pan, I let it rise again for a couple of hours and then I baked it for approximately 30 minutes. Let it cool and as you see I iced only half, because some people like icing, me for instance and some don't like the Italian.
Homemade Cinnamon buns for everyone. Enjoy!
Homemade Cinnamon Buns
Homemade Cinnamon Buns, easy soft delicious cinnamon buns, the perfect breakfast or snack sweet bread recipe, delicious plain or glazed.
Ingredients
CINNAMON BUN DOUGH
2½

cups

all purpose flour (or bread flour)

300 grams

2

tablespoons

butter (softened)

¼

teaspoon

salt

2

teaspoons

yeast

1

teaspoon

vanilla

1

large

egg (room temperature)

2½

tablespoons

sugar

40 grams

9-11

tablespoons

tablespoon milk (lukewarm)
FILLING
1

cup

brown sugar (lightly packed)

200 grams

1½ - 2

teaspoons

cinnamon

3.9 - 5.2 grams

⅓

cup

butter softened

83 grams
GLAZE
½

cup

powdered sugar/icing sugar

½

teaspoon

vanilla extract

1

tablespoon

cream (any type)

1

tablespoon

milk
Instructions
FILLING
In a small bowl whisk together brown sugar and cinnamon, set aside.
CINNAMON BUN DOUGH
In a large bowl whisk together flour,salt and sugar, add the yeast and mix gently, make a well in the middle and add egg, butter and vanilla, mix with a fork, slowly add milk (warm to a little bit warmer than room temperature, start with 9 tablespoons and add more if necessary). Continue to mix with a fork until it is almost all together.

Move to a lightly floured flat surface and knead for approximately 15 minutes or until dough becomes smooth and elastic. Form into a ball, cover with plastic and refrigerate for 40 minutes.

Remove from the fridge and roll into approximately 15 x 10 inch rectangle. Spread with the softened butter leaving a ½ inch border, then sprinkle with the sugar/cinnamon filling, roll up long side and slice into 9 slices, place the slices cut side up in a parchment paper lined 9 inch cake pan, leaving them about ½ inches apart. Cover well with a tea towel and let rise 2 hours in a draft free warm area.
GLAZE
In a small bowl mix together until smooth, icing sugar, vanilla, cream and milk should be quite thick. (if you want it thicker add more powdered sugar/icing sugar)

Pre-heat oven to 350F (180C).

Bake in the oven for approximately 20-25 minutes (test with a toothpick). Remove from oven and let cool completely before icing or eat warm. Enjoy!
Notes
This can also be made with a stand mixer. Knead with the dough hook for 5-6 minutes or until a soft compact dough is obtained. 
Nutrition