Irish Soda Bread is a yeast free bread ready in 45 minutes. The perfect addition to any delicious Soup or Stew.
My family loves to eat this bread with a Heart Beef Stew or one of our favourite Chickpea Soups.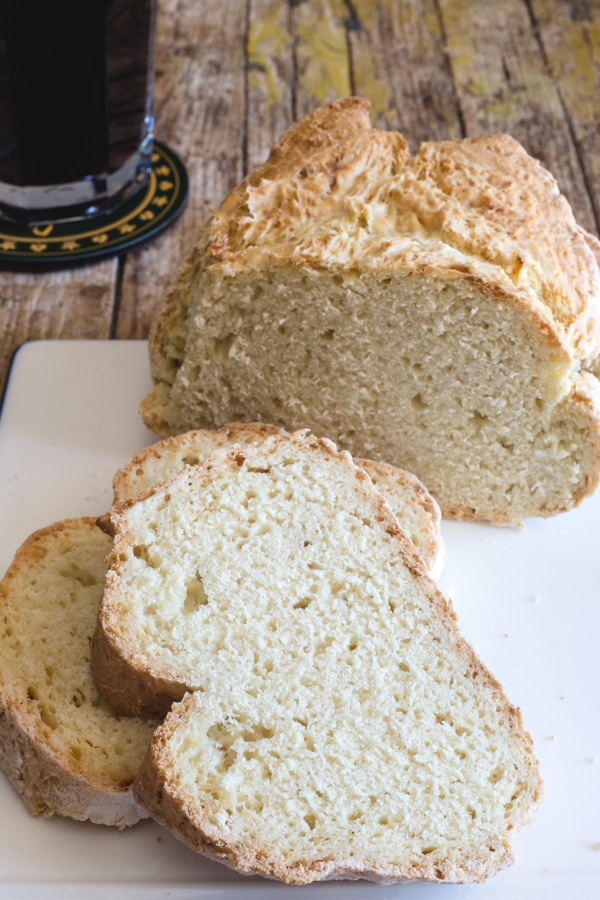 Last Fall my eldest daughter, my sister and I went on a 3 day visit to Dublin Ireland. I have always wanted to go and discover a part of my roots.
Yes it as Green as they say! And who can resist that accent? Even before we arrived, my daughter was raving about Irish Soda Bread and how good it was and we just had to try it.
So try it we did. I ordered a traditional Irish Stew and naturally it was served with a couple of slices of Irish Soda Bread.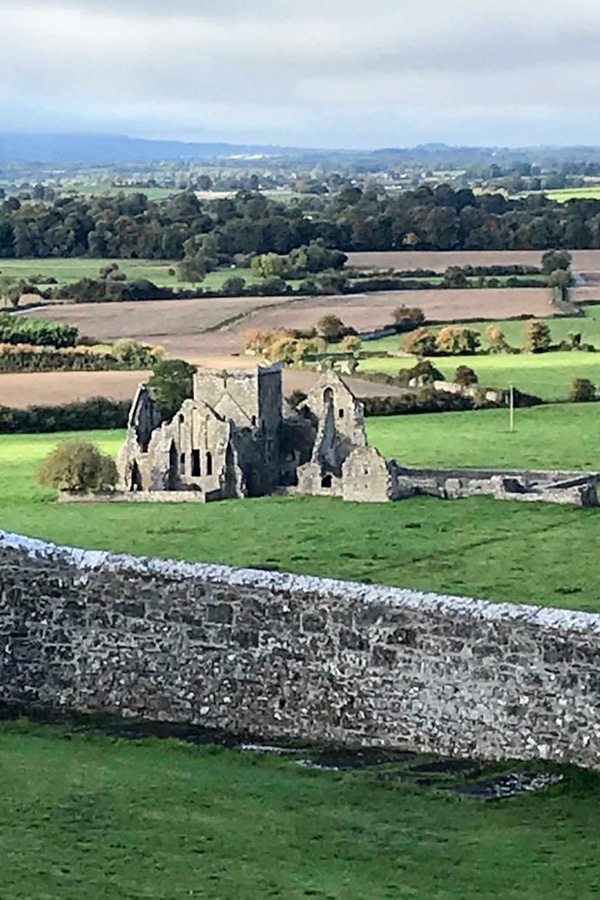 Yup, she was right, so good, I could have made a meal just out of the bread! I knew there were only a few ingredients, 5 ingredients to be exact in this no yeast Bread.
So after searching a bit on line I discovered a simple and easy recipe by non other than Gordon Ramsay. One of the main ingredients is Buttermilk, and since there is no buttermilk available in Italy, I would have to make my own.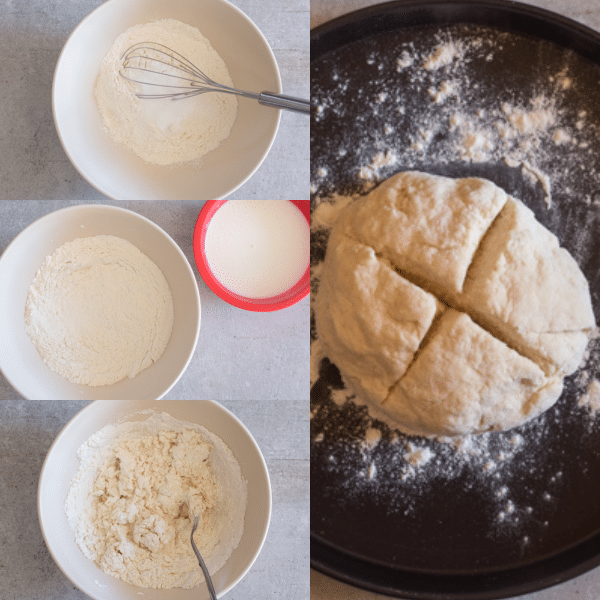 How to Make a Substitute for Buttermilk
When you buy store bought buttermilk you will notice how thick it is, your Homemade Substitute will not be that thick, although it will work just as well.
In order to make the homemade as thick as possible you can either use whole milk or what I did was, I used 2% milk and a couple of tablespoons of whole cream.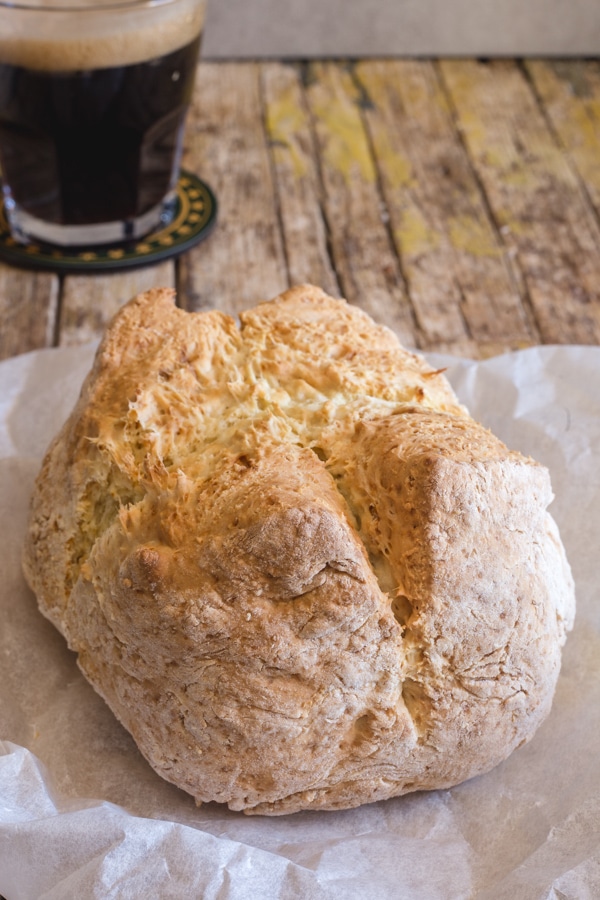 How to Store Irish Soda Bread
This is a smaller loaf so it pretty well gets eaten up in one sitting between 3-4 people. If you do have left overs be sure to wrap the extra bread in plastic and place in an airtight bag. It should keep for up to 3 or 4 days.
Irish Soda Bread can also be frozen, be sure to wrap in plastic and again place in an airtight bag, it will keep in the freezer for at least 2-3 months.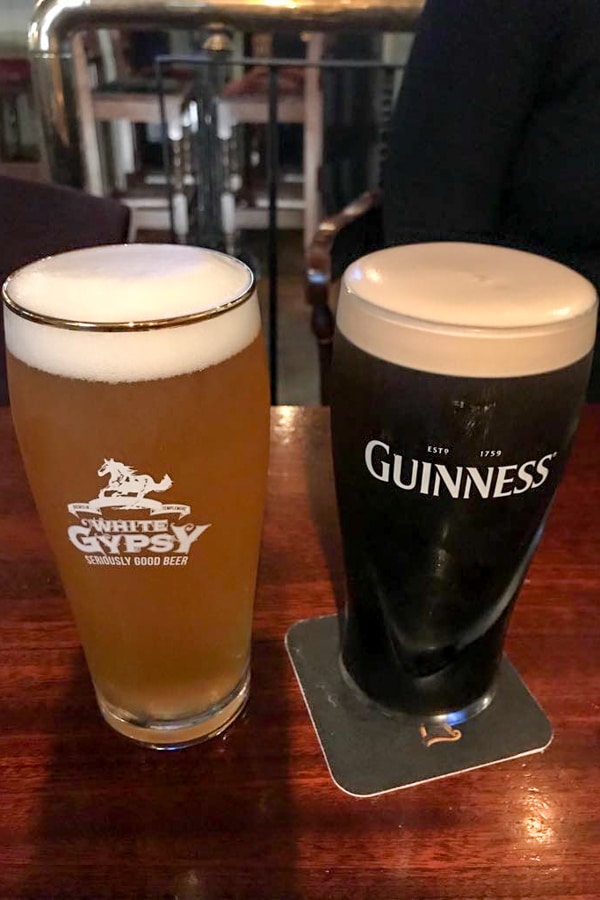 You can't go to Ireland with a tour and sample at the Guinness Brewery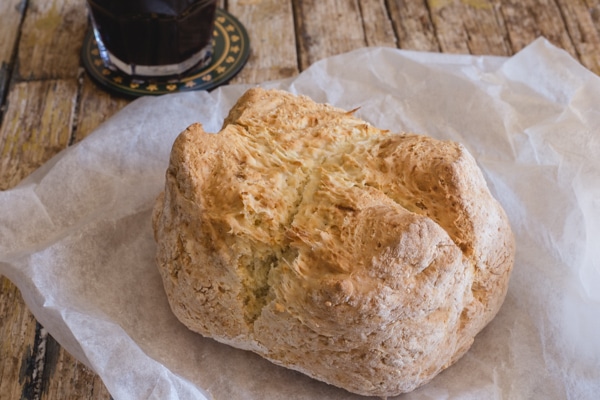 How to eat it
I love to serve this bread with a Hearty Sausage Stew or this delicious 2 Bean Soup, or you could even toast it and eat it for breakfast with a little butter and jam.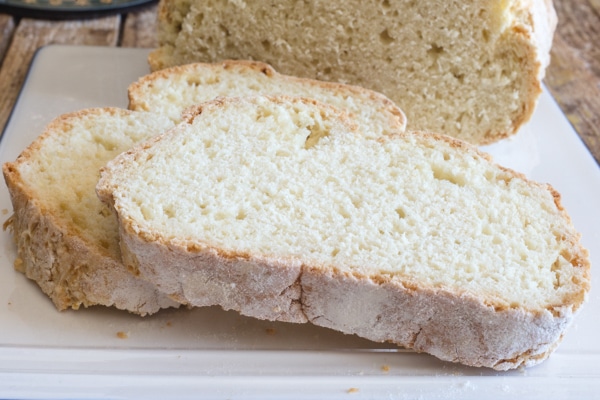 How to make the Best Irish Soda Bread
Start by making sure your Baking soda is active. Baking soda usually lasts about 9 – 12 months although some recommend changing after 6 months.
Whisk together the flour, sugar, baking soda and salt.
Add the buttermilk and mix with a fork.
Then move the mixture to a lightly floured surface, knead for about 30 seconds and form into a round loaf.
Place on a lightly greased pizza or cookie pan and bake.
Eat it warm and fresh out of the oven!
How to tell if Baking Soda is still Active
Mix half a cup of hot water with 1 teaspoon of baking powder, if it bubbles it's good, if not, throw it out and buy a new box!
How to Tell when the Bread is done
Remove the bread from the oven, turn it over and tap it on the bottom, if you hear a hollow sound it's done.
I hope you enjoy this Irish Soda Bread as much as we did! Buon Appetito.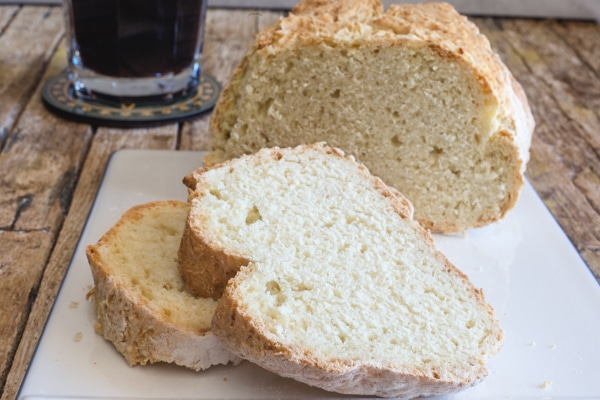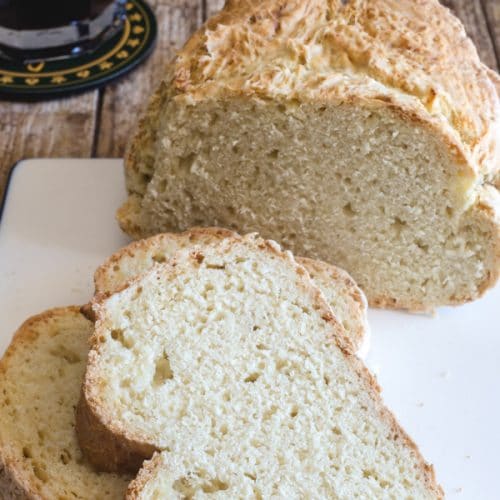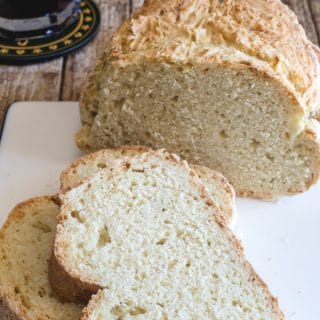 Irish Soda Bread
Irish Soda Bread is a yeast free bread ready in 45 minutes. The perfect addition to a delicious Soup or Stew.
Ingredients
2

cups

all purpose flour

1

tablespoon

granulated sugar

½

teaspoon

baking soda

½

teaspoon

salt

13

tablespoons

buttermilk* (¾ cup + 1 tablespoon)
Instructions
Pre-heat oven to 375F (190C). Lightly grease a small cookie sheet.

In a large bowl whisk together the flour, sugar, baking soda and salt, then add the buttermilk and mix together with a fork until almost combined.

Move the dough to a lightly floured flat surface and knead for 30 seconds only, form into an oval loaf (about 8 inches / 20 cm wide) place on prepared cookie sheet. And score the loaf with a deep cross with a serrated knife.

Bake for approximately 30-40 minutes or until bread is done. Serve warm. Enjoy!
Notes
*To make a homemade buttermilk substitute – place 13 tablespoons of whole milk in a bowl add 1 tablespoon of white vinegar let stand 10-15 minutes then stir to combine. Or place 11-12 tablespoons of 2% milk and add 1-2 tablespoons of whole or whipping cream. Stir to combine then add the 1 tablespoon of vinegar.
Nutrition
Calories:
1077
kcal
|
Carbohydrates:
212
g
|
Protein:
32
g
|
Fat:
9
g
|
Saturated Fat:
4
g
|
Polyunsaturated Fat:
1
g
|
Monounsaturated Fat:
2
g
|
Cholesterol:
21
mg
|
Sodium:
1920
mg
|
Potassium:
531
mg
|
Fiber:
7
g
|
Sugar:
22
g
|
Vitamin A:
322
IU
|
Calcium:
263
mg
|
Iron:
12
mg
Did You Make This Recipe?
Please leave a comment below or pin it to your Pinterest account!