Best Homemade Lemon Bread, a delicious moist,  Lemon Loaf Recipe. Made with fresh lemons and a simple lemon glaze. The perfect snack, dessert or even Breakfast Bread.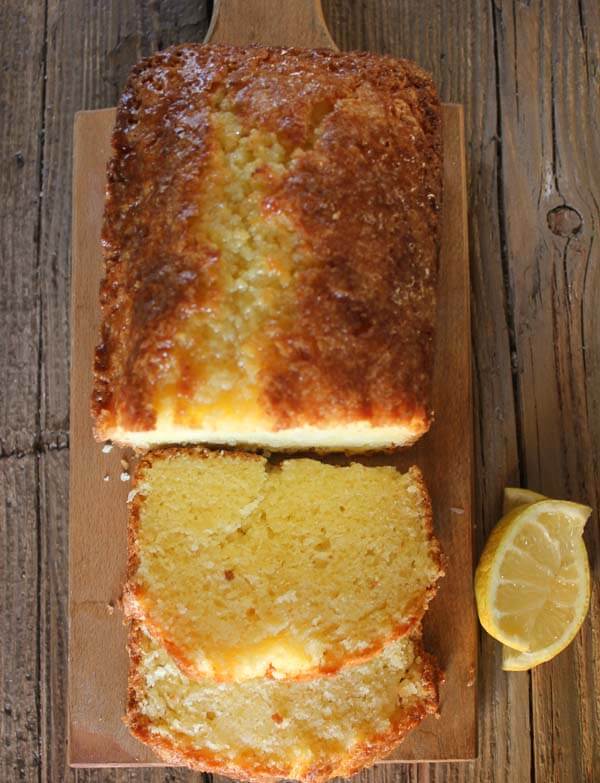 Homemade Lemon Bread
Now that I cookie baked myself out, I thought there's more to Christmas than just cookies and bars. So  I want to share one of the most delicious and requested quick breads I have ever eaten or made.
How to make the Lemon Bread
Whisk together flour, baking powder, salt and a portion of the sugar.
Then add the softened butter and mix until you have a coarse crumb mixture.
Stir in the lemon zest.
In another bowl beat the eggs slightly then add the milk and mix until combined.
Pour into the flour mixture and stir just until combined (about 18 stirs)
Pour into loaf pan and bake for approximately 1 – 1 1/4 hours.
Let cool completely before drizzling with the lemon syrup.
Lemon Bread. I love lemons. I love the smell of lemons, I love the taste of lemons, anything lemon is fine by me.
When I was a kid there was a lemon cologne we used to wear, I loved it, just wish I could find it again. This Easy Lemon Bread Recipe is a simple, easy and really good loaf that tastes so yummy.
It doesn't even need a heavy icing because the light  lemon syrup is the perfect finish. I can say I have been making this bread for over 20 years.
In my opinion it is the Best Lemon Bread Recipe Ever.
Every time I make this recipe I get asked for it, Lemon Loaf is one of my sister-in-law's favourites.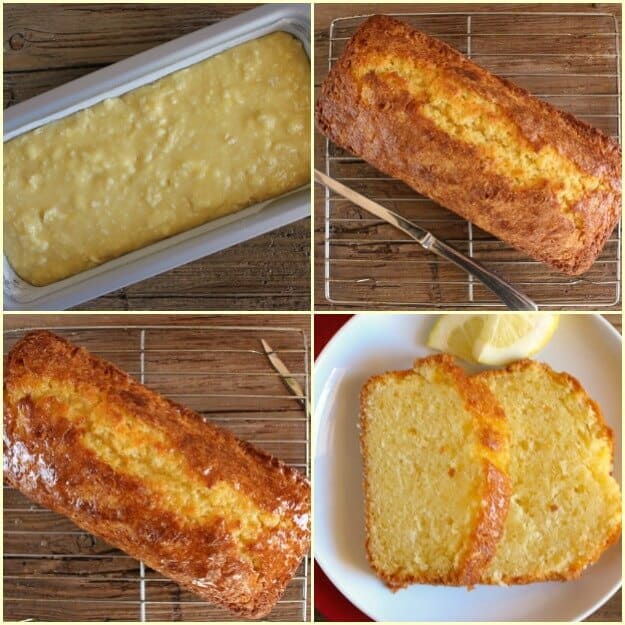 I usually make two and take one to her, she tells me it sure doesn't last long in their house. I can assure you it doesn't last long in mine either.
Best Homemade Lemon Bread is perfect as a breakfast bread or even with afternoon tea. It is so easy to make, no need for beaters, it is very much like making muffins.
All you need is a pastry blender (I usually use a fork) and a fork or wooden spoon for mixing.
That delicious lemony glaze is the perfect addition to this loaf, no need for any kind of icing and the tangy sweet taste is just what you need. You know it and I know it. Just remember it's Christmas, so eat now and worry about it later.
I think that is why I always adored Scarlet O'Hara, she had the right attitude,  "Tomorrow is another day". Enjoy!
More Lemon Recipes you may like.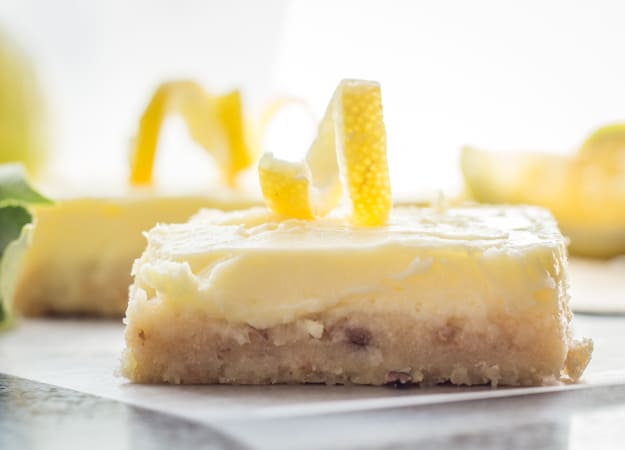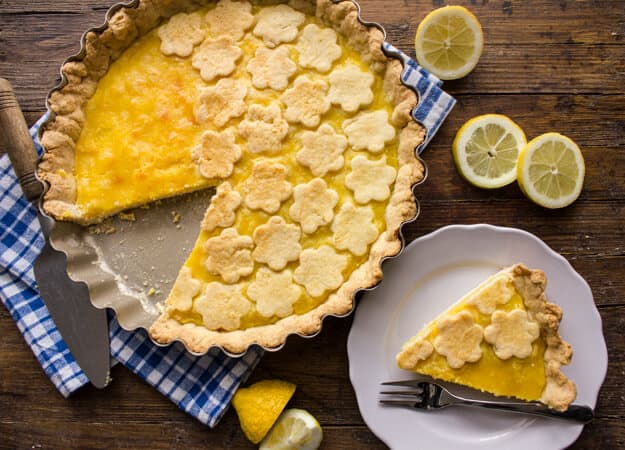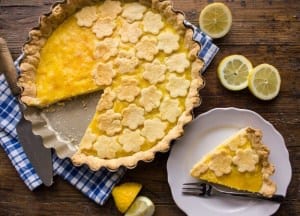 Italian Fresh Cream Lemon Cake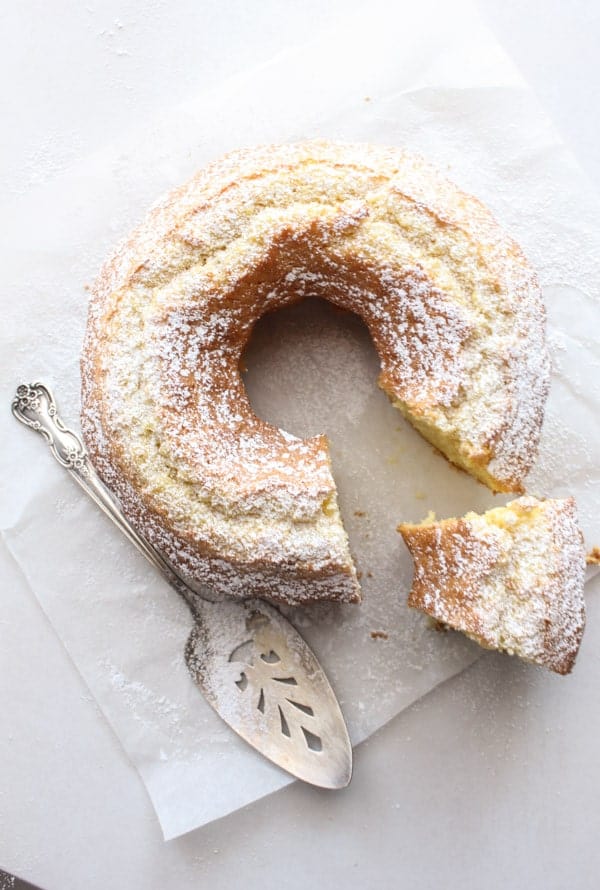 Toasted Coconut Lemon Ice Cream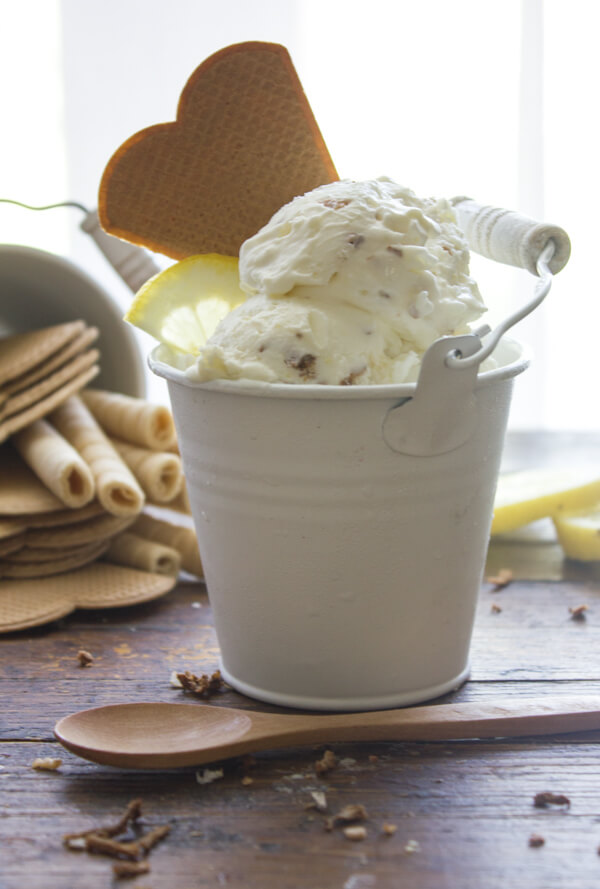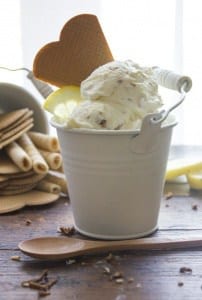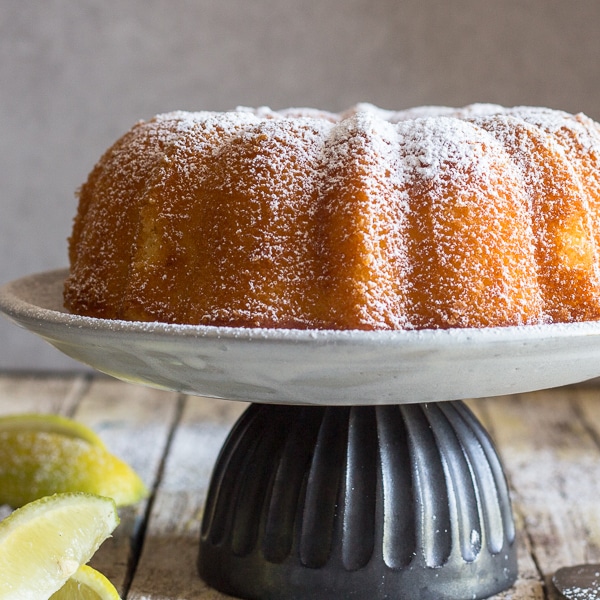 Best Homemade Lemon Bread
A delicious Lemony Sweet bread with a simple glaze.
Ingredients
1

tablespoon

grated lemon zest

(zest from 1 lemon)

2 1/4

cups

all purpose flour

(285 grams)

1 1/2

teaspoons

baking powder

3/4

teaspoon

salt*

1 1/4

cups

granulated sugar

(250 grams)

3/4

cup

butter softened*

(155 grams)

3

eggs (large)

3/4

cup

milk I used 2%)

(180 grams)
*If you use salted butter then use a pinch of salt.
GLAZE
4 1/2

teaspoons

lemon juice (I used 1 medium lemon)

2

tablespoons

granulated sugar
Instructions
Pre-heat oven to 350° (180° celsius), grease a 9x5 inch loaf pan.

In a large bowl whisk together flour, baking powder, salt and 1 1/4 cups sugar, add the softened butter and with a pastry blender blend until mixture resembles coarse crumbs. Stir in the lemon zest.

In a small bowl add eggs and beat lightly with a fork add milk and mix until combined, then pour this mixture into the flour mixture and stir just until flour is moistened.

In prepared loaf pan add the batter and bake for 1 - 1 1/4 hours (or until tooth pick comes out clean). Cool then move to a wire rack.
GLAZE
In a small pot add the 4 1/2 teaspoons of lemon juice and 2 tablespoons of sugar, over medium heat stirring constantly bring to a boil until thickened. With a pastry brush, brush syrup over the top of the bread. Enjoy!
Notes
Be sure to watch the Video at the top of the post!
Nutrition
Calories:
291
kcal
Carbohydrates:
39
g
Protein:
4
g
Fat:
13
g
Saturated Fat:
7
g
Cholesterol:
72
mg
Sodium:
270
mg
Potassium:
114
mg
Sugar:
21
g
Vitamin A:
430
IU
Vitamin C:
1.4
mg
Calcium:
52
mg
Iron:
1.3
mg
Updated from December 13, 2014.

Pin it for Later
.