The Italian equivalent to Chicken Noodle Soup is Minestrina, the Italian Feel Better Soup. Simple yet delicious.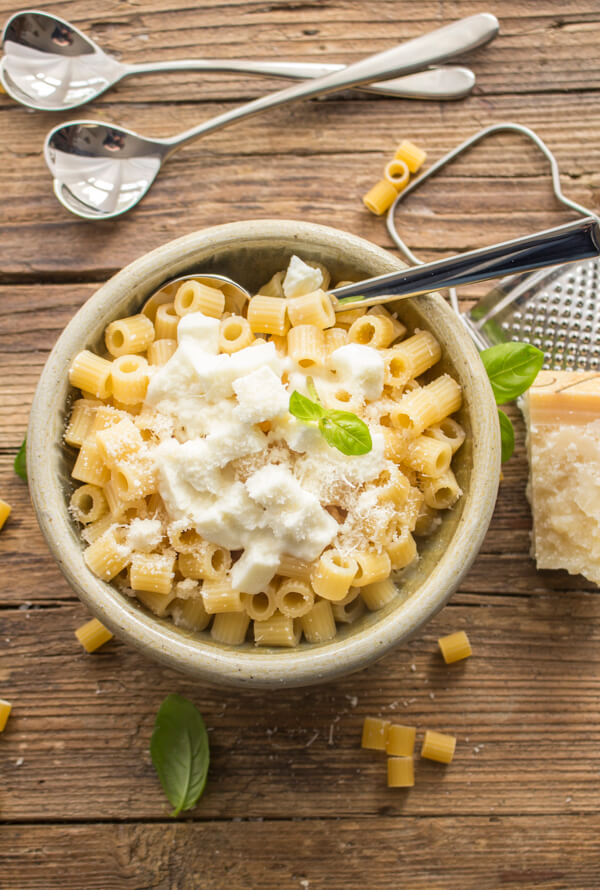 Whenever one of us wasn't feeling well, my Mom would make chicken noodle soup or when we had the flu and our stomachs were off. We were always served toast spread with Jam, butter was a no no and the crusts were always cut off.
She would serve it on one of those trays with the little legs and the best part was we got to eat in bed!
Well here in Italy it is a little different. Whenever anyone was not well my mother-in-law would cook up some Minestrina and the occasional Mulled Wine.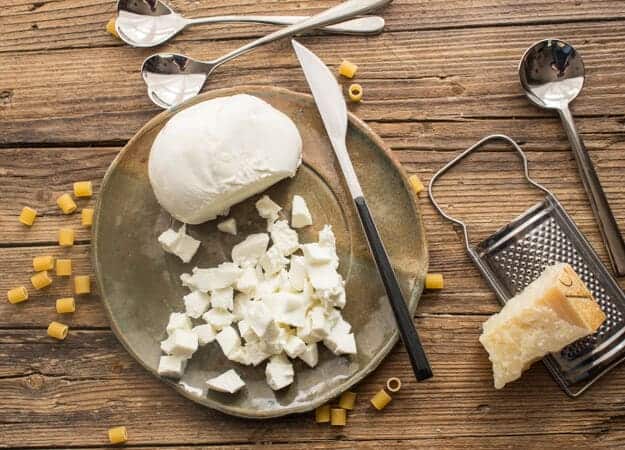 The first time she served this was of course over 20 years ago and we were at her house for lunch. So who was not feeling well? Antonio, my father-in-law.
Of course whenever something significant was served, for example Minestrina, I was always asked if my mother made this too whenever anyone was not well.
Minestrina Italian Feel Better Soup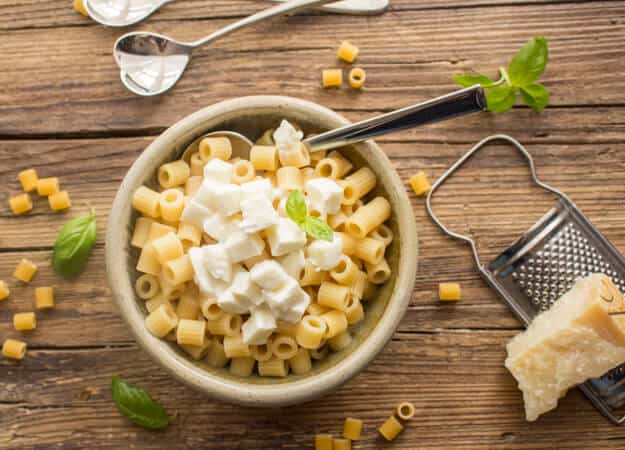 When I explained (or my future husband would explain since at that time my Italian was less than zero), what my mother would make. They would always look at me with such great intensity and disbelief. Chicken soup was ok but Toast, you must be kidding!
So when I sat down to this incredibly simple bowl of ditaloni (small pasta), a generous helping of small cubes of fresh mozzarella, a drizzle of olive oil and a good sprinkling of freshly grated Parmesan Cheese, I knew I would not mind ever being sick.
In fact, there have been quite a few days when I have served a big bowl of Minestrina. At the beginning the Italian would ask "who's sick", "No one, I just love the stuff". Buon Appetito!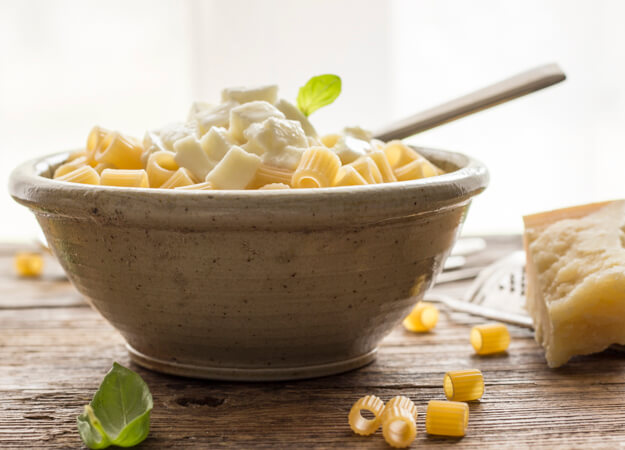 Minestrina Italian Feel Better Soup
Minestrina, Italian Feel Better Soup, the Italian answer to Chicken Soup, fast, easy and delicious. Made with double cheese.
Ingredients
3

cups

small pasta cooked (ditaloni)

1 1/2

cups

small cubes fresh mozzarella

1/4

cup

freshly grated Parmesan Cheese

2

tablespoons

olive oil for drizzling
Instructions
In a large pot of salted boiling water cook past al dente. Do not throw away the water.

In 3-4 soup bowls add some cubed fresh mozzarella, top with drained pasta and some pasta water, top with more cubed mozzarella, drizzle with olive oil and sprinkle with parmesan cheese. Serve immediately. Enjoy!
Nutrition