Vanilla Cake with Mascarpone Cream Frosting, a delicious recipe that makes the perfect Birthday Cake. So Pretty.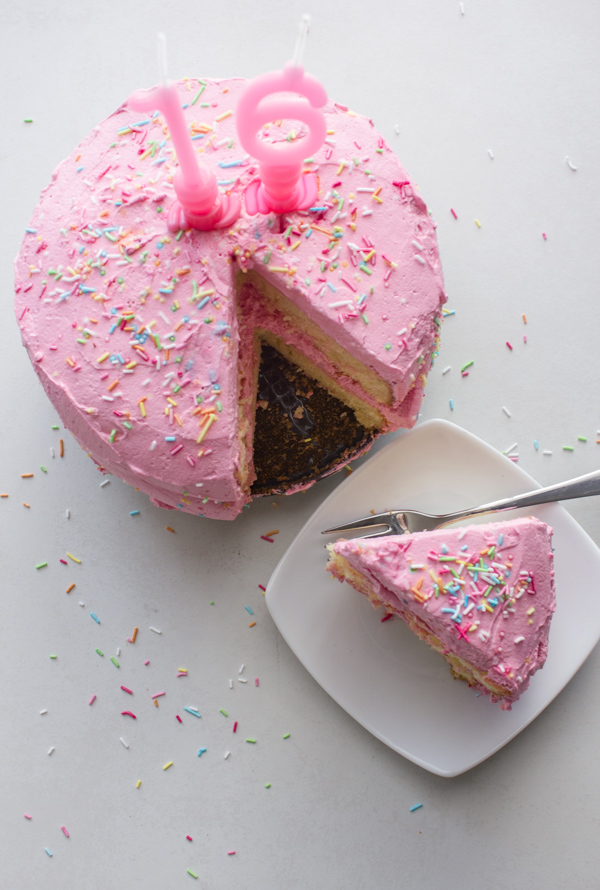 My youngest daughter just turned 16 and I asked her as I usually do at this time of the year what kind of cake she would like me to make for her birthday.
And what a surprise, she chose a pink double layer vanilla cake, and "don't forget the sprinkles Ma", a girly cake, she must be growing up! A Vanilla Cake With Mascarpone Cream Frosting to be exact.
She had a nice little celebration with family yesterday and on the weekend with friends. Sixteen is not a big birthday celebration like it is in North America, the big one here is eighteen. I think she is already starting to plan that one.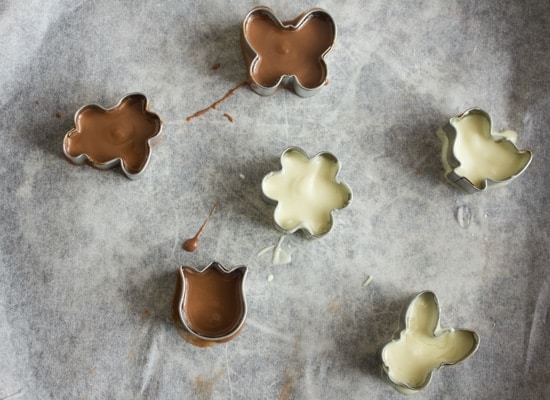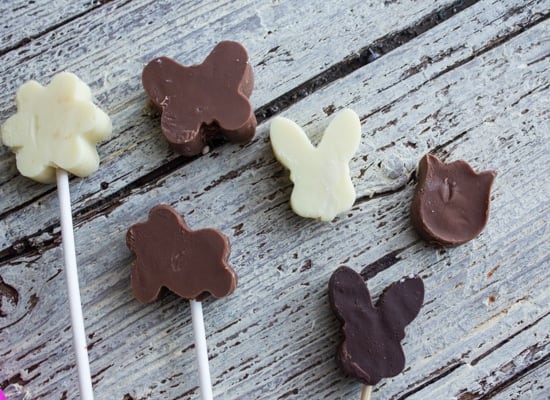 But for this one I tried to make everyone happy. Naturally the birthday girl, but also the birthday girl's father. I wanted to make a double layer vanilla cake, but I know he doesn't like butter cream icing.
I know, "What?!", too sweet he insists. So I decided a deliciously creamy Mascarpone frosting would be perfect. Everyone loved the Coconut Cake that my cousin made so much, that I couldn't resist not using it again to create this Vanilla Cake with Mascarpone Frosting. T
his vanilla cake was originally from Martha Stewart.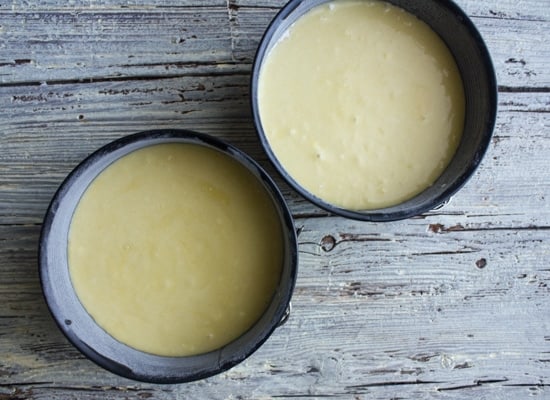 I wanted to fancy it up a bit not just with sprinkles but also with some chocolate cut outs.
A while back, I purchased a package of cookie cutters that turned out to be a lot smaller than I imagined, strange because they were also quite deep. Which made them perfect for chocolate molds.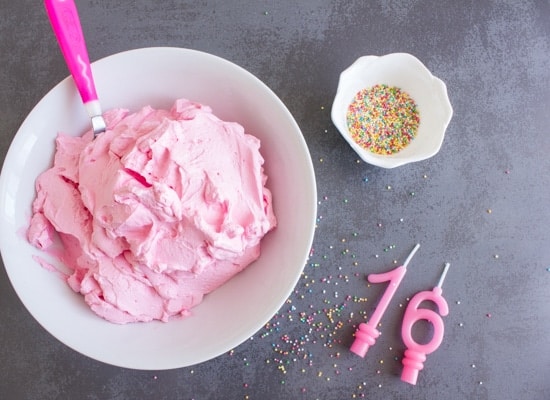 I thought it might be a good idea to use the chocolate cut-outs as lollipops and then use them to decorate the top of the Vanilla Cake with Mascarpone Cream Frosting Birthday Cake.
I am certainly no cake decorator, but I think this simple, easy cake turned out pretty cute, but the most important thing is that it tasted delicious. The birthday girl and her father were both happy. Enjoy!
Vanilla Cake with Mascarpone Cream Frosting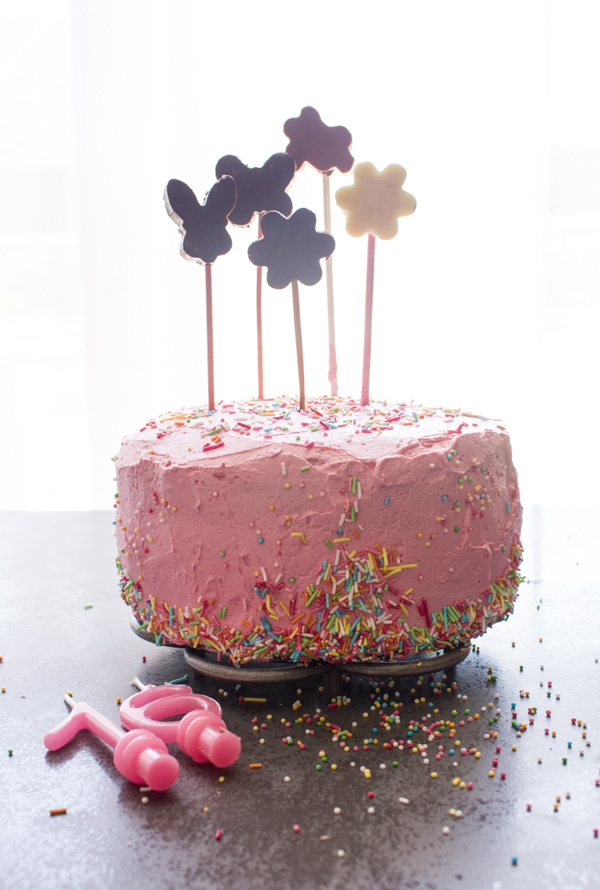 Vanilla Cake with Mascarpone Cream Frosting
Vanilla Cake with Mascarpone Cream Frosting, an easy, simple made from scratch cake recipe, topped with an easy creamy whipped frosting.
Ingredients
FOR THE CAKE
1/2

cup

butter

125 grams

2

cups

flour

280 grams

1

tablespoon

baking powder

15 grams

1/2

teaspoon

salt

2.3 grams

1 1/2

cups

sugar

300 grams

3

large eggs at room temperature

1

cup

milk

250 grams

1

teaspoon

vanilla

5 grams
FOR THE FROSTING
1 1/4

cups

cream whipping or whole cream

whipping or whole crea(312 grams

1

cup

mascarpone

250 grams

1-2

tablespoons

powdered/icing sugar

15.60 grams

food colouring if desired
CHOCOLATE CUT OUTS
melted chocolate

small cookie cutters
Instructions
Pre-heat oven to 350°(180° celsius), lightly grease and flour two 8" cake pans.
FOR THE CAKE
In a medium bowl at medium speed beat together butter and sugar for 2 minutes until combined then add eggs and beat, combine well. In a medium bowl whisk together flour, baking powder and salt. then gradually add flour mixture, beating on low until combined. Add milk and vanilla and continue beating until combined. Divide batter into prepared pans. Bake until golden (use toothpick to test for doneness), approximately 30-35 minutes. Remove and let cool completely on wire racks. At this point I wrapped the cake in plastic and froze over night.

Remove cake from the freezer and let sit 30 minutes.
FOR THE FROSTING
Meanwhile make the frosting, whip the cream until soft peaks appear, then add the Mascarpone and sugar, beat until thick, approximately 1 or 2 minutes.

Frost the cake and add sprinkles if desired. Refrigerate until ready to serve, remove from fridge 30 minutes before serving.
CHOCOLATE CUT OUTS
Melt chocolate over a pot of boiling water (make sure water does not touch bowl), pour chocolate into cookie molds, filling 3/4 full, refrigerate no more than 15-20 minutes, remove from fridge and gently push chocolate out of the molds with the tip of a wooden spoon, then gently push in the pointed end of lollipop stick (I used kabob sticks because they had pointed ends and then I coloured the stick with edible markers). Refrigerate until needed.
Nutrition