Too much Zucchini? Make some delicious Cheesy Zucchini Bites, double cheese makes these the perfect side dish or appetizer.
Cheesy Zucchini Bites
Well we are heading into Zucchini Overload Season! But after you taste these Zucchini Bites made with double cheese, you will be glad to have a few extra zucchini hanging around.
I have to be honest and say I don't have that overload of Zucchini that I used to have a few years ago. With my mother-in-law not planting anymore and the Italian a little bit on the lazy side with the garden (ok me too) I tend to be buying more and more veggies at the market.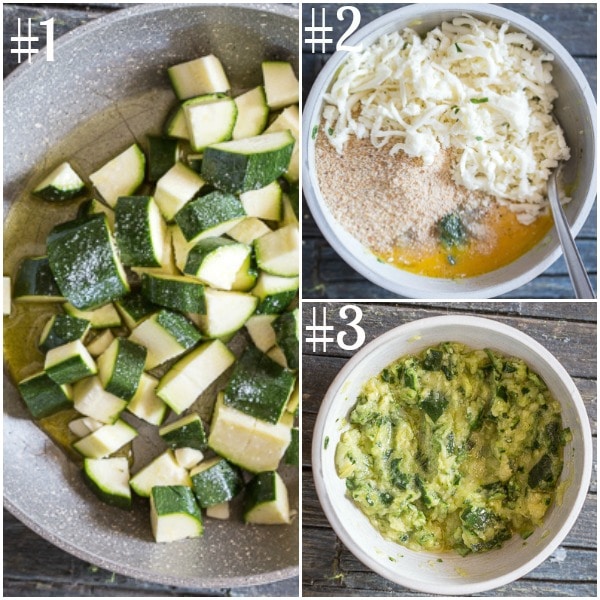 ---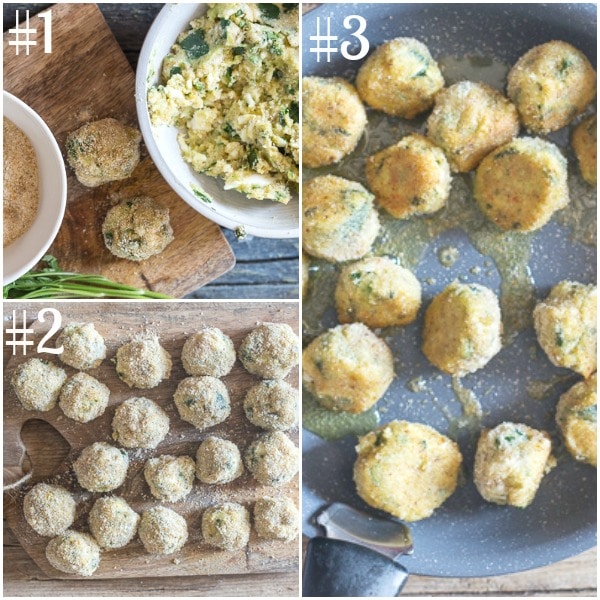 What are the ingredients for Zucchini Bites
Zucchini
Firm Mozzarella
Grated Parmesan Cheese
One Egg
Bread Crumbs
Fresh Parsley
Garlic
Salt and Pepper
These Double Cheese Zucchini Bites are very easy to put together and the ingredients are easy to find. And you probably already have them in your kitchen. Simple and Delicious, exactly what Summer is all about.
More Delicious Zucchini Recipes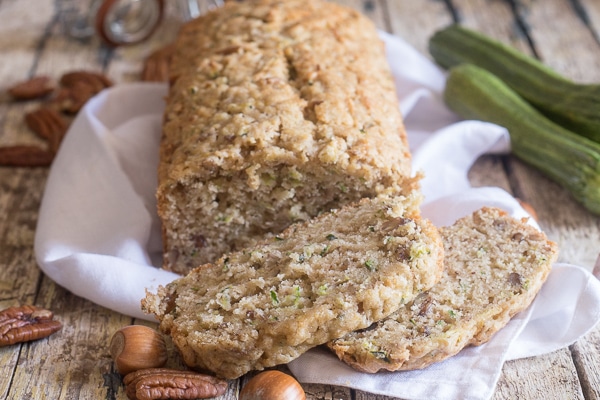 Creamy Italian Zucchini Risotto
Zucchini Cake Donuts with Light Cream Cheese Frosting
These Zucchini Bites can be cooked a number of ways, including,  deep-fried, which many Italians like to do, pan-fried which is the way I made them or even baked which would make these not only delicious but healthy too and only 40 calories for one!
Once the bites have been formed it is best to refrigerate them for about an hour or if your house is extremely hot like mine 2 or 3 hours would be best (you don't want them to fall apart while cooking.
I actually left them in the fridge over night and cooked them the next day.
They can also be frozen, just place them uncooked in an airtight container or freezer bag (single layer) and they can be frozen for up to a month!
So whatever you make with your extra zucchini, I hope you will keep a couple aside and try these Cheesy Zucchini Bites. And of course don't forget to let me know what you think of them. Buon Appetito!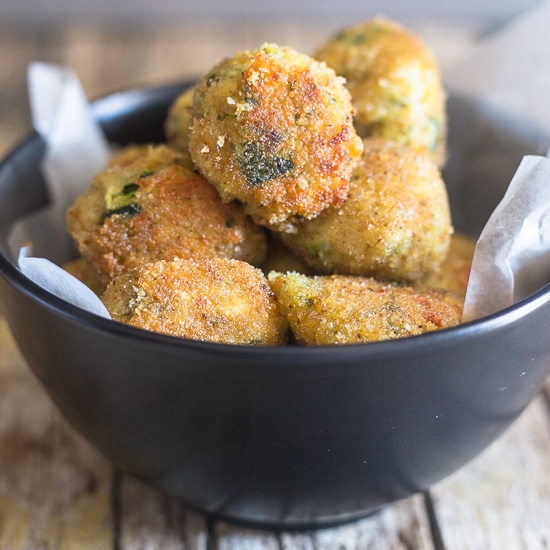 Cheesy Zucchini Bites
Too much Zucchini? Make some delicious Cheesy Zucchini Bites, double cheese makes these the perfect side dish or appetizer.
Ingredients
FOR THE ZUCCHINI BITES
1-2

tablespoons

olive oil

2

medium

zucchini

(chopped small)

1

clove

minced garlic

1/4

cup

water

3/4

cup

shredded firm mozzarella

(1 cup if you like it extra cheesy)

2

tablespoons

freshly grated parmesan cheese

1

egg

(large)

1/4

cup

+ 2 tablespoons bread crumbs

1-2

tablespoons

fresh chopped Italian parsley

1/4

teaspoon

salt

1-2

dashes

pepper
EXTRAS (FOR ROLLING)
1/4

cup

bread crumbs

(approximately for rolling)
Instructions
In a medium frying pan add the olive oil, chopped zucchini, minced garlic, salt and water. Cook covered on medium low heat for approximately 10-15 minutes (make sure the zucchini does not brown, you want it tender), remove cover and continue to cook on low until the water has evaporated and zucchini is tender.

Then remove from heat place in a large bowl and squish with a fork. To the bowl add the shredded mozzarella, parmesan cheese, egg, bread crumbs (1/4 cup + 2 tablespoons), parsley and pepper, combine gently until compact.

Form into 19 balls, then roll the zucchini balls in the 1/4 cup of bread crumbs, place on a plate, cover with plastic and refrigerate for at least an hour**.

Remove from the fridge and either deep fry in hot oil (350 F / 180 C) until golden, or pan fry in a little hot oil, turn once or twice until golden, or bake in a pre heated 350F / 180C oven for approximately 25-30 minutes. Sprinkle with a little salt before serving. Enjoy/!
Can be refrigerated overnight and cooked the next day.
Nutrition
Calories:
40
kcal
Carbohydrates:
2
g
Protein:
2
g
Fat:
2
g
Cholesterol:
12
mg
Sodium:
92
mg
Potassium:
65
mg
Vitamin A:
105
IU
Vitamin C:
4
mg
Calcium:
38
mg
Iron:
0.3
mg