Baileys Frozen Mochaccino, can't get much better than No-Bake, Chocolate, Coffee and Baileys. Perfect and Delicious.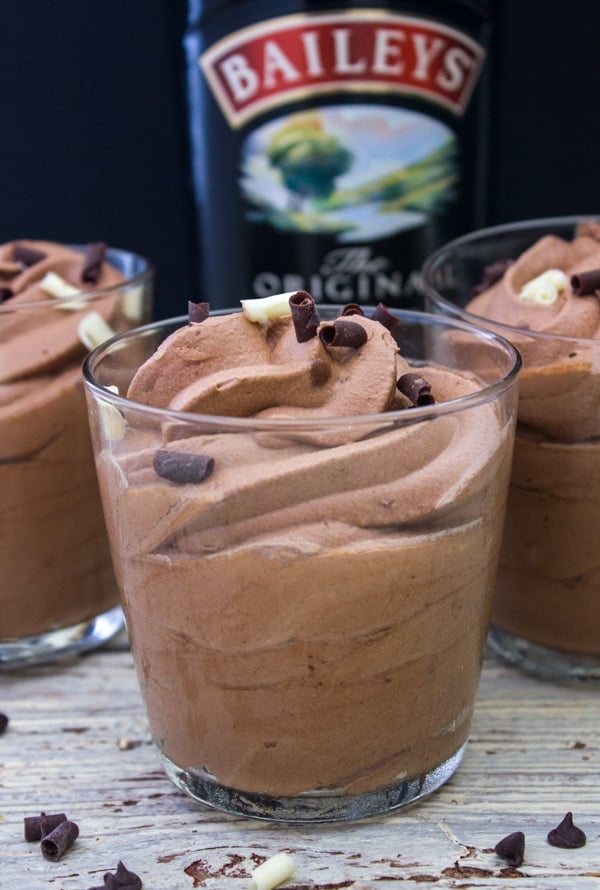 I don't know if I have mentioned this before but I will say it again just in case.  If there is one liqueur that I love it is Baileys.  In my coffee no, but over a couple of ice cubes, sure why not!
 It's a great liqueur for adding to desserts,  as I did with simple truffles, not too strong or overwhelming, a couple of tablespoons will do it.
So naturally why not add it to a delicious creamy dessert like this Baileys Frozen Mochaccino? And make it even better combine it with chocolate and coffee! Yes.I decided to serve this as a friendly get together dessert.  
Be sure to watch the Video!
When we have friends over our really good friend a self taught cook is always ready and willing to take over the kitchen, and I can't every say no let me!  But dessert he doesn't do!
 Which is all good for me because I love making desserts, especially  a frozen dessert.  Baileys Frozen Mochaccino is so deliciously creamy  you may eat 2 bowls just like my husband did.  
He wanted to make sure it really was as good as he thought!  And yes it was!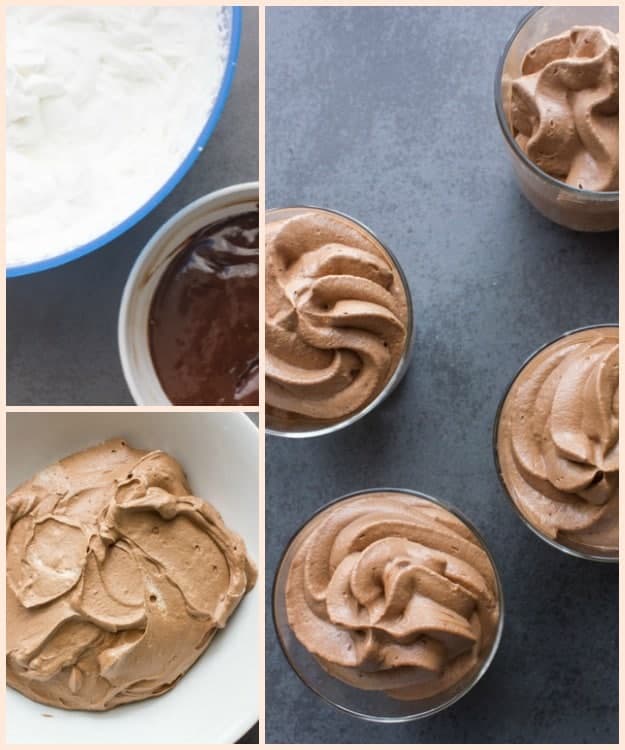 I wouldn't exactly call this an ice cream.  It is so incredibly creamy and smooth and it stays that way even when it has been frozen.
Before I discovered No-Churn Ice Cream I would  find that sometimes ice cream no matter how creamy it was would form ice crystals, but this Frozen Mochaccino remains creamy.
But to tell the truth I don't think we gave it enough time to form ice crystals.
Believe me this would make an amazing Easy Summer Dessert.
Haha, but not Baileys Frozen Mochaccino.  Sort of reminds me of a frozen, out-of-this-world-creamy (I know I keep saying creamy but it seriously is) mousse!  But better.  Enjoy!
Baileys Frozen Mochaccino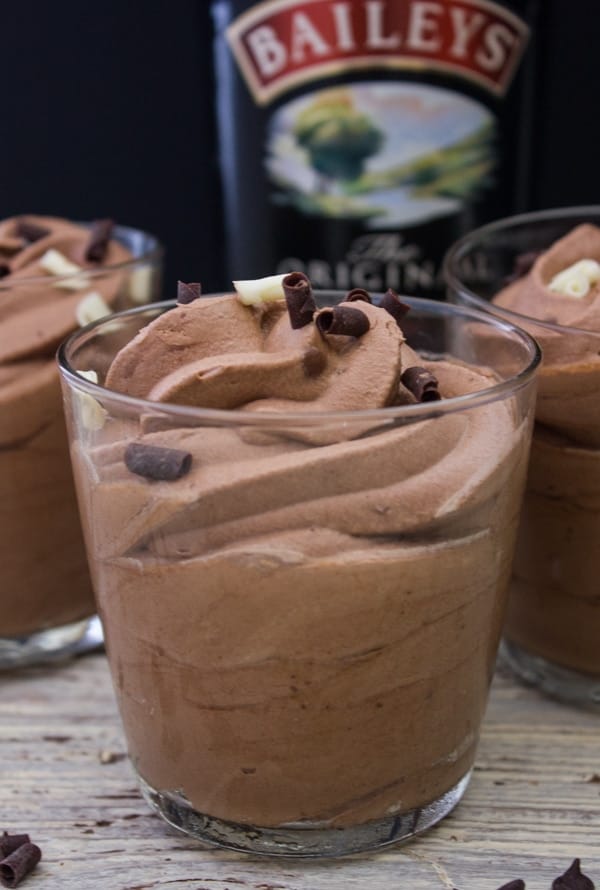 Baileys Frozen Mochaccino
Baileys Frozen Mochaccino a delicious creamy frozen dessert you will ever taste. A must try. The perfect no-bake better than ice cream treat.
Ingredients
1/2

cup

sugar

(125 grams)

1/4

cup

really strong coffee (I used espresso)

(62 1/2 grams)

1/4

cup

water

(62 1/2 grams)

1

cup

unsweetened mini chocolate chips

(180 grams)

2

tablespoons

Baileys

(30 grams)

1 1/2

cups

whipping cream

(375 grams)
Instructions
In a small pot add sugar, coffee and water bring to a boil and continue at a slow boil for approximately 2 minutes.

Remove from heat.

Add chocolate chips, Baileys and boiled mixture stir until melted and smooth pour mixture into a blender and blend for approximately 2-3 minutes.

Let cool to room temperature.

In a medium bowl beat whipping cream until stiff, fold in the cooled chocolate mixture. Pour into individual serving bowls. Cover with plastic wrap (make sure the plastic touches the top of the chocolate mixture). Freeze for at least 8 hours or over-night. Let sit 15-20 minutes before serving. Top with additional whipped cream if desired before serving. Enjoy!
Nutrition
Calories:
449
kcal
|
Carbohydrates:
37
g
|
Protein:
3
g
|
Fat:
31
g
|
Saturated Fat:
22
g
|
Cholesterol:
81
mg
|
Sodium:
55
mg
|
Potassium:
234
mg
|
Fiber:
1
g
|
Sugar:
29
g
|
Vitamin A:
17.5
%
|
Vitamin C:
0.6
%
|
Calcium:
13
%
|
Iron:
2.1
%