Baileys Thick and Creamy Iced Coffee, when the summer is too hot, make a few of these fast and easy iced coffees made with Baileys, whipped cream, chocolate and cold coffee, add some ice and Summer just got a lot cooler.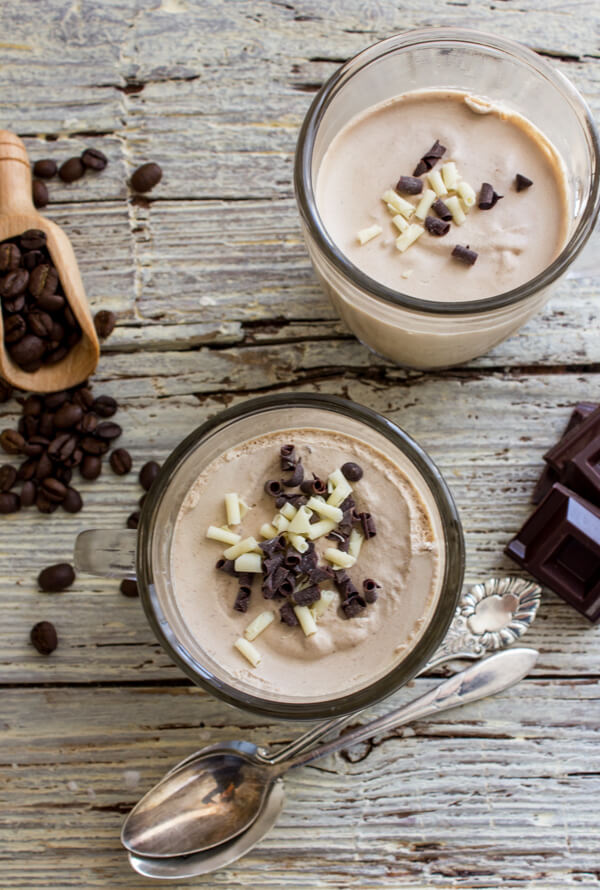 I don't know about where you are but the heat has certainly been turned on in my part of the world. And I don't like it! One thing I do like though is coffee, Coffee Ice Cream even a Creamy Coffee Pastry Cream.
But when it's hot I just can't bear to drink hot coffee and cold by itself, hum no thanks. Too boring! So naturally a nice Iced Coffee is soooo good and just what we want and need.
And what goes better with coffee next to chocolate? You got it, Baileys! And what's even better, yes my friends, Baileys and Chocolate!
I actually made this Creamy Iced Coffee two ways, and I still can't decide which I like best. The first way came out nice and thick, sort of Dessert in a Drink.
The second way I added a few ice cubes, stirred it all up and it became the iced cold drink I had been dreaming about.
I can't say I prefer one over the other, because sitting back with a spoon in one hand and this Dessert Drink in another was total bliss. Just ask the Italian!
But then again, sipping on this Easy Cold Iced Coffee wasn't too difficult either.
Baileys Thick and Creamy Iced Coffee
It is really easy to make, all I did was whip up some cream, mix the cold coffee, melted chocolate and just a tiny bit of sugar (don't want to go overboard 😉 ) and Baileys.
Then I refrigerated it for a bit until it got cold. Mixed it gently with the whipped cream, back in the fridge it went for about 30 minutes.
And there you have my answer to cooling down this long hot summer. Enjoy!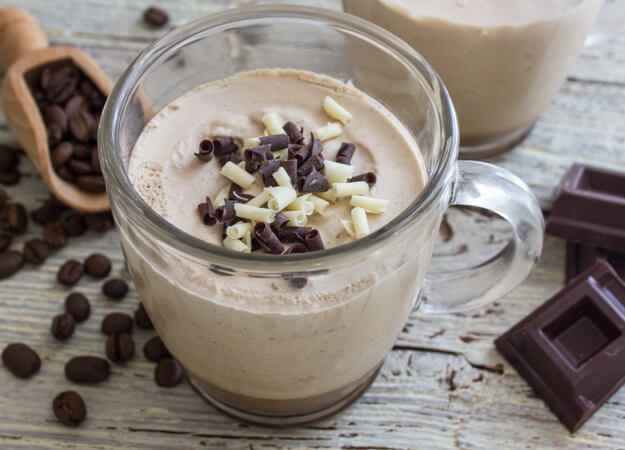 Baileys Thick and Creamy Iced Coffee
An easy Baileys Homemade cold, chocolatey, creamy Iced Coffee. Make it as a dessert drink or as a perfect summertime cool down refreshment.
Ingredients
1

cup

whole/whipping cream

250 ml

½

cup

strong very hot coffee

118 grams

1½

teaspoons

sugar

6 grams

1

ounce

dark chocolate good quality

28 grams

1½ -2

tablespoons

Baileys

22-30 grams
Instructions
In a medium bowl whisk together the hot coffee, sugar and chopped chocolate until smooth, let cool then stir in the Baileys. Refrigerate for approximately 20 minutes.

Whip the cream until stiff peaks appear, slowly add the coffee mixture, stir gently until combined. Refrigerate 1-2 hours or freeze 30-60 minutes.

Stir gently before serving, top with whipped or chocolate shavings if desired, or serve frozen with a spoon. Enjoy!
Nutrition