Thick and creamy Baileys iced coffee is an indulgent slightly sweet beverage that combines the rich flavors of Irish Cream with the refreshing chill of cold coffee. With only 5 ingredients it's simple to whip up for brunch, an after dinner cocktail or anytime you want!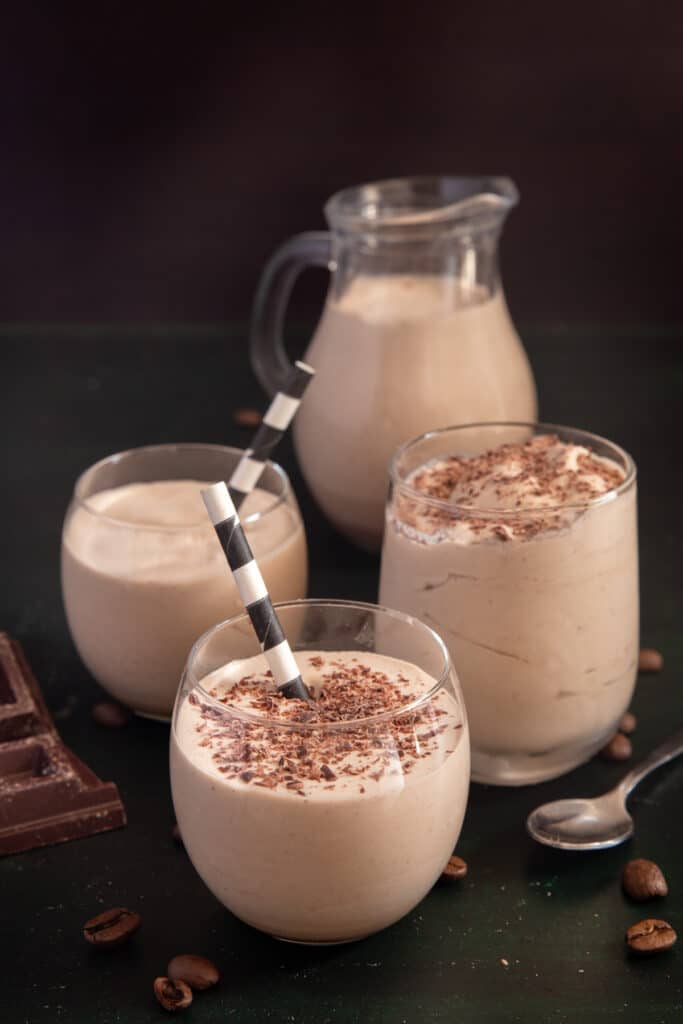 With its velvety texture and smooth taste, this Baileys iced coffee recipe is the perfect treat for coffee lovers looking for a cold, luscious and satisfying summer drink! Served chilled or frozen, it's the best way to cool down on a hot day.
Ingredients Needed to make a Baileys Iced Coffee
Iced coffee with Baileys only requires a few simple ingredients to get started! Add these to your grocery list:
Whole cream or whipping cream: This adds a creamy decadence.
Coffee: I recommend a strong blend of freshly brewed coffee but you can use whatever type of hot coffee you normally drink. Your coffee will need to be hot to dissolve the sugar properly.
Sugar: Granulated sugar adds just a touch of sweet taste.
Dark chocolate: A good quality dark chocolate enhances the cocoa taste of the Irish cream liqueur.
Baileys Irish Cream: Although they do sell the alcohol in miniature versions, you might want to buy a whole bottle as you will want to make this cold brew cocktail over and over again!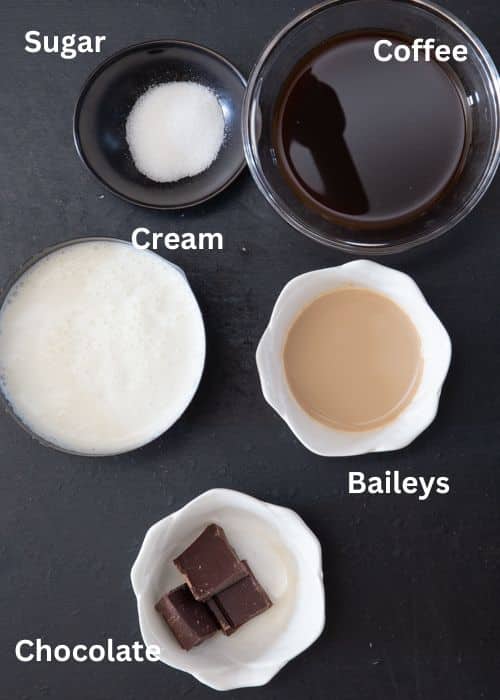 When it's hot outside, a cold Italian iced coffee always tastes so much better than anything warm and while I love coffee ice cream sometimes life just begs for something little more! A little something more with Baileys!
This iced Baileys combines creamy whipping cream with chilled coffee, decadent chocolate and Baileys for the best dessert drink! Serve it chilled on the rocks or frozen, I honestly can't decide what I love more. Other Bailey's favorites we love include this Baileys frozen mochaccino and Baileys chocolate chip no churn ice cream.
How to Make Baileys Iced Coffee
Make your Baileys iced coffee mixture first by combining the hot coffee, granulated sugar and chopped chocolate in a medium sized bowl and whisking until smooth. Cool then add in the Baileys refrigerate for approximately 20 minutes.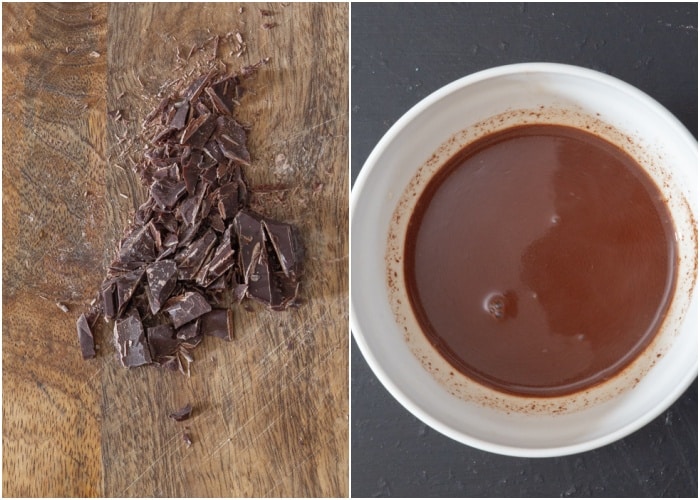 Next, whip your heavy cream in an electric mixer until stiff peaks appear.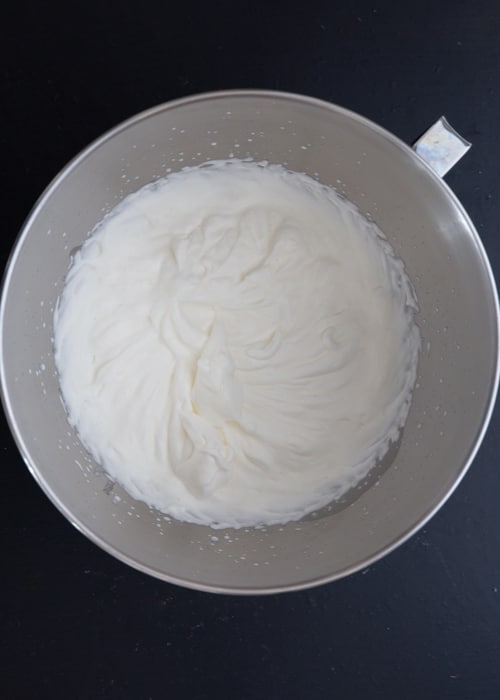 Slowly add the chilled coffee mixture and stir gently to combine.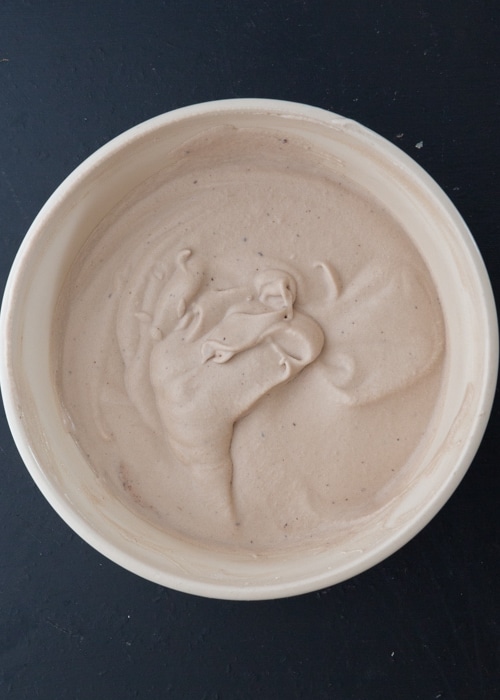 Refrigerate or freeze your Baileys iced coffee mixture before serving.
Before serving, stir gently and then add to a glass with ice or serve frozen with a spoon. Add whipped cream or chocolate shavings if desired!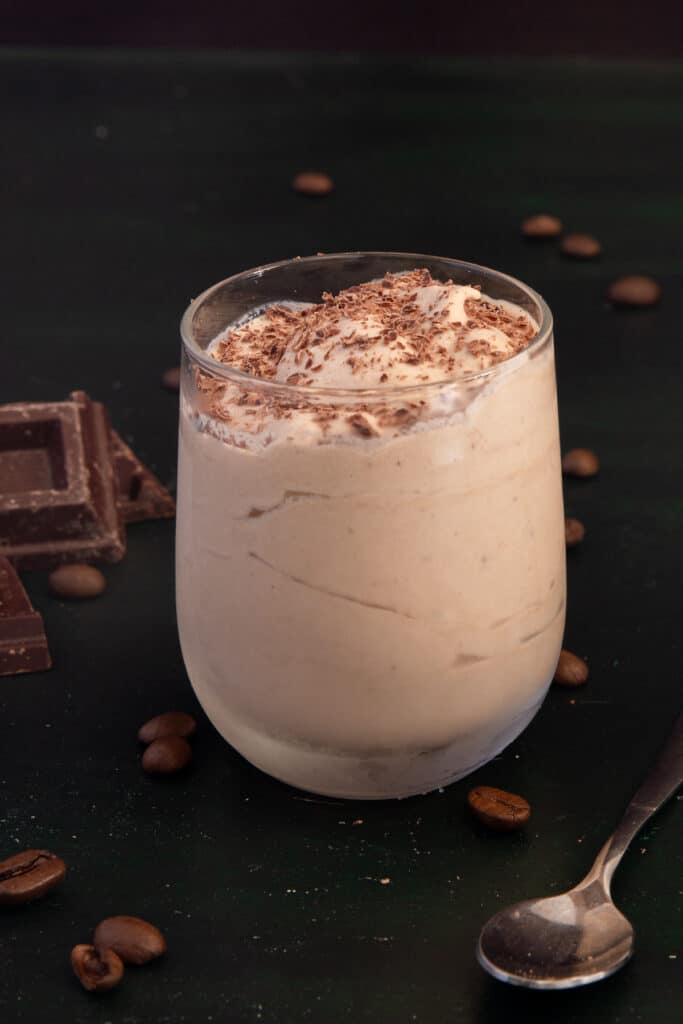 Topping Ideas
There are so many fun ways to serve your iced coffee with Baileys! Here are a few favorites:
Why You'll Love this Baileys Iced Coffee Recipe
For coffee lovers: If you love all things coffee from cold brew to frozen concoctions, you will love this Baileys iced coffee latte!
Rich and creamy: Whipping cream makes this indulgent and extra creamy.
Fun to make: It's easy, creamy and boozy, what's not fun about that?
Versatile: A cocktail or dessert? It's both and you can decide if you would like to sip it over ice or eat it frozen with a spoon.
Variations
Decaf coffee: For those limiting caffeine intake you can use decaf coffee. All the same flavors but without the worry that will be up all night!
Dairy free: To make a dairy free version use Baileys almande and a dairy-free whipping cream. All the Irish cream coffee flavors without the dairy.
Martini: After chilling your Baileys coffee mixture, place in a cocktail shaker with ice and strain into a martini glass.
Extra boozy: For a stronger cocktail you can add some additional Irish whiskey, Kahlua or even vanilla vodka.
Extra creamy: Serve the refrigerated and chilled iced Baileys over a scoop of ice cream!
Expert Tips for the Best Baileys Iced Coffee Cocktail
Avoid a watered down drink: To keep the flavor as strong as possible, serve it immediately after removing it from the fridge or freezer.
Coffee ice cubes: When serving chilled from the refrigerator serving coffee ice cubes along with the creamy cocktail will help keep the drink chilled without diluting it. To make coffee ice cubes just place leftover morning coffee in ice cube trays and freeze.
Other Baileys flavors: There are so many varieties of Baileys other than the original Irish cream! Try strawberries and cream, chocolate cherry, salted caramel, red velvet, apple pie or even colada.
Chilled glass: Serve your iced coffee with Baileys in a chilled glass or mug to keep it cold!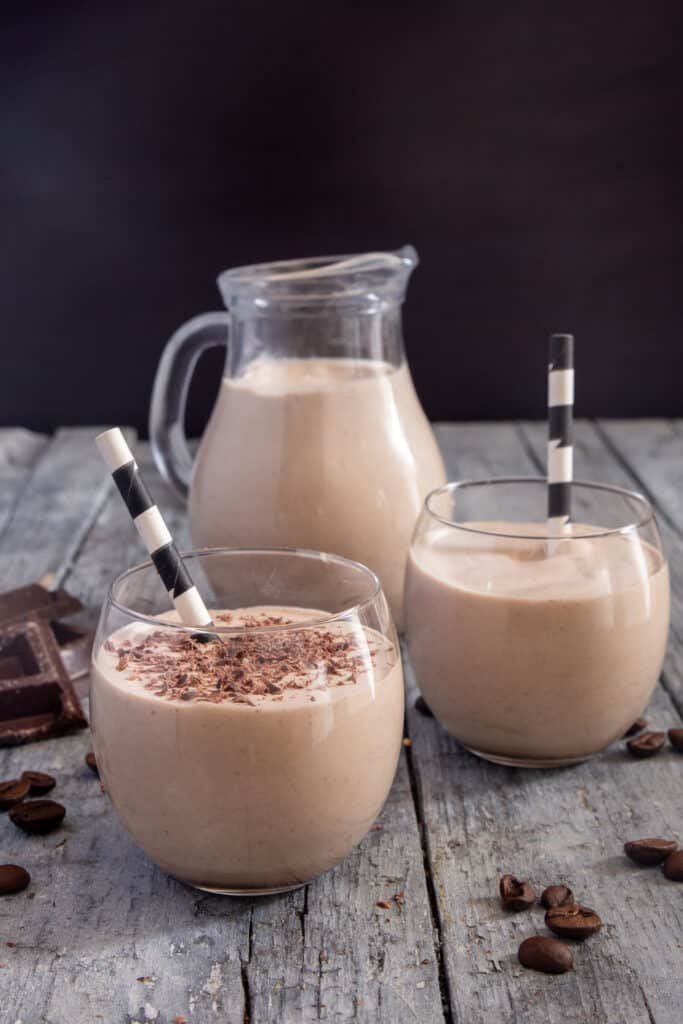 What is Baileys Irish Cream?
Baileys Irish cream is an Irish liquor that was created in Dublin, Ireland by Gilbeys of Ireland in the early 1970s. It has a smooth and silk texture from a combination of Irish whiskey, cream, sugar and cocoa extract. Its unique rich taste makes it great to sip on its own or to combine with coffee or other classic cocktails. 
Does this drink need to be alcoholic?
No! If you prefer a non-alcoholic Baileys iced coffee, replace the alcohol with an Irish cream coffee creamer or even Baileys coffee cream. It will still be delicious and now you are able to serve it to everyone regardless of age or alcohol preference.
Can I use instant coffee for this Baileys cold brew coffee?
You can use whatever coffee you like! Although I recommended you make your instant coffee stronger than package directions as the cream and Baileys will dilute it. 
Should Baileys Iced Coffee be refrigerated?
Store the Baileys iced coffee in an airtight container in the fridge for up to 3 days, in the freezer for up to a week.
Can I make this drink ahead of time?
Since this drink can be served either chilled or as a frozen Baileys recipe, yes! After combining your coffee mixture with whipping cream mixture you can either refrigerate the cocktail for an iced Baileys or freeze it for a frozen Baileys cocktail. Either way it's delicious!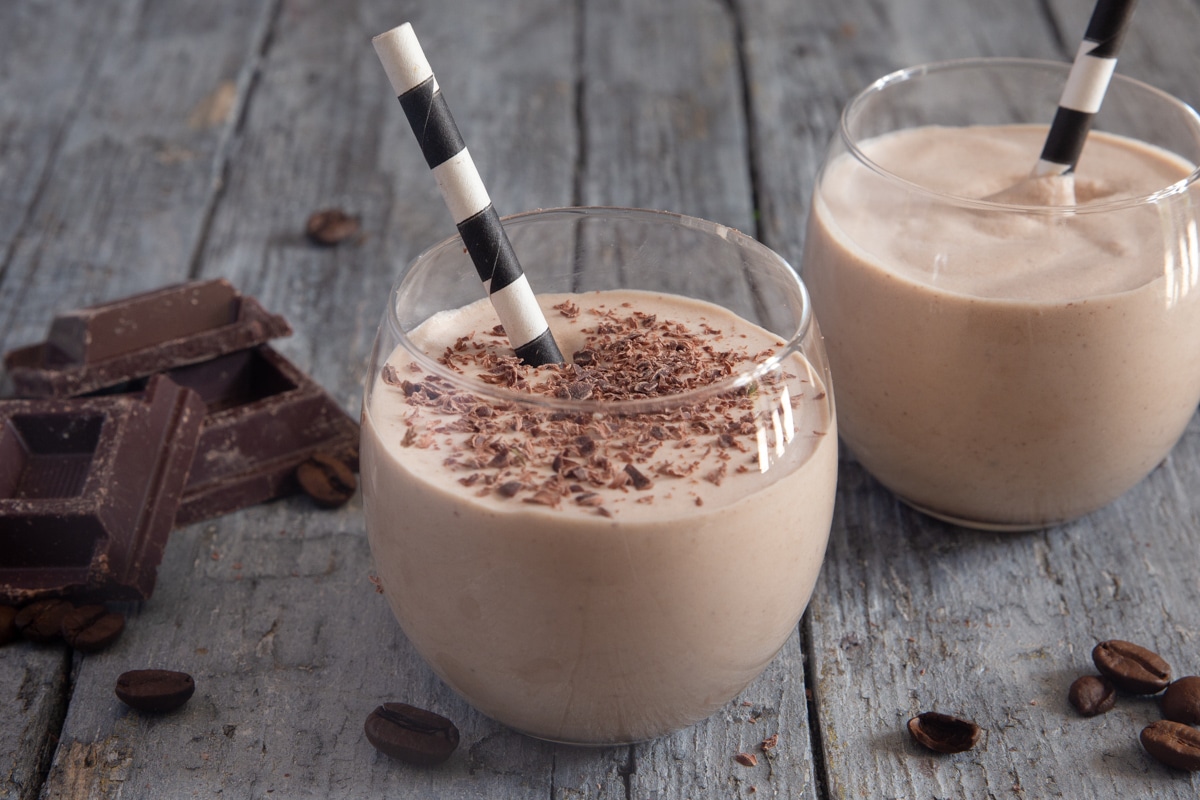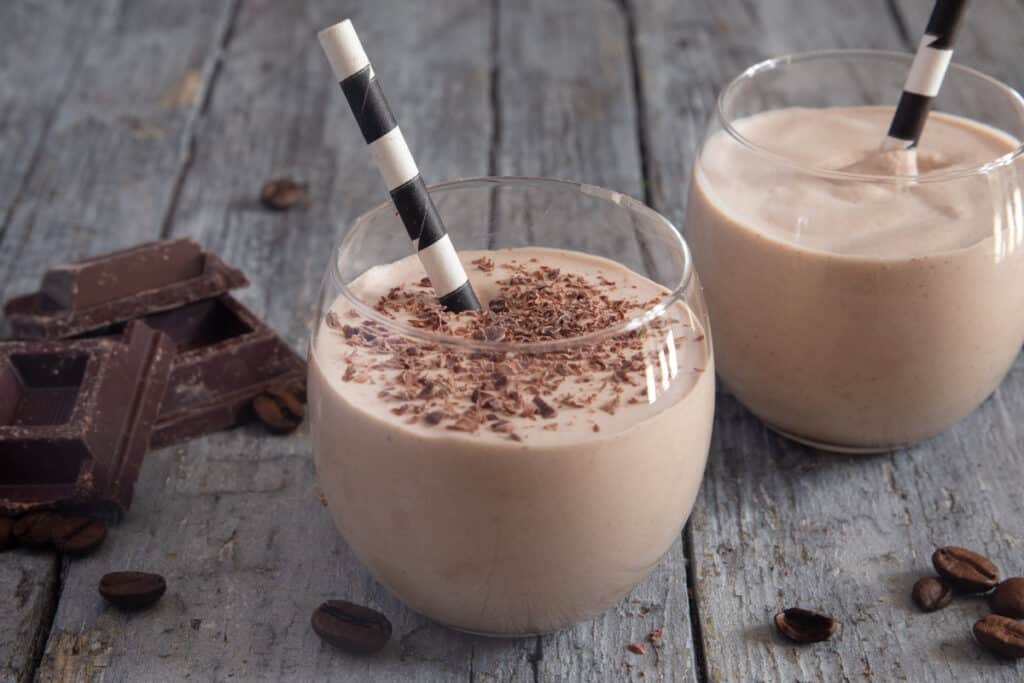 If you love coffee and Baileys and you are looking for a new summertime favorite drink or you prefer your coffee cold rather than hot I hope you give this Baileys Iced Coffee a try and let me know what you think. Enjoy!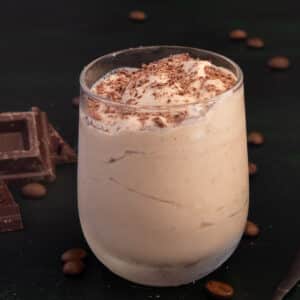 Thick and Creamy Baileys Iced Coffee
Thick & creamy Baileys iced coffee is an indulgent slightly sweet beverage. Make it as a dessert drink or as a perfect summertime cool down refreshment.
Ingredients
1

cup

whole/whipping cream

½

cup

strong very hot coffee

1½

teaspoons

sugar

1

ounce

dark chocolate good quality

1½ -2

tablespoons

Baileys
Instructions
In a medium bowl whisk together the hot coffee, sugar and chopped chocolate until smooth and completely melted, let cool completely then stir in the Baileys. Refrigerate for approximately 20 minutes.

Whip the cream until stiff peaks appear, slowly add the coffee mixture, stir gently until combined. Refrigerate 1-2 hours or freeze 30-60 minutes.

Stir gently before serving, top with whipped or chocolate shavings if desired, or serve frozen with a spoon. Enjoy!
Notes
Store the Baileys iced coffee in an airtight container in the fridge for up to 3 days, in the freezer for up to a week. 
Nutrition
Calories:
351
kcal
Carbohydrates:
10
g
Protein:
3
g
Fat:
33
g
Saturated Fat:
21
g
Polyunsaturated Fat:
1
g
Monounsaturated Fat:
8
g
Trans Fat:
0.003
g
Cholesterol:
90
mg
Sodium:
24
mg
Potassium:
162
mg
Fiber:
1
g
Sugar:
8
g
Vitamin A:
1170
IU
Vitamin C:
0.5
mg
Calcium:
60
mg
Iron:
1
mg
Updated from July 6, 2016.