How to Make Stabilized Whipped Cream
Looking for a Creamy Topping that doesn't fall flat and keeps its shape? Well this is it, Stabilized Whipped Cream, with only 3 natural ingredients. Perfect filling for layered cakes, cookies and pies.
Stabilized Whipped Cream
I actually stumbled over making stabilized when I was looking for a way to frost a birthday cake. No body in my family likes a buttercream frosting, well except for me, they don't like the sweetness, too much sugar says the Italian.
I was making Tiramisu one day and I whipped the cream and mascarpone too much and yup that's how I came across the idea of using this idea to make stabilized whipped cream.
After making a stabilized whipped cream with gelatin, which I wasn't that crazy about, and let's face it can be a bit tricky. I knew the three ingredients mascarpone, whipped cream and a tablespoon more or less of powdered sugar, makes the perfect filling, topping or even dip for any of your cakes, pies or even fruit desserts.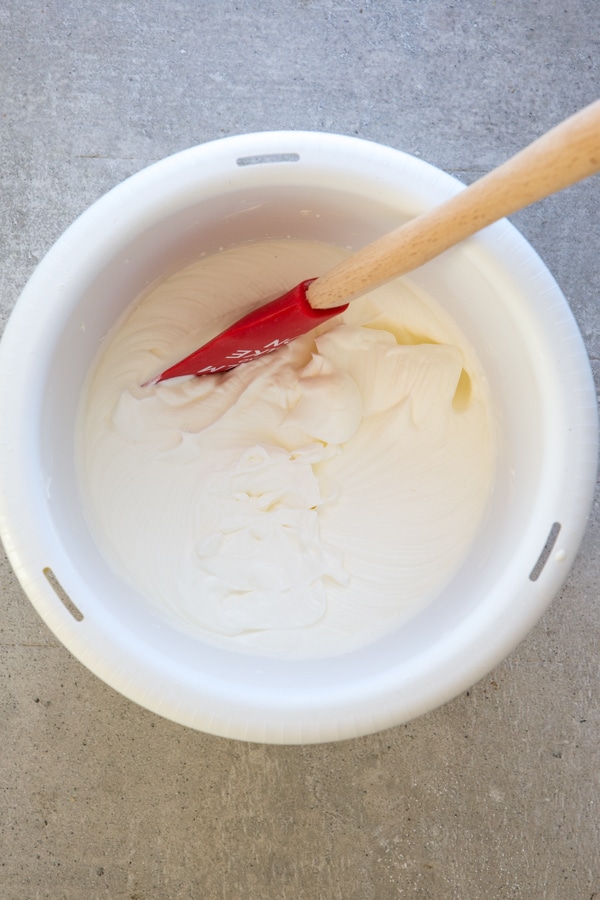 What are the ingredients in Stabilized Whipped Cream Recipe
1/2 cup mascarpone
1 1/4 cups whole or whipping cream
1-2 tablespoons of powder sugar sifted
How to make Stabilized Whipped Cream
Beat together mascarpone, whole or whipping cream and the powdered sugar until very thick, you can tell if it is thick enough when a spoonful of the filling stays on the spoon and doesn't immediately fall off.
Make sure your cream and mascarpone have a long as possible expiration date before starting.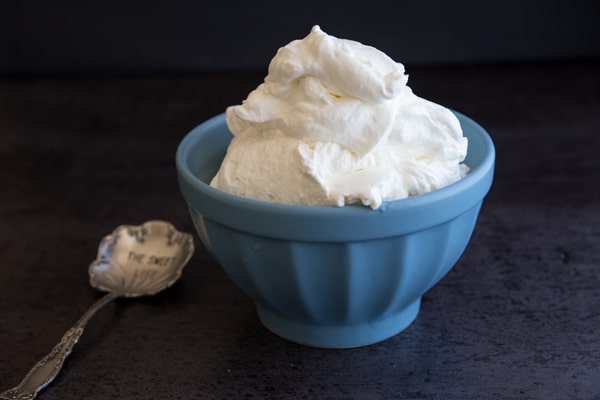 Different methods to make Stabilized Whipped Cream
Stabilized whipped cream with Gelatin
1 teaspoon gelatin
4 teaspoons cold water
1 cup whole/whipping cream
1 tablespoon powdered sugar
In a small pot combine the gelatin and cold water, let stand for approximately 5 minutes or until thick, place over low heat, stir  just until the gelatin dissolves. Remove from the heat add a tablespoon or 2 of the whipped cream mixture. In a medium bowl whip cream and icing sugar until soft peaks form, continue beating add the gelatin mixture, and whip on high until stiff.
How to store Stabilized Whipped?
Stabilized Whipped Cream should be stored in an airtight container in the fridge. It should last up to 4 days. It's not a good idea to freeze this Whipped Cream, because the mascarpone will separate.
Recipes using Stablilzed Whipped Cream
So whatever method you decide to use, I do hope you give this Mascarpone Recipe a try and let me know how you like it. Enjoy!