Pasta Boscaiola is a delicious Creamy Pasta Dish made with Mushrooms, Sausage and Cream. The perfect Italian Comfort dish.
Creamy Pasta Boscaiola
This delicious hearty Italian Pasta Dish is a typical Fall Pasta comfort food. Inspired by freshly picked mushrooms in the Fall in the Italian woods.
I didn't go mushroom picking but I did wake up to a nice blanket of snow this morning, and this is the perfect Pasta dish that we need on a day like today.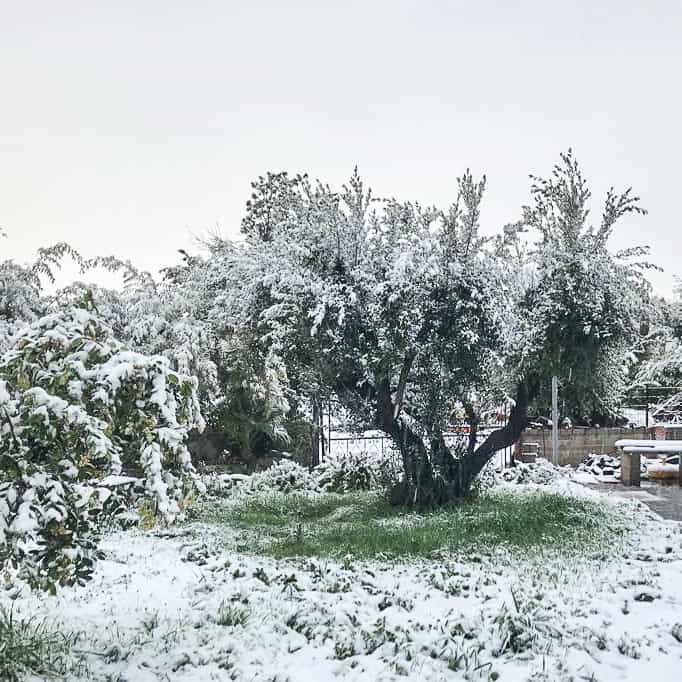 I decided to make my Pasta dish the typical White Creamy way. Made with whole cream, chopped mushrooms and Italian sausage and I like to give it a little kick with some hot pepper flakes.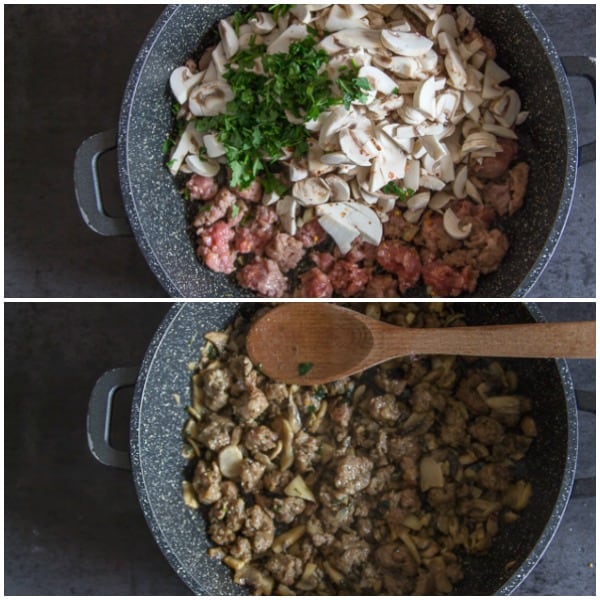 Different types of Pasta Alla Boscaiola
Boscaiola Pasta always includes mushrooms
But it is sometimes made with chopped onions, pancetta or sausage (casing removed) and of course mushrooms, usually Porcini mushrooms in a delicious tomato sauce.
Or sometimes with peas in either a white sauce or red sauce and of course don't forget the mushrooms.
Some like to use short pasta, penne pasta and others prefer a long pasta, such as linguine.
Or made the way I have made this Boscaiola Recipe with fresh whole cream, mushrooms and Italian sausage.
Whichever way you choose this is Pasta dish is really delicious.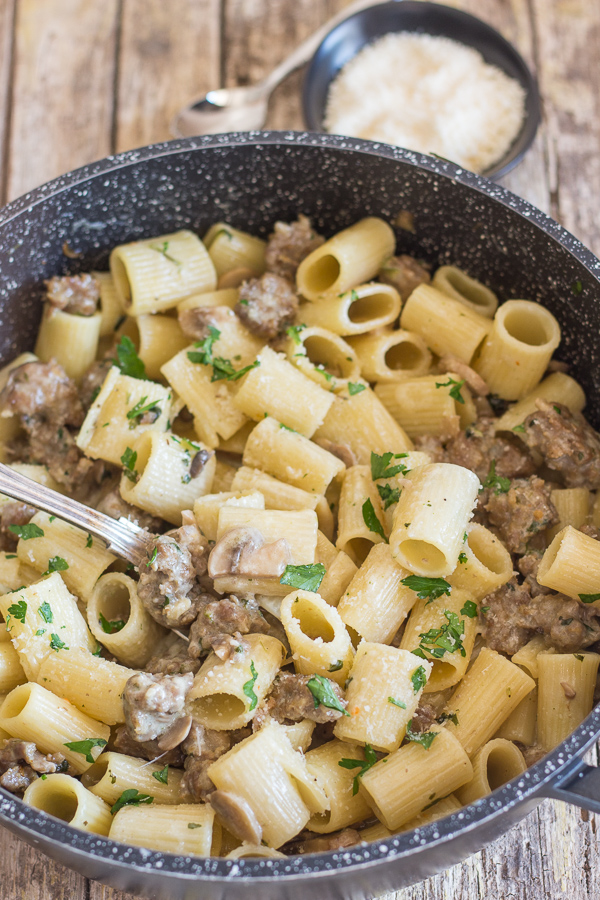 This is a quick and easy Pasta Recipe that is perfect for either the weeknight or even the weekend.
I like to serve it with chopped fresh parsley and sprinkled with freshly grated Parmesan Cheese.
I also chose short ridgy pasta because as the Italian says, it's the best pasta, so that all the ingredients cling to it! Buon Appetito!
More Delicious White Pasta Recipes
Creamy Broccoli Bacon Pasta Casserole
Baked Creamy Cheesy White Sauce Gnocchi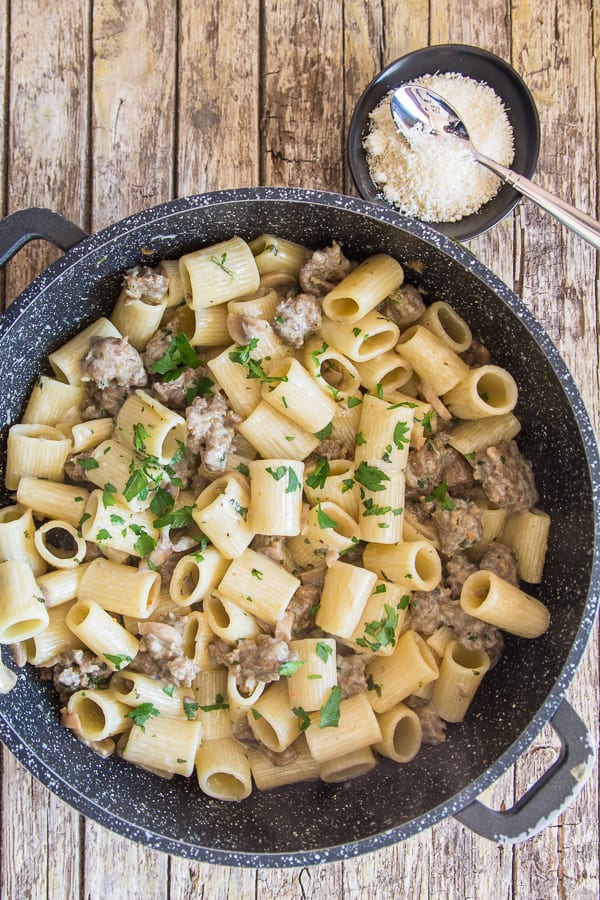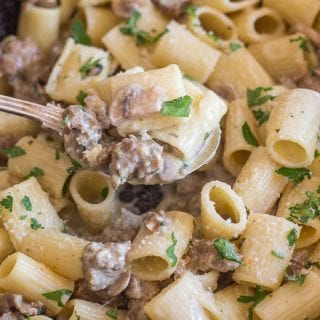 Creamy Pasta Boscaiola with Mushrooms and Sausage
Creamy Pasta Boscaiola is a delicious Pasta Dish made with Mushrooms, Sausage and Cream, can be served with short or long pasta. The perfect Italian Comfort dish.
Ingredients
1 1/2

tablespoons

olive oil

1 - 2

cloves

garlic

2

cups

chopped mushrooms

3

Italian sausages

(casing removed and cut into pieces)

1/4

cup

chopped fresh parsley

salt to taste

hot pepper flakes or pepper if desired

1/2

cup

whole cream

3

cups

cooked pasta

(approximately 1 1/2 - 2 cups dry)

2-3

tablespoons

freshly grated parmesan cheese
Instructions
In salted boiling water, cook pasta until al dente. Drain and add to mixture.

While Pasta is cooking, in a large pan add the olive oil, garlic and mushrooms, cook approximately 5-7 minutes, then add the chopped sausage and parsley, and hot pepper flakes or pepper, cook until cooked and tender,(taste for salt) then add the cream and cook until slightly thickened, then add the pasta and cook 1-2 minutes. Serve immediately with fresh chopped parsley and parmesan cheese. Enjoy!
Nutrition
Calories:
629
kcal
Carbohydrates:
36
g
Protein:
21
g
Fat:
44
g
Saturated Fat:
17
g
Cholesterol:
106
mg
Sodium:
676
mg
Potassium:
637
mg
Fiber:
4
g
Sugar:
3
g
Vitamin A:
775
IU
Vitamin C:
6.7
mg
Calcium:
74
mg
Iron:
2.8
mg