Spinach Ricotta Rustic Pie a fast and delicious healthy Savory Pie. Made with fresh Ricotta and fresh or frozen Spinach. Spinach Ricotta Pie makes a yummy light dinner or amazing appetizer.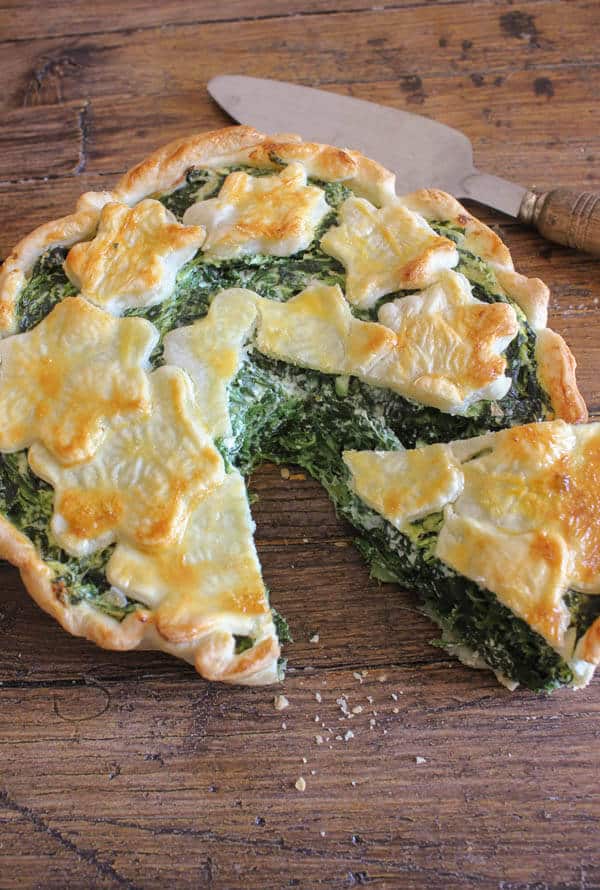 I thought I would share this Spinach Ricotta Rustic Pie just before Easter as a lot of us will be serving a meatless Good Friday meal.
In Italy when you talk Torta Rustica/Rustic Pie people usually have a Spinach Ricotta Pie in mind.The other day I made the Italian Savory Rustic Pie which was my youngest daughter's favourite, so today it is time for my eldest daughter's favourite, the Spinach Ricotta Rustic Pie.
If you are looking for something a little lighter, healthier and meatless this pie is perfect. Again made with a pre-made pie crust.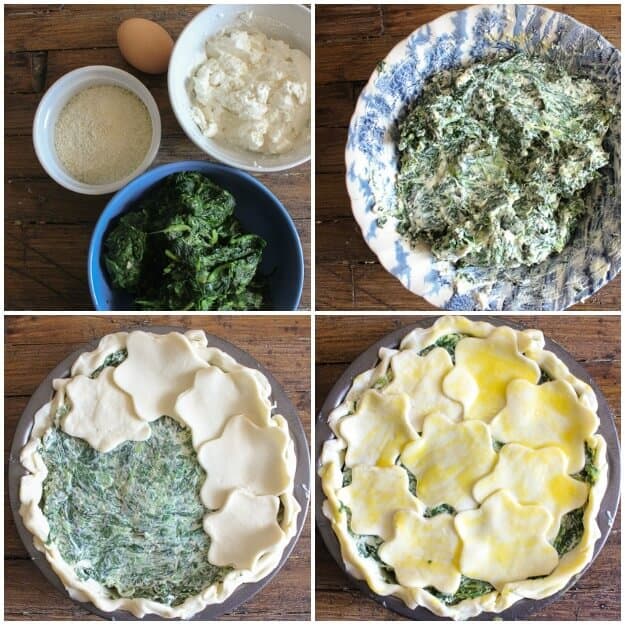 You can toss the spinach, ricotta and some freshly grated Parmesan Cheese filling together in 5 minutes. It is then baked in the over for 30 minutes. And there you have a Tasty, Quick and Easy dinner or Appetizer.
In Italy on Easter Sunday we usually make a delicious lasagna or a some sort of Baked Pasta Dish, a Meat Dish is usually served, more often than not some type of Roasted Meat.
And you can't forget an extra serving of delicious Roasted Potatoes with rosemary.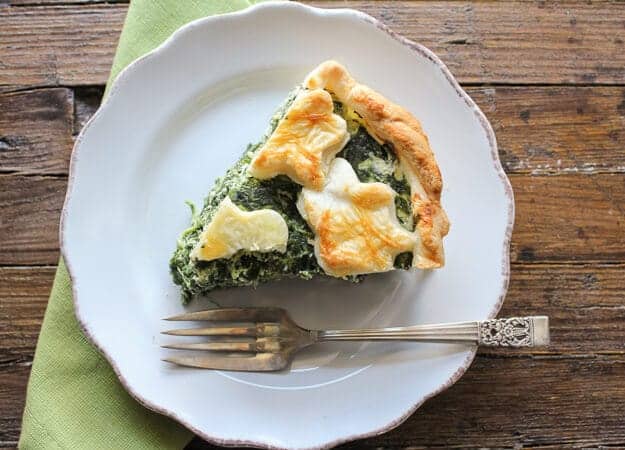 A side vegetable or two, including, one of my favourites Artichokes alla Romana or a Simple Tossed Green Bean dish, and of course you can't forget an amazing dessert, which in our house is usually some type of Tiramisu.
Easter Monday is also a big celebration of food here in Italy, in a lighter but no less foodie day. Young people get together with their friends and if weather permits it will be their first picnic of the year!
Spinach Ricotta Rustic Pie
The Italian and I will be getting together with friends at their country house and hopefully having our first barbecue of the year.
Whatever you decide to serve or do I hope you have a very Happy Easter and I would love to know what everybody is cooking this holiday weekend. Buon Appetito!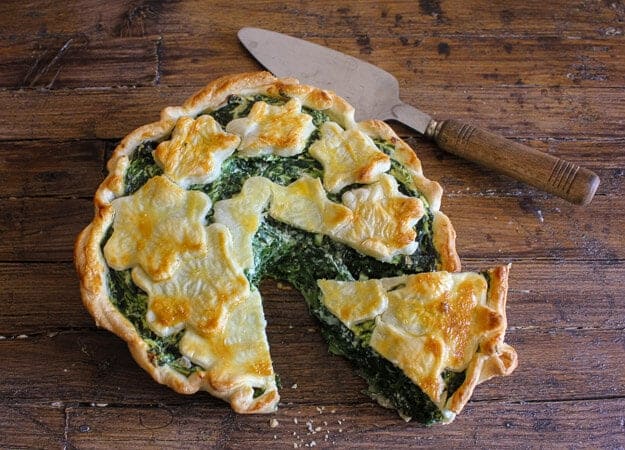 Ricotta Rustic Pie
A delicious Italian Savory Pie Recipe, made with Ricotta, Spinach and Parmesan Cheese. The Perfect healthy dinner or appetizer.
Ingredients
2

cups

cooked spinach or swiss chard (must drain really well wring out a small amount at a time in your hands to remove as much moisture as possible)*, I used 1 cup of each

1

cup

ricotta

250 grams

1/3

cup

freshly grated parmesan cheese

1

egg

2

crust pie dough
Instructions
Pre-heat oven to 350° (180° celsius). Lightly grease a 7 inch (18 centimeter) pie/cake pan.

Roll out the pie crust and fit to the pie/cake pan, with the leftover dough use cookie cutters to cut out desired shapes, strips or use an extra pie crust to cover the top completely.

In a medium bowl mix together well-drained swiss chard and or spinach (remove as much moisture as possible, nothing worse than a soggy pie)*, ricotta, parmesan cheese and egg.

Add filling to pie crust and cover with cut outs, strips or extra pie crust. Brush the top with a beaten egg or milk. Bake for approximately 30 minutes, let sit for 5 minutes, cut and serve. Enjoy!
Nutrition