5 Summer Veggies to Freeze, these are the easiest and tastiest vegetables of the summer, so why not freeze them for the coming winter months? Freeze them and then make some delicious recipes.
August in Italy is always the "lets conserve whatever we can for the winter months." My mother-in-law was a biggie on this. From Tomato puree to zucchini under oil. Almost anything is game. If basil is a favourite of yours you might want to check out How to Preserve Basil.
Over the years I have done my own preserving and these are a few of my favourite vegetables that I like to preserve by freezing. This way I get to remember the delicious veggies from the summer without all the absurd heat. I hope this is a help for you too!
5 Summer Veggies to Freeze
1. Tomatoes / pureed
Wash tomatoes (how many tomatoes you wish) and place in a large bowl, cover with boiling water and let sit for approximately 10 minutes (should be easy to remove the skin, be careful because it is very hot, I use a fork to hold the tomato and a knife to remove the skin).
Cut the tomato in half and squeeze out excess water and seeds. Place in a plastic container or freezer bags and freeze for future use. Perfect for Sauces. They will last up to 12 months in the freezer.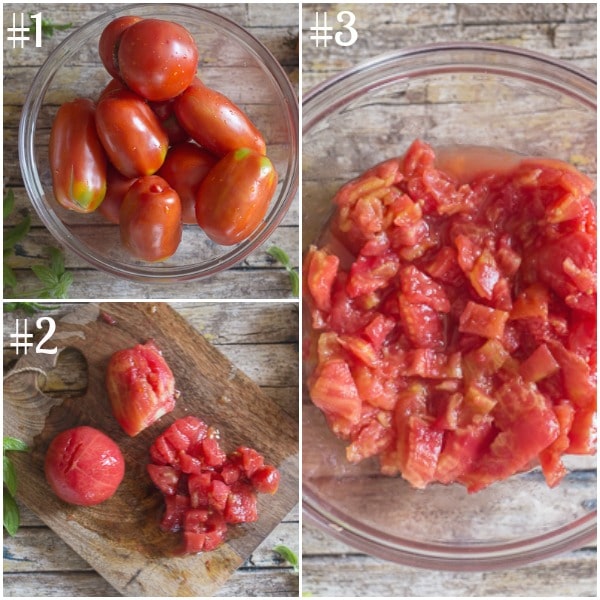 2. Tomatoes oven dried
Pre-heat oven to 400 (200 Celsius)
Slice tomatoes lengthwise and place on lightly greased (drizzle with a little olive oil) baking sheet. Bake in the middle of the oven for 20 minutes, then lower the heat to 300 degrees (150 Celsius) and continue to bake for approximately 1- 1 1/2 hours. They will keep for up to 12 months in the freezer.
Tomatoes should be dried, remove from oven and let cool. Place in plastic containers or freezer bags. Let thaw before using. Perfect for using as a topping or as an Appetizer or why not make a Tomato Pesto?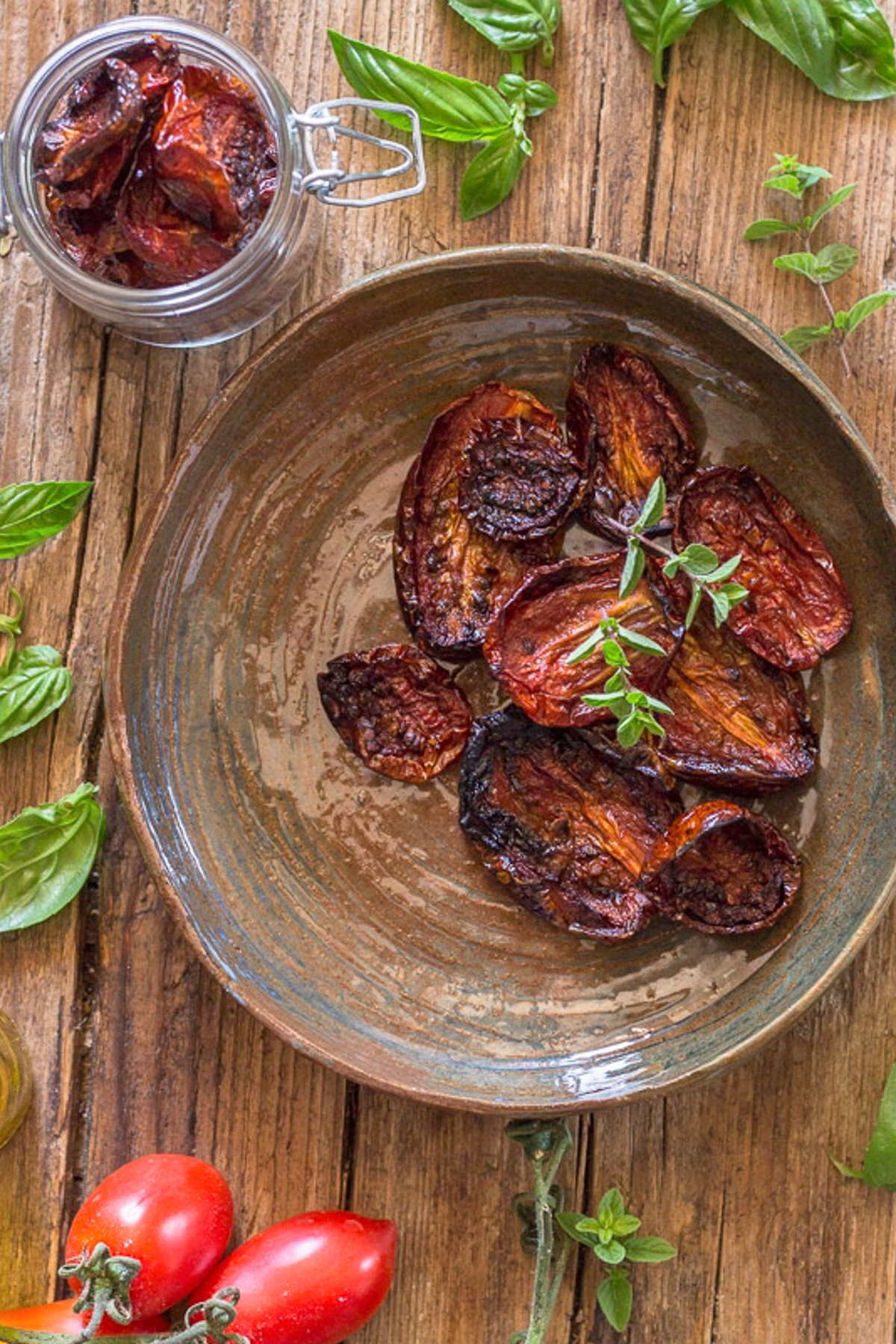 3. Green beans
Be sure to pick fresh looking beans, no shrivelled or old beans. Trim and wash beans. Depending on the size (small beans – 2 minutes, medium beans 3 minutes and large beans 4 minutes) cook in a large pot in boiling water.
Drain and rinse in cold water, when beans have cooled freeze in plastic containers or freezer bags. Great for adding to stews or as a delicious Italian green bean toss (must finish the cooking process when removed from the freezer). They will last up to 6 months in the freezer.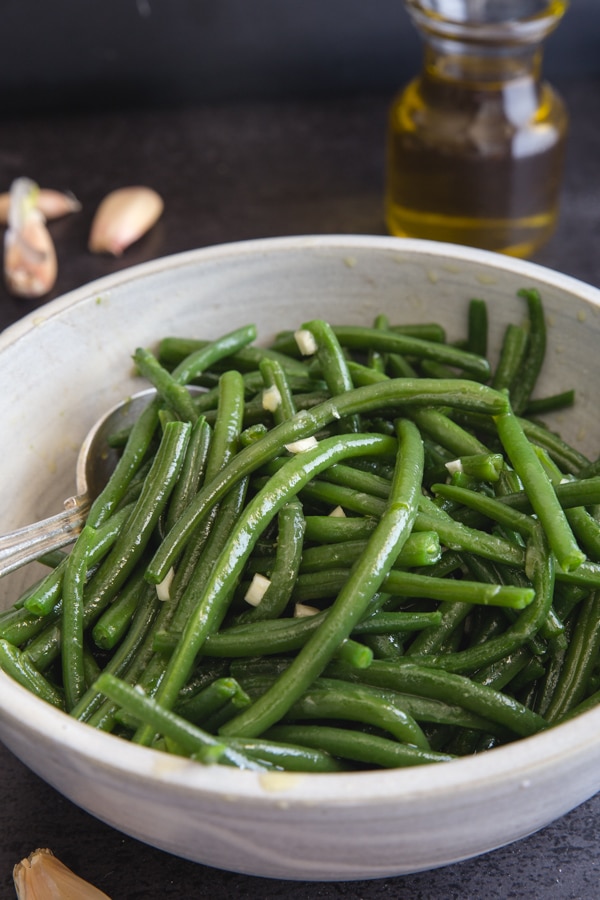 4. Grilled Eggplant
One of my favourite freezer veggies. Rinse and trim the ends of the eggplant (how many you wish to use). You don't have to peel the eggplant but discard the first and last slices (they will be the heels).
Slice eggplant lengthwise (thin but not too thin), grill until tender (careful not to burn) for approximately 1-2 minutes on either side (can be grilled on a barbecue or a pan grill), remove grilled eggplant to a clean plate and continue until all the eggplants are grilled.
Place in plastic containers or freezer bags when cooled completely. Thaw before using. Perfect for a simple Grilled Eggplant, a delicious Grilled Eggplant Parmesan or as a topping. They will last up to 10-12 months in the freezer.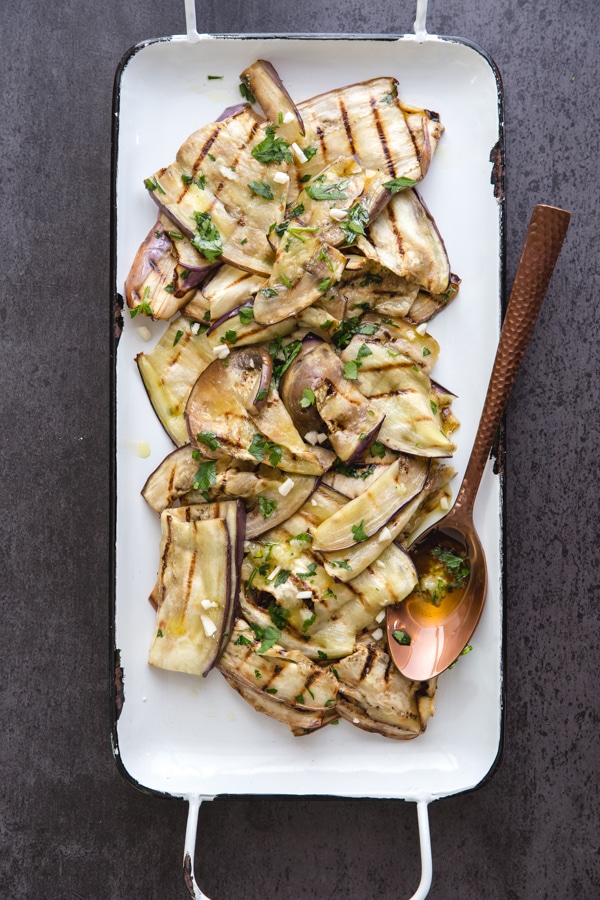 5. Peppers
These are so easy, just clean and slice peppers, place in plastic containers or freezer bags. I use these to make one of the most delicious pasta dishes (my sister's absolute favourite).
You don't even have to thaw the peppers, just place in the pot and cook as directed for Pepper Cream Sauce.
Or if you are like us you can roast the peppers then when they are cooled and cleaned bag them in freezer safe bags and freeze. They will last up to 6 months in the freezer.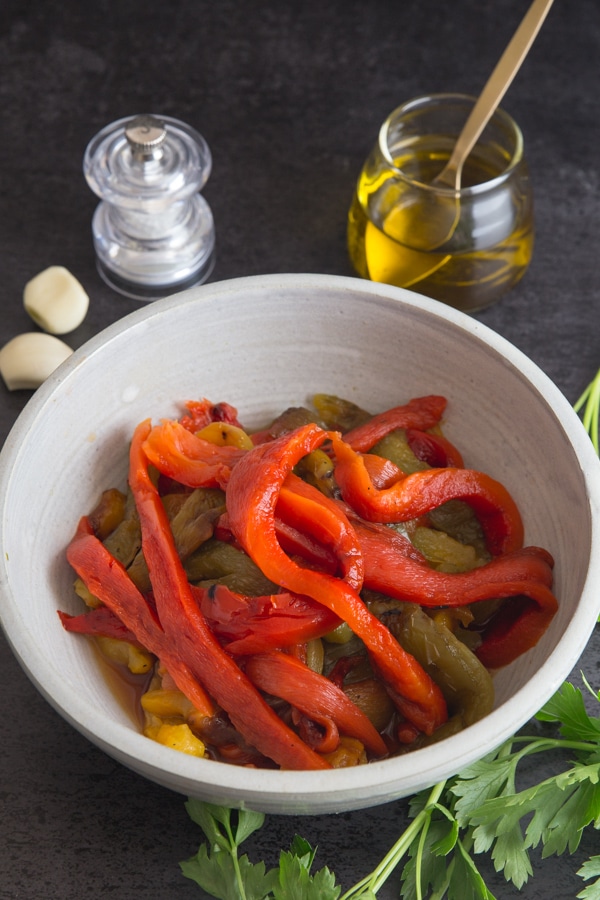 I hope this 5 Summer Vegetables to Freeze is a help to you and I would love to know if you already freeze summer vegetables and what they may be. Enjoy!