This creamy Risotto is made with fresh Zucchini, herbs, cream and freshly grated Parmesan Cheese. The perfect Italian Main Dish.
Creamy Italian Zucchini Risotto
Until I came to Italy I had never tasted a Risotto, sure we ate rice, my Mom made an amazing Rib Dish which she would serve with rice. But never a Risotto.
Now I have to say I have eaten many a Risotto, from Zucchini, to Squash to my favourite Risotto alla Crema di Scampi  (Prawns). Which my daughter says, it's about time I made it!
When I watch cooking shows, they always state how difficult it is to make a risotto, but I disagree. All it needs is time, patience, care and a couple of pots, and it is soooo worth it.
And I think if this is your first time making a Risotto, then the best and easiest Risotto to try is this Homemade Zucchini Risotto. A great way to use up all those zucchini.
The best size Zucchini for using to make a risotto are small or medium ones. But if you have large ones, they will work too. Just slice them down the middle (lengthwise) and then again to make 4 quarters.
Remove the extra pulp in the middle which includes any and all seeds too.
How to Make Zucchini Risotto
Start off by sautéeing your sliced zucchini, onion and garlic in a little olive oil until golden. And just make sure that when you are cooking your rice to stir,  and continually add liquid so it doesn't dry out and stick to the pan.
This we absolutely do not want to happen!
Once it is cooked and still a little moist,  add the rest of the ingredients, cook 1-2 minutes, top with some freshly grated Parmesan Cheese and chopped Parsley. And dinner is served.
Zucchini Risotto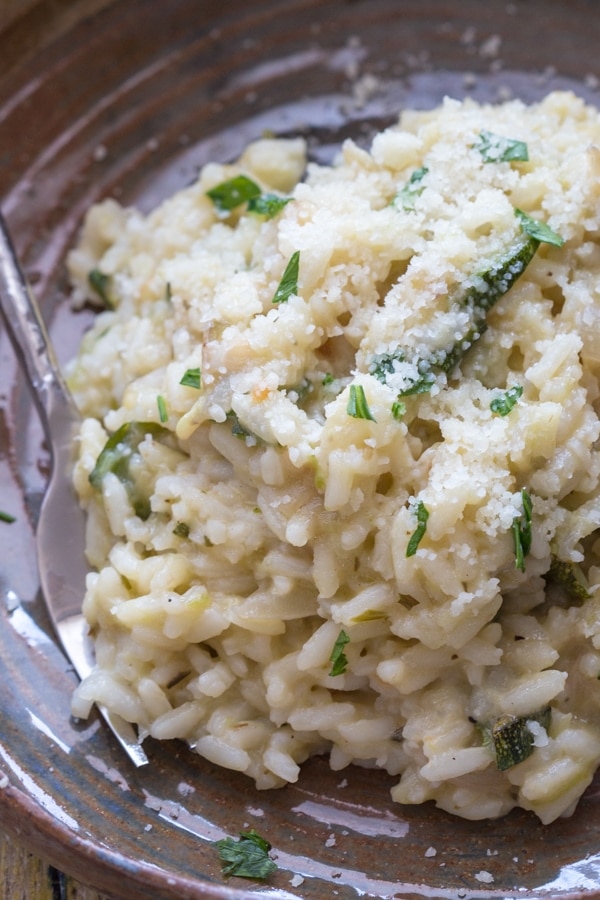 So when you have an hour to devote to a delicious heavenly Italian Dish, this Zucchini Risotto will not disappoint. Buon Appetito!
 More Delicious Zucchini Recipes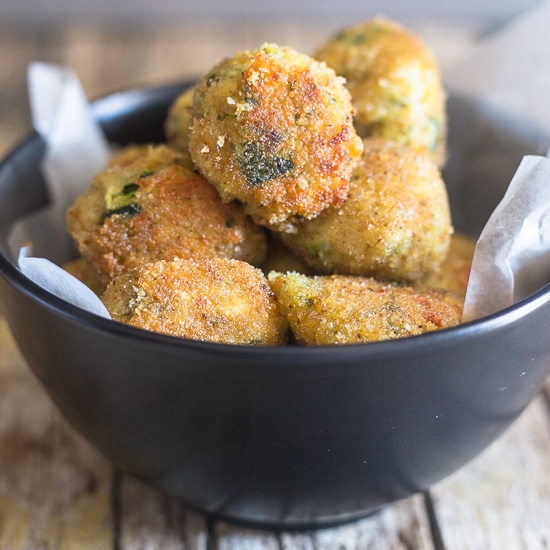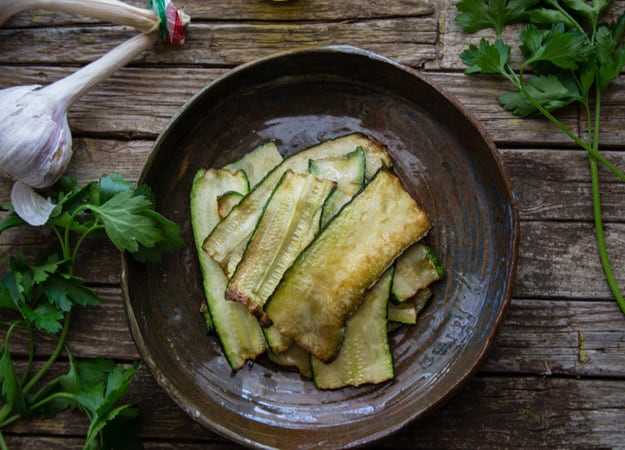 Grilled Zucchini Pizza with Arugula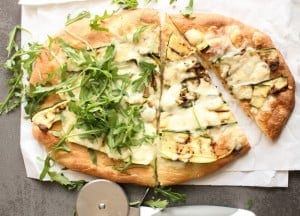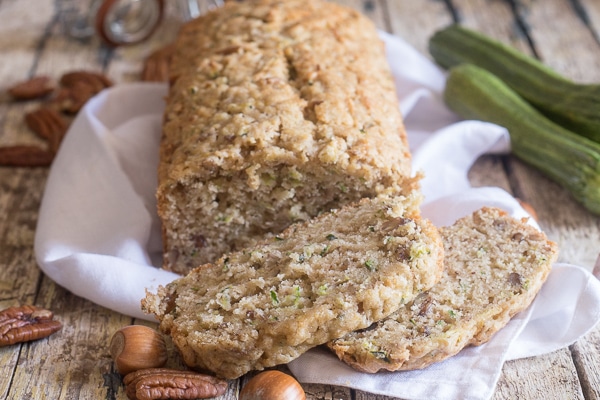 Creamy Italian Zucchini Risotto
Creamy Italian Zucchini Risotto, a creamy Risotto made with Zucchini, herbs, cream,freshly grated Parmesan. The perfect Italian Main Dish.
Follow me on Youtube!
Watch the videos and don't forget to subscribe on Youtube!
Ingredients
2

tablespoon

olive oil

3-4

small zucchini sliced

1/2

onion chopped

1

clove

of garlic minced

1/2

teaspoon

oregano

1/2

teaspoon

parsley

1/4

teaspoon

salt

1/4

cup

water

1 1/2

tablespoons

butter

1 1/4

cups

uncooked arborio rice

1

bouillon cube (vegetable)

4 1/2-5

cups

water

1/4

cup

heavy cream

extra salt to taste
Instructions
In a medium size pan add olive oil, zucchine, onion, garlic, oregano, parsley, salt and 1/4 cup water, cook uncovered over medium low heat, stirring occasionally until the zucchini are tender (and a little golden) and water has evaporated, (approximately 15-20 minutes, after about 15 minutes if there is still a lot of water remaining turn heat up a little), when done, remove from heat and with a fork coarsely mash the zucchini mixture.

In a large pot add water and bouillon cube bring to a boil until combined. Remove from heat.

Meanwhile, in a large pot on medium low heat melt the butter, add the rice and stir to combine add continuously one cup at a time** bouillon water, as water evaporates and rice cooks, (this can take up to 30 minutes) stirring 0ften.


When rice is cooked make sure that it remains slightly moist and creamy, lower heat to very low, gently fold in the zucchini mixture (taste for salt, add if necessary). Remove from heat, gently fold in a tablespoon of butter until combined, add the cream, mix gently together, serve immediately with freshly grated parmesan cheese and fresh parsley if desired. Enjoy!

**add the liquid a cup at a time (because you may not need all the liquid listed if your rice cooks quicker) and there should be a little liquid remaining in the rice when you add more liquid because you don't want the rice to stick to the pan.
Nutrition
Calories:
406
kcal
|
Carbohydrates:
56
g
|
Protein:
6
g
|
Fat:
17
g
|
Saturated Fat:
7
g
|
Cholesterol:
31
mg
|
Sodium:
216
mg
|
Potassium:
462
mg
|
Fiber:
3
g
|
Sugar:
4
g
|
Vitamin A:
645
IU
|
Vitamin C:
27.6
mg
|
Calcium:
49
mg
|
Iron:
3.3
mg
Republished from June 26, 2017.