Spare Ribs, baked in a delicious easy sauce, made with honey and soya sauce. Perfect served over rice or on their own.
My Mom's Spare Ribs To Go will become a Sunday Supper family favourite.
I have already shared quite a few of my Mom's best including her Christmas Cookies, which I can say were always the best on the block! Her Best Meatloaf which is the one I always make,  oh and don't forget those Meatballs.
But if you were to ask the Italian what is his favourite dish that my Mom made it would be hands down these Spare Ribs to Go and for dessert her Pineapple Cream Dessert.
My Mom's Spareribs to go #SundaySupper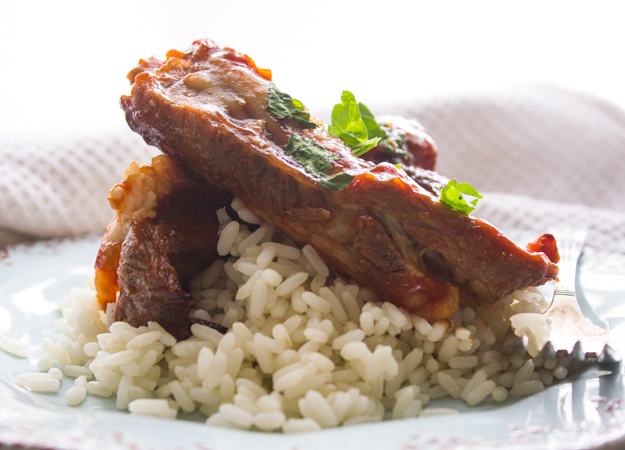 These Ribs are so fast and easy to make, just boil the ribs for about 1 1/2 – 2 hours then combine the soya sauce, ketchup, honey and garlic pour it over the ribs  and bake for about 20 minutes.
But the second best thing about this Sparerib Recipe is that you can bake them in the oven or even BBQ them or why not freeze them for later and bake them whenever you get the desire, because believe me you will get the desire. Buon Appetito!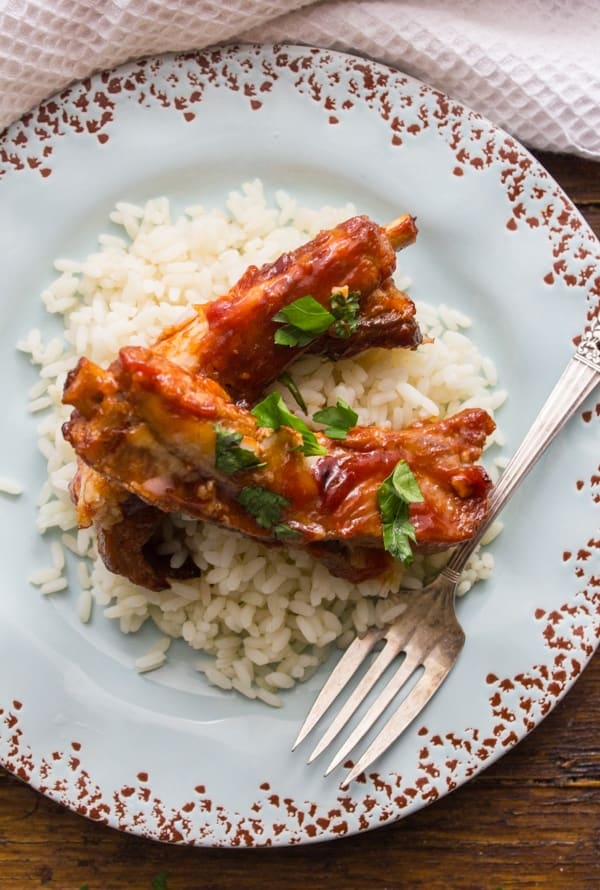 Mom's Spareribs to Go #Sundaysupper
Mom's Spare Ribs To Go, an easy oven baked Pork Recipe, just 5 ingredients makes this the best Spare Ribs Recipe you will ever taste.
Follow me on Youtube!
Watch the videos and don't forget to subscribe on Youtube!
Ingredients
3

pounds

pork ribs

1.5 kilos

3/4

cup

honey

255 grams

1 1/2

cups

ketchup

360 grams

1/4

cup

+ 2 tablespoons soya sauce

95.6 grams

4

cloves

of garlic crushed
Instructions
In a large pot of boiling salted water cook the ribs for approximately 1 - 1/2 hours or until tender.

Drain and place in a large baking pan.

Pre-heat oven to 400° (200° celsius)

In a medium bowl combine honey, ketchup, soya sauce and garlic, pour over ribs. Turning to coat well. At this point you can either, bake, refrigerate for baking later or freeze.

To finish baking, thaw if frozen, ribs can be removed from sauce and grilled until crisp and browned, basting generously with sauce. Ribs can also be heated in the oven right in the baking pan for approximately 20 minutes, or heated on the stove either way turn occasionally as sauce will thicken to form a glaze. Serve immediately over rice if desired. Enjoy!
Nutrition