The perfect cake to go along with a cup of coffee or tea, a deliciously moist Crunchy Coffee Cake, a buttery brown sugar and chocolate chip crumb used as a filling and topping! The perfect coffee cake.
Crunchy Coffee Cake
I am actually reposting this recipe, because I it's a darn good cake and because I wanted to take new photos. I love reading about the fact that this Crunchy Coffee Cake was the start of my posting of North American Desserts. Some my Mom made and most that I grew up with.
Hi to all,
I'm writing this post for one main reason, which is to let you all know that I'm going to slightly change the focus of my blog.
As a proud Canadian living the best of both worlds, I've decided that I won't ignore my Canadian roots and I won't be selfish either. in fact, from now on my blog will become a hybrid, a mix of Italian and Canadian recipes my family and I love.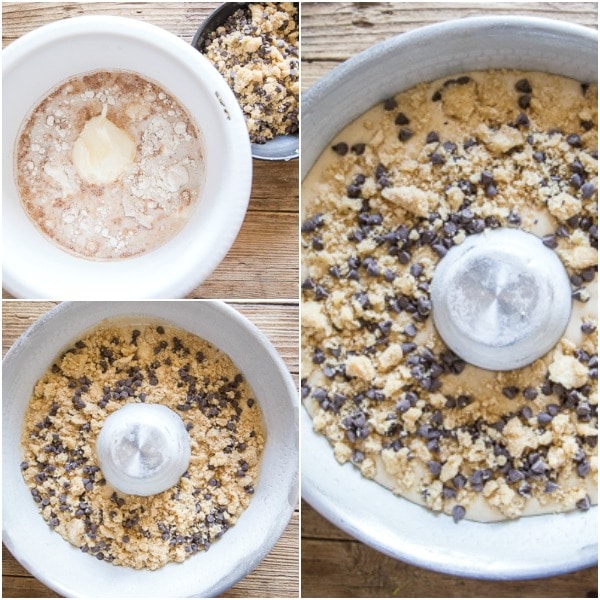 I know that the Italian dishes I usually prepare when I have people over for dinner are always much appreciated, but my Italian friends, like any other curious human being, are always very excited when dessert time comes around.
Some Delicious Italian Desserts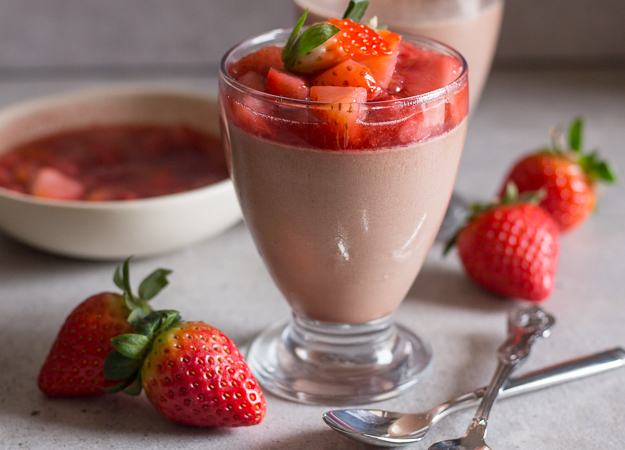 Mascarpone Cake with Raspberry Cream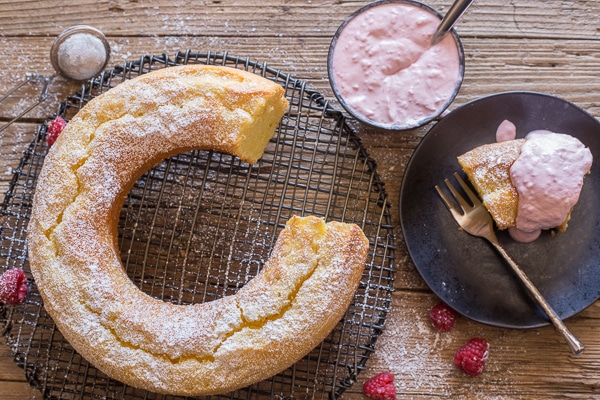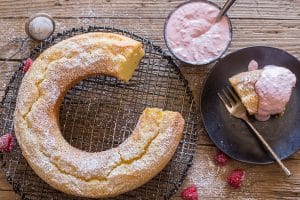 Jam Filled Italian Crostata Pie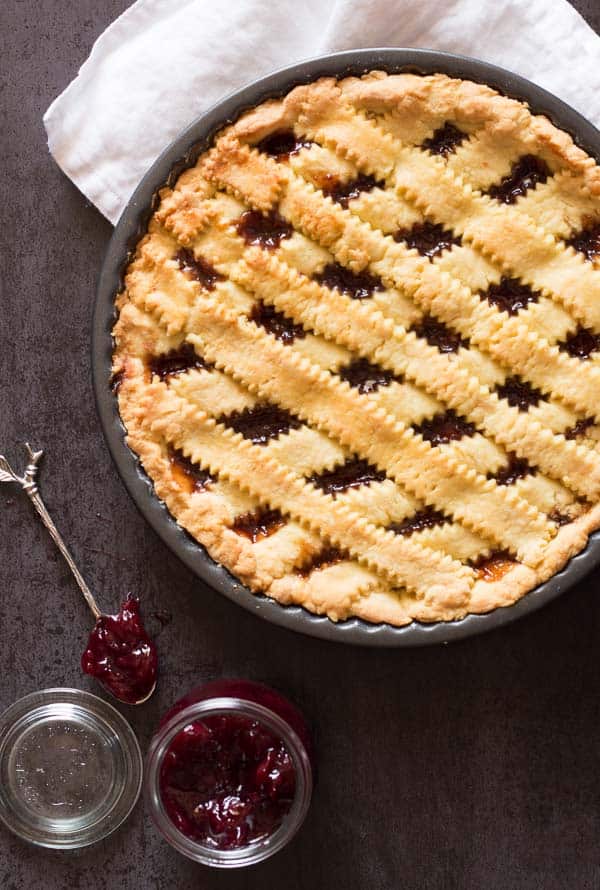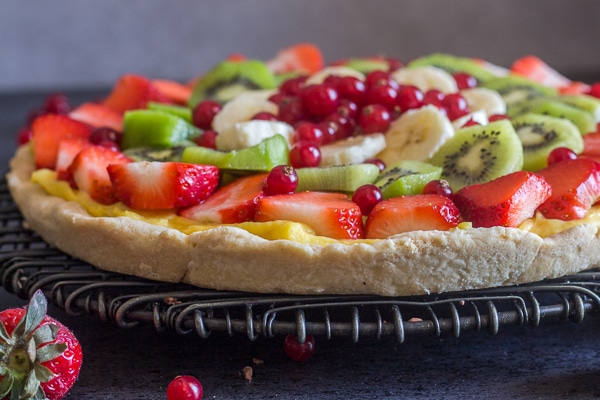 The reason is very simple, they all know I will come out of the kitchen with some huge tray filled with creamy, North American, deliciousness that I learned to make from my years living across the ocean.
I've decided to update my blog with a range of different recipes. From now on I will be sharing with you not only my Italian side, my day-by-day life adventures in a country full of history and amazing food, but I will also share my Canadian recipes. My husband and my daughters have a very sweet tooth and I'm guessing I'm the one to blame. oops!
So get ready and enjoy all these delicious recipes I have in stock and ready for you to cook and enjoy with the ones you love.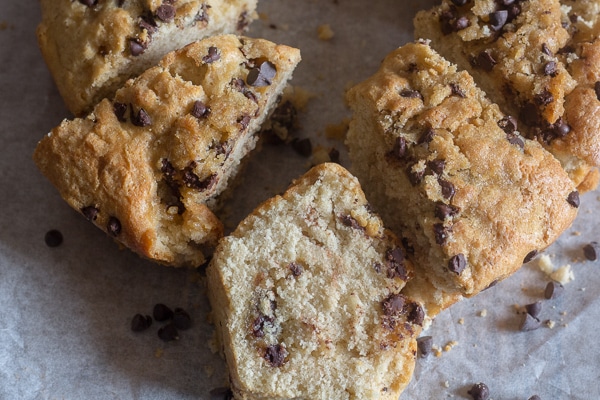 Some Delicious North American Desserts
No Bake Mixed Berry Cheesecake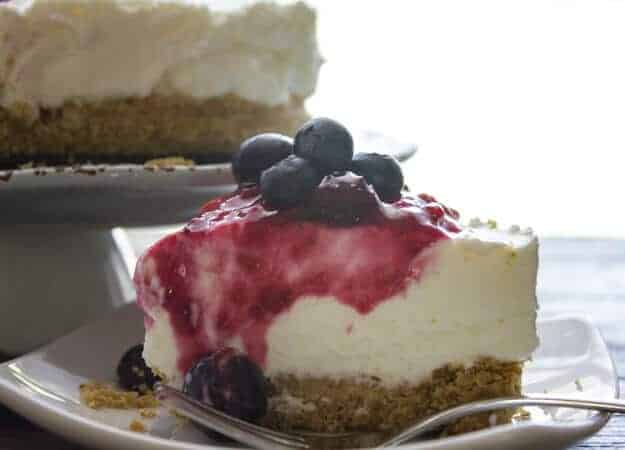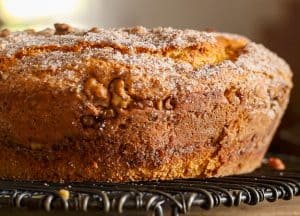 Thick Peanut Butter Chocolate Chip Cookies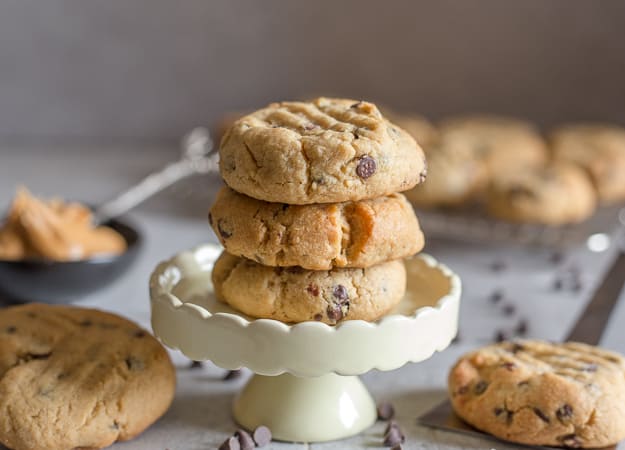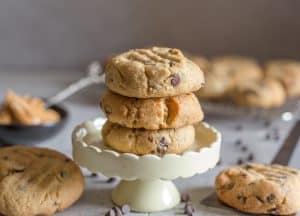 Old Fashioned Gingerbread Cake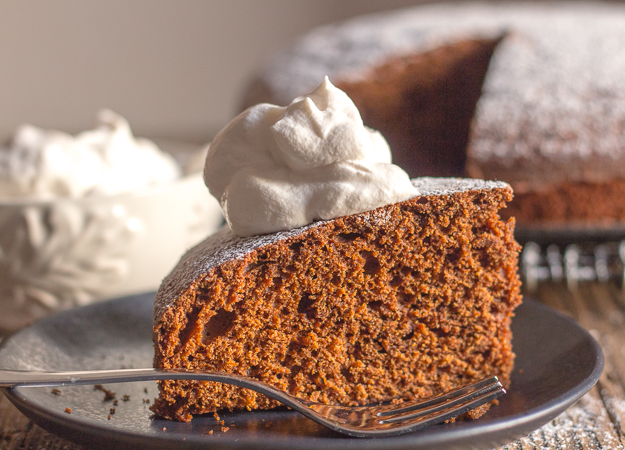 The recipe I chose to start with is a delicious Coffee Cake, that I started to serve  Easter Sunday for breakfast,  a deliciously soft, moist cake with a crunchy topping.
Enjoy!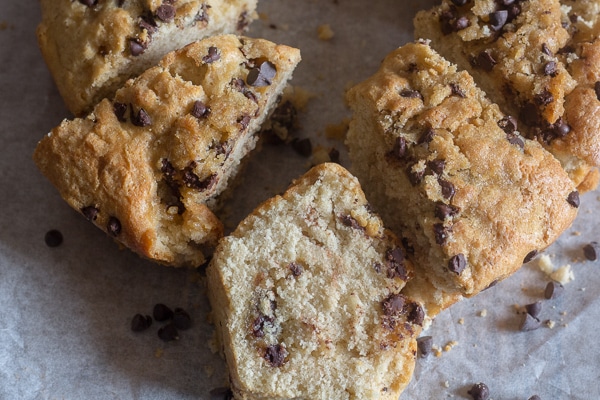 Crunchy Coffee Cake
Crunchy Coffee Cake, a delicious coffee cake with a yummy crunchy streusel topping.
Ingredients
2

cups

cake flour

3/4

cup

sugar

2

teaspoons

baking powder

pinch

salt

1

teaspoon

cinnamon

1/3

cup

butter

1

cup

milk

2

eggs
Topping
2/3

cup

light brown sugar

2

tablespoons

flour

2

tablespoons

butter

1/2

cup

mini chocolate chips
Instructions
Grease and flour a 9 1/2 inch (24 centimeter) bundt pan. Pre heat oven to 350F (180C).

Using a small bowl, make the topping first, combine brown sugar and flour, cut in butter to resemble small crumbs (i usually use a fork or my nice clean hands), add chocolate chips.

Combine and sift together first 5 ingredients, Add butter and milk and beat on low until ingredients are combined then on medium speed for 1 1/2 minutes, add eggs and beat another 1 1/2 minutes. Pour 1/2 the batter into a prepared cake pan, sprinkle with 1/2 the topping, cover with the remaining batter and top with remaining topping. Bake for approximately 35 - 40 minutes. Can be served warm if desired.
Nutrition
Calories:
358
kcal
Carbohydrates:
57
g
Protein:
5
g
Fat:
12
g
Saturated Fat:
7
g
Cholesterol:
58
mg
Sodium:
224
mg
Potassium:
171
mg
Fiber:
1
g
Sugar:
36
g
Vitamin A:
365
IU
Calcium:
97
mg
Iron:
1.7
mg
Updated from April 17, 2014.