Hello everyone,
My name is Erika, I'm the "Journalist" daughter as my mother calls me and today she let me take over her blog to write a guest post on one of our favourite breakfast treats in the world: scones.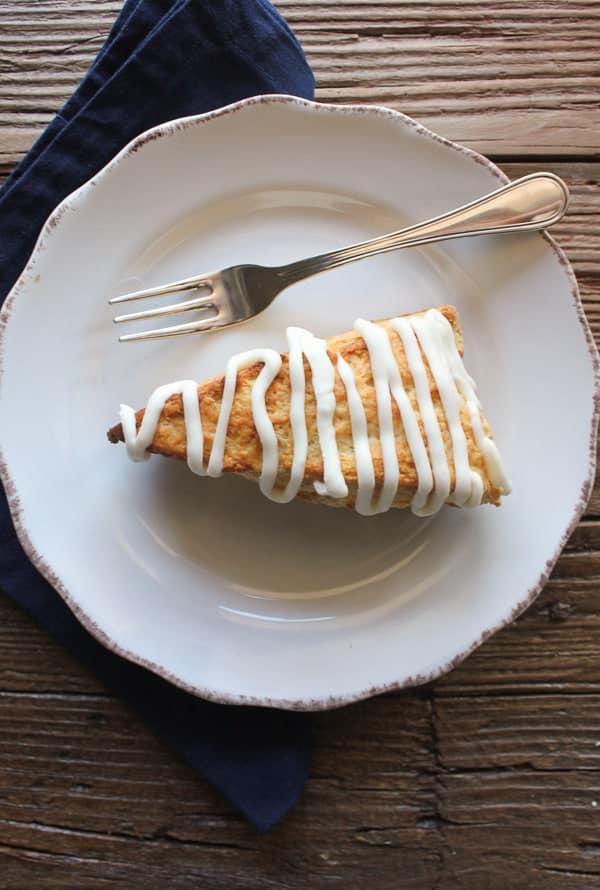 As a health addict, I stopped eating fried, greasy and sugary foods about three years ago and now anytime I indulge I get this nauseating feeling in my stomach which led me to stop eating takeout foods completely.
My mother is a great cook and most of the time she cooks healthy meals for the entire family, but she obviously likes to indulge as well and so when she decides to make something a little "heavier" on the stomach and I stick my nose up she rolls her eyes at me and then says:
"You are so weird! You can't be my daughter." This discussion happens at least once a week between us and all we can do in the end is just laugh it out and move on.
From this small debacle we came to a realization last night. We are going to start a new series called "This is what I eat, that's what she eats."
For our first blog post we decided to share scones with you made the way my mom likes and the way I like them.
She likes hers plain and simple, the traditional way, while I prefer mine with a kick which means using one thing I can't live without, I mean coffee.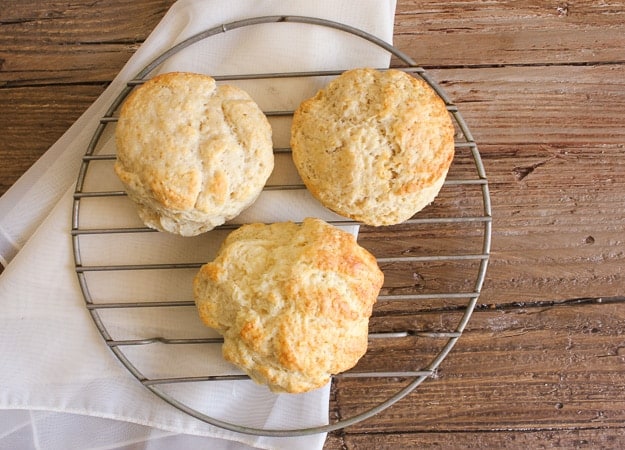 We decided to call these Half and Half Scones because they are made with half milk and half greek yogurt, another healthy ingredient that I'm now trying to incorporate in as many recipes as I can ( for example this delicious Easy Yogurt Cake) as a substitute for butter, which is also another ingredient that my stomach doesn't accept (unless my Mom uses a light butter).
So here you go, try this amazing scone recipe and let us know which one you prefer, will it be the mommy team or the journalist team?
Bye for now,
Erika
You can also find me on my own blog: WhatErikaWears.com
Half and Half Scones
Half and Half Scones, coffee or plain either way these scones are the best, soft , light and delicious. why not try them both?
Ingredients
3

cups

self rising flour *

375 grams

2

tablespoons

super fine sugar

26 grams, caster

5 1/2

tablespoons

butter

80 grams, I used light butter

1/2

cup

greek yogurt

125 ml, I used 0 fat greek yogurt

1/2

cup

milk

125 ml

1/2

teaspoon

baking soda

2 1/2 grams

cups

* SELF RISING FLOUR - use as the 3 of self rising flour needed in the recipe

whisk ingredients together

3

cups

flour

375 grams, all purpose

3/4

teaspoon

salt

4 grams

3 3/4

teaspoon

baking powder

18 1/2 grams

SIMPLE CREAM CHEESE GLAZE

1

ounce

cream cheese

25 grams, I used light

1/2

cup

powdered sugar

62 grams

3

teaspoons

milk

15 grams, a little less milk if a thicker glaze is desired

1/2

teaspoon

vanilla

2.5 grams
Instructions
Pre-heat oven to 425° degrees (220° celsius).

In a medium bowl whisk flour (self-rising), baking soda and sugar then add butter and combine until it resembles coarse crumbs. At this point you can half the dough and add 1/4 cup plain yogurt and 1/4 cup milk to half and the other half add 1/4 cup coffee yogurt and 1/4 cup milk.

Add yogurt and milk and mix until it starts to form a dough (a food processor can be used for these steps).

Then remove to a lightly floured flat surface and knead just to form a soft smooth dough (don't over knead).

Flatten with the palm of your hand to 1 inch (2 centimeter) thickeness and cut into circles or triangles, place 1/2 inch (1 centimeter) apart on a ungreased cookie sheet.

Brush with milk and bake for approximately 14-16 minutes.

In a small bowl mix together with a fork all the ingredients for the glaze until smooth. Let scones cool completely before topping with the glaze if desired. Enjoy!
Nutrition
Calories:
322
kcal
Carbohydrates:
56
g
Protein:
7
g
Fat:
7
g
Saturated Fat:
4
g
Cholesterol:
17
mg
Sodium:
254
mg
Potassium:
221
mg
Fiber:
1
g
Sugar:
8
g
Vitamin A:
210
IU
Calcium:
89
mg
Iron:
3
mg