These Fast and Easy Parmesan Rosemary Pizza Pinwheels, are the perfect addition to a Comforting Bowl of Soup, Stew or even as a quick snack.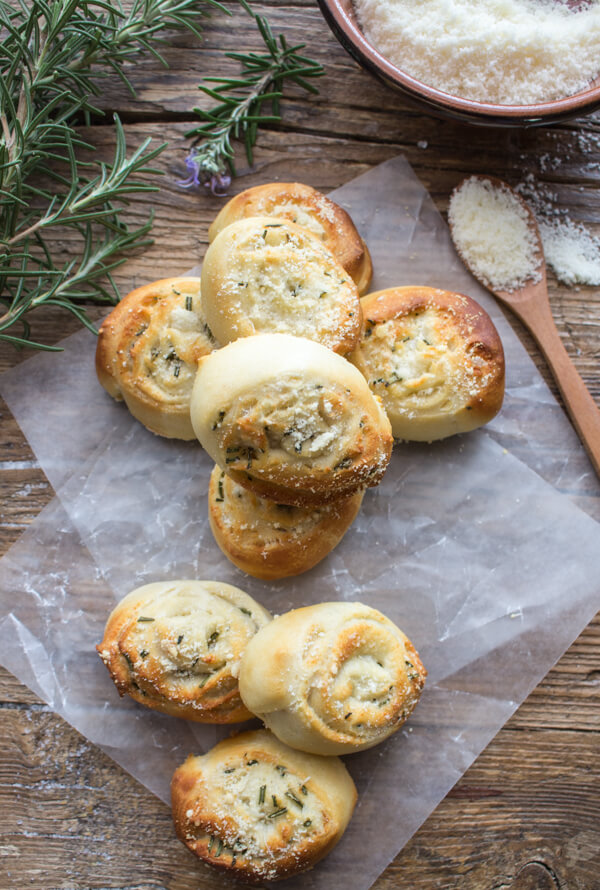 For my favourite month of the Year, October, our little group of 4 bloggers are at it again and this time we are sharing recipes that we made with Herbs. Last month we shared Apple Recipes and I made some Apple Pie Cookies.
Well this month is a good one too! This time I decided to go the Savory Route and make these delicious Parmesan Rosemary Pizza Pinwheels, they are so easy and would make the perfect appetizer, snack or even a yummy accompaniment to a bowl of Soup or Stew.
I really enjoyed this month's theme, I love herbs, especially Basil, Parsley, Garlic and I absolutely adore Oregano and Rosemary, just ask my sister, I can never get enough!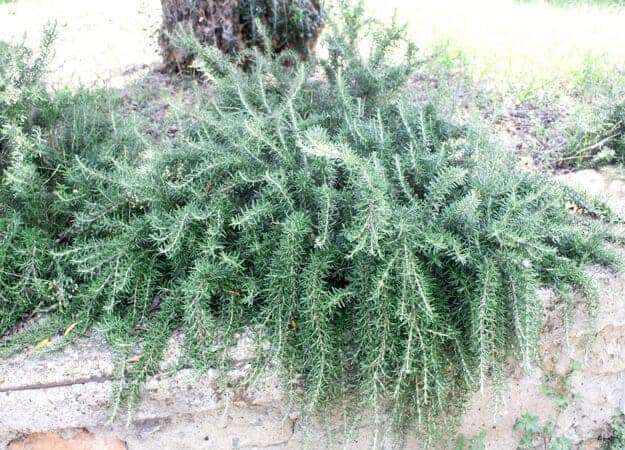 Of course, fresh if possible. And yes lucky me, I can pretty well get all these spices fresh year round.
I have always been a lover of Pizza, but when I first came to Italy I was really intrigued by this simple White Pizza (no sauce) drizzled with a little olive oil and sprinkled with rosemary.
Italians would eat this pizza usually as a snack or as a substitute for bread. My kids would love it when snack time was a piece of rosemary pizza. It has to be one of the best combinations!
I actually used a store-bought unbaked pizza crust, although you can make your own Homemade Pizza Dough  or even buy some dough from a local bakery or Pizzeria.
I rolled out the dough, brushed it with a little olive oil, sprinkled with some coarse salt, chopped rosemary and Parmesan Cheese, because I love Parmesan cheese too! But you can leave it out if you choose.
Then I rolled up the dough and sliced it, but don't slice it too thin. I baked it in a high oven for about 12 minutes, let the slices cool a bit, and serve. Buon Appetito!
Easy Parmesan Rosemary Pizza Pinwheels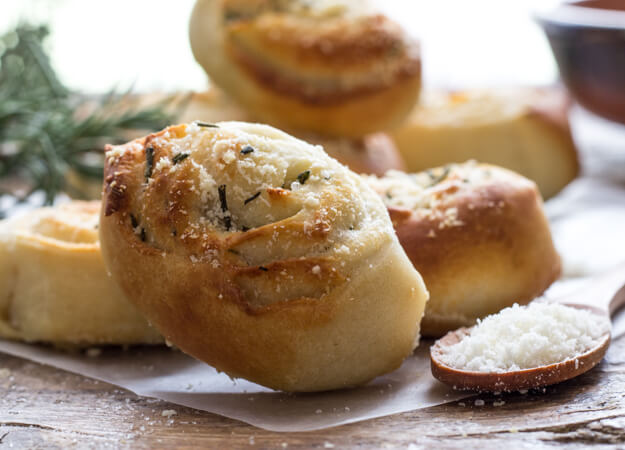 Easy Parmesan rosemary pinwheels.
A fast and simple pizza dough is served as an appetizer, snack or with dinner.
Ingredients
1

roll pizza dough (rectangle)

1-2

tablespoons

olive oil

1/2

tablespoon

coarse salt

more if desired

1 1/2

tablespoons

fresh rosemary chopped

more if desired

7

tablespoons

freshly grated Parmesan Cheese (divided)
Instructions
Pre-heat oven to 425° (250° celsius). Line a cookie sheet with parchment paper.

Roll out the pizza dough, brush with olive oil, sprinkle with coarse salt, rosemary and 6 tablespoons of parmesan cheese.

Roll up pizza dough from the short end, wrap in plastic wrap and chill for 30-45 minutes or until firm.

Remove the dough from the fridge and cut into slices approximately ½ inch thick (or thicker if desired), place on prepared cookie sheet, sprinkle with remaining tablespoon of parmesan cheese (add more if desired). Bake for approximately 10-15 minutes. Enjoy!
Nutrition