12 Comforting Bowls of Soup perfect for crisp and cold fall or winter days. Make them for lunch or dinner. Add some crusty Italian bread or even a simple salad. Easy and delicious.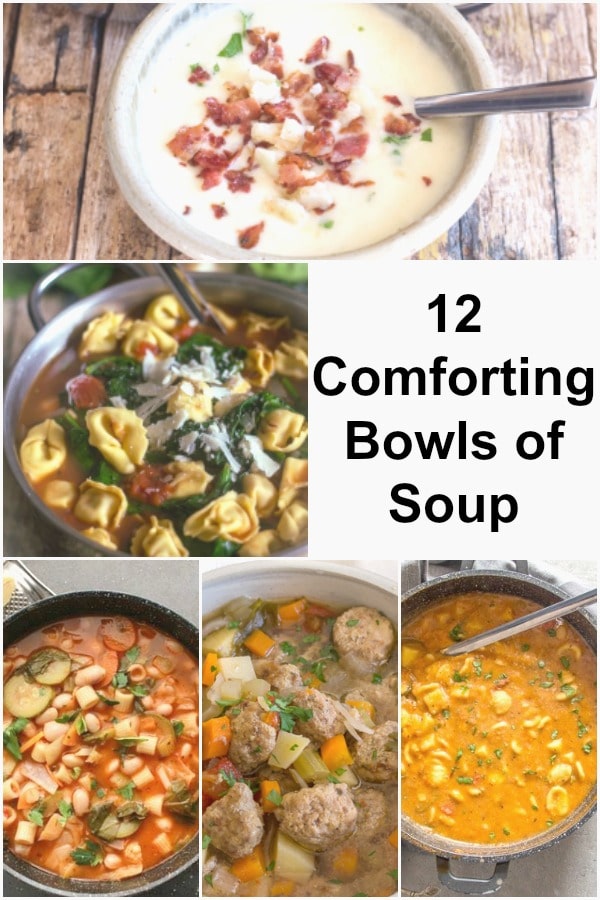 What do I find comforting? I find the Fall very comforting, those cool crisp days. In Italy I haven't experienced very many yet but the odd one slips in. Finally putting a comforter on the bed and throws on the couch and armchairs, lighting the fireplace, and candles, I love lit candles.
And most of all comfy food. To tell the truth I find most Italian food comforting. But most of all to me there isn't anything better to warm you up but a delicious, hot Bowl of Soup.
Ahhh Chickpea Soup, I think I became a chickpea lover when I came to Italy and started making them for my eldest daughter and husband. This was and is her favourite soup! A definite winter must soup.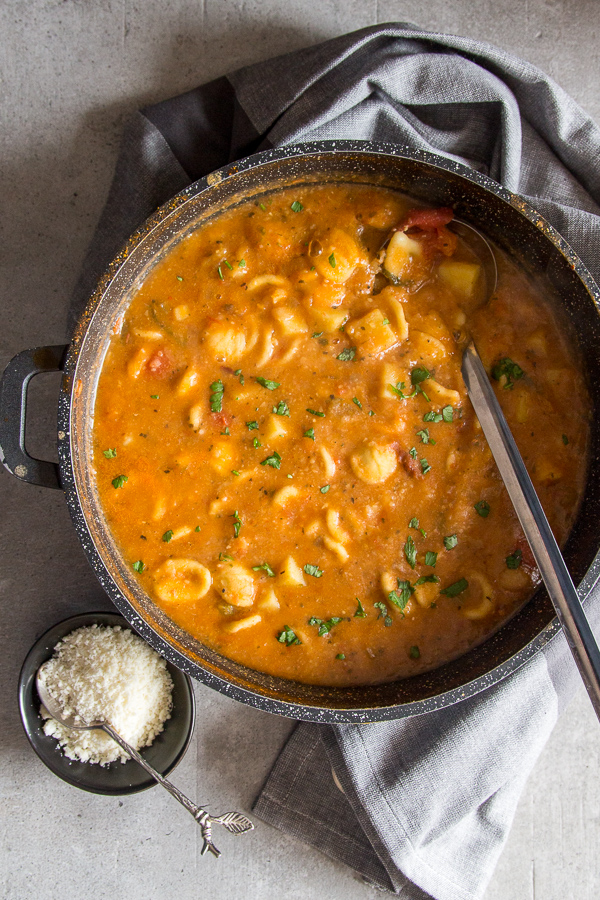 Tortellini is one of my favourite Italian stuffed pastas, and in a soup? Now that is comforting. Made with fresh ingredients (or use up that can of carrots that you don't know what to do with)! A thick or thinner soup, you decide. Either way this is more than a soup.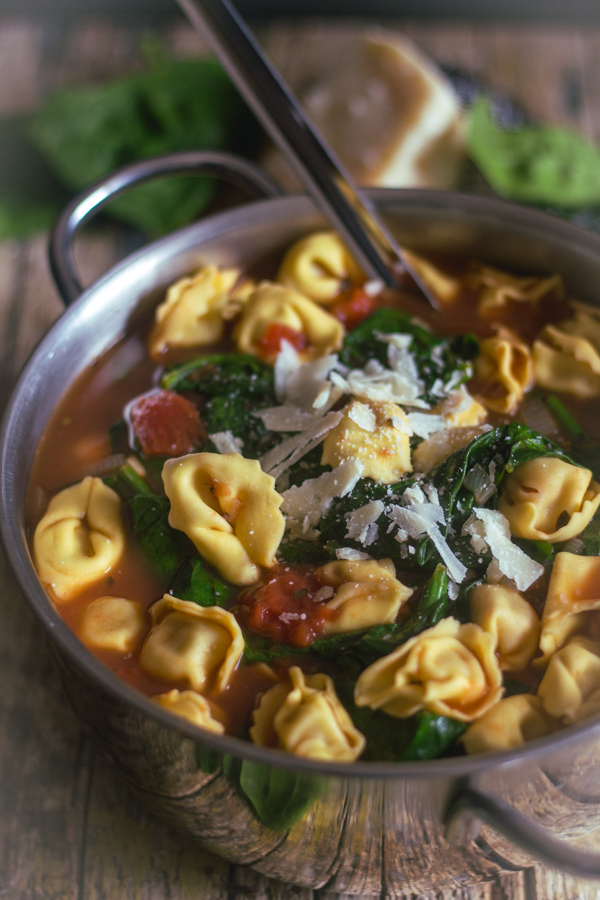 3. Slow Cooker Italian Meatball Soup
I don't use my slow cooker very often but when I do, I love to make this meatball soup. Made with veggies, delicious spices and of course mini meatballs. Can't get much better than that.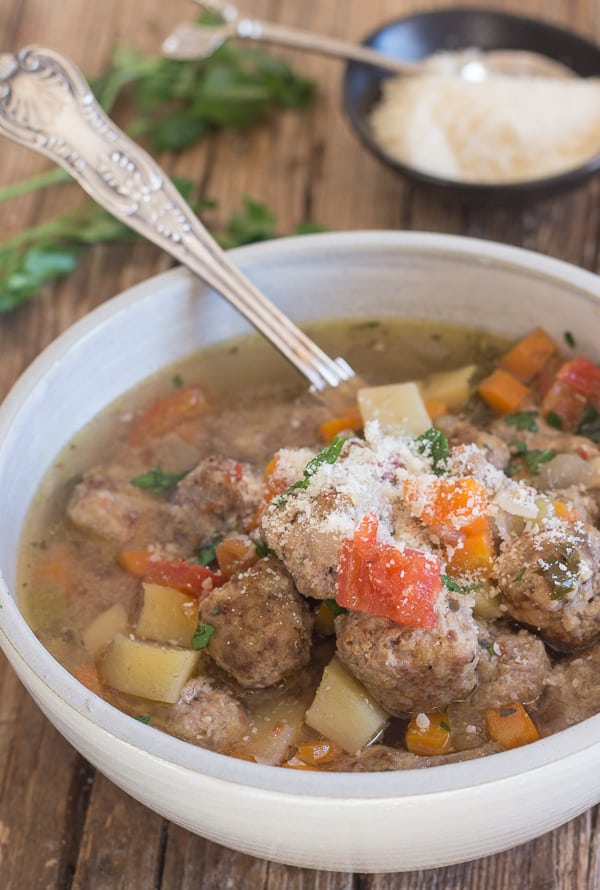 Living in Italy this is one soup everyone has to learn to make. Full of seasonable vegetables, tomato puree and slowly simmered, add your favourite small pasta to make it a meal.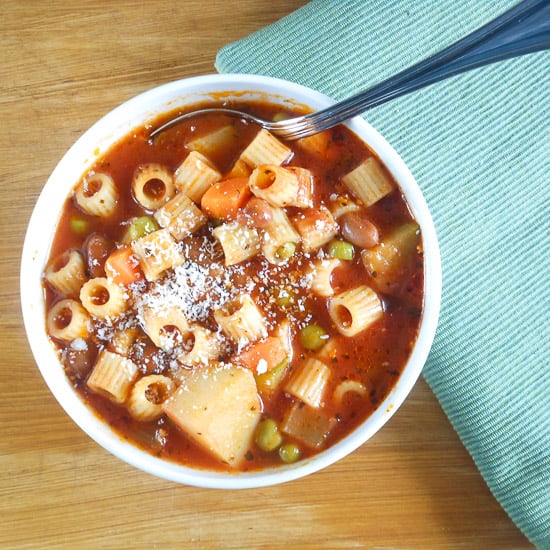 I have to say I never liked chickpeas at all until about 3 or 4 years ago. I would always make this soup for my husband and my daughters who loved it, but not me. And then something came over me and I adore this soup and chickpeas. Who would have thought!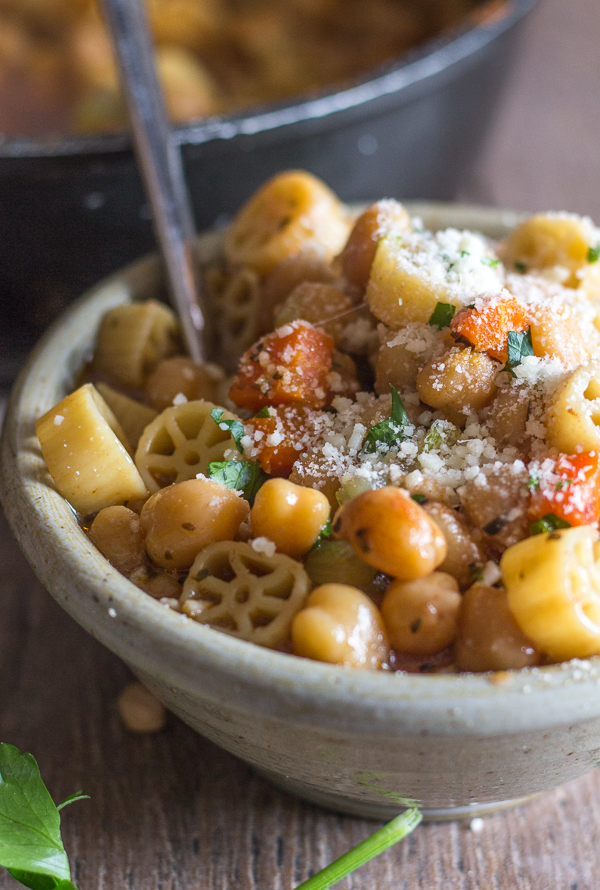 Who would have thought that I would love cauliflower as much as I do and in a soup no less. This creamy soup is so good and yes it's the perfect comfort food!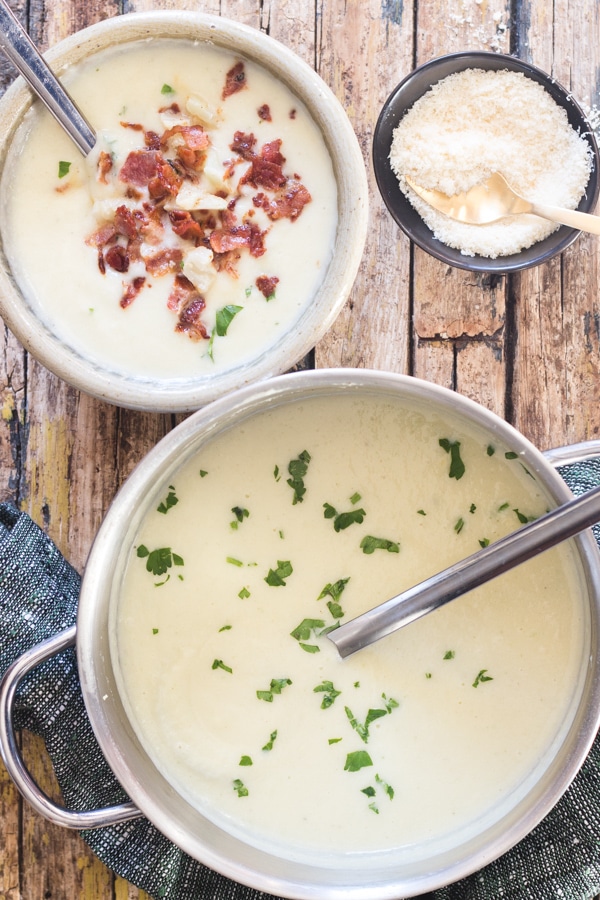 7. Easy Italian Homemade Fish Soup
Fish never tasted so good until it was made into a soup. This easy soup is a recipe from my sister-in-law's mother so you know it's authentic. Everyone raves about this soup.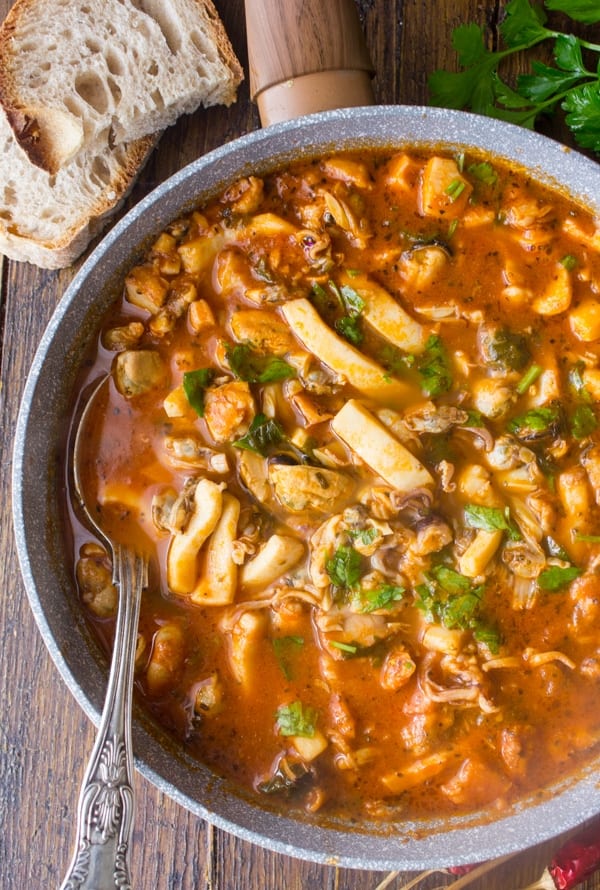 This a wonderfully hearty soup, full of beans, cabbage and carrots all simmered in a tasty tomato sauce. Easy to assemble, not only delicious but good for you too!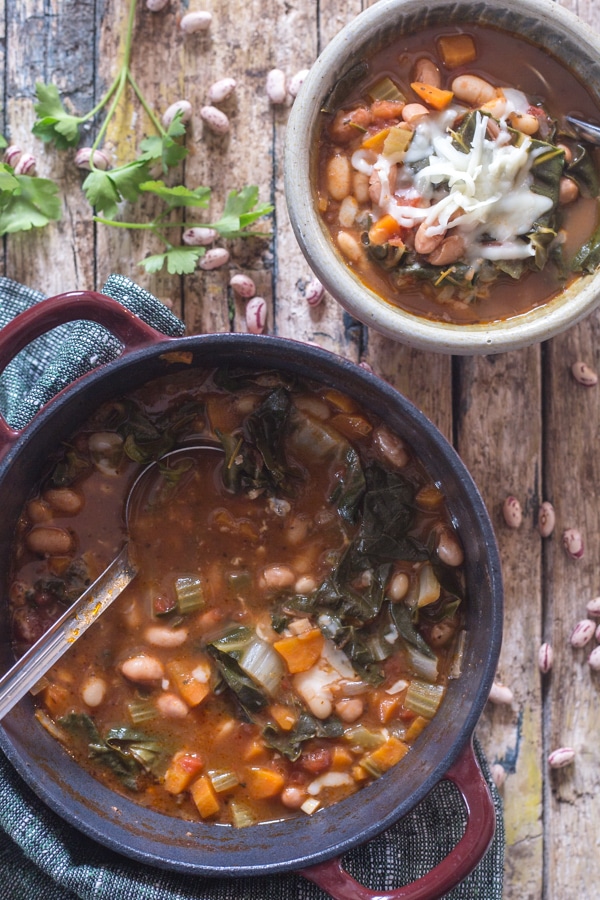 9. Minestrina Italian Feel Better Soup
Feeling under the weather, well never mind the chicken soup reach for the Italian feel better soup, Minestrine. We like this so much I make it even when we are feeling good.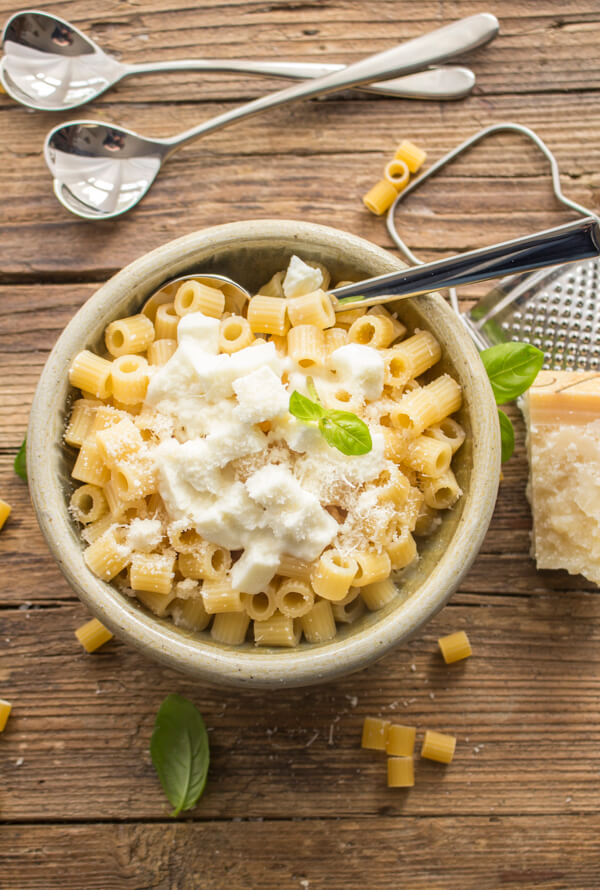 What can be better than easy, quick, delicious and healthy? Not too much because this tasty soup full of veggies is a wonderful Fall / Winter Comfort soup.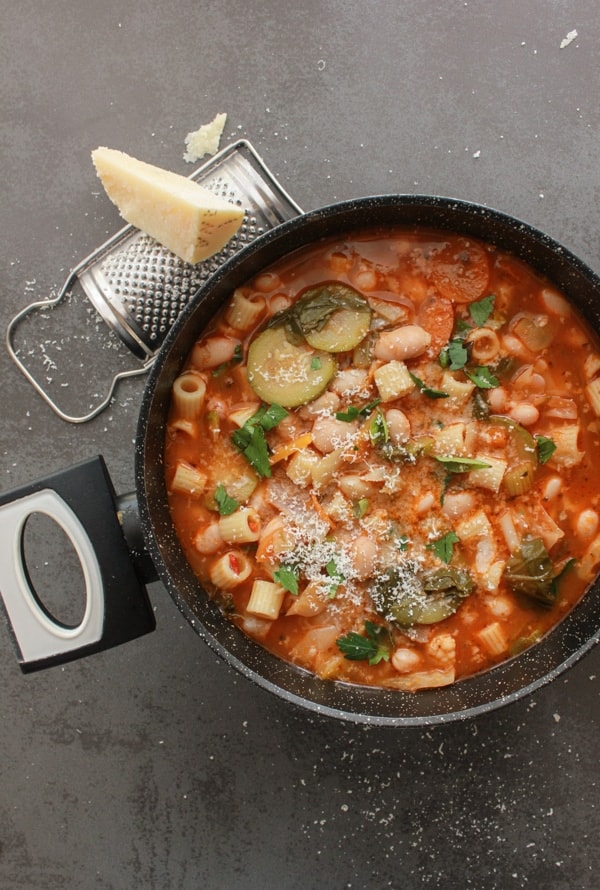 11. Homemade Pumpkin Soup with Parmesan Croutons
You can't think about Fall or Winter soups without a squash recipe. Well this Creamy Pumpkin Soup is the perfect addition. Top it with some homemade Parmesan croutons to take it over the top.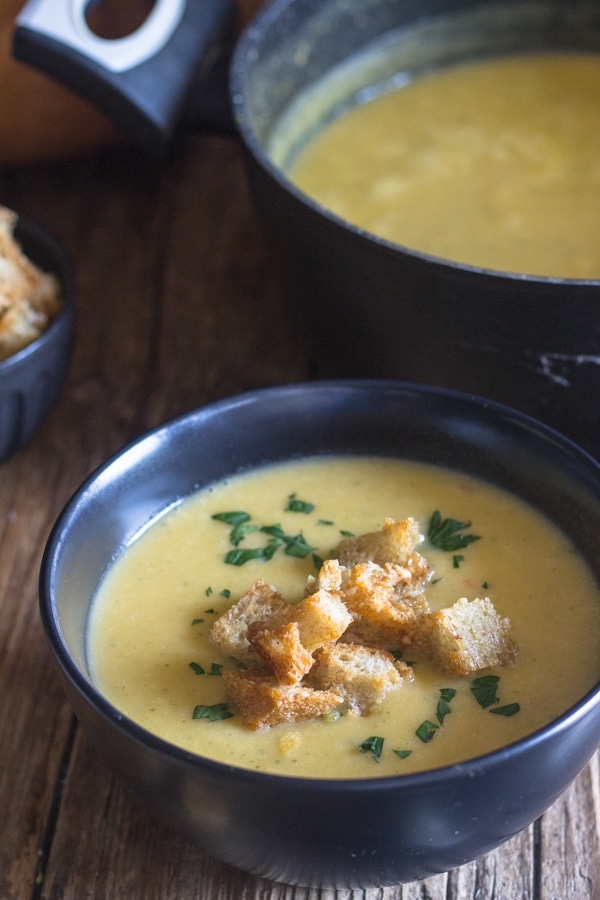 12. Three Vegetable Creamy Broccoli Soup
If you are looking for a creamy, tasty soup that will warm you up, then this three veggie Broccoli soup will do it.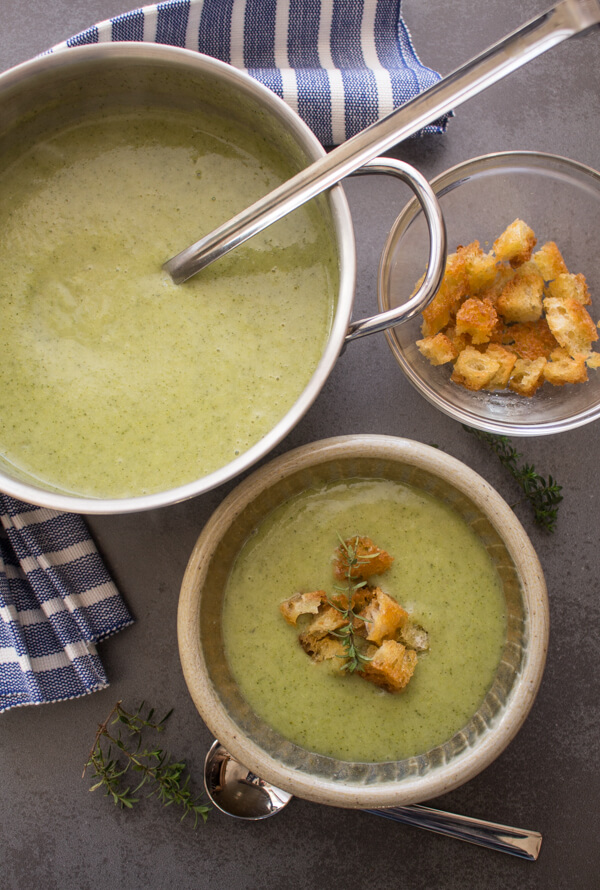 I hope you enjoy and decide to try these wonderful 12 Comforting Bowls of Soup from these amazing Food Bloggers. Every one of these soups will bring you comfort, I am sure. Buon Appetito!