Nutella Recipes from an Italian Crumb Cake to Ice Cream to Cookies and more. All the best recipes for Nutella lovers. So before you finish off that jar, make it with Nutella, there's something delicious for everyone!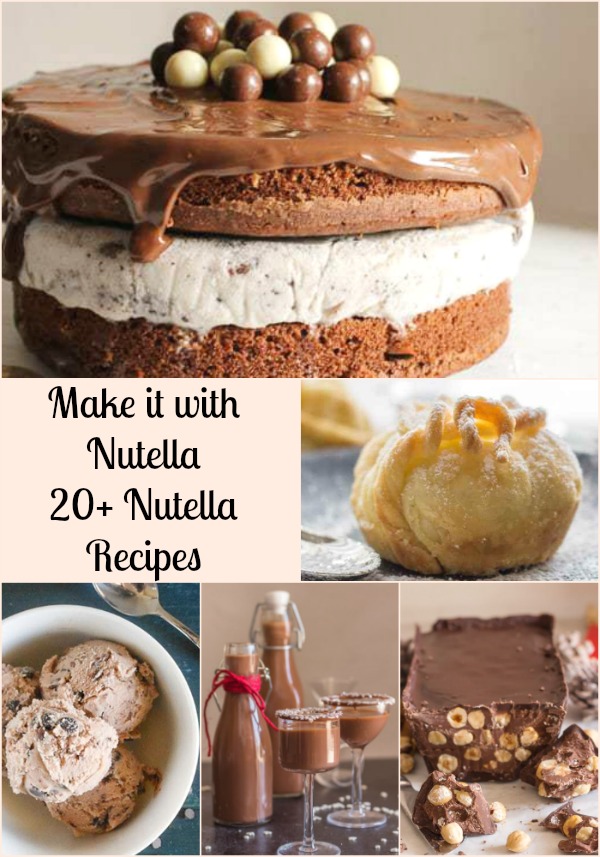 Nutella Recipes – Cookies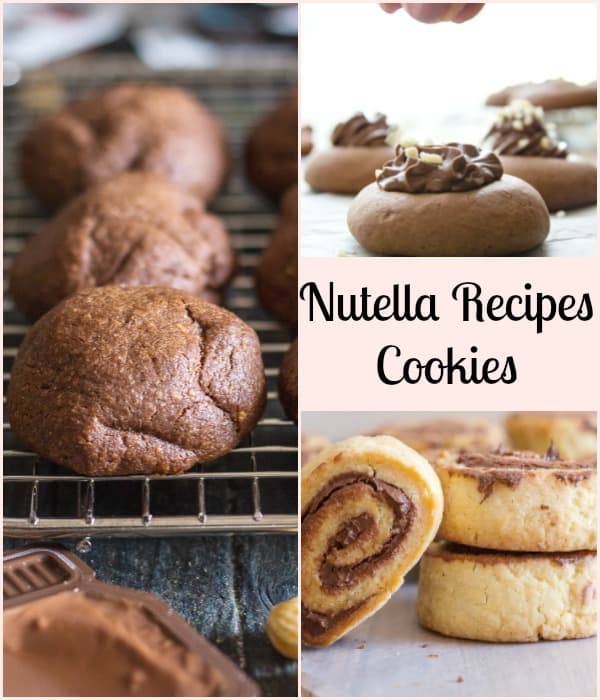 Double Nutella Stuffed Cookies
Nutellotti Cookies – Nutella Cookies (3 ingredients)
Crunchy Nutella Roll-up Cookies
Thick Nutella Chip Shortbread Cookies
Nutella Chocolate Peanut Butter Bars
Nutella Sweets – Pastry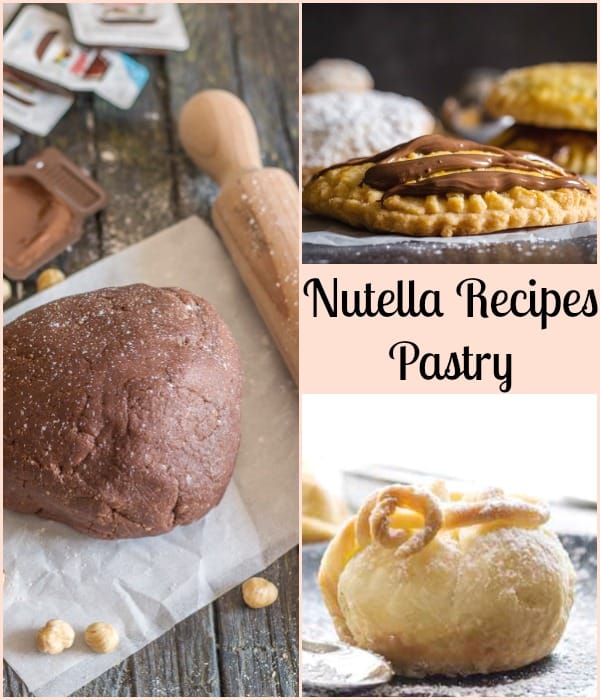 Italian Hazelnut Cream (Nutella) Hand Pies
Easy Nutella Puff Pastry Balls
Crostatine con Nutella (Mini Tarts with Nutella)
Nutella Desserts – Cakes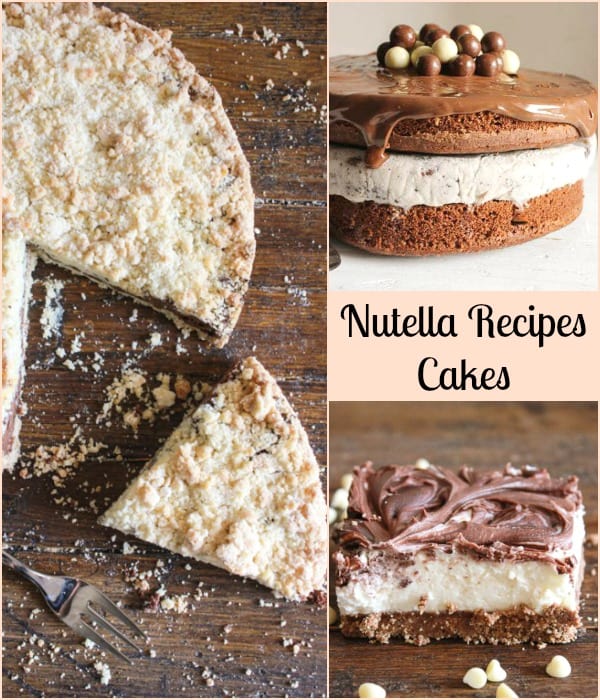 No-Bake Nutella Cookie Crust Double Chocolate Cheesecake
Nutella Kit Kat Oreo Ice Cream Cake
Nutella Recipes – Ice Cream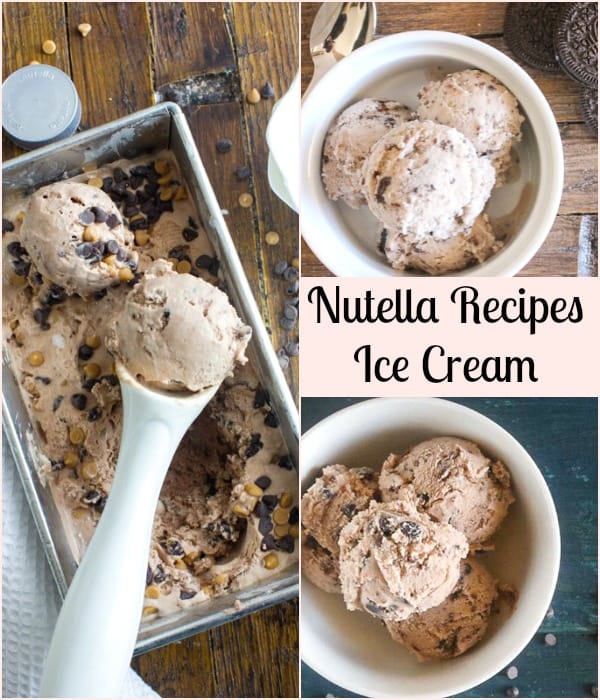 No Churn Nutella Swirl Chocolate Chip Ice Cream
Nutella Peanut Butter Chip No Churn Ice Cream
Nutella Recipes – Specialties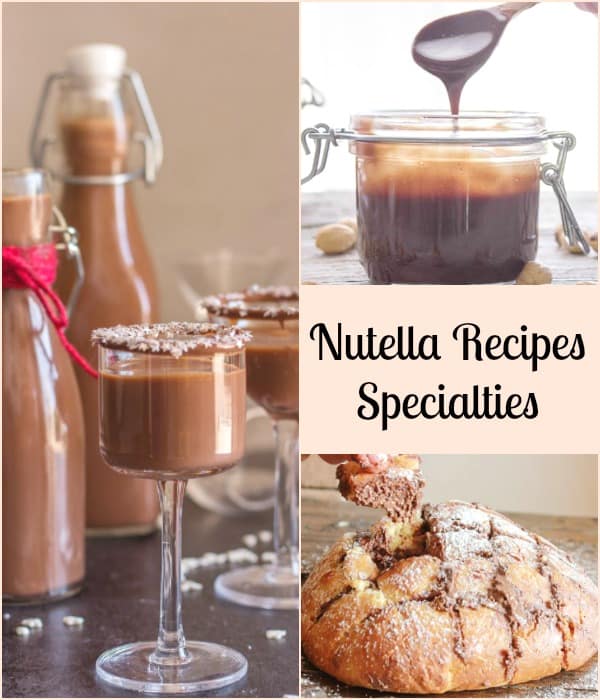 Homemade Creamy Nutella Liqueur
Easy Homemade Brioche Nutella Pull Apart Bread
So if you are a Nutella Lover like us I hope you enjoy these recipes. Let me know what you make.