These 20+ Best Italian Pasta Recipes, are what pasta dreams are made of. From easy, to baked to Different but all delicious. Some of the best to make an Italian Night authentic and special!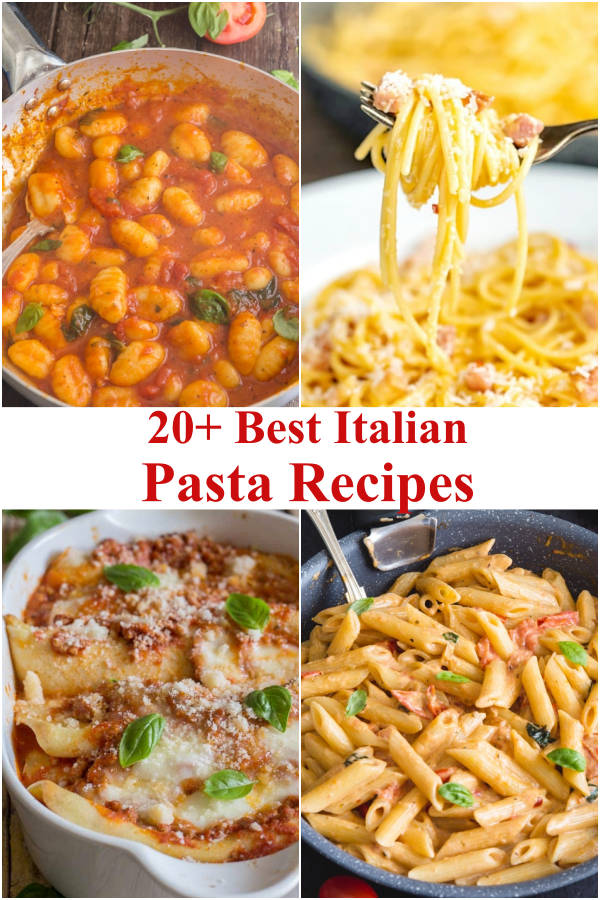 If you have been following my blog from the beginning or you are a new reader, I think you will understand that I am an absolute diehard Pasta Fan. I love it and I can never eat enough of it. The Italian believes I married him for his Pasta Connections.
Maybe, maybe not! I can honestly say I have never met a Pasta Dish I didn't like. Therefore, I thought quite a few years of sharing my recipes,  I would to share more than 20 of the best! Not to say that the other ones aren't also delicious,  but these are ones that are enjoyed more and more by friends and family.
Easy Pasta Recipes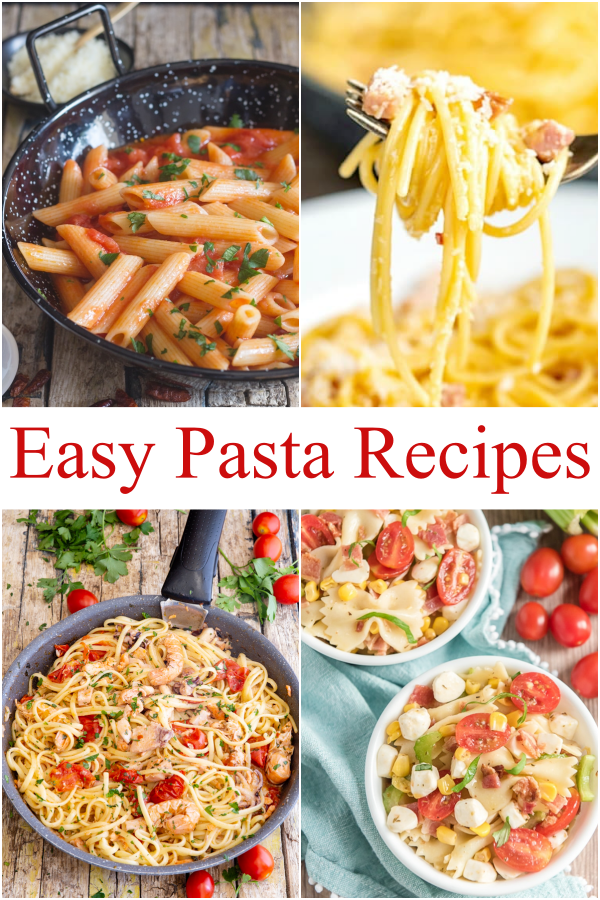 Carbonara Pancetta and Egg Pasta
Fresh Tomatoes & Sausage Pasta
Easy Italian Mushroom Fettuccine
Spaghetti Aglio, Olio and Peperoncino
Speciality Pasta Recipes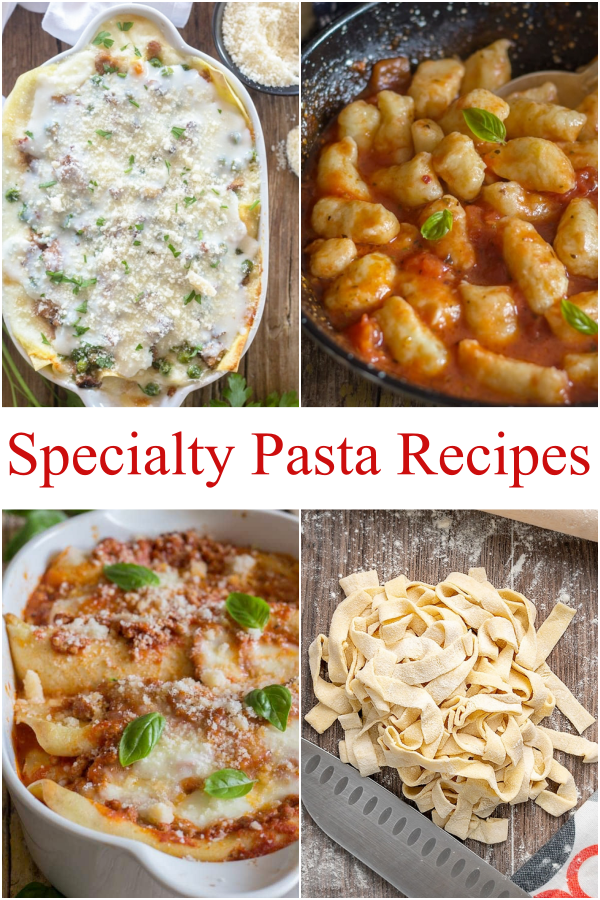 Pasta & Fagioli – Pasta & Beans
Homemade Potato Gnocchi Recipe
Homemade Creamy Mushroom Ravioli
Simple Two Ingredient Homemade Pasta
Crepe Cannelloni with Meat Sauce
Crepe Cannelloni with Cheese & White Sauce
How to cook pasta
Always cook the pasta in enough water, you will need 4 cups (1 litre) for 3 1/2 ounces (100 grams) of pasta. Be sure to choose the correct size pot, you don't want the water to reach the rim and overflow, because pasta, when cooked, can increase in volume up to three times. Always cover the pot when boiling the water, but remove it once the pasta has been added.
Calculate about 7 g of salt for every litre of water. Add the salt only when the water has reached a boil and never before.
After adding the pasta to the pot, bring it back to a boil and keep it at a boil while the pasta is cooking. This allows the pasta to achieve an even cooking, be sure to stir frequently while it is cooking.
Never pass the freshly drained pasta under running tap water. You should never stop the cooking, even when you are making a cold pasta salad, let it cool by adding a drizzle of olive oil to prevent it from sticking.
Drain the pasta al dente, this is done by tasting, if it has a bite to it it's ready, nothing worse than mushy pasta. If you have to toss the pasta in a pan with sauce (like this recipe) then cook it at least one minute less (pasta very al dente). And be sure to leave some pasta water to add to the pan.
Creamy Pasta Recipes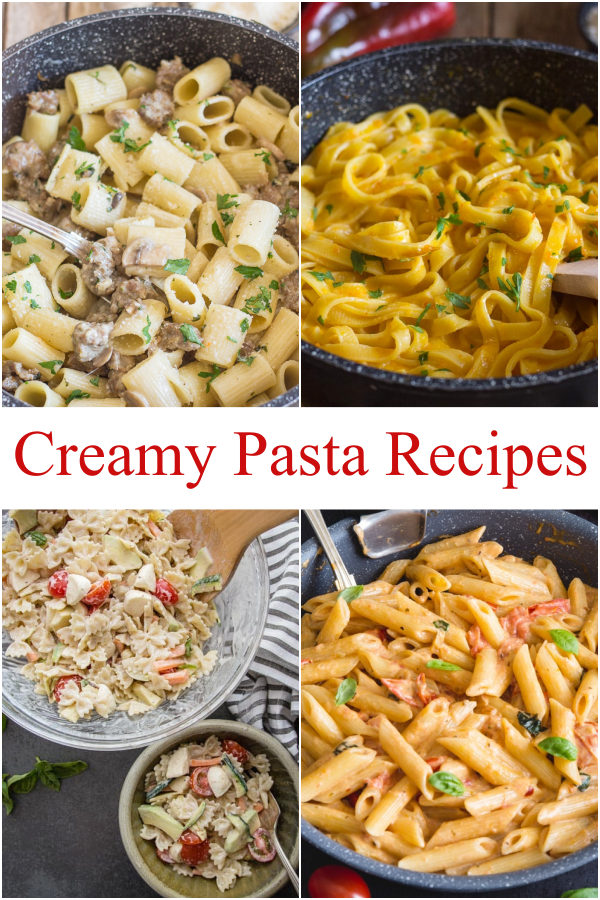 Creamy Pasta Boscaiola with Mushroom & Sausage
How to store Cooked Pasta
Most pasta dishes are best consumed at the time they are made. Although if you do have leftovers, then store it in an airtight container and refrigerate for up to 1-2 days, re-heat on the stove, add a little water (pasta water if available) and heat through. If it is a baked pasta than re-heat in a low oven.
How many types of Pasta are there in Italy?
There are over 300 different types of pasta available in Italy. From dry to fresh pasta, ranging from short, long, fine, ridged, smooth and even striped. The different varieties are distinguished by the type of dough that is used, the shape, surface and of course whether they are filled or not. Also different types of pasta require different sauces.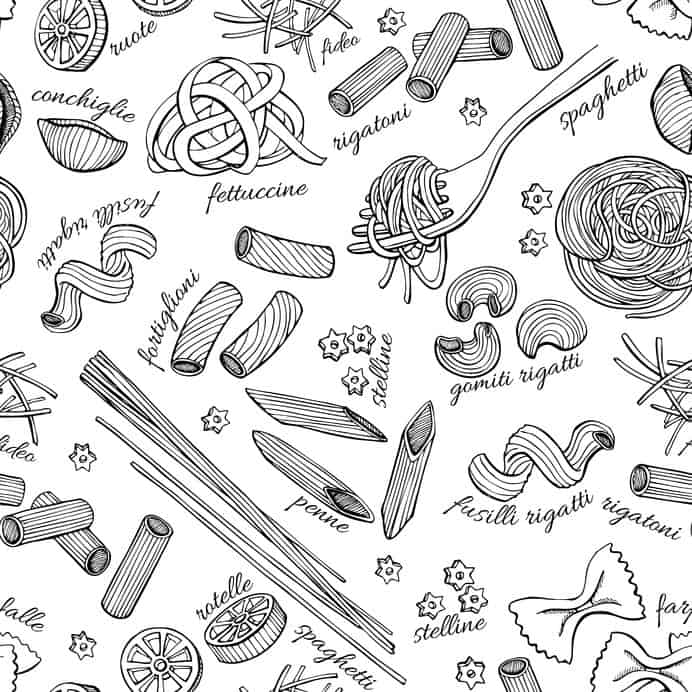 Don't forget the Sauces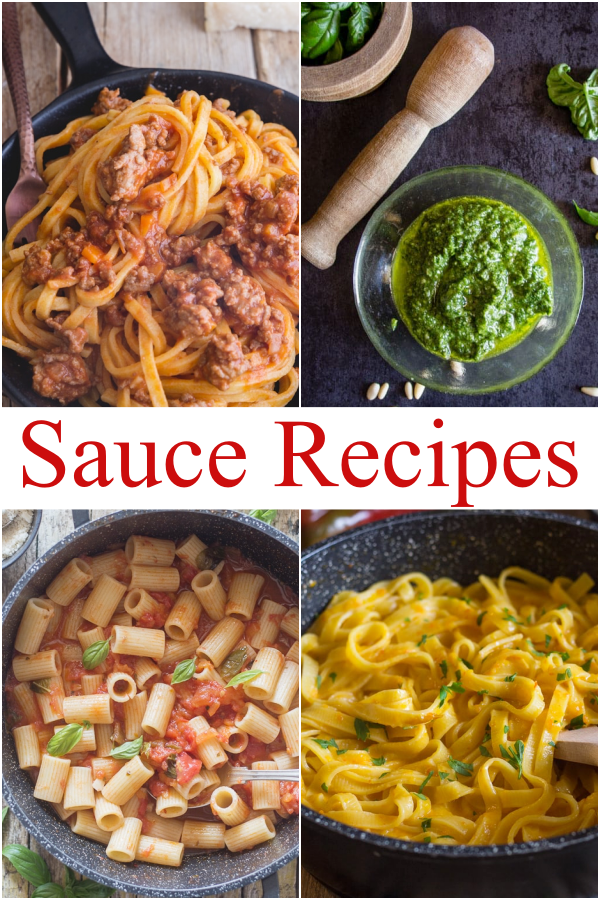 So if you are like me and love Pasta I hope you enjoy these 15+ Best Italian Pasta Recipes. Buon Appetito!
Updated from April 25, 2016.